Success Stories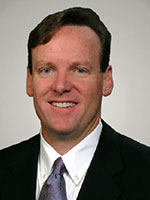 Kevin Tweedle
Kevin Tweedle is president of the Bank Intelligence Solutions group at Fiserv. He oversees all activities in the Bank Intelligence Solutions group and serves as a trusted advisor to more than 1,100 financial institutions across the country.
Kevin graduated from Stetson University and is a licensed Certified Public Accountant in the State of Florida.
Career Path
Prior to joining Fiserv, Kevin worked for five years as chief financial officer and chief information officer of The Bankers Bank, where he managed its rapid growth throughout the southeastern United States, nearly doubling its asset size from $700 million in 1999 to $1.5 billion in 2004. He also spent nine years with Porter Keadle Moore LLP, last serving as an audit principal with the firm.
Kevin was promoted in April 2012 to the president of the Bank Intelligence Solutions group at Fiserv and now oversees all activities in the Bank Intelligence Solutions group. He has played a vital role in growing the BankAnalyst© client base since joining the company in 2004. Prior to becoming president, Kevin was executive vice president of sales and operations and chief operations officer, leading all activities relating to accounting, sales, human resources and administration for the solutions group.
Technology/Analytics Importance/Impact to Business
The BankAnalyst online tools Kevin helped develop offer banks of any size a valuable source of customized analysis. This unique solution combines extensive industry data with the thought processes of the most experienced bank advisors to create an automated, online advisory solution.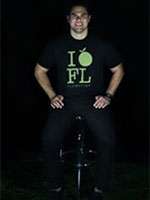 Austin Garcia-Cooper
Austin attended Stetson University for his undergraduate education, graduating in 2010 with a degree in finance. At Stetson University, he participated in the Roland George Investments Program and held leadership positions in the Alpha Kappa Psi Business Fraternity and Phi Sigma Kappa.
Career Path
Austin began his professional career at Thrillist.com in New York City; he joined the budding tech start-up as an ad operations coordinator. By the end of his time at Thrillist, he had learned invaluable lessons in the field of analytics, most importantly, how to relate the data he was seeing into the company's overall objective. After moving back to Florida, he reconnected with Camiel who owns Flomotion and who is also a Stetson University alum. Camiel graduated with his bachelor's degree in finance in 2010 and earned his MBA from Stetson University in 2011. They were good friends who had met through Phi Sigma Kappa, Alpha Kappa Psi and the Roland George Program. After reconnecting with Camiel, Austin began working at Flomotion. His ability to apply the data analytic skills that he learned at Thrillist has directly led to a better understanding of the company's customers, their preferences and how to use this information to increase sales and branding.
Keys to Success
There is one skill that you must have to be successful in the field of business analytics - you must be able to think large. No matter how small the pieces of data that you're receiving are, you must be able to apply them to your end objective.
Words to Live By
Constantly adapt. Information is always changing and you need to adapt to it.
Best Advice You Ever Got (or Gave)
Don't settle. Take the risk to do what you are truly passionate about in life - it's worth it.
Technology/Analytics Importance/Impact to Business
Information is everything now. The ability to better know your customer provides a business with an invaluable advantage in serving the customer and giving them what they want, when they want it.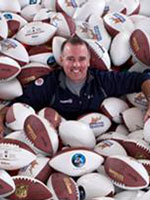 Daryl Holt
Daryl Holt graduated from Stetson University in 1990 with a bachelor's degree in accounting. While at Stetson University he minored in management information systems. He went on to study computer animation at the International Academy of Design.
Career Path
Daryl's career began with Accenture, then called Andersen Consulting, based in Tampa, where he worked in systems consulting. This position allowed him to travel, interface with multiple levels of his clients' leadership, and exposed him to a variety of problems that allowed him to develop as a professional, learning to think on his feet, become solution and customer-focused, and communicate effectively. His position with Accenture eventually led to a rewarding career in healthcare systems consulting, when he left Accenture to work full-time for one of his former clients, All Children's Hospital. There, he took the lead in implementing a multi-year strategic plan that he had helped to develop as a consultant. He calls this time one of his most rewarding, as the people he worked with were innovative and forward-thinking, and he could see the impact of his work on a daily basis.
Eventually, he moved to a start-up called MOON Communications as the senior director of information systems and network technology, where he leveraged technology developed at NASA to create the world's first remote, telemetric home health nursing station. This position allowed him the opportunity to work in fields he had not previously experienced, including international business and marketing, among others. After his time at MOON Communications, he went on to become the director of strategic consulting for Mediacentric Group, a digital multimedia firm, while he went to night school for computer animation.
He eventually started his own company, Ovation Media Group, and later entered a contracted relationship as vice president for Paper 2 Pixel Creative Group, Inc. He began working for Electronic Arts (EA) in the EA Sports division, in 2004, and has since served as the studio COO of EA-Tiburon, VP/COO of EA Sports, VP/GM (EA Sports) and VP/group COO of EA Studios.
Keys to Success
I always look to take on the toughest challenges. If they say it can't be done, I want a shot at it.
I'm fortunate to have a balanced creative, strategic and technical perspective (allowing me to communicate across disciplines).
I always seek to leverage and improve my strengths (exponential growth opportunity) vs. trying to develop my weaknesses (limited growth).
I always focus on people first and spend more time listening than speaking.
Embrace and empower the curious; drive for a culture of "yes" to fuel innovation.
Words to Live By
Don't seek to do things right, but rather to do the right things.
Enable others to be successful so that together you can create something meaningful and move forward every single day.
The improbable can be done immediately, but the impossible may take a few days.
"To accomplish great things, we must not only act, but also dream; not only plan, but also believe." - Anatole France
Best Advice You Ever Got (or Gave)
Value differences in people.
Suspend assumptions.
Be decisive with context - but without fear.
Technology/Analytics Importance/Impact to Business
Technology is everywhere, and STEM-related jobs (science, technology, engineering and mathematics) are fast becoming equitable to almost all jobs. This proliferation of technology (and its continued, rapid evolution under Moore's Law) creates big data. As a result, data and the ability to analyze data in a customer-focused way is paramount to success. With the customer at the center, data analytics allows us to create a personalized view and interaction point to acquire and retain, engage and entertain, and support what people need and/or want (perhaps even before they know it). The magic happens when you can use this data to build relationships, multiply resource capabilities, find and fill gaps, and/or create action that leads to something better.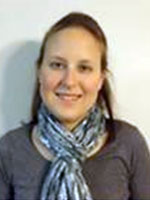 Marissa Pilson
BBA '09, Management Information Systems, Stetson University
MBA '14, Rollins College
Career Path
Marissa Pilson started as an intern on the data management services team in the management information systems department at Florida Hospital in June 2009. Following her internship, she became a full-time employee on the data management services team. When she first started, she worked as an ETL (Extract-Transform-Load) developer where she worked directly with the source data and all of the jobs/code that loads the warehouse data. A few months later, she began transitioning to a front-end developer position where she now works directly with customers to build reports.
Keys to Success
Take time out of your busy day every day to do something for yourself.
Technology/Analytics Importance/Impact to Business
Technology and analytics are everywhere in our lives these days, from sales to hospitality to healthcare. In healthcare, the ability to collect anything from basic demographics to information about procedures, treatments and diagnosis means that we can provide better patient care and keep our patients safe. We can also use the data collected to help determine where a new hospital, emergency room facility or doctor's office is needed in the community.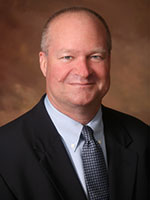 Werner Kruck
Werner Kruck is a chief operating officer of Security First Insurance Company, a Florida home insurance company that serves nearly 180,000 policyholders. He uses his knowledge of and aptitude for analytics and Big Data to help ensure that Security First Insurance remains operationally sound to fulfill its promise to be there for its policyholders - "storm after storm, year after year."
Because Security First Insurance has cultivated an environment where employees are encouraged to tap into the power of analytics to improve processes, Werner and his team of highly qualified, dedicated professionals are able to leverage the company's structured and unstructured data to effectively identify risks, control costs, price and deliver products, and recognize consumer trends, behaviors and expectations. The company uses this information to create an optimal experience for its customers and agency partners.
Werner's knowledge, creativity and vision are behind the development of some of the industry's most innovative solutions including Security First Insurance's mobile apps, My Choice Home Protection system, and the first-of-its-kind personalized insurance coverage video that the company sends to policyholders to highlight policy coverage and other important information. Werner is recognized as a 2014 Premier 100 IT Leaders honoree by IDG Computerworld.
Educational Background
Kruck graduated with a B.BA from Western Michigan University and has earned the prestigious Chartered Property Casualty Underwriter (CPCU) designation.
Career Path
Werner Kruck began his career at Security First Insurance Company as a consultant and joined the organization full-time in 2008 as vice president of operations. In 2011, he was appointed as chief operating officer of the company. He has more than 35 years of insurance experience and has held executive management positions at large and small insurance organizations located across the globe. Kruck began his career with Foremost Insurance Company and has held product management positions at Bankers and Shippers Insurance Company and Markel Specialty and was chief information officer at American Modern Insurance Company.
How Technology/Analytics Impacts the Insurance Industry
At Security First Insurance, we leverage analytics and Big Data in order to market, price and underwrite our insurance policies, improve processes, minimize risk, recognize underwriting, product and claims trends, reduce fraud, improve the efficiency of our sales and marketing efforts, and provide a better and more personalized customer experience.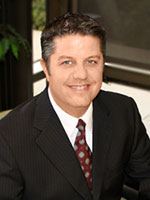 Frank Molinario
As human resources director of Security First Insurance Company, Frank Molinario is responsible for finding and cultivating a workforce that allows the Florida homeowners insurance company to fulfill its promise to be there for its policyholders - "storm after storm, year after year."
Frank collaborates with executive management and department managers to obtain an understanding of the company and department goals and develops H.R. policies, programs and practices to facilitate the achievement of those goals. He also provides proactive counsel regarding compliance issues and other trends that could potentially impact the organization.
Additionally, Security First Insurance has experienced steady and continuous employee and policyholder growth each year since its inception in 2005. Part of Molinario's responsibility is to make sure that tenured and novice employees continue to refine and improve their skills so that they may make a positive contribution to the overall company mission and vision. He also implements processes that promote employee engagement and productivity.
Educational Background
Molinario is a graduate of Mid-America Christian University. He holds a BS in management and an MA in leadership. Molinario is a member of the Society for Human Resource Management (SHRM), is certified as a Professional in Human Resources (PHR) by the HR Certification Institute and is a certified DiSC® (behavior assessment) Trainer.
Career Path
Molinario served his country in the United States Air Force, both as an enlisted airman and a commissioned officer, including deployments to Masirah AB, Oman during Operations Iraqi Freedom and Enduring Freedom. After 13 years in the military, he began a civilian career in Hobart, N.Y. with Covidien as a quality assurance/production supervisor. He was promoted to the H.R. generalist function, serving as the H.R. primary point of contact for a manufacturing plant of 630 employees. In 2011, he was promoted to H.R. assistant manager and relocated to the DeLand, Fla. plant.
In 2012, Molinario was hired as the H.R. director for Security First Managers and has since revamped the H.R. component of the business through the development and implementation of strategic human resources planning and management.
How Technology/Analytics Impacts the Insurance Industry
In addition to managing legal compliance, H.R. information management, risk management, talent acquisition, employee relations, performance appraisals, employee development, succession planning and compensation for Security First Insurance, Molinario is also responsible for analyzing and reporting trends associated with these H.R. functions. He uses analytics to measure, forecast and identify gaps, accordingly -- gathering data that helps Security First Insurance mitigate legal issues, monitor current workplace risks, determine equitable compensation structures and ensure overall compliance with HR-related laws, regulations and guidelines.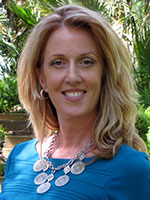 Marissa Buckley
Marissa Buckley is vice president of marketing at Security First Insurance Company, a Florida homeowners insurance company based in Ormond Beach, Fla. and established in 2005. Buckley and her team are focused on the consumer journey and overcoming the challenges of effectively connecting with segmented audiences across channels, and offering highly relevant, engaging and personalized messaging. She uses her knowledge in computer science, graphic design, marketing and communications to optimize the company's marketing and advertising strategies, and structure marketing analytics to better understand the company's customer base and continually evaluate the customer life cycle.
Buckley also understands the importance of maintaining the company's brand position as an innovative thought leader and protecting the company's brand reputation -- a name built on trust and a strong commitment to Florida. Security First Insurance Company's marketing department utilizes various listening tools that allow the company to quickly identify opportunities and respond to consumers seeking assistance or information. Buckley has managed the development of some of the insurance industry's most innovative technology, including the company's mobile app, Security First Mobile, and social media and email communications system, SMC4, which allows the company to respond to thousands of incoming messages across channels after a disaster. Integrated in the company's technology, she identifies opportunities for marketing automation and integrated marketing communications to build a strong relationship with consumers and increase growth and retention.
Education
Buckley graduated with a BS in management information systems in 2004 and is currently enrolled at West Virginia University, studying for a graduate degree in integrated marketing communications.
Career Path
Buckley began her career in marketing at International Speedway Corporation as a graphic designer in 1997. When she completed her bachelor's degree, she accepted a position at NASCAR and began working as a computer programmer. Using various developer tools, she programmed software that allowed the company to better manage cellular phone usage and plans, reducing costs by nearly 20 percent. She began working for the third-largest homebuilder in Florida, ICI Homes, in 2005 and managed the company's digital marketing and advertising. In 2008, Buckley joined Security First Insurance as director of marketing and was promoted to vice president of marketing in 2012. She is responsible for creating and managing the company's annual marketing plan and budget and overseeing a team of professionals with expertise in corporate communications, content marketing, marketing analytics, social media and integrated marketing communications.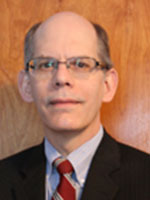 James Jeude
James Jeude is a global practice leader in Cognizant's Enterprise Analytics unit. Within Enterprise Analytics, Jeude and his teams cover Cognizant Business Consulting, Healthcare, and activities at the intersection of Enterprise Analytics and strategy, marketing and execution. Cognizant is a global business solutions provider with over 170,000 associates working around the globe in helping clients use technology to advance and transform their businesses.
Jeude's career has included leadership roles in sales, marketing, programming and product management in companies ranging from large data-intensive firms to text-mining companies and a major search engine. His particular interests are understanding and maximizing the business impact of business analytics adoption, including bringing analytical extensions to existing technology investments and understanding the successes and correcting the failures in business adoption of new business analytics and mobility systems.
James substituted his final year of high school with a year's college study of Greek literature and classics before continuing to a BS in Computer Engineering and Master of Science (MS) in Business Administration. He lives in New Jersey.