International Student Admissions
Bring your unique experiences to Stetson University.
Stetson University welcomes international students from around the world! Stetson places an emphasis on global citizenship and creating not only citizens of the local community but also of the world. Our students come to Stetson to experience a diverse student learning environment that challenges and supports them throughout their time here.
International Student Application Instructions
Before you proceed, make sure you submit the admissions application to Stetson University first to kick-start the application process. Once it is submitted, you can then do the following:
For first year applicants, official transcripts from your secondary/high school are required. Transfer students are required to submit official transcripts from all colleges and/or universities attended as well as a listing of courses in progress that includes course names, course numbers and numbers of credit hours. All transcripts should include an English translation. For transcripts to be considered official, they must be sent directly by the high school, university, or an evaluation service to Stetson. Transcripts sent by the student will be considered unofficial and can be used for the admissions decision-making process. If the student decides to enroll official transcripts will be required in the enrollment process. Please make sure that you evaluate your entire transcript and include an overall cumulative GPA.
Transcript Evaluation
If the grading and evaluation system used by your education system differs from those used by the United States education system, a grade-point average (GPA) computation is required. This requirement can be fulfilled through a transcript evaluation using one of the services below, or you can generate a free GPA report using the Scholaro GPA calculator.
Transfer students are required to submit a course-by-course transcript evaluation using one of the services below.
Course-by-course evaluation services:
SpanTran Application - Stetson University
2655 Le Jeune Rd. Suite 602
Coral Gables, FL 33134
Scholaro
29 E Madison St, Suite 1005
Chicago, IL 60602
World Educational Services
22 Prince St.
PMB 101
New York, NY 10012
Josef Silny & Associates
7101 SW 102 Ave.
Miami, FL 33173
Ucredo
P.O. Box 3044
Windermere, FL 34786
All applicants are required to submit a writing sample. The writing sample can use one of the essay topics below or may be a graded paper or essay.
Essay Topics
Discuss an issue of state, national or global concern to you.
If you could live your life fighting for one cause, what would it be and why?
Describe a time you did not meet expectations and what impact the experience had on you.
What gives meaning to your life?
If you wrote a letter to yourself to be opened in 20 years, what would it say?
Initial I-20
All students who will need an F-1 student visa in order to attend Stetson University will need to first be fully admitted, then provide the following documentation:
Students will need to show that they can provide the funding for one year of study at Stetson University, which includes the Undergraduate Tuition & Fees for one year as well as approximately $4,200 for books and other expenses. This amount includes any and all scholarships that the student is awarded by Stetson University or other entities.
Students who are not fully admitted or who cannot prove that they have sufficient funding for one full year at Stetson University will not receive an I-20 for their F-1 student visa application.
Transferring An I-20
Any students who are already in the United States studying under an F-1 student visa will need to provide the above information. In addition, we will need the following:
Photocopy of Current I-20
Photocopy of Current F-1 Student Visa
Once all of the forms have been received, the student will receive a Transfer Clearance Form so that he or she can arrange for their current institution to release their SEVIS record to Stetson University.
Other Visa Types
Any students who are in the United States under a different visa will need to inform Stetson University Admissions. We will need a photocopy of your visa for our records.
Students who are currently living in the United States and are not under a non-immigrant visa, are permanent resident aliens, or who are part of the DREAM Act are not considered international applicants.
All international applicants for admission who do not come from an English-speaking country or who have not attended an English-speaking school for at least three years must provide proof of English proficiency. Proof of English proficiency may be supplied by any one of the following methods:
Test scores must be sent directly to Stetson University from the testing agency in order to be considered official. Minimum acceptable scores are equivalent to 79 (TOEFL), 9 (TOEFL Essentials), 6.0 (IELTS), and 95 (Duolingo English Test).
Freshman applicants that come from an English-speaking country or that have attended an English-speaking school for at least three years are encouraged, but not required, to provide TOEFL scores.
"Let Stetson University become your
home away from home."
BY THE NUMBERS
(Academic Year 2022-2023)
Application Deadlines
| Application Type | Application Deadline |
| --- | --- |
| Early Decision | November 11, 2022 |
| Early Action I | November 11, 2022 |
| Early Action II | January 15, 2023 |
| Regular Decision | February 15, 2023 |
Resources
Stetson supports international students not only throughout the admissions and enrollment process but also offers support throughout their time as students and beyond graduation.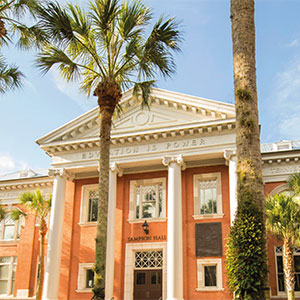 International Student Brochure
Download a copy of our International Student Brochure to learn about Stetson University at a quick glance.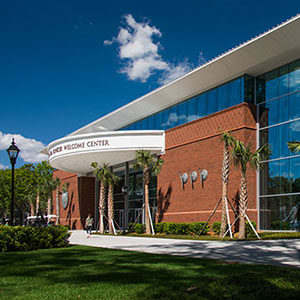 International Financial Aid
Though traditional financial aid options are limited to citizens of the United States, there are still many options available for international students.
Already Applied?
If you have already applied, you can check your application status at any time. We will contact you with credentials within the week following submission.
Accepted Students
Congratulations on your admission to Stetson University! This is an accomplishment that you can truly be proud of. Get ready for challenges, fun and exciting memories. You have much to look forward to and we are excited to welcome you to the Stetson community in August.
See for yourself why Stetson continues to be a top spot for learning and exploring.
Visit
We are a strong and vibrant community and encourage you to explore for yourself.
Explore