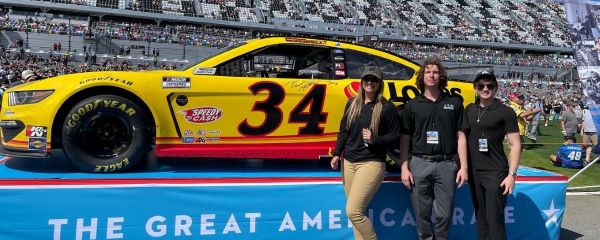 Centurion Sales Program
The world's economy is suffering from an absence of trained sales professionals. As sales needs evolve from transactional, boots on the ground models, salespeople require the tools to assess customer needs, forecast global and regional trends and partner to create comprehensive solutions.
The Centurion Sales Program meets this industry and economic need by providing advanced training in the field of professional sales to students and professionals, increasing the resources available to current sales professionals while simultaneously preparing the next generation.
Benefits and Strengths
Cutting-edge sales education uniquely designed to bridge the gap between the classroom and real-world business performance.
Courses that teach students to create value in complex environments and effectively engage in executive settings.
Faculty with over 25 years of sales experience at the executive level.
Partnerships with local businesses dedicated to the co-creation of sales knowledge.
Practical application of sales skills in the specialized sales training role-play labs.