Financial Aid Resources
Financial Aid is one of the tools that can help you achieve your goals. This investment into your education is life-changing. Here at Stetson, we understand that the financial aid process can be intimidating, but we are here to guide you through the process and provide you with the tools you need to invest in your education.
"Helping students attain their
dream of a Stetson education."
Planning Tools
Navigating the various options can be challenging, and we are here to help you through the process and answer questions along the way.
Calculate your estimated financial aid award and tuition.
Calculator
The ins-and-outs of financial planning at Stetson.
Guide
Compare financial aid awards between schools and glossary of terms
ALC Worksheet
Financial Aid Resources
Find the right financial solutions that will make your college experience more affordable.
Complete the Free Application for Federal Student Aid to apply for federal and state aid.
FAFSA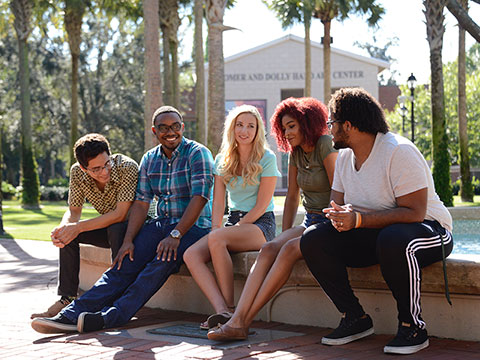 FAFSA TIPS
Need help navigating FAFSA? Check out Stetson's FAFSA guide and make better decisions for your financial future
Handout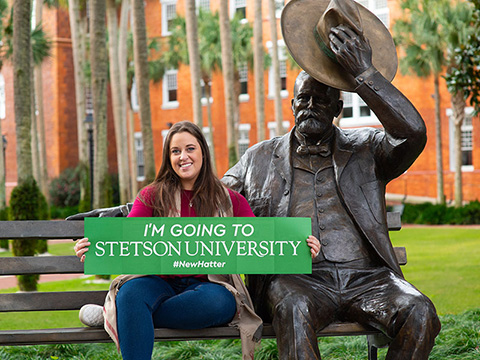 Scholarships
Our students are well-awarded! nearly 97% of our incoming class receives a merit scholarship.
Scholarships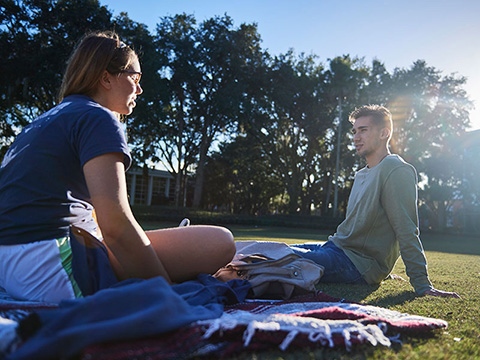 FATV
Find short video answers to your financial aid questions 24 hours a day, seven days a week using Stetson's FATV video library.
FATV
Payment Options
It's important that you explore all your options, know what you're getting into, and ask every question you might have.
Understand Your Bill
Allows parents to borrow the cost of each student's education minus other assistance
Parent PLUS Loan
ELMSelect provides a list of private lenders most commonly used by Stetson students.
Private Loan
Rather than paying the balance in full you can enroll in an installment payment plan
Payment Plan
Contact
Our Student Financial Aid team is here to help you and your family understand the types of financial aid available to you. Our team is available to assist you 8 a.m. - 4:30 p.m., Monday through Friday.
Contact Financial Aid
Long Term Planning
Make college planning easier with the tools needed to understand the assistance you seek.
Lock in today's tuition rates for tomorrow's education with a tuition investment plan
529 Plan
Florida Prepaid can be used as a form of payment toward your tuition bill.
FL Pre-Paid
Be equipped with knowledge to make better decisions about your financial resources.
Financial Literacy
More Resources
Stay up to date and access any general information you might need
READY TO APPLY?
We encourage you to apply early, providing all required materials, for maximum consideration in the Stetson University admission process.
Apply