Board of Advisors 2021-22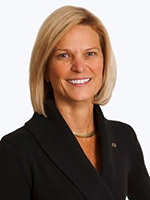 Tommye E. Barie '83
Partner
Mauldin & Jenkins
Bradenton, Florida
Tommye Barie earned her B.BA in accounting from Stetson University in 1983.
Barie has an extensive history of service to the accounting profession. She has served as a member of the AICPA's governing council and was the 102nd chair and the fourth woman to be elected chair in the history of AICPA. She is currently a member of the International Federation of Accountants.
Barie is a partner with Mauldin and Jenkins in Sarasota, Florida, and she leads the firm's client advisory services practice. Prior to launching this new service line for the firm, and since beginning her career in 1983, Barie spent most of her time serving governmental entities and not-for-profit organizations. Services provided to such clients included financial and compliance audits, agreed-upon procedures, compilations, reviews, internal audits and general consulting services. She is a current member of Stetson University's M.E. Rinker, Sr. Institute of Tax and Accounting Board of Advisors.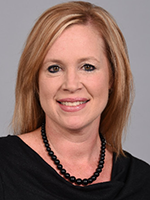 Karen Brown '95, '96 MAcc
Partner
Ernst & Young
Orlando, Florida
Karen Lenn Brown was the first female partner at the Jacksonville offices of Ernst & Young and is now located in the Orlando offices. She has worked for Ernst & Young for 16 years with increasing responsibilities. In 2014, she was named one of the Women of Influence from the Jacksonville Business Journal.
Brian M. Butler
President & CEO
JCB Construction, Inc.
DeLand, Florida
Brian has a varied business background in sales, marketing, and operations. He is President/CEO of JCB Construction, Inc. a 34 year family-owned company that specializes in total site development and construction management. JCB has been involved in numerous notable projects in and around Orlando such as South Terminal Expansion, Camping World Stadium Reconstruction, Orlando City Soccer Stadium, and UCF Valencia Downtown Campus at Creative Village Redevelopment. He has received recognition from the 2020 FL Trend Magazine and Orlando Business Journal as "Most Influential Businessman"; OBJ "Top 10 Businessman to Watch"; MWBE Alliance Outstanding Volunteer. JCB was recognized by OBJ "Golden 100 for Privately Held Companies."
Brian received his Bachelor of Arts degree in Business Economics from Brown University and Masters in Business Administration degree from Duke University. He is currently a parent of a Stetson University student.
Brian also serves on the boards of Central FL Foundation and Affordable Housing Chair, Edyth Bush Charitable Foundation and UCF Foundation, Vice Chair.
Married to Cathy Brown-Butler, and they have two sons, Michael James "M.J." and Andrew.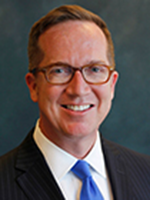 Greg Dasher '86
Vice President, Small Business Underwriting
CNA Insurance
DeLand, Florida
Greg joined CNA Insurance in 1997 as a senior underwriter. Greg has been instrumental in expanding the Small Business Sales division with CNA's worldwide operations team and strengthening the division overall. Greg has moved from Chicago to DeLand and continues to lead CNA's Small Business segment in implementing strategic and operational underwriting objectives.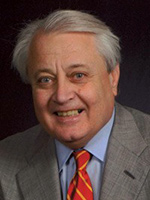 John R. Ellerman '68, MBA '69
Founding Principal
Pay Governance, LLC
Dallas, Texas
John R. Ellerman is a founding partner based in the Dallas office of Pay Governance. Ellerman is an active consultant who advises the compensation committees of Fortune 500 companies. Several of these clients have been served by Ellerman for 15 years or more. His clients are principally in the energy services sector; however, he also has clients and relevant experience in the retail, technology, general manufacturing, casual dining and financial services industry.
Prior to joining Pay Governance, Ellerman was the managing partner in the executive compensation practice for Towers Watson (formerly Towers Perrin). For the last 15 years, he was the practice leader for that firm's executive compensation and rewards practice for the U.S. Western region. Ellerman is a noted speaker on executive compensation. In addition, he has held an appointment to the Division of Sponsored Research at M.I.T. After completing his academic pursuits and before entering the consulting profession, he served two years in the Department of Defense as a systems analyst.
John Ellerman has both BBA and MBA degrees from Stetson University.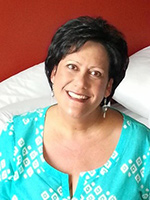 Beatriz L. "Betty" Koltis '87
General Counsel and SEC Advising
Weston, Florida
Beatriz (Betty) Llorens Koltis most recently served as Senior Vice President and Deputy General Counsel of Elizabeth Arden, Inc., where she was a member of the legal team since 2006. Koltis was responsible for SEC reporting and compliance, acquisitions, financing transactions, executive compensation, international tax support and support for certain operational functions, such as North America sales, supply chain, logistics, IT, distributor markets, as well as support for various international affiliate operations. Prior to joining Elizabeth Arden, Koltis was Associate General Counsel for Technical Olympic USA, Inc., a publicly traded home building company.
Koltis graduated from Harvard Law School, magna cum laude, in 1990 and received her B.BA degree in accounting, summa cum laude, from Stetson University in 1987.