Board of Advisors 2019-20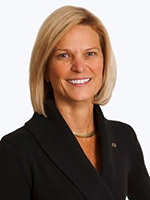 Tommye E. Barie '83
Partner
Mauldin & Jenkins
Bradenton, Florida
Tommye Barie earned her B.B.A. in accounting from Stetson University in 1983.
Barie has an extensive history of service to the accounting profession. She has served as a member of the AICPA's governing council and was the 102nd chair and the fourth woman to be elected chair in the history of AICPA. She is currently a member of the International Federation of Accountants.
Barie is a partner with Mauldin and Jenkins in Sarasota, Florida, and she leads the firm's client advisory services practice. Prior to launching this new service line for the firm, and since beginning her career in 1983, Barie spent most of her time serving governmental entities and not-for-profit organizations. Services provided to such clients included financial and compliance audits, agreed-upon procedures, compilations, reviews, internal audits and general consulting services. She is a current member of Stetson University's M.E. Rinker, Sr. Institute of Tax and Accounting Board of Advisors.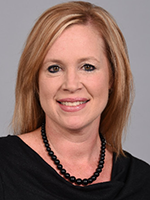 Karen Brown '95, '96 MAcc
Partner
Ernst & Young
Orlando, Florida
Karen Lenn Brown was the first female partner at the Jacksonville offices of Ernst & Young and is now located in the Orlando offices. She has worked for Ernst & Young for 16 years with increasing responsibilities. In 2014, she was named one of the Women of Influence from the Jacksonville Business Journal.
Thomas W. Christopher, Board Chair
CEO, Managing Director
The Christopher Group
Cleveland, Ohio, and Sarasota, Florida
Tom Christopher is the CEO and Managing Director of The Christopher Group, a boutique human resources staffing firm working with Fortune 500 companies for their HR staffing needs. With over 26 years of experience in human resources and executive search, Christopher's deep understanding of business strategy, HR organizational structures, talent acquisition and development and talent assessment have allowed him to become an invaluable search and business partner to senior HR executives at multiple Fortune 500 organizations.
Prior to assuming a full-time leadership role with TCG in 2000, Christopher had senior level HR leadership roles across multiple organizations and industries. He began his career as a member of the GE HR Development Program, continued at PepsiCo within the Pizza Hut Division and was an HR Director in both corporate and field locations. Christopher was then recruited into Triarc Companies–Arby's, RC Cola and Snapple–as the HR VP for its headquarters office and global field HR teams. He moved into the financial services industry as the VP of HR for Citibank and became the VP of MD/LD/OD for 60 percent of Citibank worldwide. In his last corporate role just prior to assuming his current position as TCG Managing Director, Christopher was the VP of HR for AutoNation.
Tom Christopher is an honor graduate, earning both his Bachelor of Business Administration and Master of Business Administration with a concentration in industrial and labor relations from Cleveland State University. Tom and his wife Paula split their time between offices in Willoughby, Ohio, and Sarasota, Florida. His daughter, Megan, is a Stetson University alumna.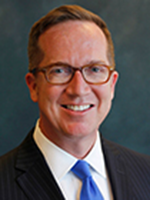 Greg Dasher '86
Vice President, Small Business Underwriting
CNA Insurance
DeLand, Florida
Greg joined CNA Insurance in 1997 as a senior underwriter. Greg has been instrumental in expanding the Small Business Sales division with CNA's worldwide operations team and strengthening the division overall. Greg has moved from Chicago to DeLand and continues to lead CNA's Small Business segment in implementing strategic and operational underwriting objectives.
William A. "Bill" Davis MBA '08
President and COO
Universal Orlando Resort
Orlando, Florida.
William A. Davis is President and Chief Operating Officer of Universal Orlando Resort.
Mr. Davis is responsible for oversight of Universal Orlando Resort, including the Universal Orlando Resort, the Universal Studios theme park, the Islands of Adventure theme park, the Volcano Bay water theme park and the 30-acre CityWalk entertainment complex. He reports directly to Tom Williams, chairman and chief executive officer of Universal Parks and Resorts.
Davis has 40 years of theme park experience - including sales and general manager positions at SeaWorld theme parks in Florida and Ohio. He also served as executive vice president and general manager at SeaWorld of California. Davis then moved on to senior vice president of Guest Services at the Busch Entertainment Corporation, where he was responsible for park and culinary operations, merchandise, safety/environmental and beverage promotion for nine theme parks in the United States.
Davis is a graduate of San Diego State University, as well as the Brooks Institute of Photography, and he has earned a Master of Business Administration from Stetson University. He is a past president of Visit Orlando and current executive committee board member. He has served on the Give Kids the World Board of Directors, the San Diego Convention and Visitors Bureau Executive Committee and the American Zoological Association as a Professional Fellow.
Milton C. Douglass '82, MBA '83
Vice President, World- Wide Sales
Cavium Networks
San Jose, California
Milt Douglass graduated from Stetson in 1982 with a B.B.A. in management and marketing and earned his Stetson MBA in 1983.
Douglass has a long history in sales with a focus on technology. He held sales management positions at ST Micro and Harris Semiconductor (now Intersil) and was with Level One Communications, a leading supplier of integrated circuits for networking and telecom applications, prior to its acquisition by Intel. At Intel, Douglass served successively as Cisco global account manager, director of strategic planning, director of the platform architecture and applications group and general manager of the consumer's electronics group. He left Intel to join Cavium, an integrated semiconductor processor company, in 2007, where he now serves as the vice president of worldwide sales.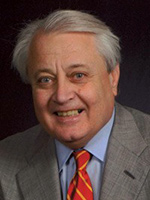 John R. Ellerman '68, MBA '69
Founding Principal
Pay Governance, LLC
Dallas, Texas
John R. Ellerman is a founding partner based in the Dallas office of Pay Governance. Ellerman is an active consultant who advises the compensation committees of Fortune 500 companies. Several of these clients have been served by Ellerman for 15 years or more. His clients are principally in the energy services sector; however, he also has clients and relevant experience in the retail, technology, general manufacturing, casual dining and financial services industry.
Prior to joining Pay Governance, Ellerman was the managing partner in the executive compensation practice for Towers Watson (formerly Towers Perrin). For the last 15 years, he was the practice leader for that firm's executive compensation and rewards practice for the U.S. Western region. Ellerman is a noted speaker on executive compensation. In addition, he has held an appointment to the Division of Sponsored Research at M.I.T. After completing his academic pursuits and before entering the consulting profession, he served two years in the Department of Defense as a systems analyst.
John Ellerman has both B.B.A. and MBA degrees from Stetson University.
Daniel Glunt '93
Founder and Managing Principal
Big Trout Company
Ponte Vedra Beach, Florida
Dan Glunt is a 1993 Stetson business administration graduate. Glunt started his career with Chubb Insurance Group serving in Tampa, St. Louis, Kansas City and San Francisco. While in San Francisco, Glunt led insurance carrier relationships for online insurance marketplace, InsWeb.
An entrepreneur himself, Glunt built Fort Point Insurance (one of the country's largest and most respected private client specialty insurers) and sold to HUB International in 2012. Dan is an active investor in privately held companies and real estate through his company, Big Trout Capital.
In 2017, Dan became a member of the Stetson University School of Business Administration Entrepreneurship Board of Advisors. He resides with his family in Ponte Vedra Beach, Florida, since 2015.
André M. Hale
Vice President, Transaction Services & Operations
Disney Worldwide Shared Services
The Walt Disney Company
As Vice President, Transaction Services & Operations, with Disney Worldwide Shared Services, André is responsible for overseeing Global Accounts Payable, Procurement Services, Payroll and T&E. These departments provide services to multiple layers of customers and partners, successfully serving over 400,000 employees and vendors, in over 40+ countries globally.
André joined The Walt Disney Company in May 2001. Under his leadership, his divisions have received multiple industry best practice awards for innovation and best-in-class. Individually, he's been recognized by the Aberdeen Group for developing industry best practices in the areas of Policy and Regulatory Compliance.
With 25+ years of management and executive-level experience in companies ranging from small privately-owned to Fortune 100 corporations, André has held a wide variety of finance, accounting and operation management positions.
Prior to joining Disney, André spent seven years with GE in various leadership roles, most notable of which was his participation in one of GE's highly-acclaimed Leadership Programs at its Shared Services operations, where he also led GE's Freight Payables Center. He is a trained Six Sigma Black Belt.
André received his MBA from Stetson University, a BBA in Finance from Prairie View A&M University and holds various professional certifications in the accounts payable, procurement and commercial card industries.
He is a proud and fully-trained husband of over 24 years and has four precious children: Gabriel, Andre, Logan and Leah. In his spare time, André enjoys traveling and is an avid football fan.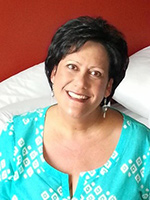 Beatriz L. "Betty" Koltis '87
General Counsel and SEC Advising
Weston, Florida
Beatriz (Betty) Llorens Koltis most recently served as Senior Vice President and Deputy General Counsel of Elizabeth Arden, Inc., where she was a member of the legal team since 2006. Koltis was responsible for SEC reporting and compliance, acquisitions, financing transactions, executive compensation, international tax support and support for certain operational functions, such as North America sales, supply chain, logistics, IT, distributor markets, as well as support for various international affiliate operations. Prior to joining Elizabeth Arden, Koltis was Associate General Counsel for Technical Olympic USA, Inc., a publicly traded home building company.
Koltis graduated from Harvard Law School, magna cum laude, in 1990 and received her B.B.A. degree in accounting, summa cum laude, from Stetson University in 1987.