Board of Advisors 2023-2024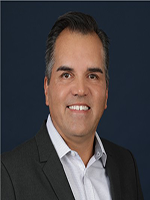 Dave Ballesteros
Founder & CEO
Flowstone
DeLand, Florida
Dave boasts nearly 30 years of high-tech industry experience, having worked at NEC, Alcatel-Lucent, Cisco Systems, and NICE. He's a pioneer in Artificial Intelligence, previously serving as Head of Partnerships and Alliances at a global BPO within Sitel Group after joining Cogito in 2018.
Dave runs Flowstone, a consultancy guiding organizations large and small, in leveraging technology for transformation, fostering competitiveness, and enhancing customer experiences.
Beyond his career, Dave is deeply involved in Deland, Florida's community and Stetson University. He co-founded Making The Difference Outreach, a nonprofit supporting local charities and serves on Lighthouse Works' board which employs visually impaired individuals.
Known for his networking prowess, Dave connects people across various sectors. Personally, he enjoys golf, music, and family time. Dave's family includes his wife Toni, a Nurse Practitioner, his daughter Payton, a Stetson graduate aspiring to be a doctor, and his son Xander, an Elon University graduate in Music Technology and Production with a business minor.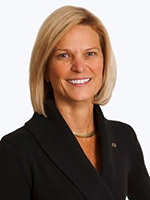 Tommye E. Barie '83
Executive Vice President of Leadership Development
Succession Institute, LLC
Sarasota, Florida
Tommye Barie earned her BBA in accounting from Stetson University in 1983.
Tommye has an extensive history of service to the accounting profession. She serves as a member of the AICPA's governing council and was the 102nd Chair and the fourth woman to be elected chair in the history of AICPA. She is also a past Chair of the Florida Institute of CPAs. She recently completed a six-year term as a member of the International Federation of Accountants Board of Directors.
Tommye is a partner with Succession Institute working with CPA firms, CPA State Societies, International Associations of independently owned CPA firms and other small businesses primarily in the areas of succession management, strategy, change management, conflict resolution, mergers and acquisitions, team building, people development and leadership. She drives results and collaboration through balanced inspirational and strategic leadership.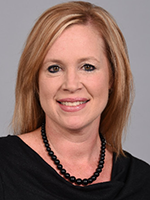 Karen Brown '95, MAcc '96
Partner
Ernst & Young
Orlando, Florida
Karen Lenn Brown is a double hatter with a BBA and a Master in Accountancy.
Karen was the first female partner at the Jacksonville office of Ernst & Young, and is now located in the Orlando office. She is an audit partner and has been with Ernst & Young for almost 21 years. In 2014, Karen was named one of the Women of Influence from the Jacksonville Business Journal.
Karen currently serves on the Audit Committee and the Chair of the Finance Committee of the YMCA of Orlando, Florida.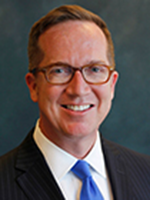 Greg Dasher '86
Vice President, Small Business Underwriting
UFG Insurance
DeLand, Florida
Greg joined UFG Insurance in 2023 as Vice President, Small Business Underwriting. Prior to joining UFG, Greg was with CNA Insurance as a senior underwriter. Greg was instrumental in expanding the Small Business Sales division with CNA's worldwide operations team and strengthening the division overall.
Greg holds a BBA from Stetson University.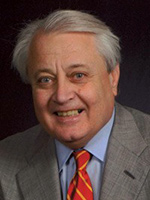 John R. Ellerman '68, MBA '69
Founding Principal
Pay Governance, LLC
Dallas, Texas
Partner Emeritus, Pay Governance LLC (2022)
Founding Partner, Pay Governance LLC (2010-2022)
Managing Principal, Towers Watson (1978-2010)
John Ellerman is a highly experienced management consultant, specializing in executive compensation, with a career spanning over 50 years. He retired in 2022 from Pay Governance LLC, where he served as a consultant and advisor to Fortune 500 companies. Prior to this, he worked at Towers Watson, ultimately becoming the Managing Principal of Towers Perrin after 32 years of service. His consulting journey began in 1972 as a general strategy consultant with Peat, Marwick, Mitchell (now KPMG).
In his role as an executive compensation consultant, John designed annual and long-term incentive compensation plans, provided guidance to compensation committees, conducted comprehensive compensation analyses, and aided companies in revising executive compensation plans following mergers and acquisitions. He is also a recognized author in the executive compensation field, frequently contributing to Harvard Law School's Corporate Governance Forum.
John holds both BBA and MBA degrees from Stetson University.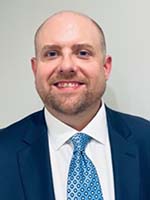 Vincent Fries '98 MBA '00 RGIP
Partner
PwC (PricewaterhouseCoopers LLP)
Washington D.C./Northern Virginia Area
Vince Fries is a PwC Partner with extensive experience advising Fortune 500 clients in Banking and Capital Markets. His expertise covers corporate/M&A strategies, product development, operations, technology transformations, and regulatory compliance. Vince started his consulting career with Andersen Consulting (now Accenture) in 1998 and has helped global banks optimize various portfolios, including deposit, investment, mortgage, credit card, and more. He also spent 4 years at HSBC Bank as Director of Operations Improvement for its North American businesses.
Vince holds a BBA and MBA in Finance from Stetson University and is a Roland George Investments program graduate. He resides in Northern Virginia with his wife, Lola, and enjoys traveling and cooking with family and friends.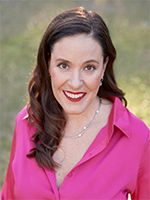 Corrine Heck
Corrine Heck
CEO & Founder
Details Flowers Software
Ormond Beach, Florida
Corrine Heck, a visionary entrepreneur, reshaped the floral industry through Details Flowers Software. With two decades of floral experience, she merged creative finesse with technical prowess. Details Flowers Software, born from her transition from event design to coding, revolutionizes event florists' businesses worldwide.
Corrine's commitment to innovation and the industry is evident in her female-led team's bespoke automation tools. She's received numerous accolades, including recognition from the Society of American Florists and GrowFL's Top 50 Fastest Growing Companies.
Beyond business, Corrine's leadership shines in her roles as a wife, mother of three, and a dedicated Stetson University Board of Advisors member. Her journey is marked by innovation, growth, and a passion for inspiring transformation.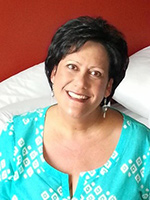 Beatriz L. "Betty" Koltis '87
Chief Administrative Officer and General Counsel
AlphaStaff, Inc.
Sunrise, Florida
Beatriz (Betty) Llorens Koltis is the Chief Administrative Officer and General Counsel of AlphaStaff, Inc., an HR-outsourcing company and professional employer organization, where she oversees all of the company's legal affairs, including corporate governance, financing transactions, client agreements and compliance. Prior to her five years with AlphaStaff, Betty spent 13 years working with consumer beauty brand companies, including Elizabeth Arden, Inc., Fekkai LLC and Luxe Brands. As Senior Vice President and Deputy General Counsel of Elizabeth Arden, Inc., Betty was responsible for SEC reporting and compliance, acquisitions, financing transactions, executive compensation, international tax support and support for certain operational functions, such as North America sales, supply chain, logistics, IT, distributor markets, as well as support for various international affiliate operations. Prior to joining Elizabeth Arden, Betty was Associate General Counsel for Technical Olympic USA, Inc., a publicly traded home building company.
Betty graduated from Harvard Law School, magna cum laude, in 1990 and received her BBA degree in accounting, summa cum laude, from Stetson University in 1987.