Experiential Learning Requirement
What is the ELR?
Preparing for successful, professional, careers begins when students first walk on campus. That is why all undergraduate students whose majors are within the School of Business Administration must complete two significant experiential learning activities as a requirement for graduation.
"The purpose of this requirement is to prepare students for their professional careers before they graduate. Our goal is to provide real experience to students through internships, significant leadership, and other opportunities that give them an advantage when starting out in their professions. The key is to start now through planning, researching, and exploring opportunities. Waiting to plan your careers after graduation is far too late!"
– Bob Gibson, Director of the J.J. Master Center for Professionalism
Experiential Learning Involves
Active experience beyond the traditional classroom
Transfer of learned course material to a real-world setting
Use of concrete examples and meaningful discussion to gain an understanding of the future work environment
What Counts as ELR Credit?

Professional
Internships
We strongly recommended students focus on internships to satisfy the ELR as they are the most valuable experiences in terms of professional preparation for a future career.

Global and Community Engagement
Stetson-approved study abroad participants, community engagement certificate recipients and international students may receive ELR credit for their experiences.
Campus Leadership
ELR credit may be awarded for significant campus leadership positions or participation in a variety of business school competition teams.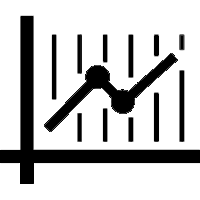 Life Experience
For our non-traditional students, life experience such as owning a business, full-time employment or full-time military service may be eligible.
ELR Categories - Eligible Activities
It is strongly recommended that students focus on obtaining internships to satisfy the ELR as they are the most valuable experiences in terms of professional preparation for a future career.
Two internships will completely satisfy the requirement!
Academic Internships
Any Stetson internship course completed (e.g., ACCT 397, MGMT 397, etc.) will be automatically recorded in Degree Audit by the Registrar's Office as meeting one of the requirements. If a student completed an internship course at a previous school, they will need to submit a special approval request from the Experiential Learning Requirement Director.
To enroll in an eligible course for your academic internship, follow the process outlined on the Career and Professional Development website.
Internship experiences may earn half a unit or a full unit of academic credit based on the number of hours completed during the experience.
Fall/Spring Internship academic credit is included in the price of tuition. Discounted rates apply during Summer. Check with your Faculty Advisor for internship hour requirements for your specific major. A minimum GPA of 2.0 is required in order to complete an internship for academic credit.
Non-Academic Internships
Students who participate in internships without taking one of the academic courses will have to complete and submit a series of documents to the Experiential Learning Office. These documents include
an official offer confirmation
a position description
proof of 70 hours completed
a detailed reflection
a performance evaluation directly from the employer at the end of the experience
Stetson-approved study abroad
Community Engagement Certificate
International student status
ROTC
Residential Assistants (RAs)
Volunteer Income Tax Assistance Program (VITA)
Case competition team members
Stetson student employment*
Significant campus leadership position
*Not all positions qualify.
Own and operate a business for at least two years
Previous or current full-time employment
Full-time service in the military
Required documents should be submitted through the ELR organization available within your Canvas profile. Visit the ELR guidelines sheet to learn more about the specific requirements for the activities you plan to pursue.
Guidelines Sheet Approval Criteria View FAQ
Questions?
Contact the J.J. Master Center for Professionalism
Email: [email protected]