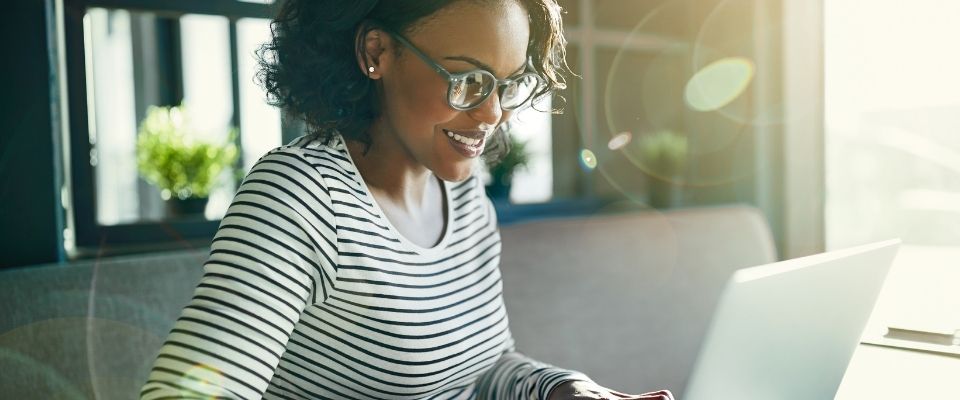 Accounting
In as little as one year, gain the knowledge, skills and credentials you need for long-term success. The Stetson Master of Accountancy program is a proven path to career advancement and global opportunities in accounting — providing you with the technical competencies that top organizations require and the professional skills to set you apart. Also, it provides the flexibility you need through both live-online faculty interaction and asynchronous coursework.
For more information, call our Office of Admissions today at 386-327-2290.
Why Accounting at Stetson University?
The Online MAcc program can help you achieve your goal of passing the CPA exam, securing your first job, advancing your career, or making a career change. Benefits include:
100% online coursework, with optional concentrations in assurance/financial/analytics and tax available based on demand.
The 10-course program can be completed in as little as one year with no residency requirement.
Courses are offered over eight-week terms.
One of less than 195 institutions world-wide that have achieve dual accreditation in business and accounting by AACSB.
Small class sizes and passionate, dedicated faculty who offer individualized attention and support.
Stetson has been recognized as:

A "Best Online Master's in Accounting Degree Program" by Intelligent placing 15th out of 57 institutions while also winning an award for "Industry-Leading Faculty" (2022).
A "Best College and Best Value School" by U.S. & World News Report (2022).
One of "The Best Colleges" by The Princeton Review (2022).
A pioneer in business education since 1897—longer than any other Florida higher educational institution.

"Fast Track" admission option may be available to well-qualified candidates with an undergraduate degree from Stetson or a partner institution.
Graduates consistently outperform state, national and global CPA exam pass rate averages.
Flexible, weekly interactive virtual sessions with faculty members.
Assurance/Financial/Analytics Concentration designed to meet the increasing demand from both employers and graduates to be skilled in technologies that are shaping the future of the profession.
Tax Concentration designed for those with interest in a tax-related career, whether in public accounting, a business or the government.
Merit scholarship availability for qualified students through Stetson School of Business Foundation, the Florida Institute of CPAs and the Florida Board of Accountancy.
Learn more about the Department of Accounting.
Related Programs: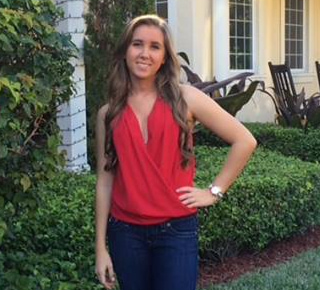 "The Accounting programs at Stetson, both undergraduate and MAcc, are beyond compare. The faculty truly cares about your success as a student and in future endeavors. I have made countless friends throughout my four years at Stetson that I still talk to and study with. The graduate program at Stetson allowed me to streamline my master's education and complete it through an entirely online platform."
Carleigh Alfrey '19, MAcc '20, CPA, Staff Accountant – Spicer Jeffries LLP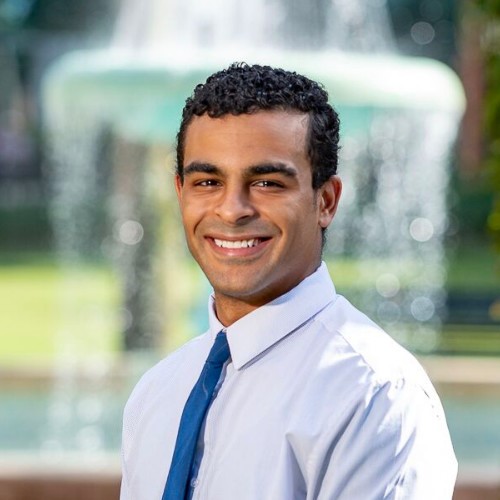 "In the Stetson Accounting program, I benefited from the experienced faculty who created an effective hands-on learning environment. The program provided me the training, guidance, and opportunities to make connections in the field which allowed me to participate in relevant internships, to pass the CPA exam upon graduating from the MAcc program, and to launch my career with my first choice firm."
Patrick Brundage '17, MAcc '18, CPA, Audit and Assurance Senior – Deloitte & Touche LLP
Career Outcomes
MAcc alumni earn higher salaries than accountants with only a bachelor's degree and can choose from among career opportunities with the following:
Local, state and federal government
Local, regional and national CPA firms
Corporations and other for-profit entities of all sizes
Nonprofit organizations, including educational institutions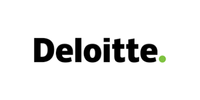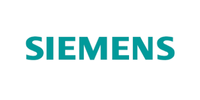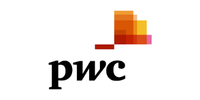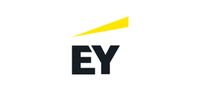 Our program faculty includes award-winning teacher-scholars and accomplished professionals who bring years of experience in practice as well as diverse research expertise to the MAcc program. Whether you are interested in advancing or re-directing your career, preparing for the Certified Public Accountant examination or refreshing your accounting knowledge and skills, our faculty will help you get there.
The accounting curriculum is taught in eight-week sessions designed to maximize your connection with the faculty and your peers, creating a vast professional network. There are no residency requirements, and most students complete the MAcc in one year.
The Assurance/Financial/Analytics concentration is comprised of four online courses, two accounting courses and two data analytics courses. The required data analytics courses are designed to meet the increasing demand from both employers and graduates to be skilled in technologies that are shaping the future of the profession. These courses include industry-relevant technologies and tools for analytics programming and machine learning.
The Tax Concentration is comprised of four online advanced tax courses, including Advanced U.S. Individual Taxation, Tax Research, Taxation of U.S. Corporations, and Taxation of U.S. Partnerships, and is designed for those with interest in a tax-related career, whether in public accounting, a business, or the government.
Globally, nationally and state-wide, Stetson's accounting programs historically consistently rank high in student pass rates on the Uniform CPA Exam. In the past few years that data is available, it has ranked in the top 7% worldwide and #1 in Florida.
Learn more about the Department of Accounting and Admission Requirements.
See for yourself why Stetson continues to be a top spot for learning and exploring.
Visit
Learn more about the tools you can tap into to make your college experience affordable.
Explore