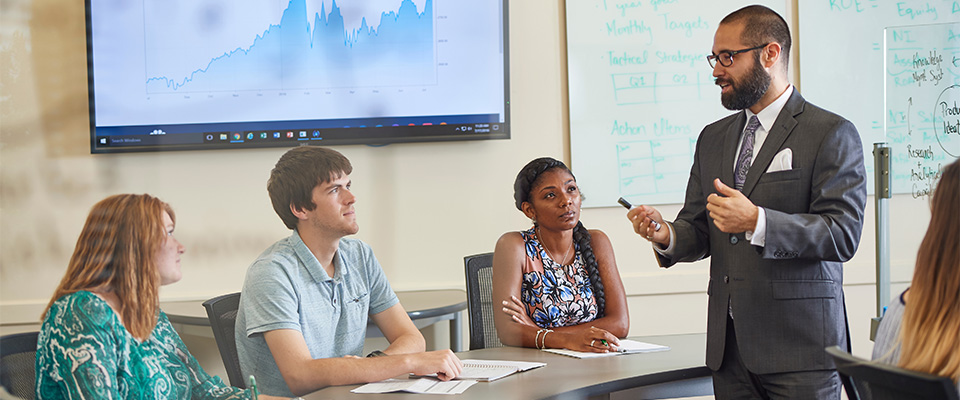 Law + Business Administration
Juris Doctor and Master of Business Administration
To Broaden your career opportunities in the fields of business and law, consider Stetson University's JD/MBA program. Students completing the program receive both an MBA degree from the Stetson University School of Business Administration and a JD degree from the Stetson University College of Law.
Holders of these degrees can use the JD to provide a legal context for managerial activities and the MBA to sharpen administrative and managerial decision-making skills. Many CEOs and upper-level managers hold law degrees.
Why Law + Business Administration at Stetson University?
In Stetson University's JD/MBA program, competence comes from a solid academic curriculum in the areas of law and business, backed by an intensive program of skills training through legal clinics and other real-law experiences. As a graduate of the program, you will enter the workforce ready to work with a solid education designed to develop your management competencies.
JD/MBA. students enjoy significant savings in required coursework. The MBA program accepts nine credits from a list of law electives, and the College of Law accepts 12 semester hours from the MBA curriculum. The student's net benefit is a 21-hour reduction when compared to pursuing the two degrees independently.
The MBA curriculum is available online, allowing for ease in incorporating business education into a Stetson Law degree
Related Programs: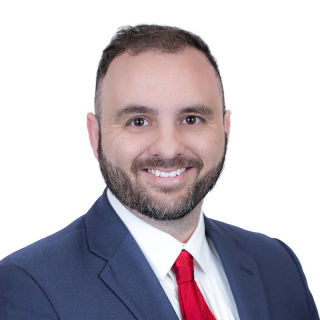 "In an ever-changing and globalized industry, it would be difficult to find any career choice that would not benefit from the skills developed by Stetson's MBA program. The results of my personal completion of the MBA program have been outstanding. As a corporate officer of a small business, I have the ability to introduce positive changes."
Frank Faul, Vice President and Chief Legal, Justice Investigations Services, Inc.
Career Outcomes
Stetson's business alumni include investment executives, portfolio managers, government administrators, CEOs, presidents, vice presidents and college professors. Stetson's JD/MBA alumni also include associates, attorneys, clerks, compliance managers, corporate counsel and private analysts.
Shahram Amiri, EdD, College of William and Mary
William Andrews, PhD, University of Georgia
Fred Augustine, PhD, Florida State University
Georgios Bakamitsos, PhD, Northwestern University
Michael Bitter, PhD, University of Mississippi
Charles Brandon, PhD, University of Georgia
Jon Carrick, PhD, University of Glasgow
Valrie Chambers, PhD, University of Houston
Randall Croom, PhD, University of Florida
Michelle DeMoss, PhD, University of Florida
Giovanni Fernandez, PhD, Florida International University
Dena Hale, PhD, University of Southern Illinois
Bud Hanson, MBA, Southern Illinois University
Matt Hurst, PhD, University of Central Florida
Matthew Imes, PhD, Temple University
Scott Jones, PhD, University of Oregon
Kenneth Najour, DBA, University of Florida
B. Madhu Rao, PhD, University of Toronto
Jay Stryker, PhD, Florida State University
Ram Subramanian, PhD, University of North Texas
Jessica West, PhD, Florida State University
Joseph Woodside, DBA, Cleveland State University
Petros Xanthopoulos, PhD, University of Florida
Shan Yan, PhD, Michigan State University
The full MBA curriculum is available online. Through a combination of pre-recorded lectures and live online sessions, students gain flexibility while maintaining access to face time with the professors through the synchronous live online sessions.
MBA courses are three credit hours each. They are offered each fall, spring, and summer on weekday evenings and run for a duration of eight weeks in an A/B semester format.
The required graduate coursework for the MBA portion of the JD/MBA program consists of 27 credit hours of MBA foundation and core courses. Students begin their MBA experience by taking the M.B.A. foundations. These courses prepare students of all backgrounds with both the business acumen and graduate-level rigor needed to succeed in the MBA program. The foundation topics provide a background for future coursework, enabling our professors to dive deeper into the content of the MBA core courses.
To satisfy the elective requirements for the MBA degree, students must take at least 9 hours of approved elective courses from the law curriculum, which must include LAW 3255 Corporations or LAW 3154 Business Entities.
Please view the Stetson University Course Catalog for more information on the curriculum and courses for this academic program.
Requirements:
To participate in the JD/MBA program, you must first apply to the College of Law and successfully be admitted. Upon completion of your first year of law studies, you may then apply to add the MBA degree to your program. You must be admitted into the JD program, offered by the College of Law, and the MBA program, offered by Stetson's School of Business Administration, independently. All entrance requirements for both programs must be satisfied.
Application for Admission
Official transcripts from all colleges and universities attended (Retrieved from the College of Law)*
Two references (name and contact information)
Resume – listing your professional and educational history
Personal Statement – Addressing career goals, reasons for pursuing the program, and why you would like to attend the Stetson University School of Business Administration
To complete the dual program in three years, students generally begin MBA classes following their first year of law school and take two MBA classes during their first summer.
*When applying to the MBA program, you will request your Law School application documents, including previous transcripts, be sent from the College of Law to the Office of Graduate Admissions, which also will require an official copy of your transcript from the College of Law, reflecting your progress in the JD program. To be eligible, students must maintain a law GPA within the top 75% of their law class.
See for yourself why Stetson continues to be a top spot for learning and exploring.
Visit
Learn more about the tools you can tap into to make your college experience affordable.
Explore