Payment for Music and Choral Union Dues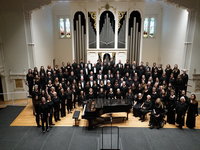 Thank you for paying online for your expenses.
You can still pay for any and all expenses in person at rehearsals with either cash or a check made payable to Stetson University.
Resources
More Information
For more information about the Choral Union, please contact the School of Music's main office at 386-822-8950 or email [email protected].