Auditions: Frequently Asked Questions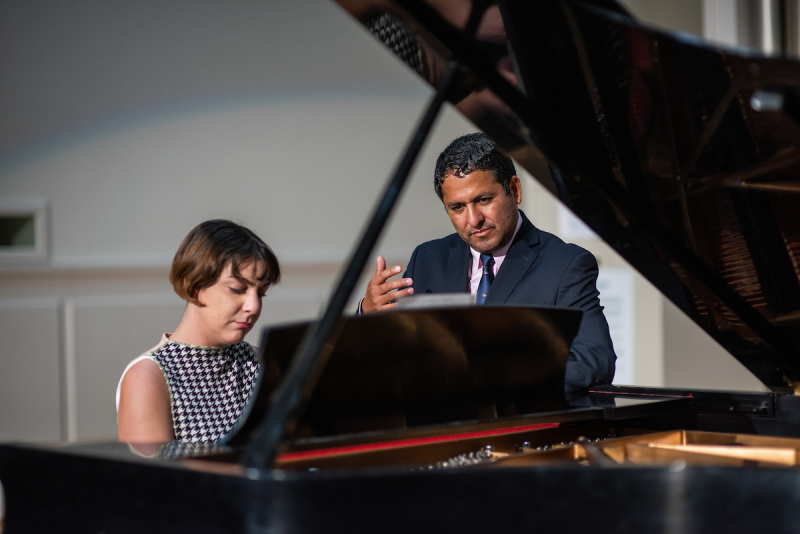 Before the Audition
Audition Requirements

All applicants to the School of Music are required to pass a classical audition on their primary instrument regardless of their intended major. Please make sure you review and satisfy the audition requirements for your specific instrument. Please see the Audition Guidelines section of the

Auditions page

for detailed information on the audition guidelines for your instrument.

Complete your application to Stetson University
We invite you to experience Stetson University and the School of Music through a Hi-Notes Shadow Visit, Daily Campus Tour and Information Sessions, and/or Open Houses. If you are unable to come to campus in person, please experience Stetson from the comfort of your home through a virtual tour. You are able to schedule your experience on our Visit Us page.
If you are auditioning on a weekend you may park in the School of Music lot, which is located directly in front of McMahan and Presser Halls, which are located at the corner of Woodland Boulevard and Michigan Avenue, across from the university's Lynn Business Center. Additional parking is also available across Michigan Avenue in the Lynn Business Center's parking lot. If you are auditioning on a weekday please pick up a parking voucher at the School of Music front office, where you will also be directed where to park.
The university maintains a list of several hotels close to the DeLand campus, but many other options are available as well.
Audition Day
Please plan to arrive at the Stetson University School of Music at least 30 minutes ahead of your scheduled audition or rehearsal time. If you are unsure of your audition time, please call or email our office to confirm. Our phone number is 386-822-8975, and our email address is [email protected].
The check-in table will be on the ground floor of Presser Hall. You will be directed to practice rooms upon check-in.
Instrumental auditions are unaccompanied. Vocal auditions are accompanied; we will provide an accompanist, or you may bring in your own. You will have approximately ten minutes of warm-up time with the accompanist. If you use our accompanist, please bring your sheet music with you on the day of your audition.
The Stetson University School of Music provides student-led campus tours every audition day. More information to register for an audition day campus tour will be coming soon.
Incidentals
If you need to cancel or reschedule your audition, please contact our office. Please note that if you cancel your audition and do not reschedule it, your application to the School of Music will be withdrawn.