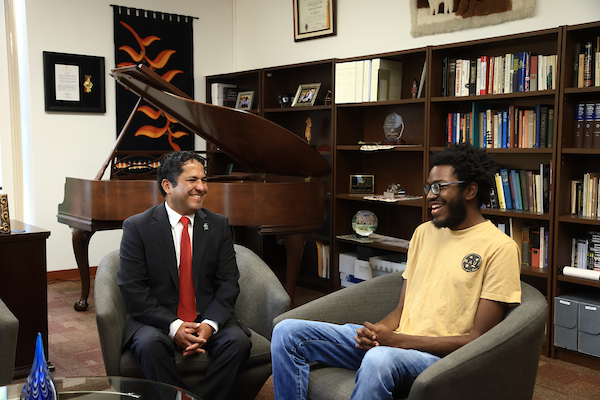 Mission, Goals and Methods
Mission
The School of Music is committed to teaching students to...
become critical thinkers, effective leaders and literate, competent musicians;
exhibit significant proficiency in areas of specialization, developed through individualized study;
work collaboratively with faculty and peers in experiences centered on student needs, goals and aspirations;
embrace enriching life values and ethical practices; and
practice individual responsibility for lifelong learning and for supporting and participating in the arts, artistic endeavors and artistic entities.
Goals and Methods
The School of Music is an undergraduate professional school committed to a cohesive, rigorous curriculum and a supportive environment which prepares students for successful careers and graduate study in music. Encouraging intellectual, cultural, artistic, professional and social growth, the School of Music is a community centered on ethical practices and mentoring. The School of Music offers musical opportunities and experiences to all university students and maintains a positive, intellectually and artistically challenging working environment for faculty. The School of Music is committed to making a significant contribution to the cultural life of the University, as well as to local and global communities.