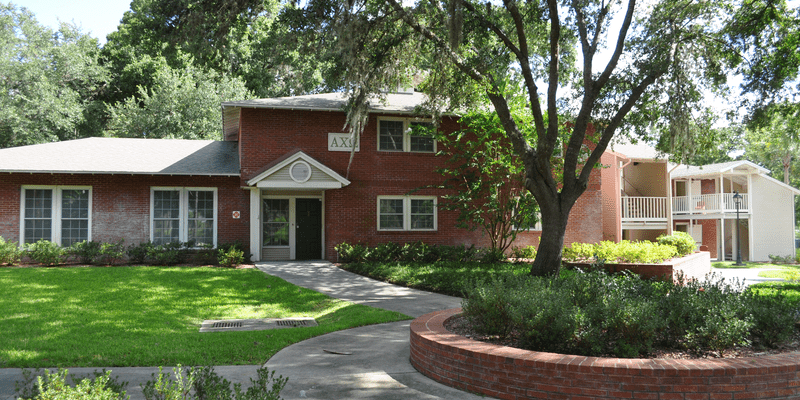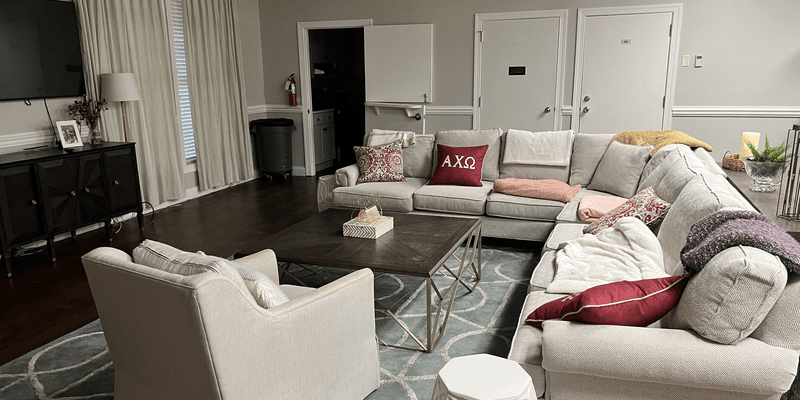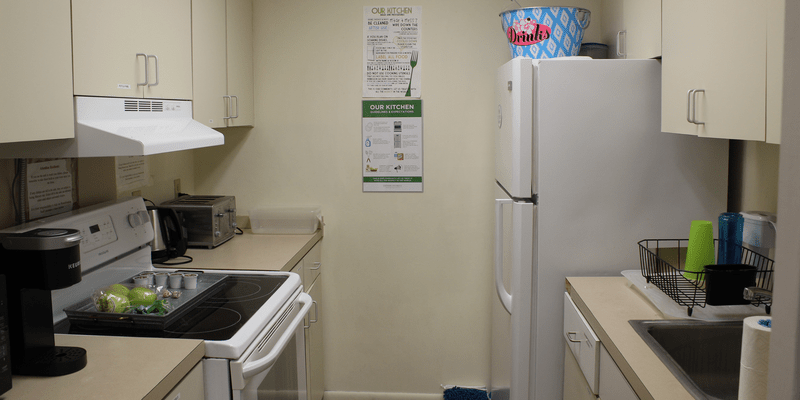 Houses 1-7
Houses 1-7 were built in 1990 and renovated in 2000. Each house has eight resident rooms for two residents each. Four resident rooms are located on the first floor and four resident rooms are on the second floor. The common space includes storage space for the organization's chapter, a half bathroom, and a full kitchen. The kitchen includes a refrigerator, microwave, oven, and dishwasher.
Physical Addresses
House 1: 547 N Bert Fish Drive
House 2: 215 E Bert Fish Drive
House 3: 208 E Bert Fish Drive
House 4: 210 E Bert Fish Drive
House 5: 212 E Bert Fish Drive
House 6: 214 E Bert Fish Drive
House 7: 241 E Minnesota Avenue
Approximate Capacity: 16 per house; 112 total
Amenities and Features
Room Amenities
Room Rate Type Available: Shared Suite
Bedrooms come with a self-loftable XL twin bed and mattress, dresser, desk, and desk chair
Built-in closet/bureau

The closet does not have a door, but a curtain rod with hooks can be hung

Suite-style bathroom includes double sinks and a tub shower
Utilities included: electricity, HVAC, water, sewer, trash, recycling, Wi-Fi/internet, and Ethernet
General Amenities
Second-floor laundry room facilities
First-floor full community kitchen with refrigerator, microwave, cabinet storage, and stove
First-floor furnished common area/chapter room
Building Card for access
Parking Map: Central Zone, Lots 17, 22
Staff
Other Details
Who Can Live Here?
Fraternity and Sorority housing. This community is open to any gender and is currently gendered by the organizational house.

Meet the Resident Assistants of Houses 1 - 7.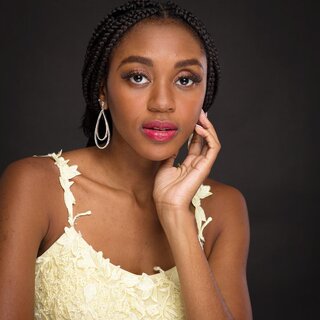 "Being able to live in my sorority house during my sophomore year taught me more about the college experience and helped me form those long-lasting friendships that I was looking for."
Erica Carnegie, Junior
Houses 1-7 FAQ
Love where you live. Live where you learn. Discover a lifestyle that keeps you closer to the things happening on campus: friends, classes, dining and boundless opportunities. Students who live on campus have greater opportunities to become involved not only in student organizations across campus but with their residence hall and the people living with them. There is evidence showing that students living on campus have a higher academic achievement, stay in school until graduation at higher rates and are generally more satisfied with their college experience. Recognizing this evidence, Stetson University requires all undergraduate students with less than 90 earned credit hours to live on campus. There are some exceptions to this requirement and this information is outlined in the Residency Exemption.
The dimensions of a room in Houses 1-7 is 12'6" x 11'8". Students can find more information about floor plans and layouts in Housing Central. They should go to the "More" tab and then click "Documents."
As a part of the Stetson residential community, we have compiled a recommended packing list of items we suggest you bring and those that you leave at home. This list is not meant to be all-inclusive, but instead to give you a good idea as to what is and isn't allowed. The list is divided into different areas to help you consider all the items you may want to bring with you. We encourage you to speak with your roommate, prior to moving in, about what each of you can bring to the room due to space and economic considerations. Learn more about our residential policies in the Guide to Residential Living.
Stetson University has a centralized, full-service post office. All undergraduate students who live on campus are automatically assigned a campus mailbox with a specific unit number. John B. Stetson / 421 N. Woodland Blvd. / Unit #### / DeLand, FL 32723. The #### is your four-digit mailbox/unit number. To avoid delays, make sure to put the mailbox number on all incoming mail and packages.
Stetson University believes that involvement in student organizations greatly enhances the development of college students. Visit the Office of Fraternity and Sorority Involvement prospective member page to learn more about joining a fraternity or sorority at Stetson.
Residential first-year and sophomore students are required to participate in the meal plan program.
You can swipe your plan and use a meal at the Lynn Commons for an all-you-care-to-eat meal or for a meal exchange in any of our retail locations - HatterStrEats, Einstein's Brothers Bagels, and the Coffeeshop. Learn more about each option!
We recognize that some residential environments and configurations may not be completely accessible to all students. Students who are seeking additional consideration in the housing assignment process or reasonable requests for modifications to their housing assignment must submit a Request for ADA/Accommodation. Learn more about our ADA accommodations process!
Our resident housing system including applications, room, roommate info, and much more.
Login
We are here to assist with any questions, maintenance requests and roommate issues.
Help