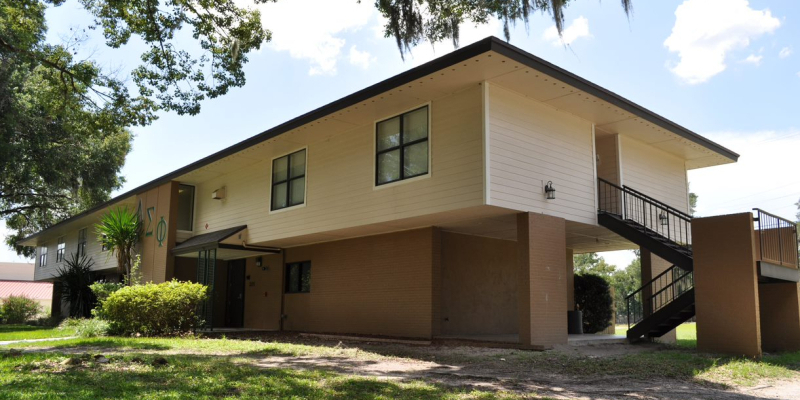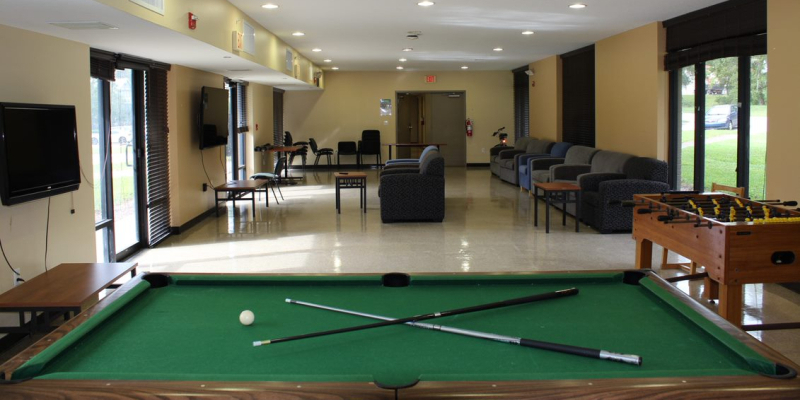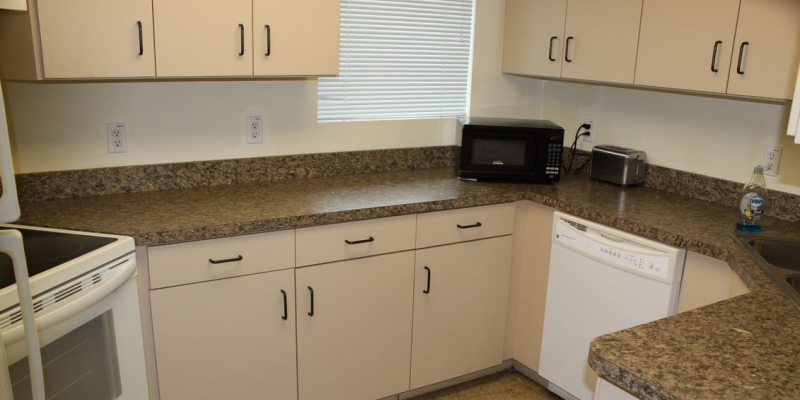 Houses A - F
Houses A - E were built in 1962 and renovated in 2000, House F was acquired by the university in 2015 and opened in 2016, and the expansion was completed in 2017. The two-story house (A - E) includes space for 25 residents in shared-occupancy rooms with a community bathroom, as well as a community lounge/chapter room, community kitchen, and laundry room. Houses A - F rest in a neighborhood among additional fraternity houses, known as fraternity circle, and sits near the Edmunds Center for Athletics. In Houses A - E, there are 13 resident rooms for 24 residents and one RA room.
Physical Addresses:
House A, Delta Sigma Phi: 201 Fraternity Circle
House B, Pi Kappa Alpha: 203 Fraternity Circle
House C, Phi Sigma Kappa: 205 Fraternity Circle
House D: No organization affiliation: 204 Fraternity Circle
House E, Sigma Phi Epsilon: 202 Fraternity Circle
House F, Lambda Chi Alpha: 208 E Pennsylvania Ave
Approximate Capacity: 143
Amenities and Features
Room Amenities
Room Rate Type Available: Shared Community, Individual Community
Rooms come with self-loftable XL twin bed, dresser, desk, and desk chair
Bureau
Utilities included: electricity, HVAC, water, sewer, trash, recycling, and Wi-Fi/internet and Ethernet
General Amenities
Community-style bathrooms
First-floor laundry room facilities
First-floor full community kitchen with refrigerator, microwave, cabinet storage and stove
First-floor furnished common area
Building Card Access
Parking Location: North Zone, Lots 01 - 02, 05
Staff
Other Details
Who Can Live Here?
Houses A - F serves as home to upper-division residents who are affiliated with a fraternity organization at Stetson, with the exception of House D. These communities are male-identifying students only.
Meet the Resident Assistants of Houses A - F.
Houses A - F FAQ
Our resident housing system including applications, room, roommate info, and much more.
Login
We are here to assist with any questions, maintenance requests and roommate issues.
Help