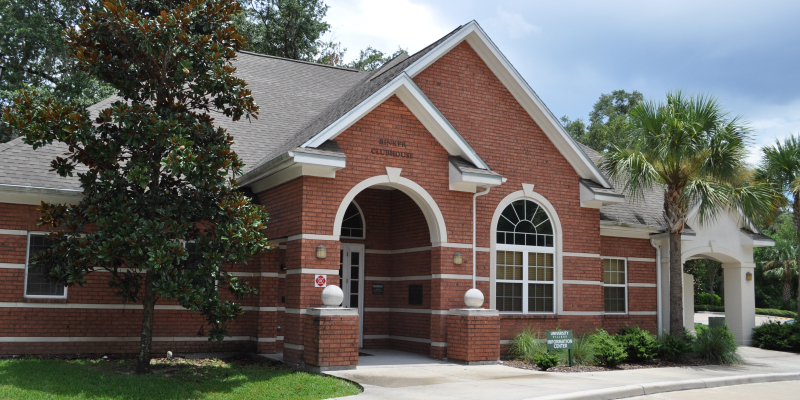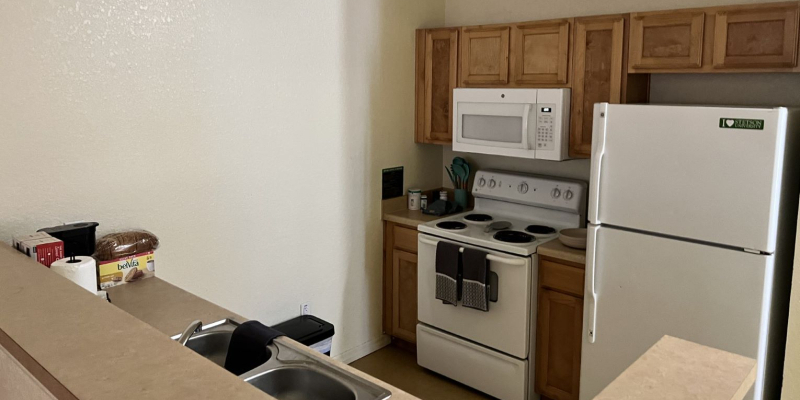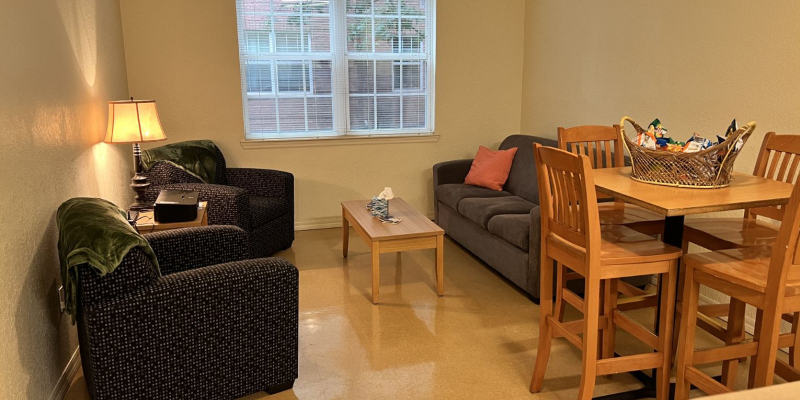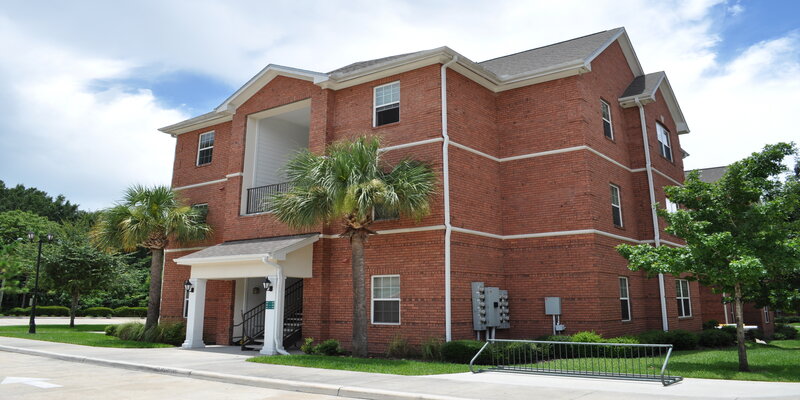 University Village Apartments
Built in 2006 and located across from Patricia Wilson Softball Field, University Village apartments are home to upper-division students. The University Village Apartments (UVA) complex primarily offers 48 four-bedroom, two-bathroom units (Hon, 300, Lynn and Rinker Halls) with 12 two-bedroom, two-bathroom units (Maxcy Hall). In this community is also the Rinker Clubhouse, which is a central hub for engagement. UVA apartments are also the traditional home to Summer at Stetson residents.
Physical Address: 358 E Michigan Ave, DeLand, FL, 32724
Approximate Capacity: 214
Amenities and Features
Room Amenities
Room Rate Type Available: Individual Apartment
Bedrooms come with a full-size bed and mattress, dresser, desk, and desk chair
Built-in closet/bureau

The closet does not have a door, but a curtain rod with hooks can be hung

Common areas include dining table and chairs, sofa, sofa chair, coffee table and end table
Full apartment kitchen with refrigerator, microwave, cabinet storage, oven, and stove
Utilities included: electricity, HVAC, water, sewer, trash, recycling, and Wi-Fi/internet and Ethernet
Does not require key cards for access
General Amenities
Fenced animal recreation area
Rinker Clubhouse contains a seminar room, two quiet study spaces, kitchenette, sofa, television, and pool table
First-floor centralized Laundry room facilities at the Rinker Clubhouse
Drink and snack vending machines
Parking Location: East Zone Lots 46 - 48
Special Options
Animal-friendly housing (Building 300 only)
Gender-inclusive housing
Staff
Other Details
Open for Winter Break Housing: Yes, cost included in the room rate
Elevator: No
Who Can Live Here?
These apartments primarily house upper-division students seeking a more independent adult living environment. This community is open to any gender and mixed-gender apartments available upon request.
Meet the Resident Assistants of University Village Apartments.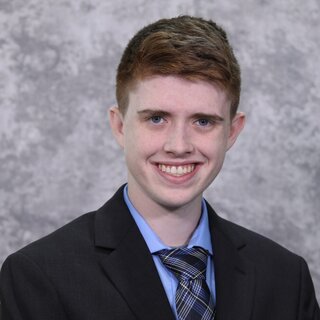 "The individual bedrooms are spacious and very comfortable, and I enjoyed making my own with a variety of decorations and personal effects. The common areas connecting the bedrooms I have found useful to develop my cooking skills."
Robert Zuhone
University Village Apartments FAQ
Our resident housing system including applications, room, roommate info, and much more.
Login
We are here to assist with any questions, maintenance requests and roommate issues.
Help