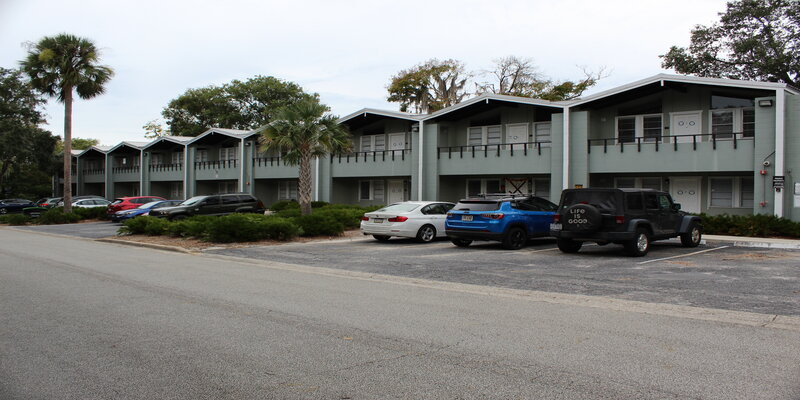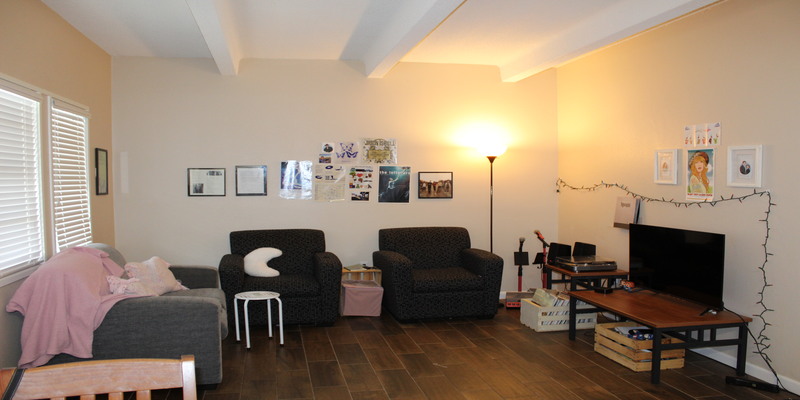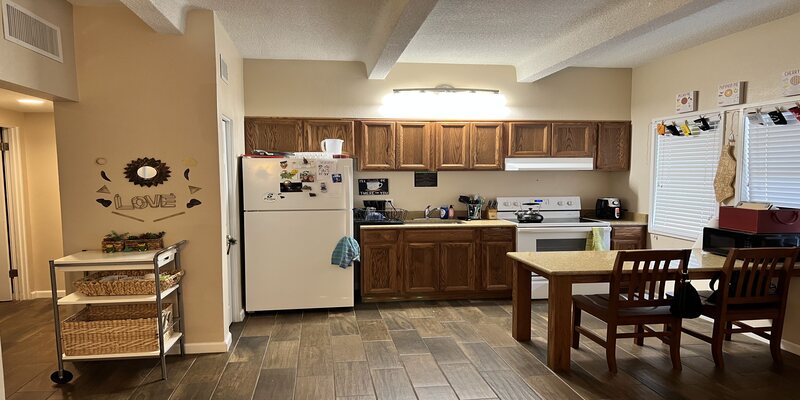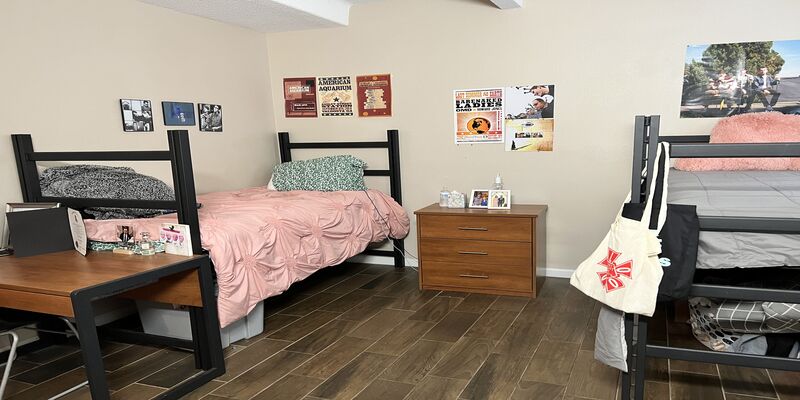 Stetson Palms Apartments
Stetson Palms opened as a residential facility for Stetson University in 2016. Stetson Palms offers 17 one-bedroom, one-bath furnished apartments for shared occupancy in each apartment. The complex offers all the conveniences and amenities one would expect from on-campus housing, such as centralized laundry facilities, and internet access. The large living spaces, on-campus amenities, and security make Stetson Palms an excellent choice for students seeking a more independent adult living environment. Stetson Palms Apartments are located near Stetson Oaks and Houses A - E.
Neighborhood: Apartments Area
Physical Address: 155 E Stetson St, DeLand, FL, 32724
Approximate Capacity: 33
Amenities and Features
Room Amenities
Room Rate Type Available: Shared Apartment
Bedrooms come with self-loftable XL twin bed and mattress, dresser, desk, and desk chair
Built-in closet/bureau

The closet does not have a door, but a curtain rod with hooks can be hung

Common areas include a dining area and chairs, a loveseat, a sofa chair, a coffee table, and end table
Full apartment kitchen with refrigerator, cabinet storage, oven, and stove
Utilities included: electricity, HVAC, water, sewer, trash, recycling, Wi-Fi/internet and Ethernet
Does not require key cards for access
General Amenities
First-floor centralized Laundry room facilities
Parking Locations: North Apts Zone, Lots 50 - 51
Special Options
Staff
Building Supervisor: Apartments Residential Life Coordinator
One Resident Assistant
Live-in professional staff member
Other Details
Open for Winter Break Housing: Yes, cost included in the room rate
Elevator: No
Who Can Live Here?
These apartments primarily house upper-division students seeking a more independent adult living environment. This community is open to any gender and mixed-gender apartments are available upon request.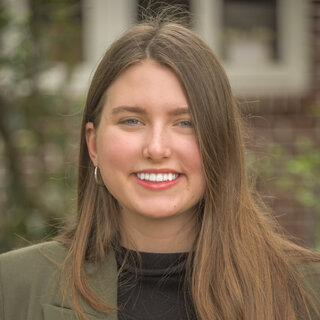 "My favorite aspects of the building are high ceilings with large windows and a patio space that I use to put a little herb garden outside my apartment, details that make Palms a very homey space."
Audrey Berlie, Junior
Stetson Palms Apartments FAQ
Our resident housing system including applications, room, roommate info, and much more.
Login
We are here to assist with any questions, maintenance requests and roommate issues.
Help