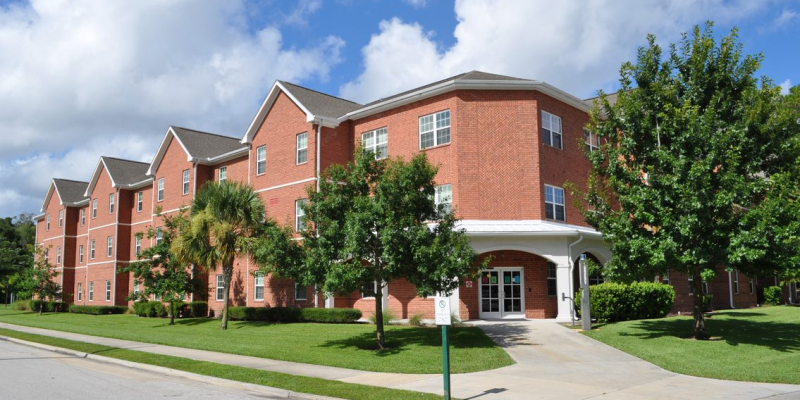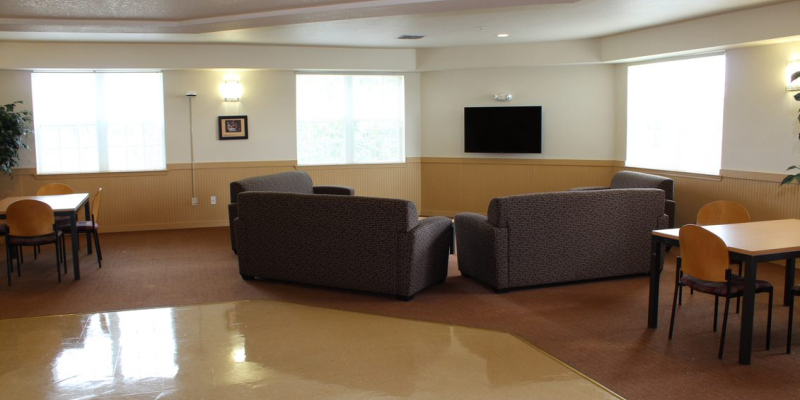 Hatter Hall
Built-in 2006 and located next to Nemec Hall, across from Gordis Hall and behind Public Safety, Hatter Hall consists of two-person suites with individual-occupancy bedrooms. Bathrooms are shared by two students within each suite. Hatter Hall is ADA-accessible with an elevator.
Hatter Hall, 315 E Michigan Ave, DeLand, FL 32724
Approximate Occupancy: 126
Amenities and Features
Room Amenities
Layout: Coming Soon
Room Rate Type Available: Shared Suite/Private
Private bath
Rooms come with self-loftable XL twin bed, dresser, desk, and desk chair
Built-in closet

The closet does not have a door but a curtain with hooks can be hung

Utilities included: electricity, HVAC, water, sewer, trash, recycling, Wi-Fi/internet, and Ethernet
General Amenities
All Gender Restrooms on each floor
Community spaces with couches and television on all three floors
Full community kitchen with refrigerator, microwave, cabinet storage and stove
Third-floor conference room
Drink and snack vending machines
Laundry room facilities on each floor
Quiet study space on the second and third floors
Parking Location: East Zone, 38, 45
Special Options
Staff
Other Details
Wheelchair-accessible rooms
Open for Winter Break Housing: No
Elevator: Yes
Who Can Live Here?
Hatter Hall is an option for upper-division students. This community is open to any gender and mixed-gender rooms are available upon request.
Meet the Resident Assistants of Hatter Hall.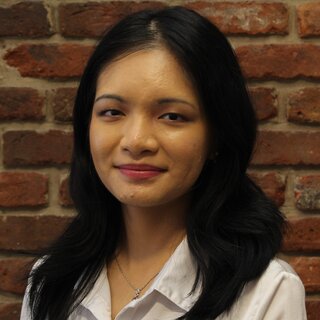 "I like living in Hatter Hall because of the privacy I get. The hall provides a peaceful environment for studying and relaxation."
Saw Pyae Hsu Zaw, Senior
Hatter Hall FAQ
Our resident housing system including applications, room, roommate info, and much more.
Login
We are here to assist with any questions, maintenance requests and roommate issues.
Help