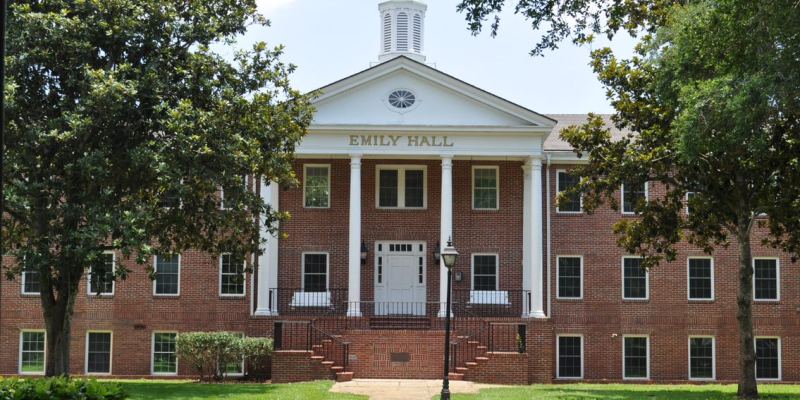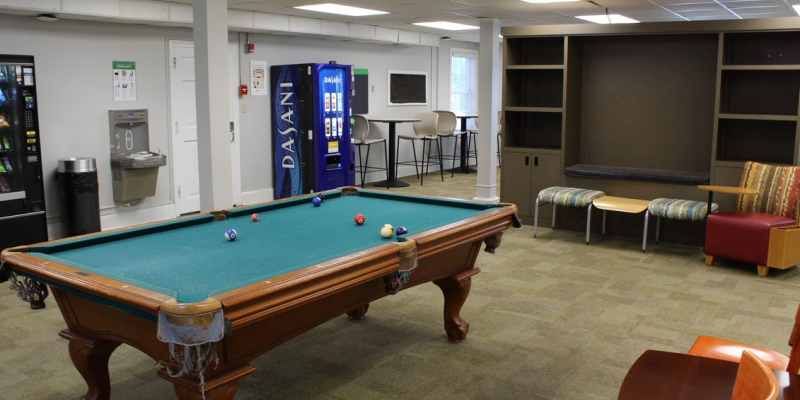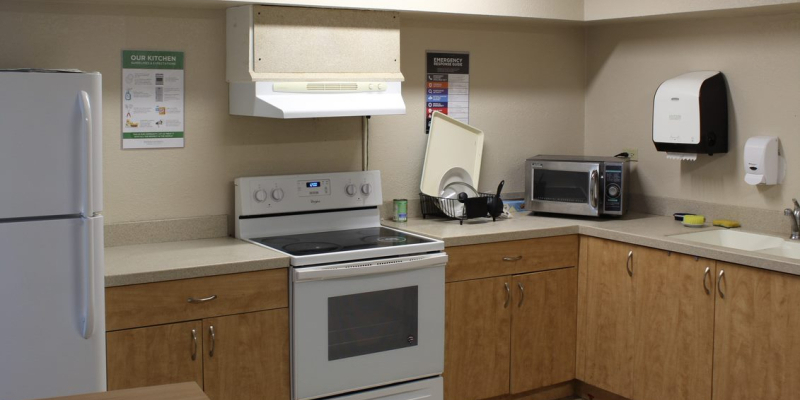 Emily Hall
Built in 1955, Emily Hall is named after Emily Edmunds, the wife of Stetson's fourth president, J. Ollie Edmunds. Emily Hall houses residents in shared-occupancy rooms with suite-style bathrooms. Emily Hall has resident assistants on every floor that help students by providing opportunities to develop deep and meaningful relationships not just with their roommates, but with members of the entire building. Located on the third floor main is the 24-hour quiet community. Residents who live in this community have a need for an environment that is created to focus on serious academic study, light sleepers, or those with non-traditional sleep schedules. Selected individuals will be responsible to agree to the 24-Hour Quiet Agreement. Emily is located across the parking lot from Chaudoin Hall and directly across the street from University Hall.
Emily Hall, 619 N Woodland Blvd, DeLand, FL, 32720
Approximate Capacity: 226
Amenities and Features
Room Amenities
Layout: Coming Soon
Room Rate Type Available: Shared Suite, Individual Suite
Suite-style bathrooms
Rooms come with self-loftable XL twin bed, dresser, desk, and desk chair
Built-in closet/bureau

The closet does not have a door but, a curtain rod with hooks can be hung

Utilities included: electricity, HVAC, water, sewer, trash, recycling, Wi-Fi/internet, and Ethernet
General Amenities
Large second-floor community space with couches, study tables, and television
First-floor full community kitchen with refrigerator, microwave, cabinet storage, and stove
Numerous common study rooms and quiet study spaces on each floor
Centralized first-floor laundry room facilities
Drink and snack vending machines
Outdoor seating and grill
Parking Location: West Zone, 07, 11
Special Options
24-Hour Quiet Community Housing
Gender-inclusive housing
Staff
Other Details
Wheelchair-accessible rooms
Open for Winter Break Housing: No
Elevator: No
Who Can Live Here?
Emily Hall is a residence hall for upper-division, transfer, and exchange students. This community is open to any gender and mixed-gender rooms are available upon request.
Meet the Resident Assistants of Emily Hall.
"In Emily, we work collaboratively on our schedules, whether that is hours of study, cleaning, showering, or fun. Living in Emily Hall makes me feel secure and safe within a community space."
Tiara Taylor, Graduate Student
Emily Hall FAQ
Our resident housing system including applications, room, roommate info, and much more.
Login
We are here to assist with any questions, maintenance requests and roommate issues.
Help