Residency Schedules and Resources
Upcoming Residency
January 1-11, 2022 | Atlantic Center for the Arts, New Smyrna Beach, Florida
We are excited to re-convene at the Atlantic Center for the Arts and are currently planning an in-person residency for January 2022. However, Stetson University's COVID policy will dictate our course of action. The residency may shift to a hybrid or fully virtual medium if certain safety protocols become necessary. The MFA program is monitoring the situation and will continue to update participants as more information is available.
Most Recent Residency
June 4-14, 2021 | constelações : constelaciones : constellations
Full Residency Schedule // Engagement List
Featured Guests and Panelists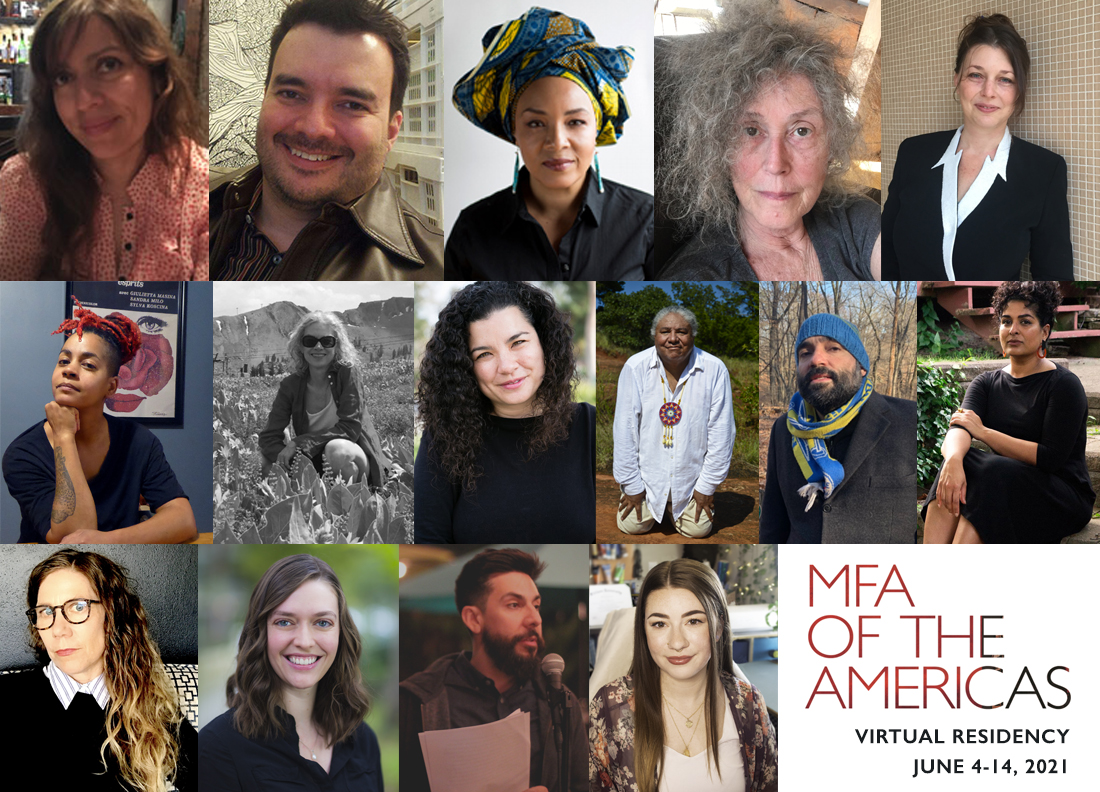 Sarah Shun-lien Bynum is the author of two novels—Ms. Hempel Chronicles, a finalist for the PEN/Faulkner Award, and Madeleine Is Sleeping, a finalist for the National Book Award and winner of the Janet Heidinger Kafka Prize—and a story collection, Likes. Her fiction has appeared in many magazines and anthologies, including The New Yorker, Ploughshares, Tin House, and TheBest American Short Stories. The recipient of an O. Henry Award, a Whiting Award, and an NEA Fellowship, she was named one of "20 Under 40" fiction writers by The New Yorker. She lives in Los Angeles.
The artworks of HOCK E AYE VI EDGAR HEAP OF BIRDS include multi-disciplinary forms of public art messages, large-scale drawings, Neuf Series acrylic paintings, prints, works in glass and monumental porcelain enamel on steel outdoor sculpture. He was recently named a USA Ford Fellow in 2112 and Distinguished Alumni, the University of Kansas in 2014.
Heap of Birds has exhibited his works at The Museum of Modern Art, Whitney Museum of American Art, Metropolitan Museum of Art, New York, Cheyenne and Arapaho Nations Reservation, Oklahoma, The National Gallery of Canada, Ottawa, Museum of Contemporary Art, Sydney, Australia, Documenta, Kassal, Germany, Orchard Gallery, Derry, Northern Ireland, University Art Museum, Berkeley, California, Association for Visual Arts Museum, Cape Town, South Africa, Site Santa Fe, Santa Fe, New Mexico, Hong Kong Art Center, China, Bandung Institute of Technology, Bandung, Indonesia, Grand Palais, Paris, France and the Venice Biennale, Italy.
Brenda Hillman is the author of ten collections of poetry: White Dress, Fortress, Death Tractates, Bright Existence, Loose Sugar, Cascadia, Pieces of Air in the Epic, Practical Water, for which she won the LA Times Book Award for Poetry, Seasonal Works with Letters on Fire, which received the 2014 Griffin Poetry Prize and the Northern California Book Award for Poetry; and her most recent Extra Hidden Life, Among the Days. In 2016 she was named Academy of American Poets Chancellor. Among other awards Hillman has received are the 2012 Academy of American Poets Fellowship, the 2005 William Carlos Williams Prize for poetry, and Fellowships from the National Endowment for the Arts and the Guggenheim Foundation.
Aisha Sabatini Sloan is an essayist and multi-media artist. She is the author of two essay collections, The Fluency of Light: Coming of Age in a Theater of Black and White and Dreaming of Ramadi in Detroit. The latter was nominated for an Iowa Essay Prize, and won the 1913 Press Open Prose book contest as well as the CLMP Firecracker award for nonfiction.Her book-length essay, Borealis, is forthcoming from Coffee House Press in 2021, as is Captioning the Archives, a conversation in image and text co-authored with her father, published by McSweeney's Publications. Her essays have been widely anthologized, and appear in publications such as The Offing, Guernica, The Paris Review, and Obsidian. She is the Helen Zell Visiting Professor of Creative Nonfiction at the University of Michigan Writers' Program.
Divya Victor is the author of CURB (Nightboat Books); KITH, a book of verse, prose memoir, lyric essay and visual objects (Fence Books/ Book*hug); Scheingleichheit: Drei Essays (Merve Verlag); NATURAL SUBJECTS (Trembling Pillow, Winner of the Bob Kaufman Award), UNSUB (Insert Blanc), THINGS TO DO WITH YOUR MOUTH (Les Figues). Her work has been collected in numerous venues, including BOMB, the New Museum's The Animated Reader, Crux: Journal of Conceptual Writing, The Best American Experimental Writing, POETRY, and boundary2.


Aaron Cohick (he/him) is a printer/artist/publisher based in Colorado Springs, CO. His work focuses on the intersection of books, print, animation, and experimental text/image//making. He is the founder and proprietor of the NewLights Press, and is also the Printer of the Press at Colorado College.
Previous Residencies
January 1-11, 2021 | cerca y lejos, perto e longe, near & far
Full Residency Schedule // Engagement List
Featured Guests and Panelists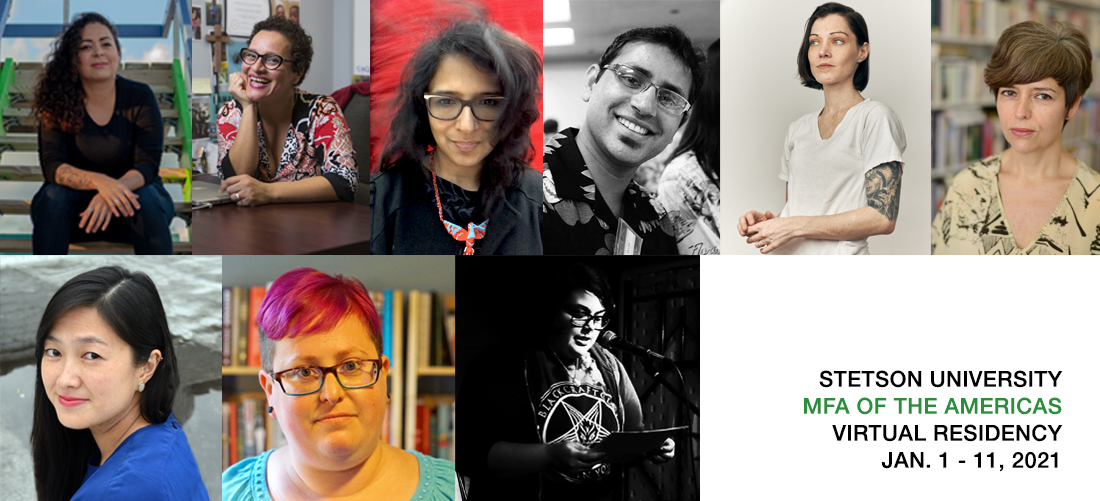 Vidhu Aggarwal's poetry and multimedia practices engage with world-building, video, and graphic media, drawing mythic schemas from popular culture, science, and ancient texts. Her poetry book, The Trouble with Humpadori (2016), imagines a cosmic mythological space for marginalized transnational subjects. Avatara, a chapbook from Portable @Yo-Yo Labs Press, is situated in a post-apocalyptic gaming world where A.I.s play at being gods. She has published in the Boston Review, Black Warrior Review, Aster(ix) Journal, Poemelon, and Leonardo, among other journals. She is currently engaged in a "cloud poetics," as a way of thinking about personal, collective, and digital archives as a collaborative process with comic artists, dancers, and video artists. Her next poetry book, Daughter Isotope, will be coming out with Operating System in 2021. A Djerassi resident and Kundiman fellow, she teaches at Rollins College. You can find her at vidhu-aggarwal.squarespace.com.

Mónica de la Torre works with and between languages. Her latest book, The Happy End/All Welcome, was published by Ugly Duckling Presse, which also put out her translation of Defense of the Idol by Chilean modernist Omar Cáceres in 2018. Born and raised in Mexico City, she is a contributing editor to BOMB Magazine. Recent writing appears in Artforum, A Public Space, and The Literary Review. A new book of poems and translations, Repetition Nineteen, is forthcoming from Nightboat in 2020. She has taught at Columbia and Brown University and now teaches poetry at Brooklyn College.

Jaquira Díaz was born in Puerto Rico and raised in Miami. She is the author of Ordinary Girls: A Memoir (Algonquin Books, 2019), one of the most anticipated books of Fall 2019. O: The Oprah Magazine said, "[Ordinary Girls] belongs on your must-read lists. Díaz is a masterful writer." Ordinary Girls was a Summer/Fall 2019 Indies Introduce Selection, a Fall 2019 Barnes & Noble Discover Great New Writers Selection, a November 2019 Indie Next Pick, and a Library Reads October pick. Her second book, I Am Deliberate: A Novel, is forthcoming from Algonquin Books. Her work has been published in Rolling Stone, The Guardian, The Fader, T: The New York Times Style Magazine, and The Best American Essays 2016, among other publications. She is the recipient of two Pushcart Prizes, an Elizabeth George Foundation grant, a Florida Individual Artist Fellowship, an Individual Excellence Award from the Ohio Arts Council, an NEA Fellowship to the Hambidge Center for the Arts, and fellowships from the MacDowell Colony, the Kenyon Review, the Wisconsin Institute for Creative Writing, the Sewanee Writers' Conference, the Tin House Summer Writers' Workshop, the Virginia Center for the Creative Arts, the Ragdale Foundation, and the Bread Loaf Writers' Conference. In an interview with the Los Angeles Review of Books, Díaz was asked about the memoir's structure: "A couple of readers have told me that Ordinary Girls seems to move in a circular or cyclical motion. I kept returning to certain themes, certain events, certain people and places. I gave up the idea of writing a memoir that was strictly chronological because that felt forced; instead, I let things emerge organically. Sometimes I flashed back, sometimes I flashed forward, sometimes I changed tense or point of view. I was driven more by a need to make sense of things, to interrogate memories that had stuck with me through the years." A former Visiting Assistant Professor at the University of Wisconsin-Madison's MFA Program in Creative Writing, and Consulting Editor at the Kenyon Review, she splits her time between Montréal and Miami Beach, with her partner, the writer Lars Horn.

Sarah Gerard is the author of True Love: A Novel, a Glamour Best Book of 2020 and Entertainment Weekly 30 Hottest Books of the Summer selection. It was also called the 25 Books You'll Want To Read This Summer, by Refinery29. She is also the author of the essay collection Sunshine State, which was long-listed for the PEN/Diamonstein-Spielvogel Award for the Art of the Essay, and the novel Binary Star, which was a finalist for the Los Angeles Times Art Seidenbaum Award for First Fiction. Her short stories, essays, interviews, and criticism have appeared in the New York Times, T Magazine, Granta, The Baffler, Vice, and the anthologies Tampa Noir, We Can't Help it if We're From Florida, and One Small Blow Against Encroaching Totalitarianism. She lives in New York City with her true love, the writer Patty Yumi Cottrell. Find her at Sarah-Gerard.com.

Usman T. Malik is a Pakistani writer and doctor who divides his life between Orlando and Lahore. His fiction has been reprinted in several year's best anthologies including the Best American Science Fiction & Fantasy series and has been nominated for the World Fantasy Award, the Million Writers Award, and the Nebula. He has won the Bram Stoker and the British Fantasy awards. Usman's debut collection, Midnight Doorways: Fables from Pakistan, has garnered praise from writers such as Brian Evenson, Aamer Hussein, and Joe Hill, and will be out in early 2021. You can find him on Twitter @usmantm.

Born in Bronx, New York, 1973, Wanda Raimundi-Ortiz is a nationally and internationally recognized, award-winning interdisciplinary visual and performance artist. Her most recent works, Wig Variants, debuted at the A&H Museum in Maitland, Florida. Her project, Exodus|Pilgrimage debuted in 2019 at the Dr. Phillips Performing Arts Center in Orlando. In 2017 Pieta debuted at the Knowles Memorial Chapel at Rollins College and was presented as part of the Smithsonian National Portrait Gallery's IDENTIFY: Performance as Portraiture series. Raimundi-Ortiz is a 2020 Anonymous Was A Woman nominee. She was awarded a UCF 2018 Woman of Distinction Award, UCF LIFE Award, 2018 Research Incentive Award, 2016 Franklin Furnace Award, nominated for the 2016 United States Artist Fellowship, and named one of 2016 Woman Making History honoree by UCF's Center for Success of Women Faculty. She was a 2016 Smithsonian National Portrait Gallery's Outwin Boochever Portrait Competition semifinalist, top ten finalist for the statewide 2015 Orlando Museum of Art Florida Prize in Contemporary Art, FA 2008 Rutgers University Mason Gross School of Art Ralph Bunche Fellow, AAS 1998 Fashion Institute of Technology, and State University of New York, Skowhegan School of Painting and Sculpture alum, 2002. Selected exhibitions include Project 35: Last Call, Garage Museum, Moscow, Russia, The Florida Prize in Contemporary Art, Orlando, FL 2015, Manifesta 8, Murcia, Spain 2010, American Chambers, Gyeongnam Art Museum, Changwong City, South Korea, Performa 05 biennial, Artist Space, NY; The S Files 05 and Artist in the Marketplace 25, Bronx Museum of the Arts; Mercury/Mercurio, Longwood Art Gallery @ Hostos; The L Factor, Exit Art, New York. Collections include The Orlando Museum of Art, FL, El Museo del Barrio, NY, Jersey City Museum of Art, NJ, and private collections. She is an associate professor of Studio Art at the University of Central Florida.

Nicole Oquendo is a writer and visual artist that combines these elements, along with magical practice, to craft multimodal nonfiction, poetry, and fiction, as well as translations of these forms. Their work can be found in numerous literary journals, two full-length collections, and six chapbooks, including their most recent works: The Antichrist and I and we, animals. They are also an Assistant Editor for Sundress Publications, and their most recently curated anthology, Manticore: Hybrid Writing from Hybrid Identities, is available for free on the Sundress Publications website.

Marisa Siegel lives, writes, and edits near NYC. She holds an MFA in Poetry from Mills College in Oakland, CA. Her essay "Inherited Anger" appears in the anthology Burn It Down (Seal Press, 2019) and her debut poetry chapbook, Fixed Stars, is forthcoming from Burrow Press in 2022. She is editor-in-chief and owner of The Rumpus. Follow her on Twitter @marisasaystweet.

Mimi Wong is Editor-in-Chief of the literary magazine The Offing. Her writing on art, culture, and literature have appeared in The Believer, Catapult, Electric Literature, Hyperallergic, Literary Hub, and Refinery29. Her fiction has been published in Crab Orchard Review, Day One, and Wildness. She is an alumna of the Tin House Summer Workshop, VONA (Voices of Our Nations Arts Foundation), and Anaphora Writing Residency for Writers of Color. She has received support from the Banff Centre for Arts and Creativity, and was awarded an Arts Writers Grant by Creative Capital and the Andy Warhol Foundation. She lives in Brooklyn, NY.
January 1-11, 2020 | Atlantic Center for the Arts, New Smyrna Beach, Florida
Featured Guest Artists and Writers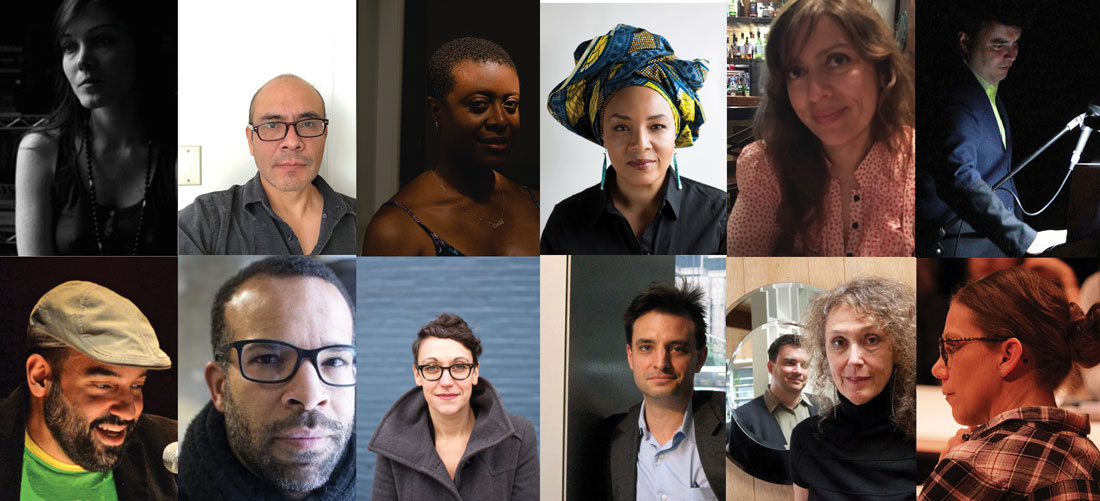 Krista Franklin is a writer and visual artist, the author Too Much Midnight (Haymarket Books, 2020), the artist book Under the Knife (Candor Arts, 2018), and the chapbook Study of Love & Black Body (Willow Books, 2012). She is a frequent contributor to the projects of fellow artists, and her visual art has exhibited at Poetry Foundation, Konsthall C, Rootwork Gallery, Museum of Contemporary Photography, Studio Museum in Harlem, Chicago Cultural Center, National Museum of Mexican Art, and the set of 20th Century Fox's Empire. She teaches writing at the School of the Art Institute of Chicago.
Pablo Helguera (Mexico City, 1971) is a New York-based artist working with installation, sculpture, photography, drawing, socially engaged art and performance. Helguera's work focuses in a variety of topics ranging from history, pedagogy, sociolinguistics, ethnography, memory and the absurd, in formats that are widely varied including the lecture, museum display strategies, musical performances and written fiction. His work as an educator has usually intersected his interest as an artist. This intersection is best exemplified in his project, "The School of Panamerican Unrest", a nomadic think-tank that physically crossed the continent by car from Anchorage, Alaska to Tierra del Fuego, making 40 stops in between. Covering almost 20,000 miles, it is considered one of the most extensive public art projects on record as well as a pioneering work for the new generation of artworks regarded under the area of socially engaged art. Helguera has worked since 1991 in a variety of modern and contemporary art museums, most recently as head of public programs at the Education department of the Guggenheim Museum in New York (1998-2005). Since 2007, he is Director of Adult and Academic Programs at the Museum of Modern Art, New York. He has organized close to 1000 public events in conjunction with nearly 100 exhibitions. He is author of several books including Education for Socially Engaged Art (2011), The Parable Conference (2014) and An Atlas of Commonplaces (2015).
Stefania Heim is a poet, scholar, translator, editor, and educator. She is author of the poetry collections HOUR BOOK, chosen by Jennifer Moxley as winner of the Sawtooth Prize and published in 2019 by Ahsahta Books and A Table That Goes On for Miles (Switchback Books, 2014). Geometry of Shadows, her book of translations of metaphysical artist Giorgio de Chirico's Italian poems, was published in October 2019 by A Public Space Books. Stefania is the recipient of a 2019 Translation Fellowship from the National Endowment for the Arts for her work on Giorgio de Chirico. Stefania's writing has appeared or is forthcoming in A Public Space, Aufgabe, Hambone, Harvard Review, Jacket2, The Literary Review, The Paris Review, Metaphysical Art and other venues. She is a former poetry editor at Boston Review, a founding editor of CIRCUMFERENCE: Poetry in Translation, and an Editor at Large with the CUNY Lost & Found Documents Initiative. She is currently an Assistant Professor of English at Western Washington University in Bellingham WA.
Yuri Herrera (Actopan, Hidalgo, México, 1970). Received his BA in Political Science at UNAM, MFA in Creative Writing at the University of Texas at El Paso, and PhD at the University of California at Berkeley. His first novel Trabajos del reino won the Premio Binacional de Novela Joven 2003 and received the "Otras voces, otros ámbitos" prize for the best novel published in Spain in 2008; his second novel, Señales que precederán al fin del mundo was finalist of the Rómulo Gallegos Prize. His third novel is La transmigración de los cuerpos; the three novels have been translated into multiple languages and published in English by the British publisher And Other Stories. He has also published two books for children in Mexico: ¡Éste es mi nahual ! and Los ojos de Lía. In 2016 he shared with translator Lisa Dillman the Best translated Book Award for the translation of Signs Preceding the End of the World. In 2016 Rice University and Literal Publishing published Talud, a collection of his short stories. Also in 2016 he received the Anna Seghers Prize at the Academy of Arts of Berlin, for the body of his work. His latest books are the historical narrative El incendio de la mina El Bordo and the sci-fi short stories collection Diez planetas (Fall of 2019). He has taught literary theory, creative writing and Latin American literature at the Universidad Iberoamericana, in Mexico; and at the University of North Carolina-Charlotte, before coming to Tulane University, where he is an associate professor.
Douglas Kearney is a poet, performer, and librettist who has published six books that bridge thematic concerns such as politics, African-American culture, masks, the Trickster figure, and contemporary music. Kearney's most recent work, Buck Studies, was awarded the CLMP Firecracker Award for Poetry, the Theodore Roethke Memorial Poetry Award, and the silver medal for the California Book Award in Poetry. Kearney's collection of writing on poetics and performativity, Mess and Mess and, was a Small Press Distribution Handpicked Selection; and Patter examines miscarriage, infertility, and parenthood. He has received a Whiting Writer's Award, was named a Notable New American Poet by the Poetry Society of America and has been awarded fellowships from Cave Canem and The Rauschenberg Foundation. His work has appeared in Poetry, Iowa Review, Boston Review, and Indiana Review, and anthologies, including Resisting Arrest: Poems to Stretch the Sky, Best American Poetry, Best American Experimental Writing, and What I Say: Innovative Poetry by Black Poets in America. Raised in Altadena, CA, he lives with his family a little west of Minneapolis, MN and teaches creative writing at the University of Minnesota–Twin Cities.
---
June 7-17, 2019 | Buenos Aires, Argentina
Featured Guest Artists and Writers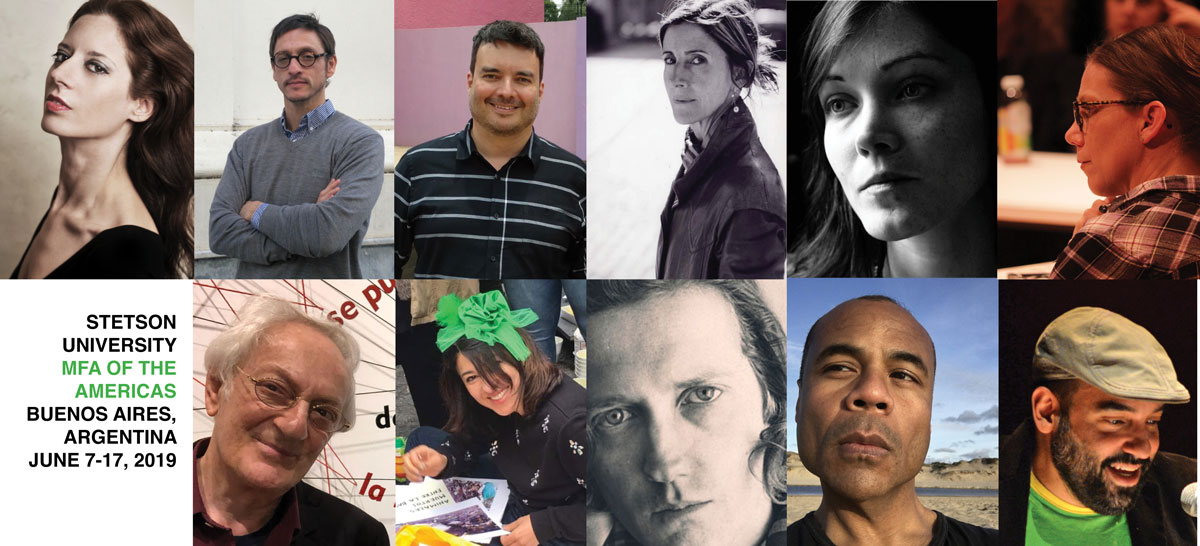 Cecilia Palmeiro is an activist, writer and a scholar. She received her MA and PhD from Princeton University -Department of Spanish and Portuguese (2009) and a repatriation postdoctoral degree from CONICET- University of Buenos Aires (2012). She is a professor of contemporary Latin American Cultural Studies and Gender Theory at New York University in Buenos Aires and at National University of Tres de Febrero (UNTREF). She has published the research books Desbunde y felicidad. De la cartonera a Perlongher (2011), Néstor Perlongher. Correspondencia (2016) and the novel Cat Power. La toma de la Tierra (2017). She is currently working on the Brazilian edition of Desbunde e felicidad. Da Cartonera a Perlongher (Rio de Janeiro, EDUERJ). Together with Fernanda Laguna, she is the curator of the live archive, exhibition and book High on the Tide: Diary of a Feminist Revolution. She is a member of the Ni Una Menos collective.

Fernanda Laguna (Buenos Aires, 1972) is a visual artist, writer and curator. From 1999 to 2007, she directed Galería Belleza y Felicidad, a gallery and independent publishing house which has published over 120 titles of poetry and prose. In 2003 she opened a branch of the Byf Gallery in the neighborhood of Fiorito (province of Buenos Aires), which continues to this day. She was a founding member of the Liliana Maresca Secondary Project (visual arts secondary school in School 349 in Fiorito), an organizer of Periférica (independent art fair at Centre Cultural Borges), and co-founder (with Javier Barilaro and Washington Cucurto) of the publisher Eloísa Cartonera and the space which hosted it: There are no knives without roses. From 2010-2013, she led, along with a group of artists, Tu Rito: a space dedicated to poetry and performance; from 2013 to 2016, the Agatha Costure art space and, since 2017, the Polirubro El Universo space. Founder (with Byf Fiorito) of the Latin American Short Film Festival for Peripheral Neighborhoods Soñar Soñar. She is part of the collective Ni una menos and, together with Cecilia Palmeiro, develops Mareadas en la tide: art project and feminism. As a writer, she published dozens of books in photocopies and, by Editorial Mansalva: I would like you to like me (2006), Give me a ball (2009), Control or no control (2012), Dreams and nightmares (2016) and Coloring (2017). For other publishers: The princess of my dreams (2018, Editorial Ivan Rosado), The great projects (2018, editorial Page 12). Her translated works include Beauty and happiness (poems translated into English by the Sand Papers Press, United States).
María Negroni (Argentina) has published several books of poetry: Islandia, El viaje de la noche, Arte y Fuga, Cantar la nada, La Boca del Infierno, Interludio en Berlin, Exilium and Archivo Dickinson, among others; essays: Ciudad Gótica, Museo Negro, El testigo lúcido, Galería Fantástica, Pequeño Mundo Ilustrado and El arte del error, and two novels El sueño de Ursula and La Anunciación. Islandia, Night Journey, Andanza (The Tango Lyrics), Mouth of Hell and The Annunciation have appeared in English by Station Hill Press (2000), Princeton University Press (2002), Quattro Books (2013) and Action Books (2013 and 2019) respectively. Her work has also been translated into Swedish, Portuguese, Italian and French. She received a Guggenheim fellowship for poetry in 1994, a Rockefeller Foundation fellowship in 1998, the Fundación Octavio Paz fellowship for poetry 2001 and The New York Foundation for the Arts fellowship in 2005. She also received a National Book Award for her collection of poems El viaje de la noche, a PEN Award for Islandia as best book of poetry in translation (New York 2001) and the Siglo XXI International Prize in Nonfiction for her book Galería Fantástica. She taught at Sarah Lawrence College from 1999 to 2014, and is now directing the first Creative Writing Program to exist in Argentina at Universidad Nacional de Tres de Febrero.
Eduardo Costa is a pivotal figure in conceptual art to which he joined the international scene after 1966, first in Buenos Aires, then in New York and Rio de Janeiro. He was born in Buenos Aires in 1940. He graduated in Literature at the University of Buenos Aires in 1965, where he also took courses in History of Art. Key professors were Jorge Luis Borges and Ana María Berrenechea. Already installed in NY in the late 60's, he joined the local scene and worked in collaboration with Vito Acconci, John Perreault, Scott Burton, Marjorie Strider and Hannah Weiner, among others. He also participated in events with Claes Oldenburg, Andy Warhol, James Rosenquist, Alex Katz and Dan Graham. Costa has been considered an inventor of genres because he launched, sometimes in collaboration, Mass Mediatic Art, Oral Literature (oral literature), Useful Art, Sound Works (Works based on sound), Theater Works, Street Works and Volumetric Paintings, among others. His work appears in the collections of MoMA (New York), Metropolitan Museum (NY), Guggenheim (NY), Reina Sofia (Madrid), Museum of Modern Art of Rio de Janeiro, MALBA (Buenos Aires), MAMBA (BA), Blanton Museum (Austin), and others.

Marcelo Dansey is a journalist specializing in Visual Arts. Since December 2015 he has also been the Visual Arts Coordinator for ​​the Ministry of Culture and Creativity, and from 2010 to 2015 he served as advisor to the Cultural Commission Legislature for the City of Buenos Aires. He has also developed projects for the Institutes of Culture in the provinces of Chaco and Corrientes. As a journalist he wrote more than 200 articles for Clarín newspaper and Ñ Magazine. He has been a review writer for the ArtForum.com site since 2015. From 2010 to 2014, he was co-editor of the magazine Sauna, where he wrote critical texts about contemporary Argentinian art. He was born in 1973 in Resistencia, Chaco. Father of two, he currently lives and works in Buenos Aires.
Leandro Katz is a visual artist, a writer and a filmmaker, mainly known for his films and his photographic installations. An American/Argentine artist, he has lived in New York from 1965 until 2006, where he conducted creative and academic activities. He currently shuttles between Buenos Aires and Los Angeles. His works include long-term projects that deal with Latin American subjects, and incorporate historical research, anthropology, and visual arts. He has published eighteen books and artists' books, and has produced eighteen narrative and non-narrative films.
---
January 1-11, 2019 | Atlantic Center for the Arts, New Smyrna Beach, Florida
January 2019 residency schedule
Featured Guest Artists & Writers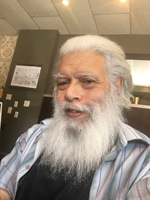 Samuel R. Delany is an acclaimed novelist and critic who taught English and creative writing at Temple University. After winning four Nebula Awards and two Hugo Awards, he was inducted into the Science Fiction Hall of Fame in 2002. In 2013, Delany was named the 31st Damon Knight Memorial Foundation Grand Master by the Science Fiction and Fantasy Writers of America.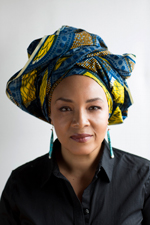 A writer, vocalist and sound artist, LaTasha N. Nevada Diggs is the author of TwERK (Belladonna, 2013). Her interdisciplinary work has been featured at the Brooklyn Museum, the Poesiefestival in Berlin, Museum of Modern Art, the QOW conference in Slovakia, the International Poetry Festival in Bucharest, the Whitney Museum of American Art, the Walker Art Center, the 56th Venice Biennale, Beijing and more recently, Leeuwarden. As a curator and director, she has staged events at BAM Café, Lincoln Center Out of Doors, The David Rubenstein Atrium, The Highline, Poets House and El Museo del Barrio. LaTasha is the recipient of numerous awards; of them include New York Foundation for the Arts, Barbara Deming Memorial Grant, the National Endowment for the Arts, LMCC Workspace AIR, the Jerome Foundation Travel and Study Grant, the Japan-US Friendship Commission, Creative Capital and the Whiting Foundation Literary Award. She lives in Harlem.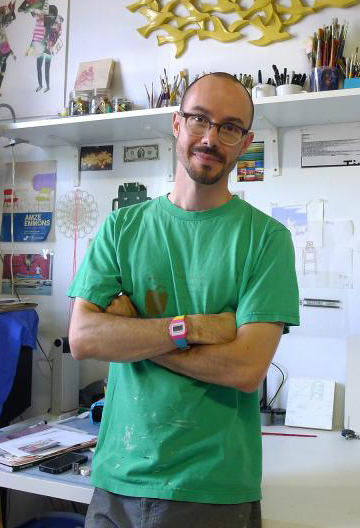 Amze Emmons is a Philadelphia-based, multi-disciplinary artist with a background in drawing and printmaking. His images evoke a sense of magical/minimal realism inspired by architectural illustration, comic books, cartoon language, information graphics, news footage, consumer packaging, and instruction manuals. Emmons received a BFA from Ohio Wesleyan University and a MA and MFA from the University of Iowa. He has held solo exhibitions in, Boston, Chicago, Philadelphia, and San Francisco, among other locations. His work has been included in group exhibitions in innovative commercial galleries, artist-run spaces, and museums. Emmons has received numerous awards including a Fellowship in the Arts from the Independence Foundation; an Individual Creative Artist Fellowship from the Pennsylvania Arts Council; and a Fellowship at the MacDowell Colony. His work has received critical attention in Art in Print magazine, The Philadelphia Inquirer, Itsnicethat.com, Coolhunting.com, New American Paintings, as well as many other publications. He is currently an Associate Professor at Tyler School of Art at Temple University in Philadelphia. Emmons is also a co-founder of the popular art group, Printeresting.org.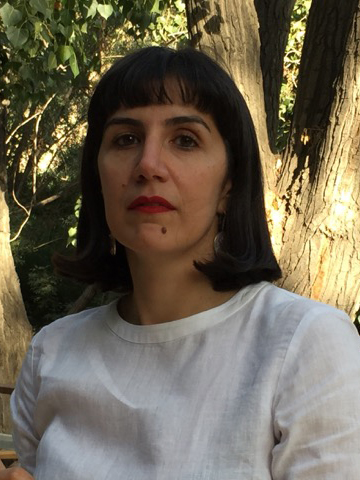 Poupeh
Missaghi
is a writer, educator, English < > Persian translator, and Iran's editor-at-large for
Asymptote
. She holds a PhD in Creative Writing from the University of Denver, an MA in Creative Writing from Johns Hopkins University, and an MA in Translation Studies. Her writings (fiction and nonfiction) and translations have appeared in numerous journals, and she has several books of translation (from English into Persian) published in Iran. Her first book
house one, a trans(re)lation
is upcoming from Coffee House Press in the Fall of 2019. She currently teaches as a visiting assistant professor at the Creative Writing Program of Pratt Institute, Brooklyn.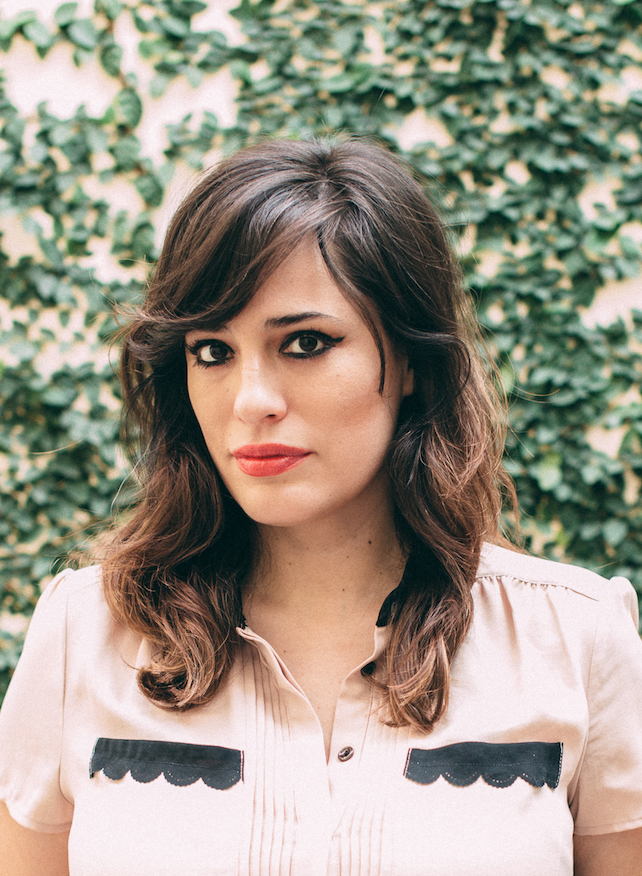 Pola Olaxariac is a fiction writer and essayist. Her novels, Savage Theories and Dark Constellations, have been translated into seven languages. Her writing has appeared in n+1, the White Review, the New York Times, and Granta, which named her one of its Best Young Spanish Language Novelists. She wrote the libretto for the opera Hercules in Mato Grosso, which debuted at Buenos Aires's Teatro Colón and had its North American premiere at New York City's Dixon Place. She lives in San Francisco.
Sergio Vega attended the Whitney Museum of American Art Independent Study program and received an MFA in sculpture from Yale University in 1996. Vega's work involves a range of media, including text, photographs, videos, sculpture, objects, dioramas, scale models and installations. His critical revision of the colonial baroque, romanticist and modernist periods discloses how these representations enacted Edenic fantasies about the New World and supported the colonialist conception of the Americas. His work has been exhibited in art galleries and museum in over thirty countries, and reviewed in Art in America, Flash Art, Artforum, Frieze, Camera Austria, Art Nexus, Bomb, The New York Times and more. He has participated in the Venice, Lyon, Gwangju, Yokohama, Johannesburg, Sharjah and Moscow Biennials. He has been full-time faculty at the University of Florida since 1999 and currently teaches in the photography and sculpture departments.
---
June 8-18, 2018 | Rio de Janeiro, Brazil
January 1-11, 2018 | Atlantic Center for the Arts, New Smyrna Beach, Florida