Residency Schedules and Resources
Upcoming Residency
June 7-17, 2019 | Buenos Aires, Argentina
Featured Guest Artists and Writers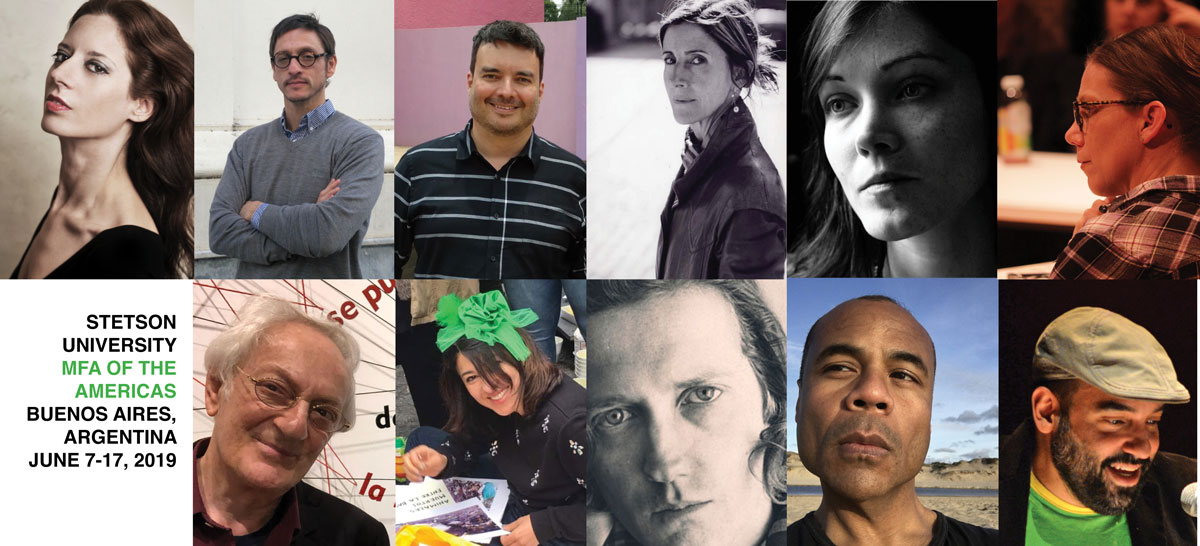 Cecilia Palmeiro is an activist, a writer, and a scholar. She received her MA and PhD from Princeton University -Department of Spanish and Portuguese (2009) and a repatriation postdoctoral degree from CONICET- University of Buenos Aires (2012). She is a professor of contemporary Latin American Cultural Studies and Gender Theory at New York University in Buenos Aires and at National University of Tres de Febrero (UNTREF). She has published the research books Desbunde y felicidad. De la cartonera a Perlongher (2011), Néstor Perlongher. Correspondencia (2016) and the novel Cat Power. La toma de la Tierra (2017). She is currently working on the Brazilian edition of Desbunde e felicidad. Da Cartonera a Perlongher (Rio de Janeiro, EDUERJ). Together with Fernanda Laguna, she is the curator of the live-archive, exhibition and book High on the Tide: Diary of a Feminist Revolution. She is a member of the Ni Una Menos collective.

Fernanda Laguna (Buenos Aires, 1972) is a visual artist, writer and curator. From 1999 to 2007, she directed Galería Belleza y Felicidad, a gallery and independent publishing house which has published over 120 titles of poetry and prose. In 2003 she opened a branch of the Byf Gallery in the neighborhood of Fiorito (province of Buenos Aires), which continues to this day. She was a founding member of the Liliana Maresca Secondary Project (visual arts secondary school in School 349 in Fiorito), an organizer of Periférica (independent art fair at Centre Cultural Borges), and co-founder (with Javier Barilaro and Washington Cucurto) of the publisher Eloísa Cartonera and the space which hosted it: There are no knives without roses. From 2010-2013, she led, along with a group of artists, Tu Rito: a space dedicated to poetry and performance; from 2013 to 2016, the Agatha Costure art space and, since 2017, the Polirubro El Universo space. Founder (with Byf Fiorito) of the Latin American Short Film Festival for Peripheral Neighborhoods Soñar Soñar. She is part of the collective Ni una menos and, together with Cecilia Palmeiro, develops Mareadas en la tide: art project and feminism. As a writer, she published dozens of books in photocopies and, by Editorial Mansalva: I would like you to like me (2006), Give me a ball (2009), Control or no control (2012), Dreams and nightmares (2016) and Coloring (2017). For other publishers: The princess of my dreams (2018, Editorial Ivan Rosado), The great projects (2018, editorial Page 12). Her translated works include Beauty and happiness (poems translated into English by the Sand Papers Press, United States).
María Negroni (Argentina) has published several books of poetry: Islandia, El viaje de la noche, Arte y Fuga, Cantar la nada, La Boca del Infierno, Interludio en Berlin, Exilium and Archivo Dickinson, among others; essays: Ciudad Gótica, Museo Negro, El testigo lúcido, Galería Fantástica, Pequeño Mundo Ilustrado and El arte del error, and two novels El sueño de Ursula and La Anunciación. Islandia, Night Journey, Andanza (The Tango Lyrics), Mouth of Hell and The Annunciation have appeared in English by Station Hill Press (2000), Princeton University Press (2002), Quattro Books (2013) and Action Books (2013 and 2019) respectively. Her work has also been translated into Swedish, Portuguese, Italian and French. She received a Guggenheim fellowship for poetry in 1994, a Rockefeller Foundation fellowship in 1998, the Fundación Octavio Paz fellowship for poetry 2001 and The New York Foundation for the Arts fellowship in 2005. She also received a National Book Award for her collection of poems El viaje de la noche, a PEN Award for Islandia as best book of poetry in translation (New York 2001) and the Siglo XXI International Prize in Nonfiction for her book Galería Fantástica. She taught at Sarah Lawrence College from 1999 to 2014, and is now directing the first Creative Writing Program to exist in Argentina at Universidad Nacional de Tres de Febrero.
Eduardo Costa is a pivotal figure in conceptual art to which he joined the international scene after 1966, first in Buenos Aires, then in New York and Rio de Janeiro. He was born in Buenos Aires in 1940. He graduated in Literature at the University of Buenos Aires in 1965, where he also took courses in History of Art. Key professors were Jorge Luis Borges and Ana María Berrenechea. Already installed in NY in the late 60's, he joined the local scene and worked in collaboration with Vito Acconci, John Perreault, Scott Burton, Marjorie Strider and Hannah Weiner, among others. He also participated in events with Claes Oldenburg, Andy Warhol, James Rosenquist, Alex Katz and Dan Graham. Costa has been considered an inventor of genres because he launched, sometimes in collaboration, Mass Mediatic Art, Oral Literature (oral literature), Useful Art, Sound Works (Works based on sound), Theater Works, Street Works and Volumetric Paintings, among others. His work appears in the collections of MoMA (New York), Metropolitan Museum (NY), Guggenheim (NY), Reina Sofia (Madrid), Museum of Modern Art of Rio de Janeiro, MALBA (Buenos Aires), MAMBA (BA), Blanton Museum (Austin), and others.

Marcelo Dansey is a journalist specializing in Visual Arts. Since December 2015 he has also been the Visual Arts Coordinator for ​​the Ministry of Culture and Creativity, and from 2010 to 2015 he served as advisor to the Cultural Commission Legislature for the City of Buenos Aires. He has also developed projects for the Institutes of Culture in the provinces of Chaco and Corrientes. As a journalist he wrote more than 200 articles for Clarín newspaper and Ñ Magazine. He has been a review writer for the ArtForum.com site since 2015. From 2010 to 2014, he was co-editor of the magazine Sauna, where he wrote critical texts about contemporary Argentinian art. He was born in 1973 in Resistencia, Chaco. Father of two, he currently lives and works in Buenos Aires.
Leandro Katz is a visual artist, a writer and a filmmaker, mainly known for his films and his photographic installations. An American/Argentine artist, he has lived in New York from 1965 until 2006, where he conducted creative and academic activities. He currently shuttles between Buenos Aires and Los Angeles. His works include long-term projects that deal with Latin American subjects, and incorporate historical research, anthropology, and visual arts. He has published eighteen books and artists' books, and has produced eighteen narrative and non-narrative films.
Most Recent Residency
January 1-11, 2019 | Atlantic Center for the Arts, New Smyrna Beach, Florida
Our January 2019 residency schedule is now available.
Featured Guest Artists & Writers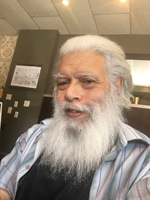 Samuel R. Delany is an acclaimed novelist and critic who taught English and creative writing at Temple University. After winning four Nebula Awards and two Hugo Awards, he was inducted into the Science Fiction Hall of Fame in 2002. In 2013, Delany was named the 31st Damon Knight Memorial Foundation Grand Master by the Science Fiction and Fantasy Writers of America.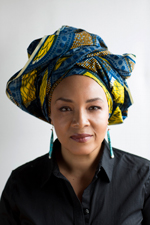 A writer, vocalist and sound artist, LaTasha N. Nevada Diggs is the author of TwERK (Belladonna, 2013). Her interdisciplinary work has been featured at the Brooklyn Museum, the Poesiefestival in Berlin, Museum of Modern Art, the QOW conference in Slovakia, the International Poetry Festival in Bucharest, the Whitney Museum of American Art, the Walker Art Center, the 56th Venice Biennale, Beijing and more recently, Leeuwarden. As a curator and director, she has staged events at BAM Café, Lincoln Center Out of Doors, The David Rubenstein Atrium, The Highline, Poets House and El Museo del Barrio. LaTasha is the recipient of numerous awards; of them include New York Foundation for the Arts, Barbara Deming Memorial Grant, the National Endowment for the Arts, LMCC Workspace AIR, the Jerome Foundation Travel and Study Grant, the Japan-US Friendship Commission, Creative Capital and the Whiting Foundation Literary Award. She lives in Harlem.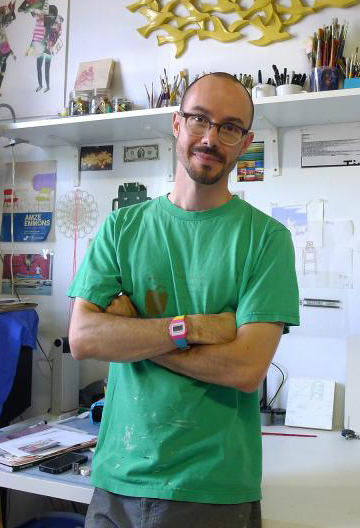 Amze Emmons is a Philadelphia-based, multi-disciplinary artist with a background in drawing and printmaking. His images evoke a sense of magical/minimal realism inspired by architectural illustration, comic books, cartoon language, information graphics, news footage, consumer packaging, and instruction manuals. Emmons received a BFA from Ohio Wesleyan University and a MA and MFA from the University of Iowa. He has held solo exhibitions in, Boston, Chicago, Philadelphia, and San Francisco, among other locations. His work has been included in group exhibitions in innovative commercial galleries, artist-run spaces, and museums. Emmons has received numerous awards including a Fellowship in the Arts from the Independence Foundation; an Individual Creative Artist Fellowship from the Pennsylvania Arts Council; and a Fellowship at the MacDowell Colony. His work has received critical attention in Art in Print magazine, The Philadelphia Inquirer, Itsnicethat.com, Coolhunting.com, New American Paintings, as well as many other publications. He is currently an Associate Professor at Tyler School of Art at Temple University in Philadelphia. Emmons is also a co-founder of the popular art group, Printeresting.org.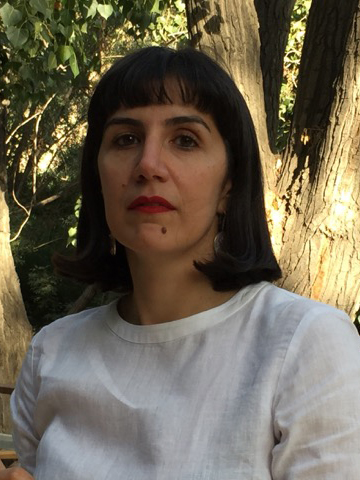 Poupeh
Missaghi
is a writer, educator, English < > Persian translator, and Iran's editor-at-large for Asymptote. She holds a Ph.D. in Creative Writing from the University of Denver, an M.A. in Creative Writing from Johns Hopkins University, and an M.A. in Translation Studies. Her writings (fiction and nonfiction) and translations have appeared in numerous journals, and she has several books of translation (from English into Persian) published in Iran. Her first book house one, a trans(re)lationis upcoming from Coffee House Press in the Fall of 2019. She currently teaches as a visiting assistant professor at the Creative Writing Program of Pratt Institute, Brooklyn.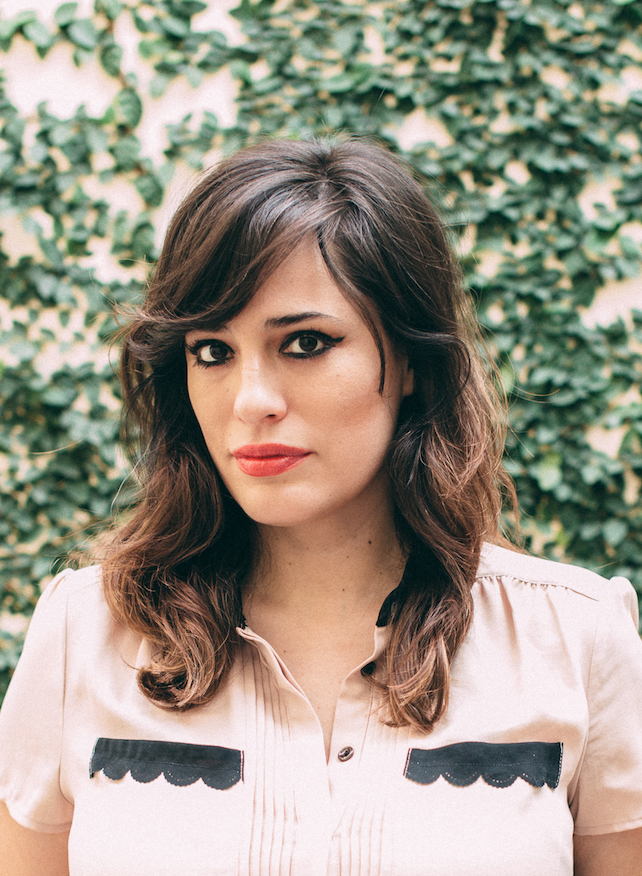 Pola Olaxariac is a fiction writer and essayist. Her novels, Savage Theories and Dark Constellations, have been translated into seven languages. Her writing has appeared in n+1, the White Review, the New York Times, and Granta, which named her one of its Best Young Spanish Language Novelists. She wrote the libretto for the opera Hercules in Mato Grosso, which debuted at Buenos Aires's Teatro Colón and had its North American premiere at New York City's Dixon Place. She lives in San Francisco.
Sergio Vega attended the Whitney Museum of American Art Independent Study program and received an MFA in sculpture from Yale University in 1996. Vega's work involves a range of media, including text, photographs, videos, sculpture, objects, dioramas, scale models and installations. His critical revision of the colonial baroque, romanticist and modernist periods discloses how these representations enacted Edenic fantasies about the New World and supported the colonialist conception of the Americas. His work has been exhibited in art galleries and museum in over thirty countries, and reviewed in Art in America, Flash Art, Artforum, Frieze, Camera Austria, Art Nexus, Bomb, The New York Times and more. He has participated in the Venice, Lyon, Gwangju, Yokohama, Johannesburg, Sharjah and Moscow Biennials. He has been full-time faculty at the University of Florida since 1999 and currently teaches in the photography and sculpture departments.
Previous Residencies
June 8-18, 2018 | Rio de Janeiro, Brazil
January 1-11, 2018 | Atlantic Center for the Arts, New Smyrna Beach, Florida