Counseling Research Lab
The Counseling Research Lab exists to foster interdisciplinary research on mental health and counseling. The lab is staffed by the director and graduate student research assistants in the Counselor Education Department.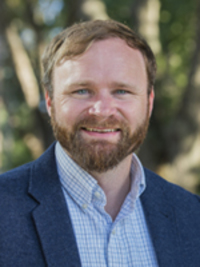 Director
Jesse Fox, Ph.D. serves as an Assistant Professor of Counselor Education and Director of the Counseling Research Lab. He joined the faculty at Stetson University in 2017 after serving several years on the faulty of Loyola University Maryland in the Department of Pastoral Counseling. Dr. Fox's research interests included the intersection of counseling and spirituality and religion, addictions, assessment and evaluation, and counseling processes that foster therapeutic effectiveness. He has conducted research and published on topics such as spiritual bypass, meditation, forgiveness, altruism, spiritual and religious pluralism, assessment development among others. Dr. Fox is passionate about getting students excited and involved in the process of scientific discovering. Please contact him if you are interested in becoming involved in the research lab.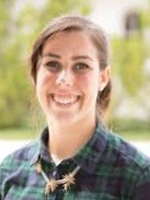 Research Assistant
Mary Kate Curry
Bachelor of Philosophy, Concentration in Religious Studies, Minor in Leadership Studies, Christopher Newport University,
Master of Theological Studies, Boston College School of Theology and Ministry
Research Interests: Substance abuse and therapeutic modality; the role and form of spirituality in substance abuse and recovery context; accessibility issues and removal of barriers to substance abuse treatment.
Current Program: Master of Science in Clinical Mental Health Counseling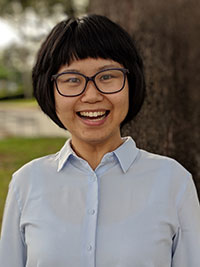 Research Assistant
Zhaoxuan Zhou (Daisy)

Previous Education: Bachelor of Psychology, Peking University, Beijing, China
Research Interests: Multicultural issues in counseling, spiritual wellness, and working with youth and their families.
Current Program: Master of Science in Children and Family Counseling and Clinical Mental Health Counseling, Play Therapy Certificate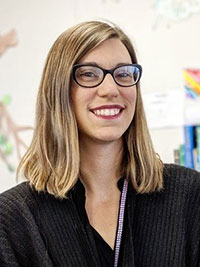 Research Assistant
Lisa Rickman
Previous Education: Bachelor of Science in Exceptional Student Education, Daytona State College
Research Interests: Postpartum recovery and traumatic birth experience; spirituality and moral identity development; collaborative strategies for counselors and teachers to better serve students in crisis; working with trauma in children & adolescents.
Current Program: Master of Science in Clinical Mental Health Counseling
Current Projects
The Spiritual Bypass Project
This project involves the development and validation of spiritual bypass as a construct of importance for basic and applied research in counseling in a variety of diverse contexts.
Project Leader: Jesse Fox, Ph.D.
Research Assistant: Mary Kate Curry
Related Studies: Magyar-Russell, G. & Fox, J. (2019-Present). Client use of religion and spirituality in the counseling and psychotherapy process. (IRB#HS-2019-073).
Guttieriez, D., Mullen, P. R., & Fox, J. (2018-Present). Spiritual bypass and addiction recovery. (IRB# EDIRC-2018-10-19-13223)