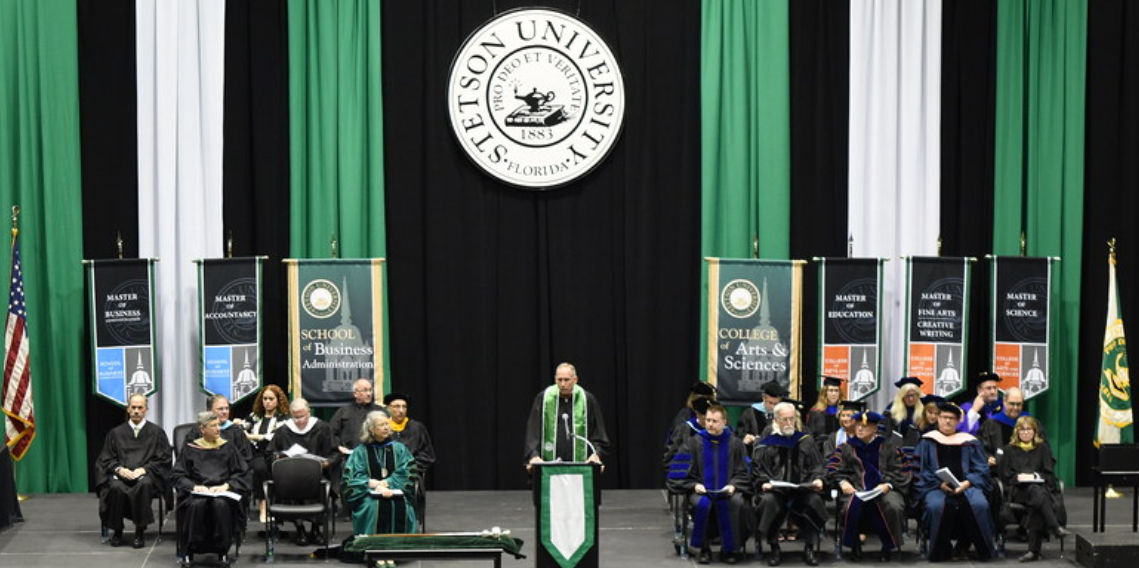 Post Graduate License Information
Next Steps: Applying For Licensure
Now that you've graduated, it's time to apply to the State of Florida as either a Registered Marriage & Family Therapist Intern, a Registered Mental Health Counselor Intern, or both! Here are some important resources. Please read carefully to ensure you complete all steps and requirements.
First, apply for your State Registered Internship status at the state board. The contact information is shown below. Second, request your official letter on Stetson letterhead that verifies you have completed your Practicum and Internship. We will prepare your letter and send it to the state board.
MCFC
CMHC
Florida Statutes and Administrative Codes
Florida Statutes
Florida Administrative Code (F.A.C.)
Licensing in States other than Florida
Like in other professions, counseling does not have national reciprocity. It is up to each state to determine the type of requirements needed for becoming a clinical mental health counselor and/or a marriage and family therapist (LMFT). Our programs are accredited by the Council for the Accreditation for Counseling and Related Educational Programs, also known as CACREP, and are aligned with the American Counseling Association. The good news is that Florida's standards are very high, so you should be prepared to get certified or licensed in other states. The reverse is not true. People who come to Florida from other states typically must take several courses before earning their credentials, especially in clinical mental health counseling. Also, know that we have various alumni from both programs who are fully credentialed in other states, and they have told us that it was not that difficult to obtain those credentials, that they just had to take that state's exam. The one exception may be seeking an LMFT license in states that more closely align with the Commission on Accreditation for Marriage and Family Therapy Education, also known as COAMFTE, an accrediting body and part of the American Association for Marriage and Family Therapy. These states are normally in the western section of the U.S. While we do our best to ensure that our coursework meets all standards in these states, there have been rare occasions where a student was required to take an additional course as part of the licensing process.
If you are moving to another state, please go to the appropriate board for that state for requirements.