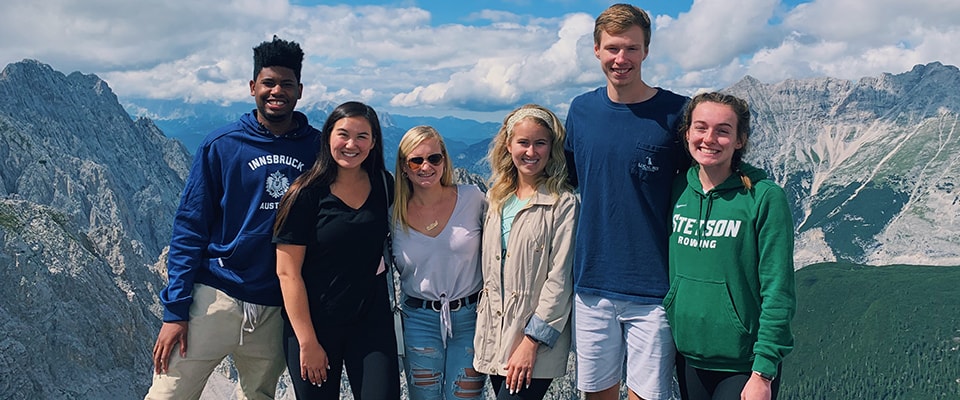 International Studies
In 1960 when Marshall McLuhan developed his concept of the "global village" — that the world's nations and cultures were becoming more connected and less isolated through electronic media — the idea paled beside how it has manifested in the digitally driven, internet-propelled 21st century.
As an interdisciplinary program, International Studies gives students the flexibility to follow their passions and design an individual program that addresses issues, geographical areas or cultures of their choosing. Students will have the opportunity to study abroad and become proficient in a foreign language.
International Studies draws upon courses and faculty from the following departments and programs at Stetson:
Why International Studies at Stetson University?
Global connections are human connections. They may proceed in a "Northern" or a "Western" direction — or they may not. Why limit yourself to one-way connections? A major in International Studies is a major in global citizenship. It is a rejection of monolingualism, mono-culturalism and hyper-individualism.
Courses within Stetson's International Studies highlight the university's strengths in global studies, language studies and study abroad. Embrace the world! Embrace the possibilities.
Related Programs: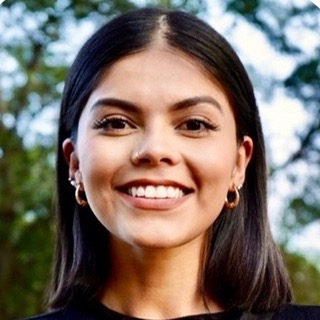 "In Spain, through teaching, art and service, I would finally immerse myself into the world of my ancestors and, likewise, work towards a better exchange of ideas and perspectives between American and Spanish cultures."

Estefany Arenas '19, International Studies, currently a Fulbright Scholar
"...when I hear that (students) these days are bad communicators I think about the hundreds of Stetson students currently learning their second third or fourth language and the international students who have had to travel from another country and take classes in a language that they don't speak at home..."
Zoe Weaver '19 International Studies, currently with Global Taiwan Institute, Washington DC
Career Outcomes
Change comes quickly in today's world, and the worldview supplied by a degree in International Studies prepares students for opportunities in multiple industry sectors and positions, from policy analyst to international marketing to working directly for an NGO dealing with the people impacted by climate and political change.
As the global village continues to become more and more a reality, jobs and markets for goods and services continue to become increasingly more global. Public and private sector employers alike seek individuals with a demonstrated capacity to speak multiple languages, to navigate through and across multiple cultures and to understand a multiplicity of national and international social and historical dynamics.
Exchange rates may fluctuate wildly, for example, or they are the source of political tensions, but do we know why? Some argue that human rights should be a cornerstone of our foreign policy while others argue that they are tangential at best — what does historical evidence suggest? Why are some international or inter-ethnic conflicts amenable to multilateral management by international organizations, while others seem endlessly bellicose and resistant to a peaceful resolution?
Foreign business leaders can appreciate a sales pitch from the makers of U.S. goods or services, but their attitude may include the idea that "If someone knows my language, if they know my country's literature, if they know my country's history, that demonstrates a commitment to me, to my market and to my people. These are the people I want to do business with."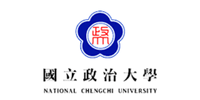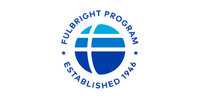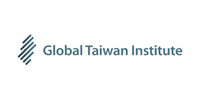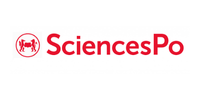 Students must complete the General Education Requirements of the College of Arts & Sciences. Many of these requirements may be met with courses that focus on international themes. Major requirements include Foundations of Economics I, Foundations of Globalization, Cultural and Political Ecology, International Relations, and International Economics.
Modern language, foreign history and social science courses with an emphasis on a geographical region or culture are also part of the major, along with a senior research project under the guidance of a faculty member.
See for yourself why Stetson continues to be a top spot for learning and exploring.
Visit
Learn more about the tools you can tap into to make your college experience affordable.
Explore