Faculty-Led Programs
Stetson Credit | Factors into GPA | Stetson Faculty
Stetson University's faculty-led study abroad programs are a wonderful opportunity for you to gain significant international experience while enrolled in Stetson University courses and benefit from Stetson University faculty's global expertise.
Our faculty-led programs usually range from one to four weeks, with most occurring in the summer or winter, making it even easier for you to study abroad. Faculty-led programs are especially beneficial to first-time travelers, as they tend to be the most structured of our options and offer a wide variety of Stetson University classes, allowing you to select from many offerings, fulfill graduation requirements and become a global citizen.
These programs usually offer credit for one or two courses, unless they are part of an existing semester course, in which case there is no additional credit offered for the study abroad component.
Explore our programs below!
Stetson Innsbruck
Various Business Courses
Various Faculty
Dates: Summer 2023
The Stetson Summer Innsbruck Program is the perfect solution for business students who want to spend a semester abroad but are not able to while taking the courses required for their degree. This all-inclusive program, now in its twenty-fifth year, allows students to take AACSB International-approved business courses taught abroad by full-time Stetson University faculty and distinguished visitors. This year, the program includes new group excursions, including a day trip to Munich, Germany.
More information coming soon!
Religions of the East in Japan
RELS 252B
Dr. Christopher Bell
Dates: Approx. June 2 - July 6, 2023
This course serves as a general introduction to Asian Religions. Students will participate in field trips to Kyoto and the Toyota company. This program also includes a variety of cultural activities such as Wadaiko (Japanese traditional drums), Yuzen-zome (Yuzen dyeing), Wagashi workshop (Japanese traditional confectionery making), and watching a baseball match at the Hanshin Koshien Stadium. In addition, students will participate in academic trips and events.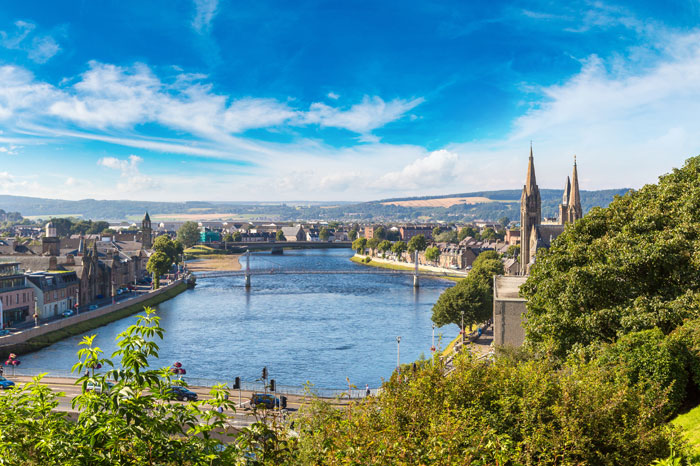 School of Business in Scotland

Dates: Summer 2023
As part of the program, students will engage with the local culture, participate in a consulting project with local businesses, and earn Stetson credit. Students in the School of Business will also fulfill one of the Experiential Learning Requirements. Students may choose to take either one or two classes while in Scotland.
More information coming soon!
Psychology of War in Prague, Krakow, and Berlin
Dates: Summer 2023
This 14-day program based in Prague and Berlin, and including one night in Krakow, is shaped around its corresponding class content. The many educational visits will explain the interaction between psychology and the military, from examining psychological phenomenon behind the motives for war to the recruitment and training of soldiers to psychologists' involvement in interrogation procedures, war crimes and wartime violence. Students will better understand a basic, if undesirable aspect of human nature: the inclination to make war on other human groups.
More information coming soon!
The Culture and Aesthetics of Animation in Japan
ENGL and DIGA 300 Levels
Dr. Chris Jimenez and Dr. Chaz Underriner
Dates: May 7 - May 19, 2023.
*PLEASE NOTE: This is a semester-long JSEM course that will take place on campus during spring 2023. There will be a study abroad component that will take place immediately following the end of the semester in May 2023.
Our class will also study abroad in Japan to witness first-hand the various sites and settings depicted in our readings, comparing the real world to their representations in literature. From the techno-topia of Tokyo to the controversial Hiroshima Peace Memorial Park, students will have the opportunity to become immersed in Japanese culture and ponder the processes by which writers have transmuted the country into fiction and vice versa. In this way, our course will consider the relationship between the Imagined and the Real, asking ourselves the extent to which the imagined worlds of fiction and the real worlds of our global society are interfused with one another and with what consequences. In effect, students will be enjoined to consider the ethics and implications of their own relationship to the world via phenomena as basic as reading and as complex as dark tourism—travel to sites of historical tragedy and suffering.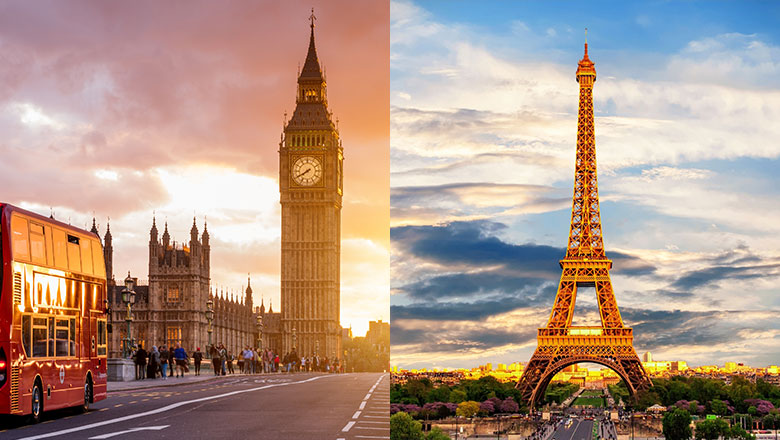 The Bible in Art & Artifact in London & Paris
RELS 168A-95
Mitchell Reddish, PhD
Dates: February 24, 2023 - March 5, 2023.
NOTE: Airfare is included in this program and students will leave on February 24, 2023 on the group flight.
This travel experience is part of a full-semester course with classes on campus during the spring 2023 semester, with travel to museums in London and Paris during spring break. However, students may also participate in the travel during spring break even if they are not taking the spring semester course. During the travel, we will be visiting the British Museum, the British Library, the Tate Modern Museum, the National Gallery, the Louvre, and the Musée d'Orsay. This course will focus on the studies of archeological artifacts and artwork associated with the Bible. During the trip, you will also have ample free time to explore many of the sights of Paris and London on your own.
Exploring Environmental Identity in Costa Rica
EDUC 375V
Melissa Parks, PhD
Dates: February 24 - March 3, 2023

This JSEM explores the connections between people and the surrounding natural environment. Contemporary literature, films, and site visits, serve as the foundation for authentic, unplugged experiences in assorted bioregions of Costa Rica. The course emphasizes active engagement with the natural world as the foundation for personal reflection and group discussion. Independent and group activities such as hiking, kayaking, and snorkeling frame conversations about the natural world, our place in it, and our obligations as global citizens to develop a mindfulness of the natural environment and to increase our personal responsibilities to develop habits that lead to a sustainable future.
Spanish Language & Culture Studies in Oaxaca, Mexico
SPAN 102- Elementary Spanish
Adelia Parrado-Ortiz, PhD
Dates: May 13 - June 11, 2023
*Please Note: SPAN 101 - Elementary Spanish is a pre-requisite
The principal aims of this second-semester, beginning-level Spanish language course are to encourage the development of competency and proficiency of all four language skills—listening, speaking, reading and writing—plus the fifth skill, understanding culture, using a communicative approach to second language acquisition. In this course students will develop their communicative abilities in Spanish to bring them to an intermediate level. This goal also includes the acquisition of listening and speaking skills in order to provide and obtain information, express feelings and emotions, and exchange opinions. You will learn to talk about yourself, your community, and the world around you. You will start out asking and answering questions, then you will narrate events and make comparisons, and eventually you will be able to express your opinions. Students will also continue to develop their writing and reading skills in a variety of topics. The online program will help students improve their skill acquisition, and the readings and videos will enhance the student's familiarity with Hispanic cultures. The class in general will contribute to develop their insight into the nature of language and culture in general. Students will also be experience a varity of excursions, cultural activities, and academic trips.
More information coming soon!
The Waters of Venice
Interdisciplinary Course
Kimberly Reiter, PhD and Jason Evans, PhD
Dates: Spring Break 2023 February 24 - March 3, 2023
This program is only open to current sophomores. A cohort of 16 students will be selected for this program during their first semester at Stetson University. During the spring semester of their sophomore year (spring 2023), the students will take a four-credit interdisciplinary course examining the impact of water in Venice. While the majority of the course will take place on campus, the students will travel to Venice over spring break for an immersive 9-day study abroad experience. Leading up to the study abroad experience, the cohort will meet 1-2 times each semester to prepare for their time in Venice. Students who are selected for this program will receive an automatic scholarship from Drs. David and Leighan Rinker, which will cover the majority of costs.
Environmental Identity in the Land of Fire and Ice: Iceland
Interdisciplinary Course
Dates: May 2023
More information coming soon!