WORLD Ambassadors - Continued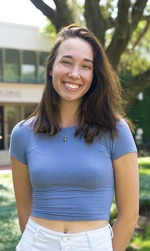 Kaci Kruglewicz
Senior
Marine Biology
Being a WORLD Ambassador allows me to connect my love for travel with my passion for creating connections between people and cultures! After spending almost a third of my time as an undergraduate abroad, becoming a WORLD Ambassador has given me an opportunity to work with other Stetson students to explore international possibilities and cherish international connections.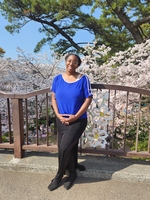 Anuket Goins
Environmental Science and World Languages
Minor in Anthropology
My name is Anuket Goins and I am dual majoring in Environmental Science and World Language and Culture, as well as minoring in Anthropology. I love traveling and making friends from all over, I also love learning other languages and am inspired to learn as many as possible.
Isabelle Sanco Keis
International Business / International Studies
Minor in French
"Being a WORLD Ambassador represents doing more for the international community at Stetson University. It is rewarding to think that with this position I can help other international students and do for them what others once did for me."