Dialogues
Through structured conversations, the Democracy and Dialogues Program creates space for students to have conversations about things that matter - especially leaning into the "Things We Don't Talk About at Dinner" - religion, race and politics - so that students learn how to constructively discuss challenging topics with people who are different from them and who may disagree with them.
Things We Don't Talk About at Dinner
Addressing a range of sensitive subjects, the "Things We Don't Talk About At Dinner" series invites you to navigate challenging conversations collectively. Join us for a series of interactive sessions where we'll delve into topics including politics, race, gender and sexuality, and religion. Through engaging discussions over shared meals, you'll develop the skills to converse effectively about these complex themes. Benefit from complimentary refreshments and cultural credit opportunities. Secure your seat in advance as seating is limited. Let's embark on a journey of understanding and connection together!
Dates:
Politics: Sept. 11, 2023 - Lee's Garage
Sexuality: Oct. 2, 2023 - Lee's Garage
Race: Jan. 16, 2024 - Location TBD
Religion: Apr. 2, 2024 - Location TBD
Ask Big Questions
Ask Big Questions is a distinctive gathering presented by the Office of Religious and Spiritual Life. Join us for an evening of open dialogues delving into life's significant themes. Engage in discussions about faith, philosophy, and the essence of humanity, all while exploring a new, compelling question at each event. Let's connect, learn, and embrace diverse viewpoints within a welcoming environment. Come with curiosity, depart with inspiration!
Dates:
Aug. 24, 2023 - Sage 222
Sept. 18, 2023 - Lee's Garage
Jan. 24, 2024 - Location TBD
Mar. 3, 2024 - Location TBD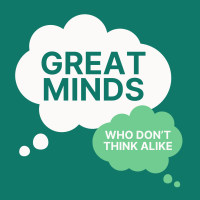 Great Minds Who Don't Think Alike
Great Minds Who Don't Think Alike? is a dynamic presentation and dialogue event hosted by Stetson's Center for Community Engagement. Join us as two distinguished speakers share their opposing viewpoints on a thought-provoking topic. Witness the power of civil discourse as they engage in respectful and illuminating conversations that challenge traditional notions. Don't miss this opportunity to expand your horizons and engage in a constructive exchange of ideas!
Dates:
Oct. 20, 2023 - Allen 101
Feb 6, 2024 - Location TBD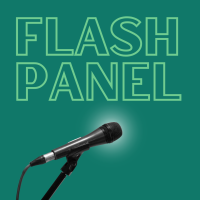 Flash Panels
Flash Panels are a responsive and inclusive forum that brings together the Stetson University community to engage in meaningful discussions about current local and national events. Designed to foster open dialogue and understanding, this platform allows students, faculty, and staff to share their thoughts, concerns, and personal experiences on various topics impacting our society. Through conversations facilitated by experts and individuals with relevant insights, Flash Panels aims to promote community, healing, and unity, while encouraging diverse perspectives and active engagement on pressing issues.