Responding to Natural Disasters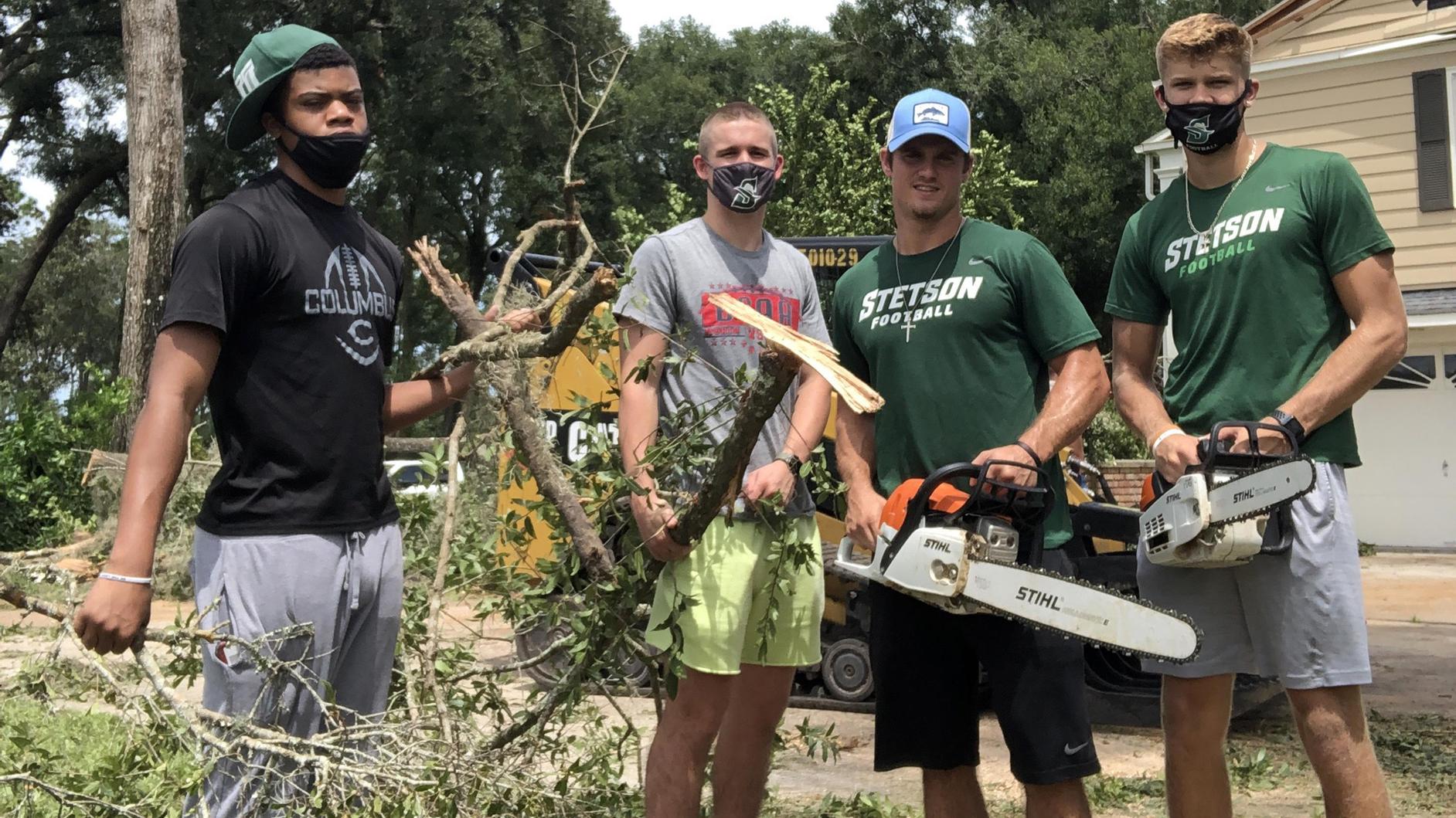 As Mister Rogers once said, during challenging times we should "look for the helpers."
If you wish to help our community recover after natural disasters like hurricanes, tornadoes or wildfires, join the Stetson Ready Team to learn about opportunities to help. No experience is required. (Of course, these opportunities are voluntary, and should only be pursued once you have ensured the safety of yourself and your loved ones.)
Stetson students, faculty, staff, and alumni can join the Ready Team by completing our Interest Form.
Any local residents who are not affiliated with Stetson but who also wish to help with recovery efforts should connect with the United Way of Volusia/Flagler Counties through their disaster response website.
Email Kevin Winchell, Director of Community Engagement, at [email protected] if you have any questions.