Community Partnerships
We strive to develop truly collaborative relationships with our Community Partners because our Partners are the experts on the needs of our community. As we connect students with Community Partners, we work to develop opportunities that are mutually beneficial to both students and the community. Through Community Partnerships, our students are able to be a part of important and meaningful work while helping to build capacity in local organizations.
The Center for Community Engagement can assist Partners in developing and filling internship positions, answering the call for volunteers, and educating organization management to maximize the good work they do in the community. Our Partners have access to several capacity-building and networking programs throughout the year, including the Non-Profit Leadership Summit and the Community Partner Breakfast.
Our Student's Work with Partners
Our mission is "student learning through community impact".
Our students work with Community Partners through Internships and Community Engaged Learning Programs. By collaborating with Community Partners, we are able to connect students with work that is meaningful to the people around them as they contribute to addressing major issues in the community.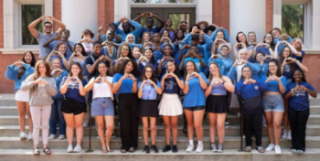 Check out some of the work our Bonner Program does with our Community Partners.
Our Community Partners
We see our partners as co-educators of students. We value the knowledge, resources, and time our partners share with our students, and enjoy the opportunity to develop programs to help our Partners thrive in their work.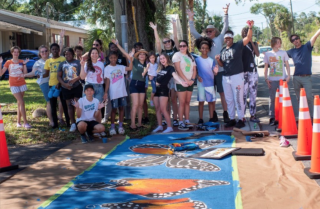 How to Become a Community Partner
If you are interested in becoming a Community Partner with Stetson University, please fill out the Partner Application and our Coordinator of Community Impact will contact you.
Partners Events
Community Partner Breakfast - Our Community Partner Breakfast is held annually at the beginning of the academic year, giving Partners an opportunity to gather over breakfast and connect with each other. During this networking event, the Center for Community Engagement can engage with our Partners about our past work, let them know about our plans and events for the upcoming year, and thank our them for all the work that they do with our Bonner and Community Engaged Learning students.
Global Citizenship Fair - The Global Citizenship Fair is an annual event that happens on Values Day and it gives our Community, Campus, and Faculty Partners an opportunity to advertise involvement opportunities, such as internships and volunteer needs, along with service-learning opportunities, such as study abroad programs. The Global Citizenship Fair is planned collaboratively with the Center for Community Engagement, WORLD, and Career and Professional Development.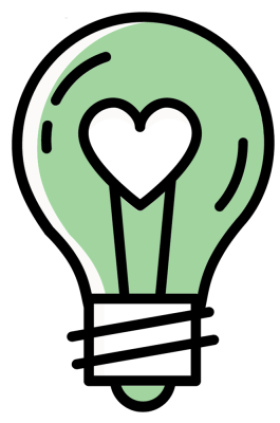 Non-Profit Leadership Summit - The Non-Profit Leadership Summit began in 2022 to provide our Community Partners with the tools they need to succeed. Held annually during the fall semester, the Summit focuses on different topics relating to non-profit management, networking, and fundraising. Topics are chosen based on the needs of our Partners as expressed during our annual site visits and other Partner meetings held throughout the year.
Community Conversations - Community Conversations are Community Partner peer-led discussions on a selected topic. Each Community Conversation will focus on a different topic ranging from administrative skill workshops to issue-area focus group discussions. Community Conversations will be held the last Wednesday of every other month from 10 a.m. to 12 p.m. in Lee's Garage.