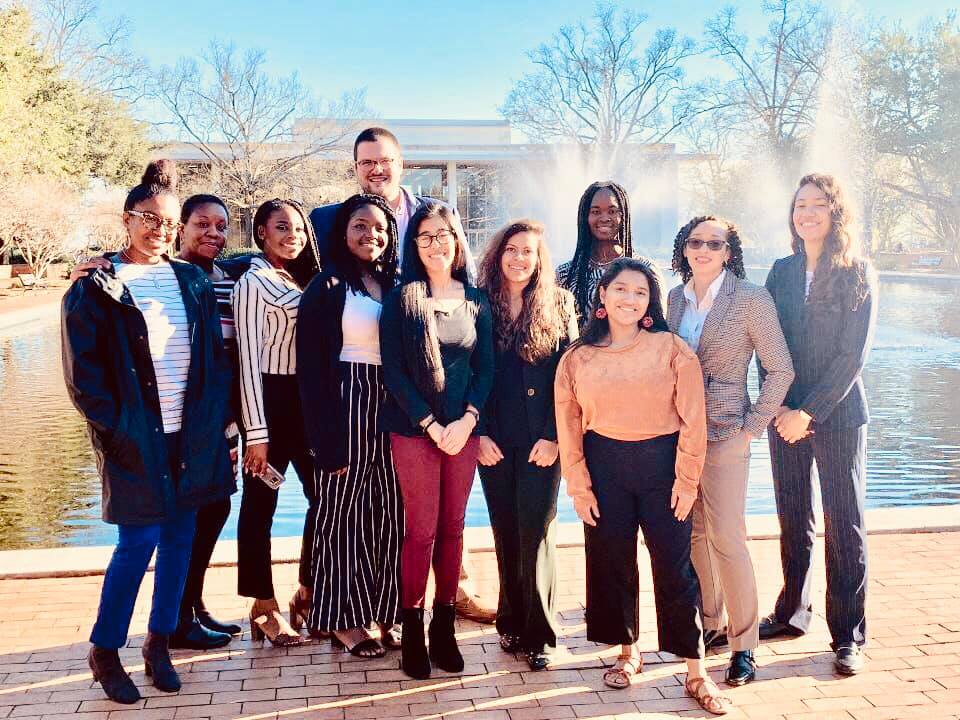 Prior Letters from the Director
Responds to Jacob Blake 8/27/2020
Breonna Taylor, George Floyd, Jacob Blake,
There are so many questions that I've been asked recently from students and colleagues. What can we do? We know we're not alone, but we are alone right? We want to know, what do "they" see when we're present. What do "they" see when we are walking down Woodland Ave, around campus or in the office and residence halls? What do "they" see when we're trying to get in our car? What do "they" see when we're outside, walking in the park, jogging and simply hanging out with our friends?
Who's "they" I ask? "They" are anti-black. "They" are hate. "They" are those who are silent. More questions. Do "they" only see us when we are on the field, on the court, or running bases? "They" are people who don't see us as equal. "They" are those who don't think we are deserving.
We always knew the path to justice would be rocky. We knew that seeking justice would include roadblocks that we would need to climb over, under and around. We knew that there would even be boulders in the way that we'd have to drill through with the help of allies and their equipment that they were so fortunate to inherit.
What we didn't know was that it would rain rocks on our head. We didn't know that roadblocks would be so far over our heads that it would feel nearly unreachable. We didn't anticipate that boulders would be thrown at our heads, killing us or our children. The boulders that even our strongest allies cannot break apart.
We didn't know that the abuse would continue to be the relentless horror of police brutality and murder of black men, women, and children, and those who have yet to be born.
"They" are those who believe we are not Hatters. "They" don't see us. "They" don't hear us.
Well, Hello Hatters! ODI sees you. We see you. We hear you. Loud and clear. We are walking that rocky path with you. We are climbing over and under those road blocks beside you. We are dodging and breaking through those boulders in front of you. We are fighting for the justice of our Hatters who have yet to become a #hashtag.
With Grace,
Joanne Harris-Duff
Director Office of Diversity and Inclusion, jharrisduff@stetson.edu
Responds to George Floyd 6/12/2020
When I began working at Stetson, I was enamored yet a bit confused as to why our mascot was a Hatter. Understanding the history of the pioneering western hat designed by John. B. Stetson, with whom our institution is named after, is the foundation of being a part of the Stetson community. Yet, I thought, there must be more to the Hatter mascot, than the hat and its owner. I was determined to find out what the true meaning of a Hatter was.
Then, I met Stetson students, and everything fell into place.
I have the privilege of being surrounded by Hatters every day. Stetson's diversity fosters the excellence of community because it is a source of strength, cultural awareness and creativity. Being the Director of Diversity and Inclusion, I also have the responsibility of supporting students while navigating them through their own battles with discrimination. Yes, it happens everywhere. No place is immune to racism. I will share with each of you what I share with students battling racism on or off our campus. As black and brown people, we are not defined by our ethnicity or race; rather, we are empowered by it. We are our ancestors' wildest and greatest dreams. We are the embodiment of excellence. We are powerful. We too are Hatters!
I gain strength from multicultural alumni who embrace current students who look like us. Our alumni share their pride and encourage students to continue their legacy in our stored halls at Stetson University. I gain strength from the power of faculty members who teach true inclusiveness and equity. I gain strength from my colleagues who refuse to ignore racism in any form and speak up and speak out because racism does not embody who we are as a university.
A hat symbolizes the power of our campus community. A hat acknowledges our greatness. Working at Stetson and becoming a Hatter myself, reminds me of my own father often tipping his hat in acknowledgment when passing people as we drove or walked around our little town in Virginia. I notice our students acknowledging their friends in a similar manner, yet in their own uniqueness that is truly Stetson. The tipping of their hat comes in the form of raising of a black and brown fist, peace signs, hugs, fist bumps or a head nod. These symbols are the real representation of what it means to embody authority and respect.
Building a sense of belonging in our community means embodying oneself as a global citizen. As Hatters, we are bound together; yet we are also bound and connected to those who we have yet to meet.
As global citizens, we are connected to Christian Cooper in Central Park. We are connected to George Floyd in Minneapolis. As global citizens, we aren't simply bird watching. As global citizens, we also "can't breathe."
As Hatters, we have an opportunity to engage in true intellectual development and learn from those around us. Our integrity and sustenance don't simply begin and end in our hearts. They start under our hats and in the "spirit of exploration." Our intelligence teaches us how to support and react to one another. Under our hats holds the ability to lift each other up and hold fast to the belief that we can reach inclusive excellence.
We have the great ability to embrace our values as members of Stetson University by removing our hats not only when we enter a building, but also as we respectfully enter into a world of true social justice.
With Grace,
Joanne Harris-Duff
Director Office of Diversity and Inclusion, jharrisduff@stetson.edu
Responds to COVID-19 4/13/2020
Stetson Community,
The Office of Diversity and Inclusion serves as a catalyst to weave diversity and inclusion efforts into the experiences at Stetson University and ensuring our community possess the necessary skills to be successful in a global society. As the news about the novel coronavirus, COVID 19, continues to spread, so can worry and fear.
For some, concern about our well-being, as well as the health of family and friends, may give way to anxiety, hypervigilance, inability to focus and difficulty sleeping. Sadly, even trying to keep updated via the news and social media can be stressful.
For others, fear and anxiety may contribute to broad generalizations and assumptions about China and people of Asian descent. Previously, viral outbreaks that have reportedly originated in other countries have fostered biased perspectives about people assumed to be from those regions (or people who physically resemble them). For example, panic about Ebola in 2014 led to discrimination against Africans and African Americans, and the 2003 SARS epidemic contributed to widespread stigmatization of Chinese communities and other Asian Americans. Classifying all Asian people as dangerous or sick, or making assumptions about a person's nationality based on their physical features reinforces long-standing histories of xenophobia and racism, whether intentional or not.
Given the diversity of our campus community, we would like to remind everyone of theStetson University Inclusion and Equity Statement, which in part reads, "…we aim to foster an environment that truly celebrates the variety of backgrounds, capabilities, contributions, and perspectives of all members in our community, with a vision emphasizing unified strength through diversity…"
Asian and Asian American—especially Chinese and Chinese American—students, faculty, and staff are valued members of the Stetson community. If you have witnessed or experienced bias or discrimination, please consider the completing aBias Education and Support Team (BEST) Report. BEST provides impacted parties opportunities to be heard and supported and creates space for parties to process, gain understanding and plan response to the situation.
This is an unfamiliar moment for all of us, but we remain strong in our commitment to assisting you in any way that we can. We encourage community members to seek assistance from campus departments including:
Mental Health Services
Students:Stetson Student Counseling Services
Staff/Faculty:Employee Assistance Program
The Office of Diversity and Inclusion reminds you to please treat all community members with care and empathy. Resist the tendency to make broad generalizations about people. Connect with those you trust. Please remember that social support is critical. Please continue to take care of yourselves and each other, as we continue to strive for a Stetson family that is mutually respectful, physically safe, broadly inclusive, socially connected and morally accountable.
Remember the words of the great Coretta Scott King, "Struggle is a never ending process. Freedom is never really won, you earn it and win it in every generation." Let's win in this generation Hatters!
Sincerely,
Joanne Harris-Duff
Director Office of Diversity and Inclusion, jharrisduff@stetson.edu