Staff Directory
Akeem Todman
Interim Director of Diversity and Inclusion
[email protected] | 386-822-7401
Akeem Todman can be described as adept, ardent and ambitious. With eight years of experience in the realm of education, from teaching to program analysis, Akeem has committed himself to promoting academic excellence through a student-centric, culturally relevant pedagogy.
Akeem earned a B.A. in Communication Arts with a focus in Organizational Communication; and an MS in Higher Education Administration from Florida International University.
Akeem has committed himself to intentionally addressing existing race/gender-based disparities in academic and degree attainment. His professional passion is creating discourse that will lead to action and make the learning experience more accessible, equitable and inclusive for all students. Akeem believes that intentional conversations and comprehensive programming ensures that the unique experiences of students are understood and met with excellence and equity.
In his free time, you can catch Akeem reading, eating or listening to music — specifically Jazz, R&B and southern Hip-Hop/Rap.
Amanda Castoire
Interim Assistant Director of Diversity and Inclusion
[email protected] | 386-822-7983
Amanda was raised in South Florida and came to Central Florida as an undergraduate student from Rollins College where she received a BA in Anthropology. She is an advocate for cultural relativism. She is passionate about engaging people in the concept of all cultures being equal, legitimate expressions of human existence. Through her position as a community outreach educator, she strives to further diversity and inclusion on campus. She is also a licensed Zumba instructor and has the pleasure of teaching in the Hollis Center Wednesdays at 5 p.m.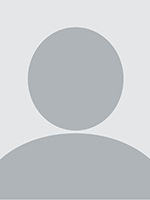 Fermon Reid
Graduate Assistant
Fermon is from Naples, Florida. Fermon, who recently graduated from Stetson with a Bachelors of Business Administration in Finance, is currently pursuing his Master of Business Administration. In addition to his studies, Fermon is the Chief Investment Officer of the Roland George Investment Program and is a captain of the football team here at Stetson. He is passionate about helping underrepresented students succeed.