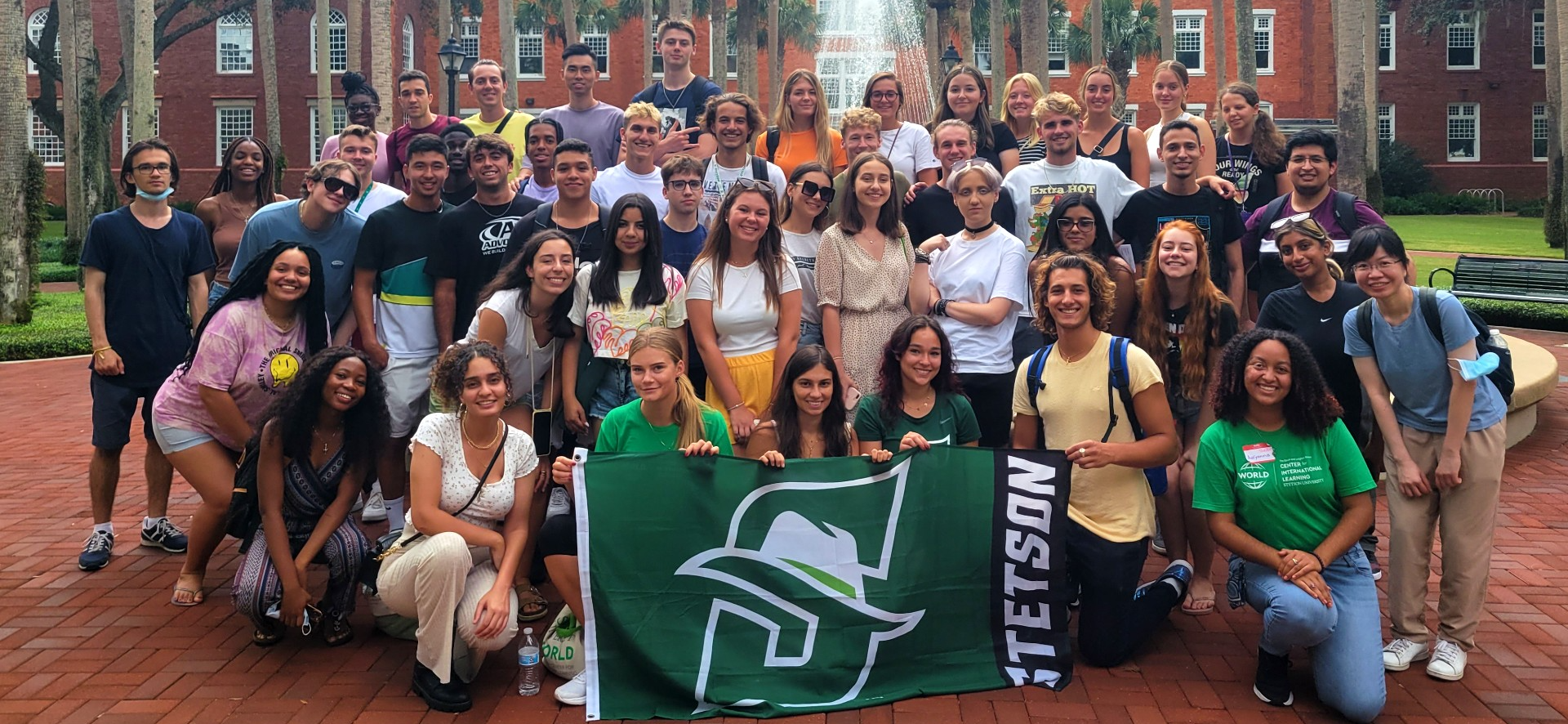 International Student Orientation
Welcome to Stetson University! Use the campus map to help you find your way around.
Important Dates
Move-in date for new international students: Tuesday, August 15, 2023
International Student Orientation: Wednesday - Friday, August 16 - 18, 2023
FOCUS for all new students begins Saturday, August 19, 2023
» More information about FOCUS.
The Orientation
The International Student Orientation schedule is filled with important information including
How to ensure that you are staying in status with your visa
Information on general and academic culture in the United States
Tips on how you can be successful while you are a student at Stetson University
There will also be fun activities so you can meet and mingle with other new international students.
Orientation will be held in person beginning Wednesday, August 16, 2023 through Friday, August 18, 2023.
What to Bring to Orientation
Face mask (if you wish)
A light jacket or sweater - it can get cold inside!
A reusable water bottle
Pen or pencil
Notebook
Transportation
Free transportation to and from the Orlando International Airport (MCO) will be offered between the hours of 9 a.m. and 6 p.m. on Tuesday, August 15, 2023. If you signed up for the shuttle, more information will be provided to you via email.
If you arrive on a different day, or outside of these hours, you will be responsible for finding your transportation to campus. Some suggestions include:
Lyft, or Uber (You need to get the app on your phone and link it to your credit card if you haven't already).
Groome Shuttle: This is the most affordable option for someone traveling to campus on their own, but the bus will not drop you off directly on campus.
Shuttles will drop you off at Village Cafe DeLand, exit 116, 431 Orange Camp Road, but from there, you will need a taxi or Uber/Lyft to get to campus (you can call a taxi or use Uber or Lyft)
Hire a private car
Please contact WORLD if you would like recommendations for a private car company
Rent a car from the Orlando airport and drive to campus (must be at least 21 years old and have a valid international driver's license):
If you have any questions, please email [email protected].
Follow Us