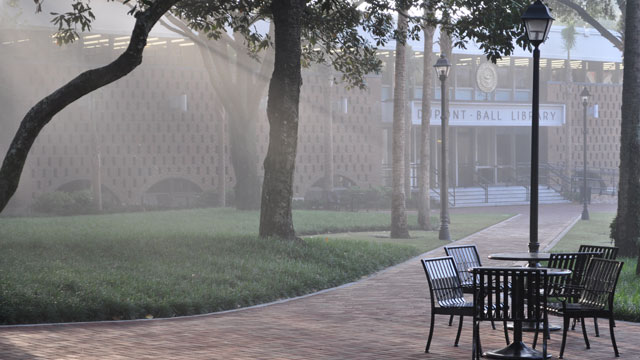 International Students
Stetson University welcomes international students from around the world. We hope that you will enjoy your studies and research, and achieve success in our vibrant learning community.
WORLD: The David and Leighan Rinker Center for International Learning employs all available resources to provide assistance to international students and other members of our community. For detailed information, please browse our informational database on this website. A crucial element to accomplishing your goals is understanding and complying with immigration regulations.
Our office approaches the immigration needs of international students by complying with all immigration regulations, working diligently with government entities, consulates and embassies, and obtaining and maintaining immigration certifications.
We also work with many of Stetson University's specialized offices to provide services for international students and to offer guidance on immigration status. See the Resources for International Students page for more information.
If you are an international student with an F-1 visa, and you have questions about immigration regulations, or need help with academic or cultural adjustment, please follow these instructions to sign up for a meeting with a WORLD staff member through your MyStetson account.
Important Note on Student Resources
These resources are meant for full-time, international, degree-seeking students at Stetson University only.
If you are an incoming international exchange student, you can access resources at Stetson Abroad.
If you are an outgoing study abroad student you can access resources at Stetson Abroad.