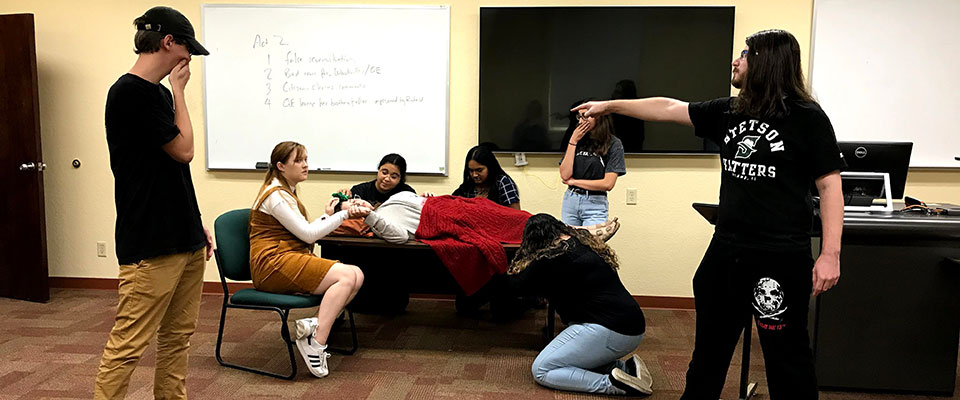 English
Stetson faculty will prepare you to write analytically, persuasively, and creatively. Classes within the program are student-centered and feature individual instruction. By completing your degree, you will enter intellectual debates over canonical works, newly appreciated texts, language, writing, and/or literary theories that currently engage our discipline — all in lively, nurturing settings.
Why English at Stetson University?
As a Stetson English major, you learn to read, write and think for life. The curriculum begins with a wide range of courses on literary and rhetorical forms and history, as well as specialized writing courses. Then it deepens that understanding through upper-level courses in literary criticism and theory, literature, rhetoric and writing studies. The curriculum also offers workshop opportunities and challenges, with individualized attention paid to your work. Plus, you have the opportunity to work with faculty mentors in their classes and through research and writing outside the classroom. Furthermore, you may pair your love of reading and writing with a second major, as well as minors.
Learn more about the Department of English.
Related Programs: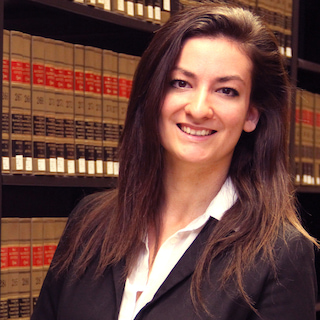 "Choosing to major in English at Stetson University was one of the best decisions I ever made for my personal development and career. The English Department at Stetson prepares you to analyze, write, research, and speak on a level that few programs and universities achieve."
Viviana Vasiu '15 English, '18 JD Stetson College of Law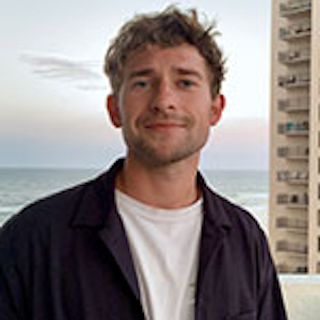 "The Stetson English Department challenged me to think critically about everything within literature and beyond. My degree has taught me how to look at the world through different lenses, all the while making sure I could communicate my opinions effectively ... . I also discovered how to problem solve — the kind that involves fitting square pegs into round holes. My favorite part about being an English major was the close-knit community of students and faculty."
John Thompson '20 English, Gear and Commerce Editor at Men's Health
Career Outcomes
A degree in English remains versatile in terms of potential outcomes, from teaching to writing. Also, combined with Stetson's liberal learning tradition, this program is an excellent pathway for potential graduate school. In addition to graduate programs, Stetson English majors have gone into law; become magazine editors and writers; worked in public relations, advertising and technical fields; become book editors; opened their own businesses; become filmmakers, novelists, poets and essayists; worked in nonprofit organizations and businesses; and taught at every level from elementary school to universities. To see what exactly our graduates are accomplishing, check out our alumni profiles page.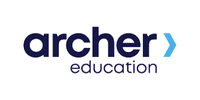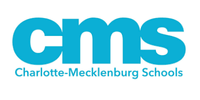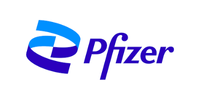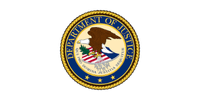 Nancy Barber, MFA, University of Florida
Michael Barnes, PhD, University of South Carolina
Chesya Burke, PhD, University of Florida
Teresa Carmody, PhD, University of Denver
Joel Davis, PhD, University of Oregon
Nicole Denner, PhD, Northwestern University
Leigh Ann Dunning, PhD, MFA, University of Memphis
Thomas Farrell, PhD, University of Michigan
Chris Jimenez, PhD, University of Pennsylvania
Megan O'Neill, PhD, University of New Mexico
Michele Randall, MFA, New England College
Lori Snook, PhD, University of Arizona
Terri Witek, PhD, Vanderbilt University
Grady Ballenger, Emeritus
See for yourself why Stetson continues to be a top spot for learning and exploring.
Visit
Learn more about the tools you can tap into to make your college experience affordable.
Explore