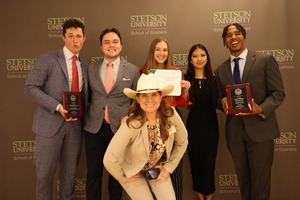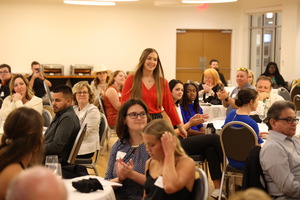 Annual Honors Banquet
Each year, the School of Business Administration and the Stetson Business School Foundation, Inc., host the Business Honors Banquet in celebration of the outstanding academic and community achievement of business students and faculty. This annual event provides an opportunity to recognize excellence and celebrate accomplishments. While we are proud of all of our students, we take special pride in those who have distinguished themselves academically through their scholarship and leadership at Stetson. It is a privilege to join with the faculty in recognizing these special students each year.
View the 2023 Honors Award Recipients and Scholarship Requirements.