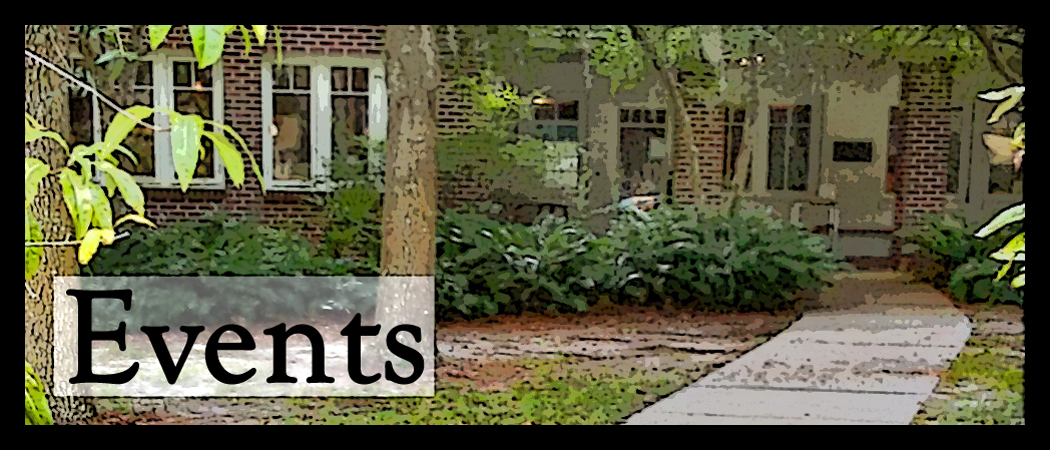 Events and News
The Gillespie has events year-round. Monthly Science Cafés feature presentations on a range of environmental topics, and monthly Science Saturdays offer hands-on educational fun for scientists of all ages.

Check out our upcoming and past events at the museum!
Spring 2020

Conservation Photographer Dustin Angell
January 16, Thursday, 6-8 p.m., in the RELC
Science Café - Florida Stewards, Photography by Dustin Angell, Opening Reception & Gallery Talk
Environmental educator and photographer Dustin Angell of Archbold Research Station will discuss his portraits and documentary work of Florida ecologists, and offer tips on how others can participate in the conservation photography movement in the United States. The exhibit, Florida Stewards, will be on display in the Environmental Gallery of the Rinker Environmental Learning Center, adjacent to the Gillespie Museum, through March 13, 2020.

Kristen Mattson, Spring Island Trust
February 5, Wednesday, 7-8:30 p.m.
Science Café - The Ecology of Port Royal Sound
The Port Royal Sound watershed is part of the South Atlantic Bight salt marsh ecosystem and stands out due to its relatively pristine condition and healthy marine habitat. Unique conditions found only in Port Royal Sound promote a high productivity and biodiversity. Join environmental educator Kristen Marshall Mattson to learn what makes this area distinct and to hear stories of some of the most important species found there.

February 8, Saturday, 10 a.m.-noon
Science Saturday - We Love Rocks and Minerals!
Get ready for Valentine's Day with a celebration of gemstones and other precious stones. Young scientists will have an opportunity to follow a scavenger hunt through the museum's exhibit, Storied Stone. In a workshop, visitors can create gifts and cards.

February 27, Thursday, 7-8:30 p.m.
Science Café - Florida's Own Gems: Agatized Fossil Corals
Agatized Coral and Other Silicified Fossils is an exhibition from the personal collections of Sam Upchurch, Ph.D., and Gary Maddox, Apalachee Minerals. Agatized coral is a mineralized fossil chosen by the state legislature in 1979 as the Florida state rock. As specialists in Florida geology and karst systems, Professor Upchurch and Mr. Maddox have collected specimens for decades. They will be here to talk about collecting and understanding the geological history which created these rare specimens.

Jason Evans, Interim Director of the Institute for Water and Environmental Resilience

March 19, Thursday, 7-8:30 p.m.
Science Café - Facing Down Disaster: Selected Tales of Resilience Planning from the Southeastern Coastal Zone
Stetson University professor of environmental science and studies, and interim director of Stetson's Institute for Water and Environmental Resilience (IWER), Jason Evans, will speak about his experience on the front lines of Florida's challenge with climate change.

Stetson's Society of Physics Students
March 21, Saturday, 10 a.m.-noon
Science Saturday - Physics Extravaganza!
Stetson's chapter of the Society of Physics Students will offer a dazzling display of physics experiments in the laboratories of Sage Science Center; and in the museum, young scientists will have a chance to explore the physics of fluorescent minerals in our Underground World, and learn about other forces in the physical world.

April 18, Saturday, 10:00 a.m.-noon
Science Saturday - Earth Day Celebration
A part of Stetson University's Earth Week, Earth Day at the Gillespie is our annual celebration, outdoor fair and environmental teach-in. Bring the whole family for this fun event full of hands-on activities to get you learning about and loving our amazing planet.