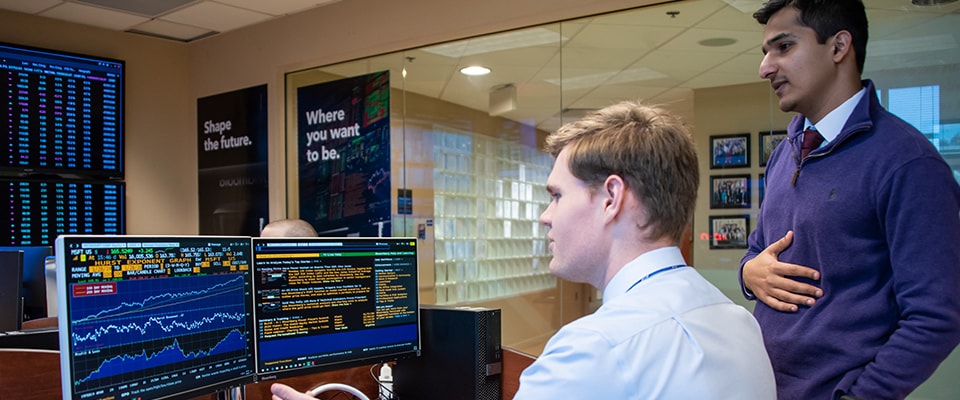 Finance
Every business, governmental agency and nonprofit needs people with expertise in finance.
Stetson's distinguished Finance program offers three concentrations: corporate finance, investments and certified financial planning. With this degree, students can gain the skills to excel in high-paying careers in banking, brokerage, insurance and financial analysis. Concentrating in Finance also prepares students for graduate study, including law school.
We help students find internships with corporations, financial institutions and the public sector, gaining hands-on practical learning in the world of finance. Our students have interned with top companies including Merrill Lynch, Morgan Stanley, Brown & Brown Insurance, KCM Asset Management and AAA.
Why Finance at Stetson University?
Our Finance degree provides specialized programs that offer a real-world, experiential education that will set you apart from the crowd. The Roland George Investments Program allows students to manage a real portfolio of more than $5 million in stocks and bonds. The program is recognized as one of the most prestigious student-managed funds in the country and operates in a state-of-the-art trading room equipped with Bloomberg terminals and other financial tools. With the Certified Financial Planning concentration, students automatically are qualified to sit for the internationally recognized CFP® certification exam to earn this prestigious designation.
Learn more about the Department of Finance.
Related Programs: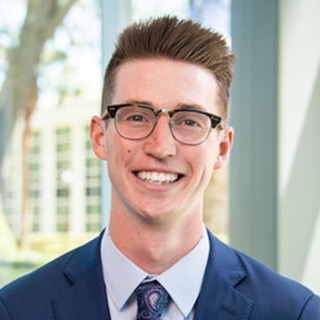 "It's not that you're going to be given everything, but you have the opportunity to really dive in and ask and inquire and to learn. I think that ability for you to learn how to push yourself then evolves into something greater."
Nate Smith '19, Finance & Economics, currently Senior Business Consultant at EY Global Consulting.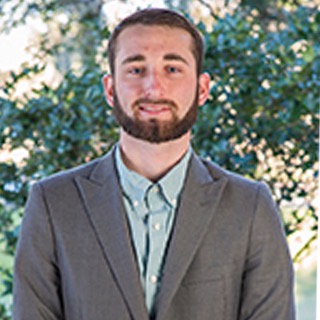 "... The program has really been a benefit to me...and all my classmates have really pushed me to achieve more in the finance industry more than I thought I could and really pushed me to, to acquire the knowledge that I needed to be successful...."
Luke Schneider '18, Finance, currently the founder of ClearCleat.
Career Outcomes
Employment of financial analysts is projected to grow 6% through 2030, with approximately 41,000 openings projected each year, according to the U.S. Bureau of Labor Statistics. The median annual wage for financial analysts was $81,410 in May 2021.
Our program prepares students for advanced degrees and professional designations, such as the Series 7 and 63 licenses, Chartered Financial Analyst and Certified Financial Planner™. Our graduates have gone on to successful careers in brokerage and financial services, financial analysis and asset management with well-known companies such as Charles Schwab, Goldman Sachs, Morningstar, Merrill Lynch and Lockheed Martin.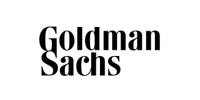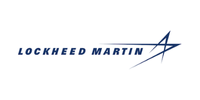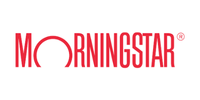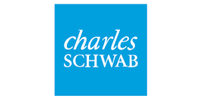 The Department of Finance is dedicated to mentoring students interested in earning a Bachelor of Business Administration in either Finance or Economics. Our students are well-grounded in finance. They graduate with a deep understanding of such topics as business finance, investments and corporate financial management, allowing them to apply the tools of finance to industry and help organizations operate efficiently.
See for yourself why Stetson continues to be a top spot for learning and exploring.
Visit
Learn more about the tools you can tap into to make your college experience affordable.
Explore