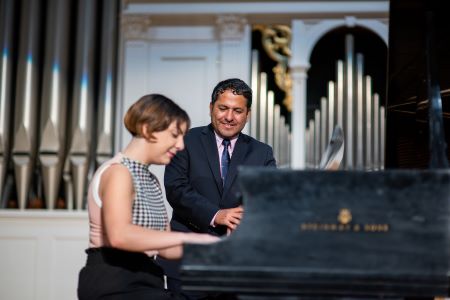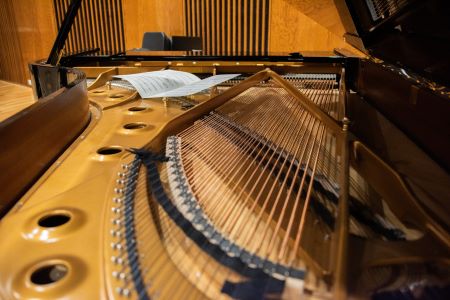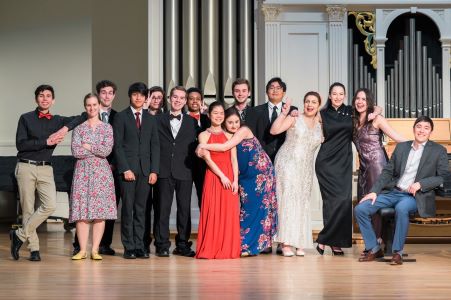 Stetson Piano Day
2022's Piano Day was a blast! Stay tuned for information on the next Piano Day.
On behalf of the School of Music at Stetson University, it is my distinct pleasure to welcome you to our first annual Piano Day. Stetson University is committed to developing and supporting the highest standards in music education.
We encourage teachers and intermediate to advanced students ages 11-17 to join us for Piano Day, October 28 & 29, 2022, to explore our beautiful campus, make new friends, and work with our distinguished faculty. In this mini-residency you will have the opportunity to participate in small group masterclasses, attend a special recital and masterclass by our world-renowned guest artist, Marina Lomazov, of the Eastman School of Music, and be eligible to win cash prizes.
Tuition is free for students who are accepted to the program.
We look forward to seeing you in October!
Instructors
Sun-A Park, University of Central Florida faculty
Marina Lomazov, Eastman School of Music faculty
Sean Kennard, Stetson University faculty
Hannah Sun, Stetson University faculty
2022 Schedule
Friday, October 28, 2022
7:00 p.m. Marina Lomazov Recital
Saturday, October 29, 2022
9:00 a.m. Check-in
9:30 a.m. Masterclass with Faculty
12:00 p.m. Lunch (provided)
1:00 p.m. Q&A with Faculty
1:30 p.m. Masterclass with Marina Lomazov
3:30 p.m. Piano Day Student Awards
Apply
Registration information for Piano Day 2023 will be coming soon.
Contact Us
Dr. Sean Kennard, Assistant Professor of Piano
[email protected]