Conference Team: National Conference on Law and Higher Education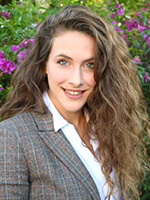 Kaylie Murphy
Position: Coordinator, Center for Excellence in Higher Education Law & Policy
Kaylie Murphy graduated in 2017 from the University of South Florida, with a degree in English Literature and Cultural Studies. She worked at Stetson Law in the Faculty Support Department before transferring over to the Center as Coordinator in April 2020. Kaylie has worked during the Summer and Fall semesters to produce webinars on higher education law & policy issues, such as Title IX developments, diversity and equity, student mental health issues in light of Covid-19, and landmark cases that effect the LGBTQ community. Kaylie is passionate about higher education and social justice issues, and she looks forward to assisting Professor Peter Lake at the upcoming Higher Education Conference.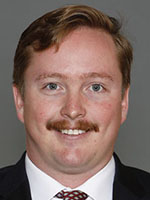 John Lines
Position: Center Fellow
Expected Graduation Date: May 2021
John Lines is a third-year student and the current Center Fellow and President of the Education Law Association. He is from Quincy, Florida and graduated from Sewanee: The University of the South with a Bachelor of Arts in Political Science. Prior to law school, John worked in Washington, D.C. as the External Affairs Officer for the International Conservation Caucus Foundation and then Director of Screening Services for Exclusion Screening, LLC, a health care compliance firm.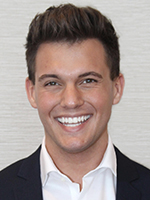 Blaze Bowers
Position: Teaching Fellow
Expected Graduation Date: May 2021
Blaze graduated from Grace College of Winona Lake, IN, in 2018, where he earned a degree in Secondary Social Studies Education and History. After graduating from Grace College and earning his Professional Educator's licenses, Blaze decided to pursue his life-long dream of becoming an attorney. At Stetson University College of Law, Blaze is currently the Teaching Fellow for Professor Peter Lake and the Center, working in Tort and higher education law and policy courses at Stetson and has formerly served as the Center Research Fellow. He also currently works as an Advanced Certified Legal Intern at Stetson's Veterans Advocacy Center. Blaze hopes to one day work in higher education legal affairs and to affect federal and state higher education policy. He is specifically interested in First Amendment issues, Title VII and employment law, and regulatory compliance generally.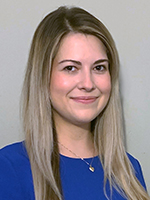 Grace Moseley
Grace Moseley graduated from Florida State University in 2013 where she earned a degree in Political Science and Creative Writing. From there she began her career in public service where she spent a year teaching high school, and was honored as one of Florida's most effective teachers. Grace has also spent several years working as a Legislative Aide in the Florida State Legislature and is currently a full-time higher education Policy Analyst for the Florida College Access Network, housed at the University of South Florida. She is currently a part-time 1L at Stetson University College of Law where she serves as the Secretary of the Part Time Student Society and the 1L Representative for the Student Bar Association.