National Recognition of Stetson Law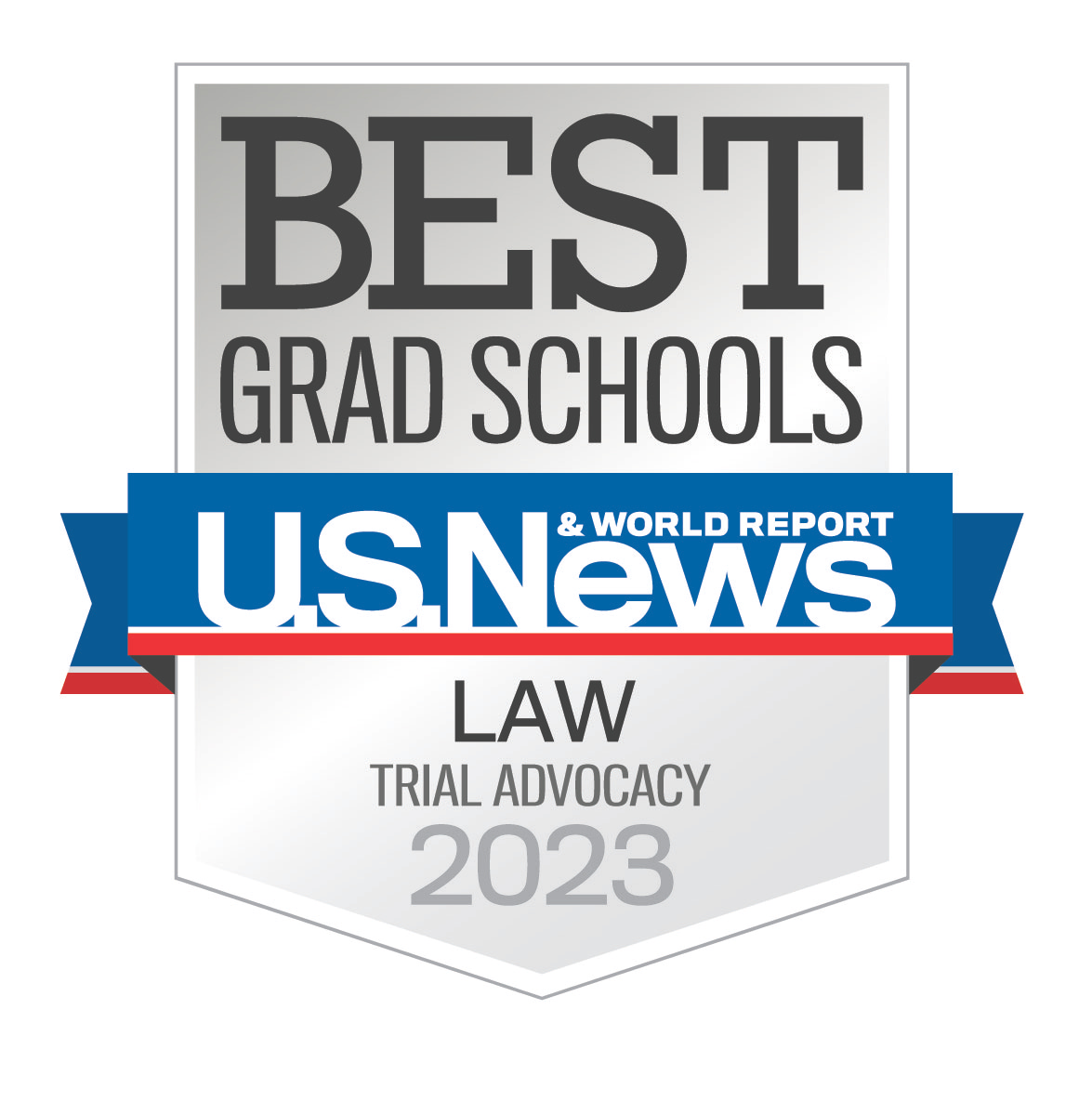 Stetson University College of Law is ranked #3 by U.S. News in trial advocacy and #3 in legal writing, both vital skills for attorneys.
---
35 States
Represented in Fall 2019 J.D. entering class, plus 3 foreign countries
300
+
Externships
One of the few law schools across the country that guarantees every student can participate in a clinic or externship during law school.
---
Award-winning Advocates
Stetson's winning record in dispute resolution, trial team, and moot court competitions over the past 36 years is unmatched. Since 1980, Stetson Law has won...
6
World Championships (International)
83
National Championships
100
Regional Championships
179
Best Oralist/Advocate Awards
2
National Competition Awards
Expert Faculty
Professor Royal Gardner, director of the Institute for Biodiversity Law and Policy
Secured Stetson Law as a meeting place for an international conservation coalition, oversaw an amicus brief cited by the U.S. Supreme Court in a Clean Water Act case that has national implications, and obtained a grant for work on wetlands restoration in the state.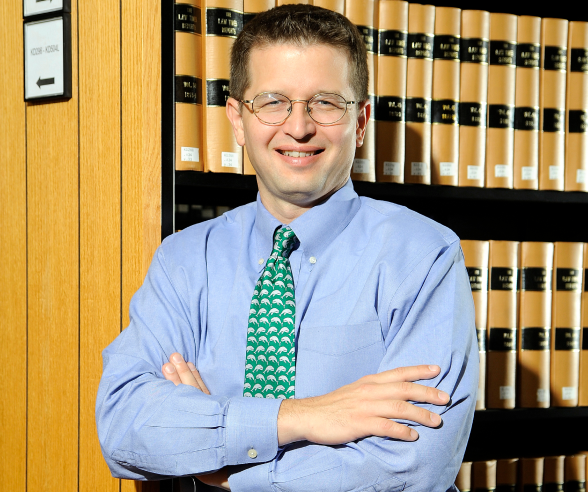 Explore our Centers and Institutes
Center for Excellence in Advocacy
Promotes the continuing development of unparalleled advocacy skills through teaching, scholarship and research
Center for Excellence in Elder Law
Established to meet the increasing need for legal education and research in the field of law and aging
Center for Excellence in Higher Education Law and Policy
Aims to advance the field of higher education law through research and special programs
Institute for the Advancement of Legal Communication
Home for the study of the legal communication issues facing lawyers, professionals, and the public
Institute for Biodiversity Law and Policy
Focal point for education, research and service activities related to biodiversity issues
Institute for Caribbean Law and Policy
Strives to establish meaningful partnerships with law schools and organizations in the Caribbean
Veterans Law Institute
Aims to increase legal services available to military members, veterans and their families
Awards and Recognition
Stetson Law Receives Higher Education Excellence in Diversity Award
Stetson University College of Law received the 2020 Higher Education Excellence in Diversity (HEED) Award from INSIGHT Into Diversity magazine — a national honor recognizing U.S. colleges, universities and professional schools that demonstrate an outstanding commitment to diversity and inclusion.
Supporting Your Success
We are dedicated to the success of our students.
Our Faculty
Our professors are involved in almost every aspect of campus life and are passionate about working with students. They serve as mentors, advising student organizations and coaching award-winning advocacy teams.
Clinics and Externships
Our students can sign up for more than 300 clinic and externship opportunities every year across the Tampa Bay, Florida metropolitan area. We guarantee that every student can participate in a clinic or externship course during law school.
Career Services and Bar Preparation
Our career placement numbers are always great, and we offer top-notch bar exam preparation and career guidance for students and graduates. Our staff has established numerous relationships with the Tampa Bay area legal community and works to help graduates find their ideal careers.
International Programs
You can explore the world while earning academic credit. Study in Australia, the Cayman Islands, England, France, The Netherlands, Spain, and South Africa and network with legal experts around the world.
Student Financial Planning
Stetson offers scholarships to help you save. All admitted first-year students are automatically considered for multi-year scholarships.
Veterans Resources
Numerous services and benefits are available for U.S. military veterans in the areas of tutorial assistance, and educational and vocational counseling. Stetson supports an unlimited number of qualified veterans or eligible dependents with the GI Bill's Yellow Ribbon Program.