About Stetson Law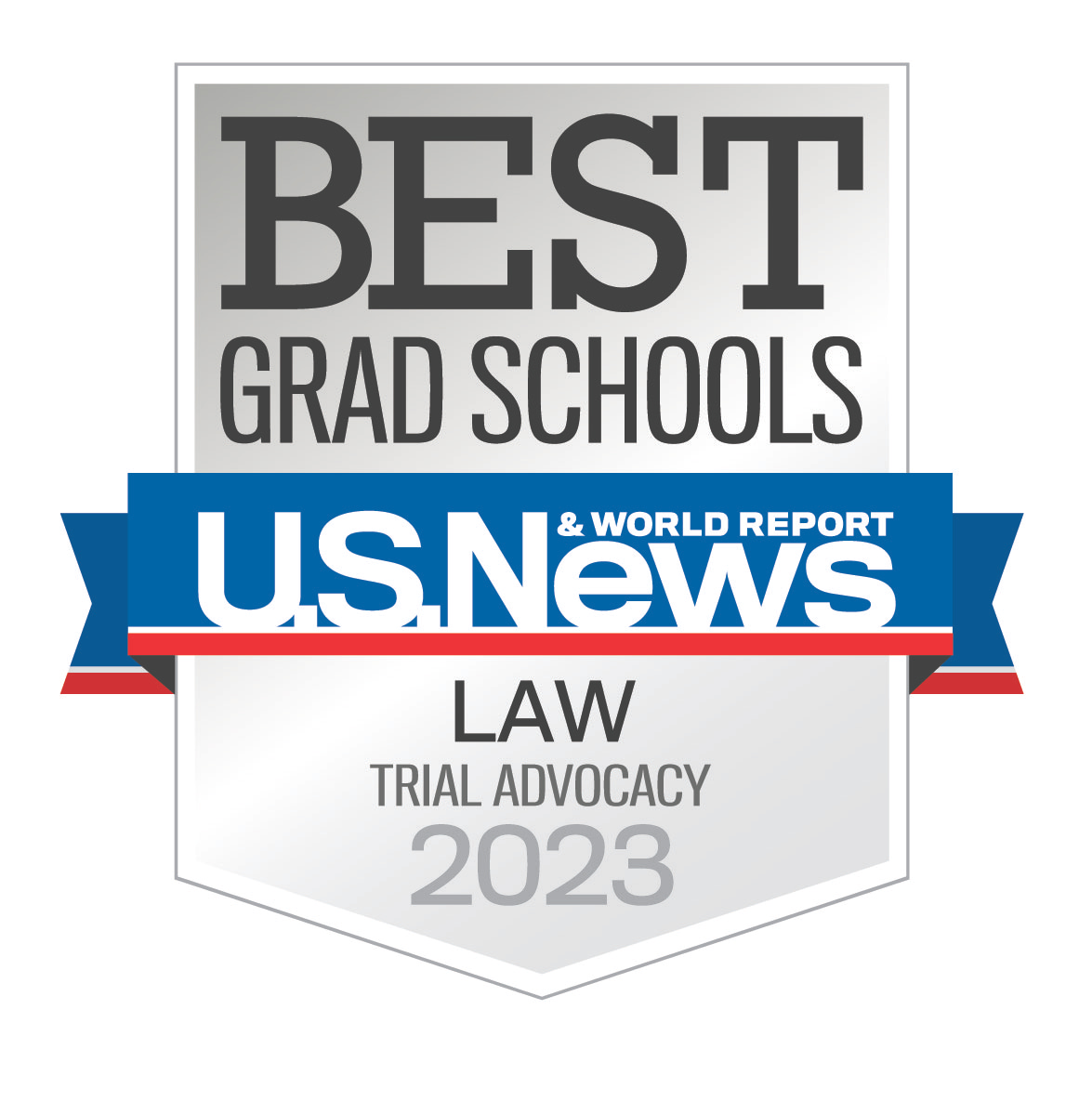 Stetson is ranked #3 in trial advocacy and #3 in legal writing by U.S. News & World Report (2023)
Fully accredited by the American Bar Association and Association of American Law Schools.
As Florida's first law school, Stetson has educated outstanding lawyers, judges and community leaders for more than a century.
Stetson University College of Law is an active part of the Tampa Bay metro area, with its main law campus in Gulfport/St. Petersburg and a satellite center in Tampa. The law school is a part of Stetson University, with a College of Arts and Sciences, School of Business Administration, and School of Music in DeLand.
Stetson at a Glance
---
Ranked #3 for trial advocacy and #3 for legal writing by U.S. News & World Report
Main law campus in Gulfport/St. Petersburg with satellite center near downtown Tampa
Talented, accessible faculty who excel in their fields
State-of-the-art library and classrooms
Seven courtrooms
One of few U.S. law schools to share space with a working court, Florida's Second District Court of Appeal
The first law school in Florida to require pro bono service by students and faculty
Excellent career development and bar preparation services
Home to four academic journals: Stetson Law Review, Journal of Aging Law & Policy, Journal for International Wildlife Law and Policy, and Stetson Journal of Advocacy and the Law
Honors program for top-ranked students
Nearly 40 student organizations
National and world champion advocacy teams
Vibrant campus life with diverse student organizations, interscholastic activities and competitions
Programs
Juris Doctor (J.D.)
The Juris Doctor degree is a cornerstone of the legal profession and is required to practice law in Florida.
Dual and Joint Degrees
J.D./LL.M. in Advocacy, J.D./M.B.A., and J.D./M.I.E.B.L. in International Economic Law
LL.M. Degrees
in advocacy, elder law and international law
M.J. Degrees
in elder law, and healthcare compliance
360° Virtual Tour
Explore the sights and sounds of Stetson University College of Law's Gulfport and Tampa campuses.
Our History
Learn about the history of Stetson University College of Law.