40th Annual National Conference on Law and Higher Education
New Dawn after Standing Long: 40 Years of Moving Forward in Higher Education Law and Policy
Join us for a celebration of the 40th anniversary of our interdisciplinary law and policy conference at our new home, the spectacular Wyndham Grand, Clearwater Beach. Join a courageous crew —people just like you— who have done extraordinary things to make higher education safe, compassionate, transparent, accountable, and authentic. In addition to our usual cutting-edge programming we will take time to acknowledge the achievements of interdisciplinary scholars, lawyers, administrators, senior leaders, coaches, experts, students, and others over the last four decades. Together we can chart a course for higher education fearlessly forward as we merge the best instincts of the law with those of educators.

Are you ready for the higher education law and policy event of 2019?

This is the way we look at 40: Success is not in the distance, but it is already here.

We hope to see you there!


40th Annual National Conference on
Law and Higher Education
Clearwater Beach, Florida
Jan. 30 - Feb. 4, 2019
Connect on Social Media for Updates
Save the Date for 2020:
41st Annual National Conference on Law and Higher Education
Clearwater Beach, Florida, Jan. 29 - Feb. 3, 2020

Conference Leadership

Conference Chair:
Peter F. Lake
Charles A. Dana Chair, Professor of Law, & Director, Center for Excellence in Higher Education Law and Policy, Stetson University College of Law
Honorary Co-Chair:
Oren Griffin
Associate Dean for Strategic Initiatives & Professor of Law,
Mercer University School of Law
---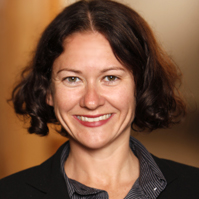 Director, Office of Professional Education:
Mercy Roberg
Stetson University College of Law