41st Annual National Conference on Law and Higher Education
Spiraling Compliance Culture: External Accountability and Institutional Authenticity at a Tipping Point
Our jobs seem harder than ever…the need for sanctuary, never greater.
A variety of legal mandates, some of which have been driven by prominent scandals and growing mistrust of our industry, occupy more and more of our time and energy. Campus activism and advocacy is on the rise: demands for fairness, transparency, basic needs, social justice, and free expression are ubiquitous. Our institutions are often pulled and pushed in different, sometimes conflicting, sometimes irreconcilable, directions. Meanwhile, the financial and business dynamics of higher education themselves are in flux. This is a profound moment of transition for higher education—programs have closed, academic employment is being redefined, institutional missions have been reimagined, and there have been significant changes in the lending market and government funding. Many of us wake up at night wondering if we will still be here in five years; and if we are, will we be radically and permanently changed? Are we at risk of falling off the edge, or are we nearing some finish line?
Join us in our 41st year at the Wyndham Grand Clearwater Beach as we assess where we are and where we are going. Interdisciplinary, academic dialogue is more important than ever to both understand the challenges that we face and to grasp the exciting opportunities that arise from exploring our core values and identities. This year we will hear from the widest variety of voices ever assembled at a single interdisciplinary, academic conference on higher education law and policy. Gather with us to retreat and reflect, to find inspiration amidst confusion, to hear from the major thought leaders in the field of higher education law and policy, to discover promising new practices and energizing perspectives—and most of all find productive ways to claim your authenticity at the tipping point.
Wyndham Grand Clearwater Beach, Florida
Jan. 29 - Feb. 3, 2020
Connect on Social Media for Updates
Conference Leadership

Conference Chair:
Peter F. Lake
Charles A. Dana Chair, Professor of Law, & Director, Center for Excellence in Higher Education Law and Policy, Stetson University College of Law
---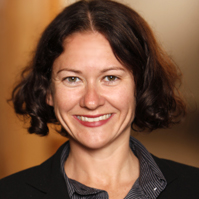 Director, Office of Professional Education:
Mercy Roberg
Stetson University College of Law