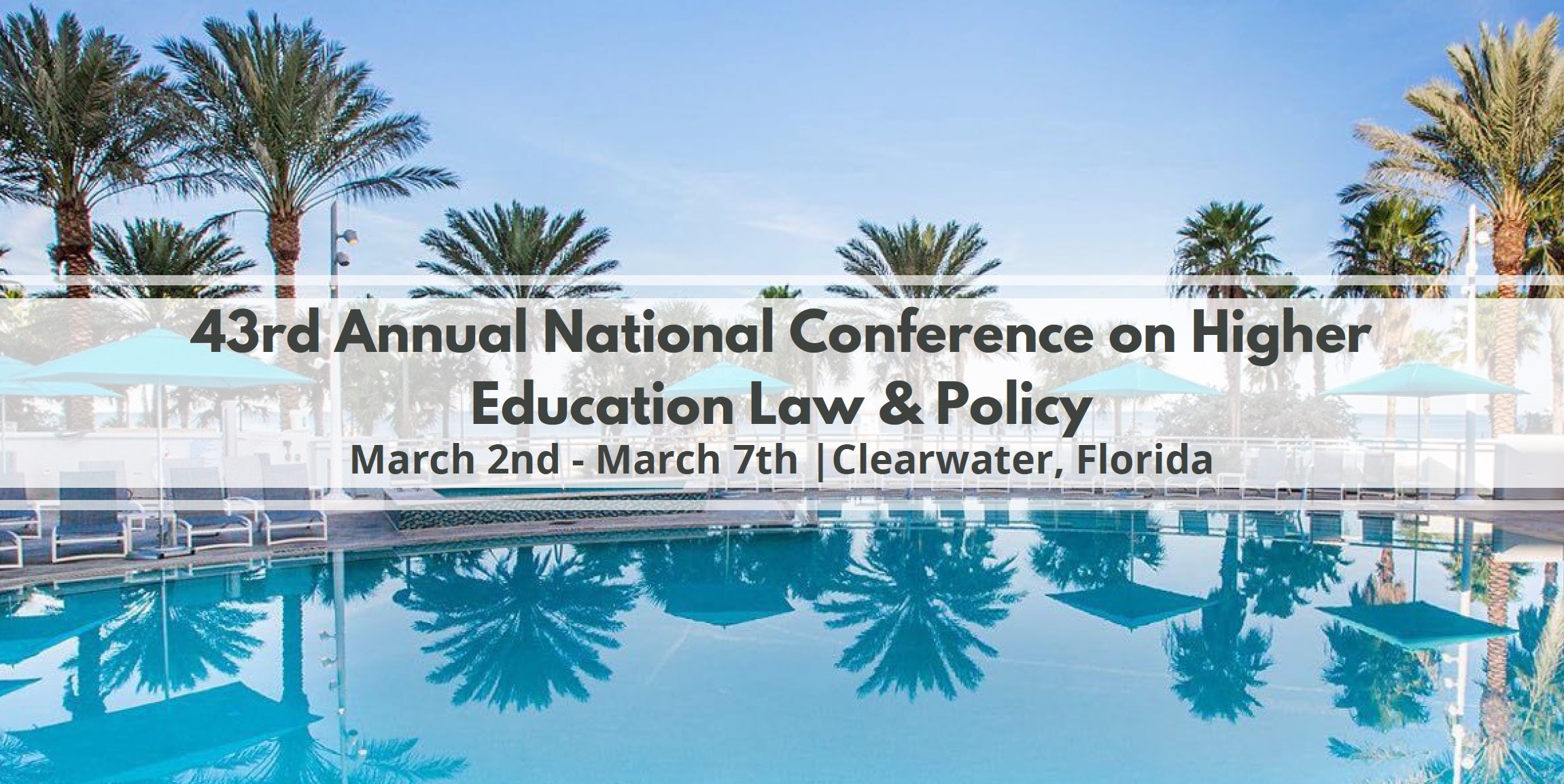 43rd Annual National Conference on Law and Higher Education
The Great Strategic Reclamation of Higher Education: The Heroes of Higher Education meet Post-Pandemic Law & Policy Challenges…and Opportunities. The pandemic stole from higher education and the effects will long outlive any virus. Now we reclaim what we can, building out the post-pandemic higher learning world. Dynamic social forces fueled a multitude of ongoing law & policy challenges for higher education—with little forbearance shown to our industry as we struggled to survive the pandemic. In the face of the greatest set of challenges to modern higher education we became more resilient, found heroic ways to adapt, and learned new ways to deliver higher education efficiently and safely.
Gloria Gaynor famously sang, "At first I was afraid, I was petrified…" but we have found a way to thrive again. Join us for a much-needed return to the Wyndham Grand Clearwater Beach for the 43rd Annual National Conference on Law and Higher Education as we recover and rebuild. We will address the myriad of law and policy challenges as we always do—with our signature interdisciplinary focus. This year's event will feature the usual range of stimulating academic perspectives and creative operational training on critical law and policy issues. Most of all we will gather together, once again, and pay homage to those we have lost by dedicating ourselves to creating the finest higher learning institutions in history. See you at the beach!
Conference Leadership

Conference Chair:
Peter F. Lake
Charles A. Dana Chair, Professor of Law, & Director, Center for Excellence in Higher Education Law and Policy, Stetson University College of Law