Board of Advisors 2023-24 (continued)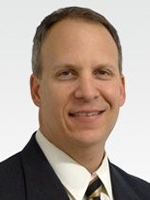 Scott M. Marcello '84; MAcc '85
Chair of the School of Business Administration Board of Advisors
President and Board member
African Mission Healthcare
Daytona Beach, Florida
Scott M. Marcello, a Stetson University graduate, serves as the president of African Mission Healthcare (AMH). AMH is a non-profit organization dedicated to improving healthcare access in Africa, particularly in Sub-Saharan Africa, by strengthening mission hospitals. Scott's role involves strategic planning, global operations oversight, building partnerships with mission hospitals, donors, and stakeholders, and ensuring AMH's long-term impact on healthcare in Africa.
Before leading AMH, Scott was a partner at KPMG LLP, where he held senior positions and gained expertise in audit, financial services, and regulatory matters.
He resides in Daytona Beach with his wife, Dene', and they have four grown children: Laura, Michael, Jason, and Andrew.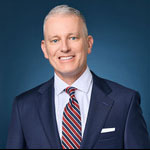 Peter J. Matulis '94
Executive Vice President
Profit Center Leader
Brown and Brown of Florida, Inc.
Orlando, Florida
Peter J. Matulis, a BBA in finance graduate from Stetson University, has a distinguished career in the insurance industry. He started at First Union National Bank and later joined Brown & Brown, Inc., one of the nation's top insurance brokers. Peter worked there for over 15 years, initially as a senior sales producer in Daytona Beach, FL, and later as the leader of the sales team in Orlando, FL, achieving significant sales growth. In 2016, he became the Profit Center Leader, managing a team of 135 insurance professionals specializing in risk management solutions. Peter holds the Chartered Property Casualty Underwriter designation.
Beyond his career, Peter has been actively involved in various organizations, including the Independent Insurance Agents of Central Florida, Ronald McDonald House, Junior Achievement, and the Volusia Echo Advisory Board. He also served on the Stetson University Alumni Association Board and chaired the School of Business Administration Board of Advisors. Peter resides in Orlando, Florida, with his wife Amy and enjoys exercise, biking, and music in his free time.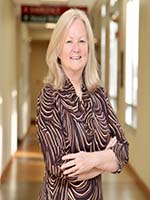 Angie Metcalf '83
Angie Metcalf is the Chief Administrative Officer at Flagler Health+ in St. Augustine, Florida. She joined Flagler Health+ in January 2021 as Chief Human Resources Officer before being promoted to her current role in October 2022. Prior to her tenure at Flagler Health+, Angie spent 14 years at Martin Health System in Stuart, Florida, where she served as Senior Vice President and Chief Resource Officer, overseeing IT, HR, Occupational Health, Compliance, clinical and management training, and organizational development. Under her leadership, Martin Health earned accolades such as Forbes' "America's Best Mid-Size Employer" in 2017 and 2018.
Before her healthcare career, Angie worked with Fortune 500 recruiting and outsourcing company Spherion Corporation in roles including Director of Compensation and Director of Organizational Development. She holds a BBA in Accounting from Stetson University and an MBA with a specialization in Organizational Behavior and Human Resources from the University of Florida. Angie has actively served on various boards and is a member of the Maria Jefferson chapter of the Daughters of the American Revolution. In her spare time, she enjoys college football, travel, and exploring culinary delights.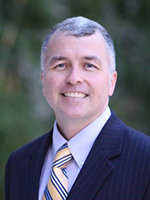 Brian D. Ray '91
Lecturer of Leadership and Ethics
University of Florida, Warrington College of Business
Army Reserve Command Chaplain
Gainesville, Florida
Brian Ray, a respected faculty member at the University of Florida, currently directs the Poe Business Ethics Center and serves as an Instructional Professor specializing in Leadership and Ethics. He also contributes to the Wall Street Journal as a Professor focusing on leadership and ethics. Brian has 17 years of experience as the former Associate Dean and Director of the University of Florida's Heavener School of Business, where he led a highly regarded undergraduate program.
His academic journey includes a Ph.D. in University Administration from Florida State University, a Master of Strategic Studies from the U.S. Army War College, and a BBA in Finance from Stetson University. Brian, a military Colonel, has received recognition for his exemplary leadership and has served on active duty in various locations, including Iraq, Afghanistan, Jordan, Kuwait, and Qatar. He and his wife Shannon have been married for 27 years and have two children.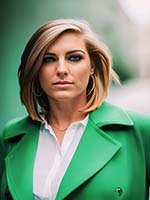 Jamie Schneider '06
Class Of 2006
Sports Marketer - Sports Fan - Champion of the Business and the Game
Jamie L. Schneider is a Sports Marketing Consultant with over a decade of experience in athlete marketing, sponsorship management, and branding. She excels in creating authentic connections between athletes, brands, and fans recognized within the NFL network.
Originally from Milwaukee, Wisconsin, Jamie's career started in advertising and media planning in Chicago. Her expertise spans across sports sponsorship, data analytics, and sports consulting, with notable roles at The Marketing Arm and the Washington Redskins. Currently, she's involved in NIL partnerships and college licensing with The 500 Level.
Jamie holds a BBA in Marketing from Stetson University and professional certificates from Columbia and Harvard, staying updated on industry trends for brand growth and competitiveness.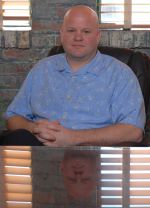 Christopher Shuster '91
Partner & Vice President of Sales and Marketing
Miller-Leaman, Inc.
Daytona Beach, Florida
After graduating from Stetson in 1992 with a BBA in Finance degree, Chris was employed by Miller-Leaman, Inc., a family-owned manufacturing company based in Daytona Beach, Florida. The company was founded in 1991 by his brother, Marty Shuster, and stepfather, Bill Miller. He holds a partnership role in Miller-Leaman and serves as the Vice President of Sales & Marketing. Miller-Leaman specializes in the manufacturing of industrial filtration equipment for various industries, and their filtration products are marketed and sold globally through a network of OEMs, distributors, and strategic partners. In addition to his involvement on the Business School Board of Advisors, Chris is fortunate to serve on the Water Institute Board of Advisors at Stetson University, leveraging his expertise in water filtration.
After spending more time in DeLand for several years, Chris recently acquired a historic property in downtown DeLand. He thoroughly enjoys and appreciates his connection with Stetson University and looks forward to spending more time in DeLand, fostering relationships with the Stetson community, and his Lambda Chi Brothers.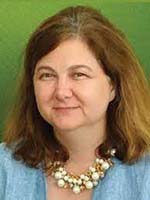 Christina Speh '93
Chief Compliance Officer
Wintrust Financial Corporation
Chicago, IL
Christina Speh has over 20 years of comprehensive experience in Compliance and Risk Management in banking as a regulator, consultant and technology vendor. Her experience spans across managing a multi-million dollar P&L, business development, pipeline management and resourcing strategic and tactical annual planning, leading bank consulting projects, new product introduction, managing off-site operations, outsourcing, contract negotiation, and public speaking on industry topics. Christina has in-depth specialization in CRA strategy, fair lending, HMDA, Consumer Risk, Compliance Program Development, strategic risk management, and development and implementation of automation to drive consulting costs down while increasing overall effectiveness.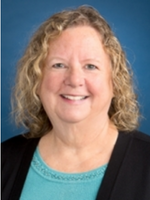 Linda Swayne '68, MBA '71
Professor Emeritus of Marketing
University of North Carolina at Charlotte
Charlotte, NC
Linda Eggeman Swayne, retired as a professor Emerita in 2021 from the University of North Carolina Charlotte after a long and distinguished career. She created an MBA program in sports marketing and management at UNC Charlotte and received various awards for her contributions to the Belk College of Business and the Charlotte community. She held leadership roles in professional organizations like the American Marketing Association and served on various advisory committees within the university.
Outside academia, Linda chaired the boards of several organizations, including the Community Blood Center of the Carolinas, Purple Promise Foundation to End Melanoma, and the United Way of Mecklenburg County's Small Business Division. She also lent her expertise to the Mecklenburg County Medical Society and UNC Charlotte's Athletic Department for strategic planning.
Linda authored 19 books and numerous research articles, with her work "Strategic Management of Health Care Organizations" being a key resource in health administration programs. Her contributions have left a lasting impact on education and community service.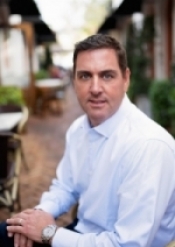 Scott Uguccioni '89
President
U & U Consulting Services
Orlando, Florida
Scott is a Global Senior Sales & Marketing Executive whose career spans over three decades of working with some of the industry's leading global brands. As president for U & U Consulting Services, with nearly 50 years of combined experience, Scott along with his wife, Lori, specializes in brand development, consulting and operational efficiencies in the Food & Beverage and CPG industries. Prior to starting U & U Consulting Services, Scott was with Barnie's Coffee & Tea for 10 years and served as the face of the company in addition to leading all sales and marketing initiatives - Scott still remains a part owner.
Before joining Barnie's, Scott served as Vice President of Sales for Mama Mancini's, where he led a $24 million sales budget for multiple product lines and was responsible for new business acquisition, P&L management, marketing, advertising, and packaging innovation. His sales and marketing career also includes positions of increasing responsibility with Darden Restaurants, illy caffé North America and De Cecco USA. His early post-college work with SunTrust, in addition to moonlighting as a bartender at Church Street Station, gave Scott ground-floor insights into finance and F&B operations that have served him well throughout his career.
Scott currently lives in Orlando, Florida with his wife and their two sons.