Board of Advisors 2021-22 (continued)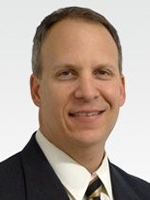 Scott M. Marcello '84; '85 MAcc
President and Board Chair
African Mission Healthcare
Daytona Beach, Florida
Scott M. Marcello is a double Hatter, having earned his undergraduate degree in 1984 and his master's in accounting in 1985. Scott currently serves as president of African Mission Healthcare (AMH). AMH is a not-for-profit organization that envisions an African continent filled with enduring and improving health systems where everyone has access to quality, compassionate healthcare. AMH contributes to this broad and aspirational vision by strengthening mission hospitals throughout Sub-Saharan Africa to aid those in greatest need. Scott's responsibilities include establishing, maintaining and executing African Mission Healthcare's strategy, overseeing the organization's global operations, building relationships with mission hospital partners, donors and other stakeholders and equipping AMH to have a significant, sustained and long-term impact on the hurting and forgotten in Africa.
Prior to his role with African Mission Healthcare, Scott served as the vice chair of audit for KPMG LLP. Scott's various experiences at KPMG enabled him to become well-versed in the forces and trends shaping audit, as well as the future of the financial services industry, including evolving regulation, integrated audits and technical accounting matters. Scott and his wife, Dene' (also a Stetson accounting graduate), live in Daytona Beach and have four children: Laura, Michael, Jason and Andrew. Laura and Michael have recently graduated from and Jason (a sophomore) and Andrew (a freshman) are attending college.
Peter J. Matulis '94
Executive Vice President
Profit Center Leader
Brown and Brown of Florida, Inc.
Orlando, Florida
Peter J. Matulis is a 1994 Stetson graduate with a B.BA in finance. After working 3 years in the banking industry with First Union National Bank, Peter joined Brown & Brown, Inc., in 1997. Brown & Brown, Inc. is the nation's sixth-largest insurance brokerage. After a 15+ year career as a senior sales producer in the Daytona Beach, FL office, Peter transitioned to the Brown & Brown office in Orlando, FL to lead the sales team. Following three years of record sales growth, Peter ascended to the Profit Center Leader of the Orlando office in 2016. Peter currently leads a team of 75 insurance professionals responsible for advising and maintaining risk management solutions for commercial insurance, employee benefits and personal lines. Peter holds the Chartered Property Casualty Underwriter designation.
Peter has held positions with the following organizations: Independent Insurance Agents of Volusia County, the DeLand Housing Authority and the Volusia Echo Advisory Board. From 2003 to 2009, Peter served on the Stetson University Alumni Association Board as the Young Alumni chairperson. He participated in Leadership Stetson in 2008 and served on the Greek Alumni Advisory Board in 2010. Peter served on the School of Business Administration Board of Advisors from 2011 - 2016 and chaired the board from 2013-2015.
Peter and his wife, Amy, live in Orlando, Florida. Peter enjoys running, fitness, music and sports.
H. Edward Patricoff '82, '85 JD, parent
Partner
Shutts & Bowen, LLP
Miami, Florida
Ed is a partner in the Miami office of Shutts & Bowen, LLP, where he is chair of the International Dispute Resolution Practice Group. He has built an international reputation as a tenacious litigator. Ed has developed a significant practice in domestic and international fuel sales, supply, and distribution and in the power generation industry.
His son Nicholas is a rising sophomore.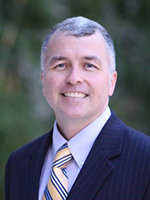 Brian D. Ray '91
Lecturer of Leadership and Ethics
The University of Florida, Warrington College of Business
Army Reserve Command Chaplain
Gainesville, Florida
After serving 17 years as associate dean and director of the University of Florida, Heavener School of Business, Brian Ray transitioned to a faculty role in May 2016 to teach courses in leadership, ethics and career management. He also serves as co-director of the Poe Center for Business Ethics Education and Research.
Ray received his bachelor's degree in finance from Stetson in 1991. While at Stetson, he served as student body president during his senior year. He received the Outstanding Young Alumni Award from the University in 2003. Ray went on to earn an MBA from the University of Central Florida and a PhD in university administration from Florida State University. He is also a graduate of Harvard University's Management Development Program and recently earned a master's degree in strategic studies from The United States Army War College.
In addition to his work in higher education, he serves as a colonel in the U.S. Army Reserve. During his military career, Ray has been recognized many times for exemplary leadership and service. He is a recipient of the General Douglas MacArthur Leadership Award, one of the Army's most prestigious honors. He is also a recipient of the Lowry Award, presented annually to the top company-grade officer in the Florida National Guard. Ray is currently command chaplain for the 377th Theater Sustainment Command. The 377th TSC is the largest command in the Army Reserve with 35,000 soldiers and 500 subordinate units. As command chaplain, he directs the religious support of over 100 chaplains and 40 chaplain candidates. Ray earned the Bronze Star Medal for his service in Iraq.
David Scott Rinker '91
Founder/President and CEO
Four Corners Holding Group, LLC
Wellington, Florida
A native Floridian, David Rinker is the founder of Four Corners Holding Group, LLC, focused on real estate asset management within the Southeastern United States. A graduate of Stetson University, Rinker earned his Bachelor of Business Administration with a concentration in finance in 1991. While at Stetson, Rinker participated in the successful Roland George Investments Program. After graduation, Rinker joined the Jack Eckerd Corporation, serving in their regional store remodeling division.
Following this position, and using skills acquired, Rinker recognized an opportunity to buy, renovate and lease residential properties in West Florida. Rinker earned his real estate and mortgage brokers licenses and launched Four Corners Holdings. The company now boasts holdings that span from light industrial to luxury residential, with concentrations in Tennessee, North Carolina and Florida. Additionally, Rinker has supported several angel investor groups focused on funding innovative projects in multiple sectors.
Rinker values service, finding time to volunteer on various boards focused on philanthropy, education and community.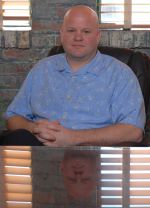 Christopher Shuster '91
Partner & Vice President of Sales and Marketing
Miller-Leaman, Inc.
Daytona Beach, Florida
After graduating from Stetson in 1992 with a finance degree, I was employed by Miller-Leaman, Inc., which is a family-owned manufacturing company based in Daytona Beach, Florida. The company was founded in 1991 by my brother Marty Shuster and stepfather Bill Miller. I am a partner in Miller-Leaman and serve as the Vice President of Sales & Marketing. Miller-Leaman manufactures industrial filtration equipment for a wide variety of industries, and we market and sell our filtration products across the globe through a network of OEMs, distributors and strategic partners.
In addition to being on the Business School Board of Advisors, I am fortunate to serve on the Water Institute Board of Advisors at Stetson, given my experience in water filtration.
After spending more time in DeLand the last several years, I recently purchased a historic property in downtown Deland. I thoroughly enjoy and appreciate my connection with Stetson University and look forward to spending more time in DeLand and with the Stetson community and my Lambda Chi Brothers.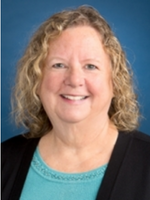 Linda Swayne '68, MBA '71
Professor Emeritus of Marketing
University of North Carolina at Charlotte
Charlotte, NC
Dr. Linda Eggeman Swayne '68 and '71 has been teaching since she received her PhD in marketing in 1978. She retired as professor emerita in 2021 from the University of North Carolina Charlotte. While at Charlotte, she created an MBA program in sports marketing and management and served as its director from 2007-2011. She received numerous service awards for her work in the Belk College of Business and in the Charlotte community. She served on various Chancellor's Advisory Committees – chaired Charlotte's subcommittee for Faculty Sportsmanship & Ethical Conduct, the University Committee on Athletics, and as the Faculty Athletic Representative (FAR).
Dr. Swayne was elected to many positions of leadership in her professional marketing community – she founded and served as president of the American Marketing Association Charlotte Chapter, and served as president of the Southwestern Academy of Business, The Society for Marketing Advances, the North American Case Research Association, and served as editor of the Case Research Journal.
Within the community, she chaired the Board of Directors of the Community Blood Center of the Carolinas, served on Boards of Charlotte Sports+Business Advisory Board, Purple Promise Foundation to End Melanoma, the Bioethics Resource Group, and multiple positions in the Association for University Programs in Health Administration (co-chair of the Strategic Thinking Faculty Forum); chaired the United Way of Mecklenburg County's Small Business Division for two campaigns, netting the highest number and amount of donations in its history. In addition, she served on the National Conference of Community and Justice.
Linda donated her time to assist the Mecklenburg County Medical Society with its first-ever strategic plan and UNC Charlotte's Athletic Department's with its first strategic plan.
Dr. Swayne is the author or co-author of 19 books, including the leading text used in the capstone course of most health administration programs: Strategic Management of Health Care Organizations, 8th edition (an imprint of John Wiley & Sons). In addition, she has published numerous research articles in marketing and strategic management journals.
Kurt Sylvia, parent
Managing Director and Financial Advisor
J.P. Morgan Securities
Jupiter, Florida
Kurt Sylvia is a managing director and financial advisor with J.P. Morgan Securities, a wealth management division of J.P. Morgan. Kurt is dedicated to serving the specialized needs of a limited number of affluent and institutional investors to ensure the highest level of attention and responsiveness. By working with an elite group of specialists, Kurt delivers highly customized solutions that address a full spectrum of wealth management needs. These needs extend beyond investment management to include liability management, trust and estate planning, tax management and philanthropic strategies. This approach is based on the model of providing advice, access to a world-class product platform and a well-executed plan. By following this approach, Kurt has developed personalized investment strategies that can help balance income, growth and risk for each client. Kurt's mission is to help clients pursue and/or maintain their preferred future through superior levels of consulting and service. Kurt has over 20 years of experience in the financial services industry. He is considered to be a top advisor to families of significant means, not only in the South Florida marketplace but nationally through industry recognitions, including Forbes, Barrons and Financial Times.
Kurt is a graduate of Providence College where he earned a bachelor's degree in finance. He holds FINRA series 6, 7, 31, 52, 63 and 65 licenses. Kurt resides in Jupiter, Florida, with his wife and two teen-aged children. Kurt and his wife, Michele, are actively involved in their community.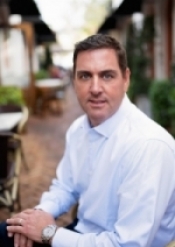 Scott Uguccioni '89
Chief Sales & Marketing Officer/Part Owner
Barnie's Coffee & Tea Co.
Winter Park, Florida
Scott is a veteran sales and marketing executive whose career spans three decades of working with some of the industry's leading global brands. As a part owner for Barnie's Coffee & Tea Co., Uguccioni serves as the face of the company in addition to leading all sales and marketing initiatives.
Before joining Barnie's in 2014, Uguccioni served as vice president of sales for Mama Mancini's, where he led a $24 million sales budget for multiple product lines and was responsible for new business acquisition, P&L management, marketing and advertising, and packaging innovation. His sales and marketing career also includes positions of increasing responsibility with Darden Restaurants, illy caffé North America and De Cecco USA. His early post-college work with SunTrust, in addition to moonlighting as a bartender at Church Street Station, gave Uguccioni ground-floor insights into finance and F&B operations that have served him well throughout his career.
Uguccioni lives in Orlando, Florida with his wife Lori and their two sons.