Academic Success Staff Directory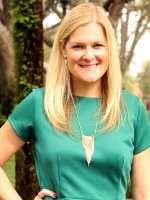 Stacy Collins
Executive Director of Career and Academic Success
Stacy Collins began her journey at Stetson University, receiving her bachelor's and master of arts degrees. She continues to be a proud Hatter in her position as Executive Director of Career and Academic Success. In this position, she leads the department in offering various initiatives to ensure student success. Ultimately, Stacy and her team strive to help students enhance their empowerment and agency, practice self-advocacy, learn independent academic competency, reach their educational goals and graduate proudly with a degree from Stetson University.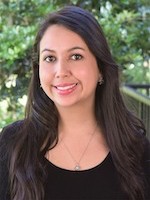 Joanne Bembinster
Director of Academic Success
Joanne is a graduate of Florida Gulf Coast University where she earned a bachelor's degree in sociology and a master's degree in educational leadership. Joanne's passion for higher education stems from the transformative experience she had as an undergraduate student. In her current role, Joanne has the opportunity to connect with students outside of the classroom setting while empowering them to succeed. Joanne's background in academic advising taught her the importance of helping students navigate through all aspects of their higher education journey. As a DeLand native, Joanne is proud to be serving Stetson University and her hometown community. In her free time, Joanne enjoys DIY projects, cooking and traveling with her husband.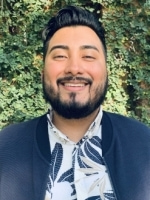 Alexander Navas Medina
Associate Director of Academic Success
Alexander is a graduate of Valencia College, where he earned his bachelor's degree in Organizational Leadership and is currently pursuing his Master of Business Administration at Stetson University. Alexander has always enjoyed and thrived off work that involves helping and serving others. In his current role, Alexander has the opportunity to connect with students through academic advising and success coaching. He also works with the Academic Success team to ensure that students have the necessary tools and resources to succeed. As a first-generation college student, Alexander truly understands the struggles and adversity students can face when starting school. His experience has created a passion for helping students navigate their journey in higher education. In his free time, Alex enjoys outdoor sports with his friends, relaxing walks and gaming with his wife.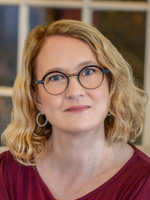 Martha von Mering
Associate Director of Accessibility Services
Martha von Mering earned both her bachelor's degree and Ph.D. from the University of Massachusetts at Amherst. Her bachelor's degree in Music Voice Performance led her to seek her master's degree in Organizational Management from Antioch University New England followed by her Ph.D. at UMASS in Educational Administration and Leadership with a concentration in special education. With two deaf siblings, Martha is passionate about serving all students with disabilities so that they may be lifelong learners and successful in both their personal and professional lives. Having spent over twenty years in the PK12 special education arena, Martha is excited to be able to bring her skills to the post-secondary level.
Gina Calbeto
Coordinator of Accessibility and Student Success
Gina graduated from Stetson University with a bachelor's degree in elementary education and earned a master's degree in educational leadership with a concentration in higher education through Florida Gulf Coast University. Gina is passionate about supporting students and helping to maintain equitable learning environments. In her current role, Gina assists students through the accommodations process and helps connect students to other resources available on campus. In her free time, Gina enjoys visiting theme parks, trying new restaurants with her friends, and spending time with her family.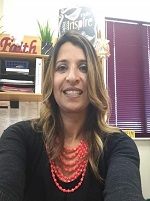 Marlene Vinciguerra
Coordinator for Tutoring and SPI
Marlene is a graduate of Stetson University, where she earned her bachelor's degree in business management with a minor in human resource management. She is currently pursuing a Master of Business Administration (MBA) at Stetson University and hopes to adjunct teach in the business school in the near future. Marlene focuses on intentional student growth and learning. She is passionate about supporting student academic success through effective advising, mentoring, peer tutoring, success coaching and relationship building. In her current role, Marlene leads a dynamic team of high-achieving student tutors, Stetson Peer Instructors and Peer Success Coaches to help provide tailored academic support to all students. In her free time, Marlene enjoys singing karaoke, cooking and entertaining for her friends and family, and visiting Florida theme parks.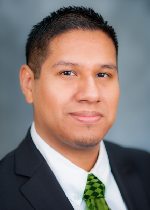 Steven Carillo
Steven graduated from Stetson University with a bachelor's degree in psychology and completed his master's degree in public administration at the University of Central Florida. A believer in autodidacticism, Steven has spent time learning public speaking, health and nutrition, graphic design and landscape photography. He is passionate about the well-being of Stetson's ambitious students. While pursuing higher education and preparing for a new career, it is important to maintain balance and manage emotional, community and mental health. In his spare time, Steven is an avid collector of comic books and exploring new nature trails with his wife and daughter.