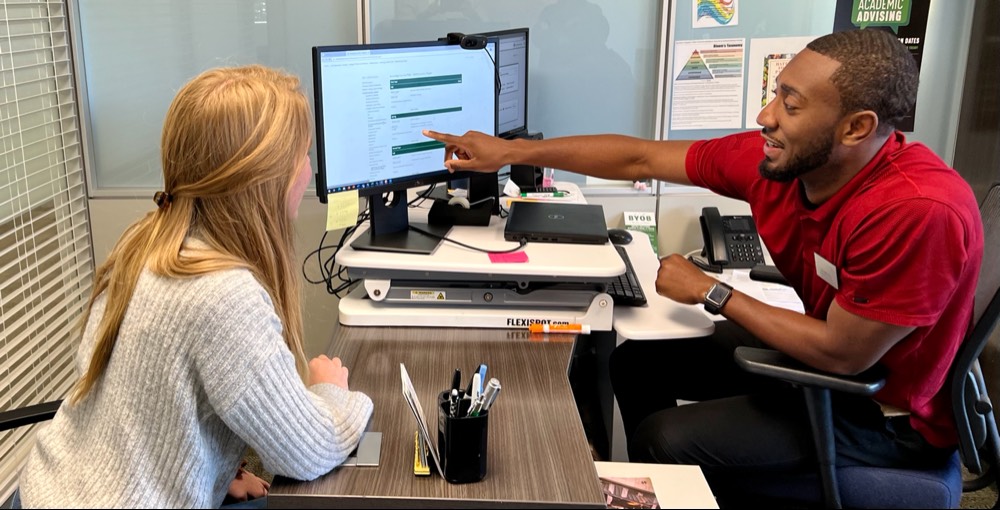 New Hatter Advising
All incoming First Time in College (FTIC) and Transfer students will connect with the New Hatter Advising team prior to starting their first semester at Stetson. Before the New Hatter Advising process can begin, students must first complete the Admissions process and submit all items on the New Hatter Checklist. After these steps are completed, we will be able to create a preliminary first-semester schedule and you will receive an email from the advising team shortly after.
New Hatter Advising will launch on Monday, November 20.
Meet with an Advisor
Our office space is centrally located on the 2nd floor of the duPont-Ball Library in the Hollis Family Student Success Center (HFSSC). Your New Hatter Advisor is more than happy to meet with you either in person or through Microsoft Teams. Please make sure to specify your preferred modality in the comments section when you schedule your meeting.
New Hatter Checklist Items
As mentioned, you must complete all checklist items before you can receive your schedule. For questions about the Health History form or Immunization requirements please contact the Health Services office at 386.822.8150 or email [email protected]. You can contact the Academic Success office for questions concerning the Personal Data and Advising form at 386.822.7345 or [email protected].