Success Coaching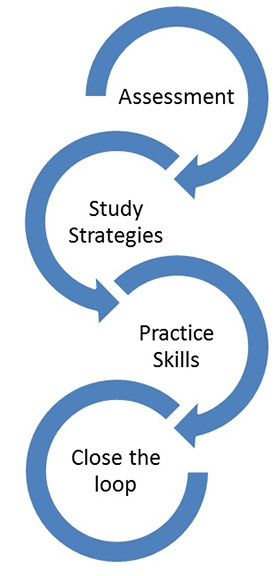 Success coaching is designed to aid students in achieving their maximum academic potential while at Stetson University. Success coaching is an interactive process that challenges the student to think about their personal and/or professional goals and relate them to their academic/educational goals. In this learning process, it is our goal that students leave our sessions more self-aware by understanding their strengths, values, interests and passions. Our coaching sessions can be held with an Academic Success staff member or one of our Peer Success Coaches.
While any academic topic can be discussed in a session, some of the main areas of interest are:
Time management and procrastination
Reading and studying
Test taking
Note taking
Classroom and test stress and anxiety
Schedule an appointment with a Success Coach or use the links below for help guides.
Peer Success Coaching
Peer Success Coaches (PSCs) are student leaders who have been trained through our success coaching program to work with other students in a stress-free environment to help build and refine academic skills in order to be successful. Peer Success Coaches (PSCs) provide a unique insight as they are current students who have found ways to be successful right here at Stetson!
Fall 2022 Hours
Monday: 9 a.m.- 4 p.m.
Tuesday: 11:30 a.m. - 4 pm
Wednesday: 9 a.m. - 4 p.m.
Thursday: 1 - 4 p.m.
Friday: 12 a.m. - 2 p.m.
To meet with a with a Peer Success Coach (PSC), please email them directly or stop by the Hollis Family Student Success Center (HFSSC) during their scheduled hours. Click on the "Meet our Peer Success Coaches" link above for more information.
Learning Tools
Below, you'll find a link to our Self-Service Learning Tools and a video on studying for finals. Our learning tools page is dedicated to topics related to academic success and improvement, each of which contains handouts and links to external websites and applications which discuss the topics presented.