Staff Directory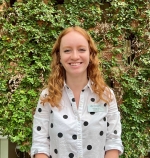 Caitlin McHale
Advising Specialist
Caitlin is a graduate of Stetson University where she earned her bachelor's degree in psychology with a minor in public health. She is currently pursuing a master's degree in clinical mental health counseling here at Stetson, and she hopes to one day work in a college counseling setting. Caitlin has worked at Stetson in multiple capacities throughout her time at the university, and she loves working with students to help set them up for success inside and outside the classroom. In her free time, Caitlin also enjoys music, art and spending time with family.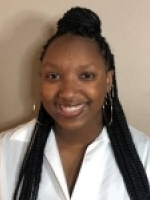 D'Andra Grant
Accessibility Specialist
D'Andra is a graduate of Florida State University where she earned her bachelor's degree in psychology and sociology. D'Andra currently works with Stetson as the Accessibility Specialist Graduate Assistant, and currently enrolled in Stetson's clinical and mental health counseling master's degree program. D'Andra loves to work with others, and help motivate them to be the best possible version of themselves they can be. In her free time, D'Andra enjoys watching movies, spending time with her family, and traveling.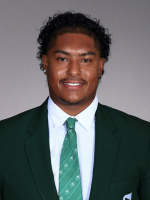 Ed Hernandez
Academic Success Specialist
Edward Hernandez graduated from Stetson University in 2023 where he earned a bachelor's degree in business administration dual majored in Finance & Professional Sales. During Edward's time as an undergrad, he became a part of the Centurion Sales Program. Also, he is currently a student athlete where he plays Defensive Tackle from Stetson NCAA Division 1 football. Edward is seeking his master's in Business Administration concentration in the field of accountancy. As an Academic Success Specialist Edward attributed this to his empathy, patience, and ability to connect with students. He understands the challenges that students face and uses his experience and expertise to help them overcome these obstacles and achieve success. Edward assists students in unlocking their full potential and achieving their academic goals. His dedication to Stetson students has made him a great team member of Academic Success. Outside the University, Edward enjoys spending time outdoors fishing, traveling, and weightlifting.