Staff Directory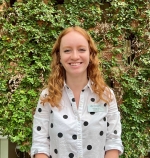 Caitlin McHale
Advising Specialist
Caitlin is a graduate of Stetson University where she earned her bachelor's degree in psychology with a minor in public health. She is currently pursuing a master's degree in clinical mental health counseling here at Stetson, and she hopes to one day work in a college counseling setting. Caitlin has worked at Stetson in multiple capacities throughout her time at the university, and she loves working with students to help set them up for success inside and outside the classroom. In her free time, Caitlin also enjoys music, art and spending time with family.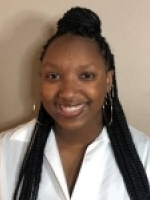 D'Andra Grant
Accessibility Specialist
D'Andra is a graduate of Florida State University where she earned her bachelor's degree in psychology and sociology. D'Andra currently works with Stetson as the Accessibility Specialist Graduate Assistant, and currently enrolled in Stetson's clinical and mental health counseling master's degree program. D'Andra loves to work with others, and help motivate them to be the best possible version of themselves they can be. In her free time, D'Andra enjoys watching movies, spending time with her family, and traveling.
Nathaniel Cureton
Academic Success Specialist
Nate Cureton is a graduate of Stetson University and earned his bachelor's degree in health sciences and psychology. Nate played 5 years for Stetson's football team and is currently seeking his Master's in Business Administration and Master of Health Administration in the dual- degree program. In the current role of Academic Success Specialist /Graduate Assistant, Nate oversee's the peer success coaching program and meet's with student's 1 v1 for success coaching. Nate wishes to help students reach their full potential and to be a helping hand for the community. Nate describes himself as hardworking, motivated, and focused. In his free time, he enjoys hanging out with friends, watching movies and traveling.