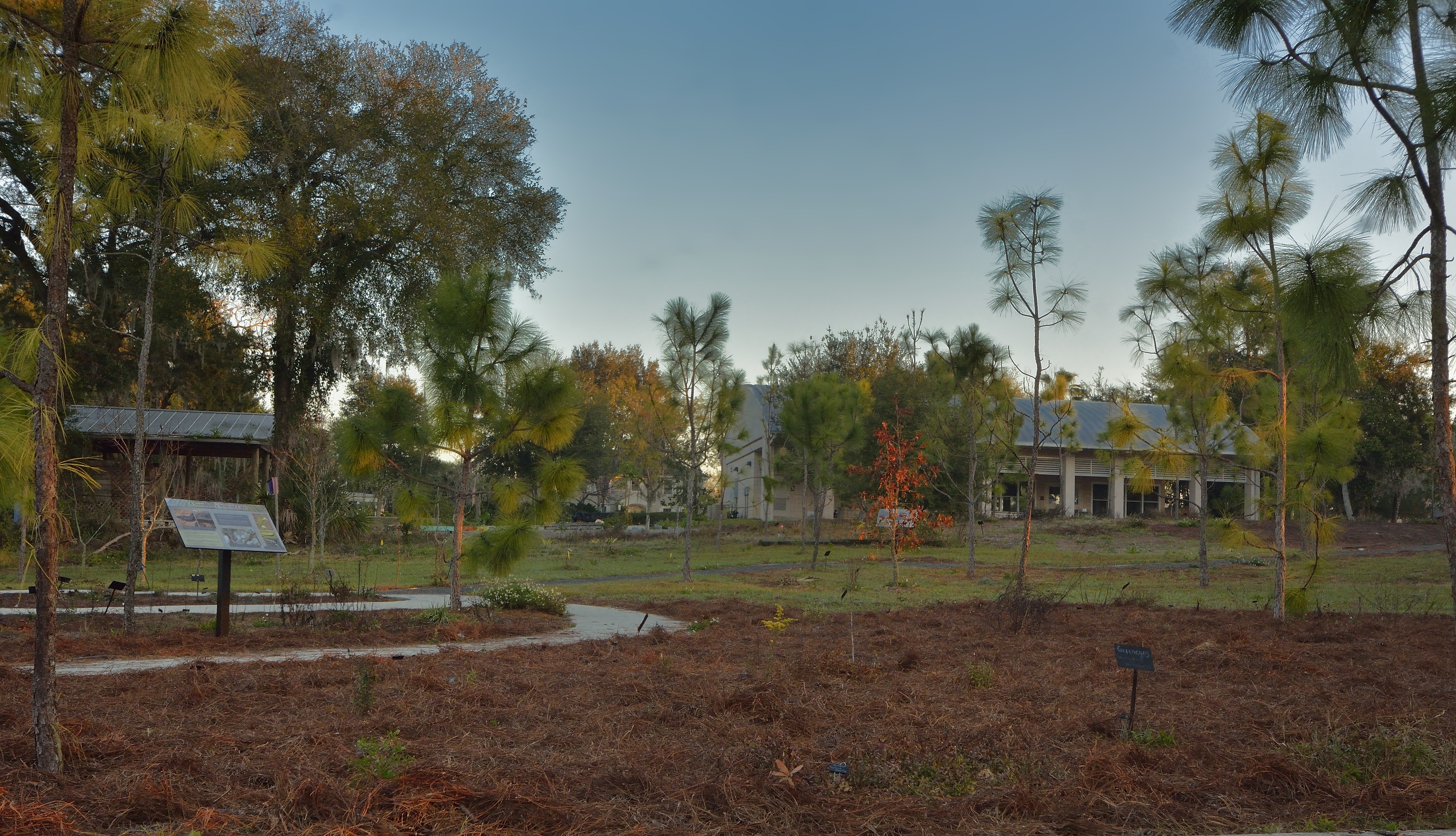 The Volusia Sandhill Ecosystem
A Teaching Landscape
It will take years to recover the longleaf sandhill ecosystem that once existed here — on a one-acre, dry, sandy slope of the DeLand Ridge, located behind the Rinker Environmental Learning Center and part of the Gillespie Museum grounds.
In the summer of 2011, the Volusia Sandhill Ecosystem restoration began with the planting of 80 trees — mostly longleaf pines but also turkey oaks, persimmons and black cherries which are associated with upland pine forests. Small plots of understory plants have been added by student volunteers, visiting scout groups and other community partners.
Join us for upcoming Volusia Sandhill events!
So Far...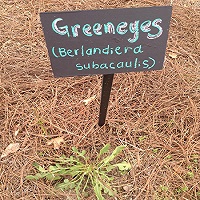 Roughly two-thirds of the total site has been restored to date with a pollination garden, several wiregrass areas, and plantings of Greeneyes, Coreopsis, Pawpaw, Silk grass, Gopher apples, and other native sandhill species.
More than a restoration, the ongoing project is also an outdoor classroom and living museum, offering a unique opportunity for environmental education about a rapidly disappearing ecosystem. Some outdoor classroom activities include investigations into Leaf Transpiration and sandhill Soil Profiles, a Plant and Pollinator Crossword Puzzle and Word Search, a Sandhill Scavenger Hunt, a Pollinator Scavenger Hunt, a Watercolor Painting in Nature video, and a Citizen Science Pollinator Observation Project, where participants observe pollinator activity in the sandhill and add their data to an ongoing inquiry.
(For a complete listing of the museum's online educational resources, including wildflower coloring pages, selected exhibit materials, and additional museum grounds information, see our Educational Resources Page, or download this comprehensive Overview of Gillespie Museum Online Resources.)
Paths through the landscape feature learning stations and interpretive signs to educate visitors about a critical ecosystem that once stretched across the southeastern U.S. — with a special focus on DeLand and Central Florida — from the geologic history of its coarse sands and limestone substrata to the flora and fauna that live in it.
The Gillespie Museum's 2015/2016 exhibit Sandhill Symphony, A Natural History of High Pine featured more than 300 images, taken by Stetson University Professor Peter May (Biology), giving visitors a rare and intimate glimpse into this vanishing sandhill ecosystem.
Learn more about the Gillespie Museum's Volusia Sandhill Ecosystem in this downloadable brochure.
An Extension of the Gillespie's Environmental Programming
The landscape serves as: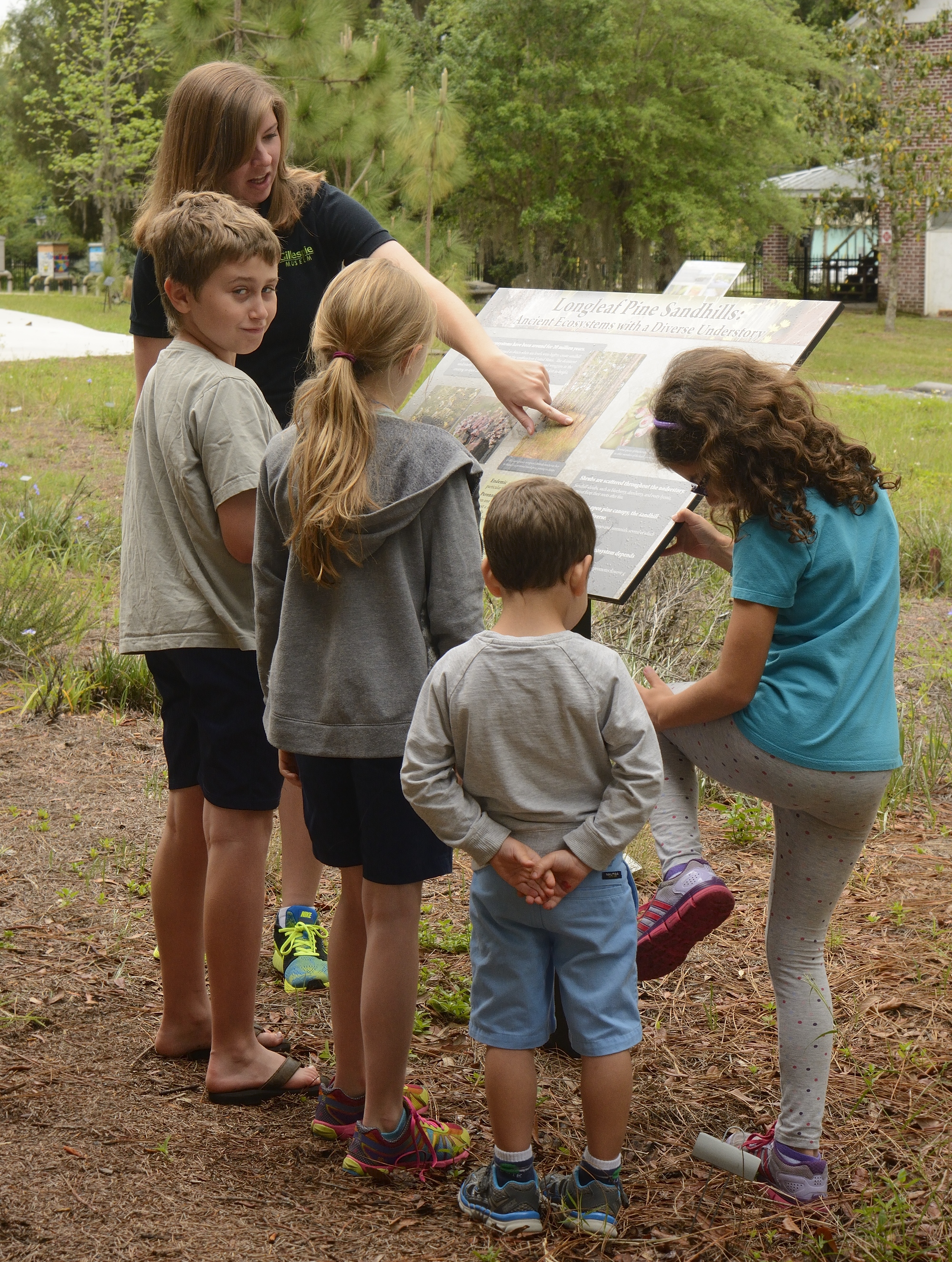 This Teaching Landscape is a place for all to learn about an ancient ecosystem with an unusually diverse understory, a part of Volusia County's natural history, as well as to engage in restoring a small version of this ecosystem and to help in returning a natural community to a corner of Stetson University's DeLand Campus.
There are many ways for you to Get Involved in supporting native ecology and the environment at the Gillespie, and many reasons why you should Plant Native too!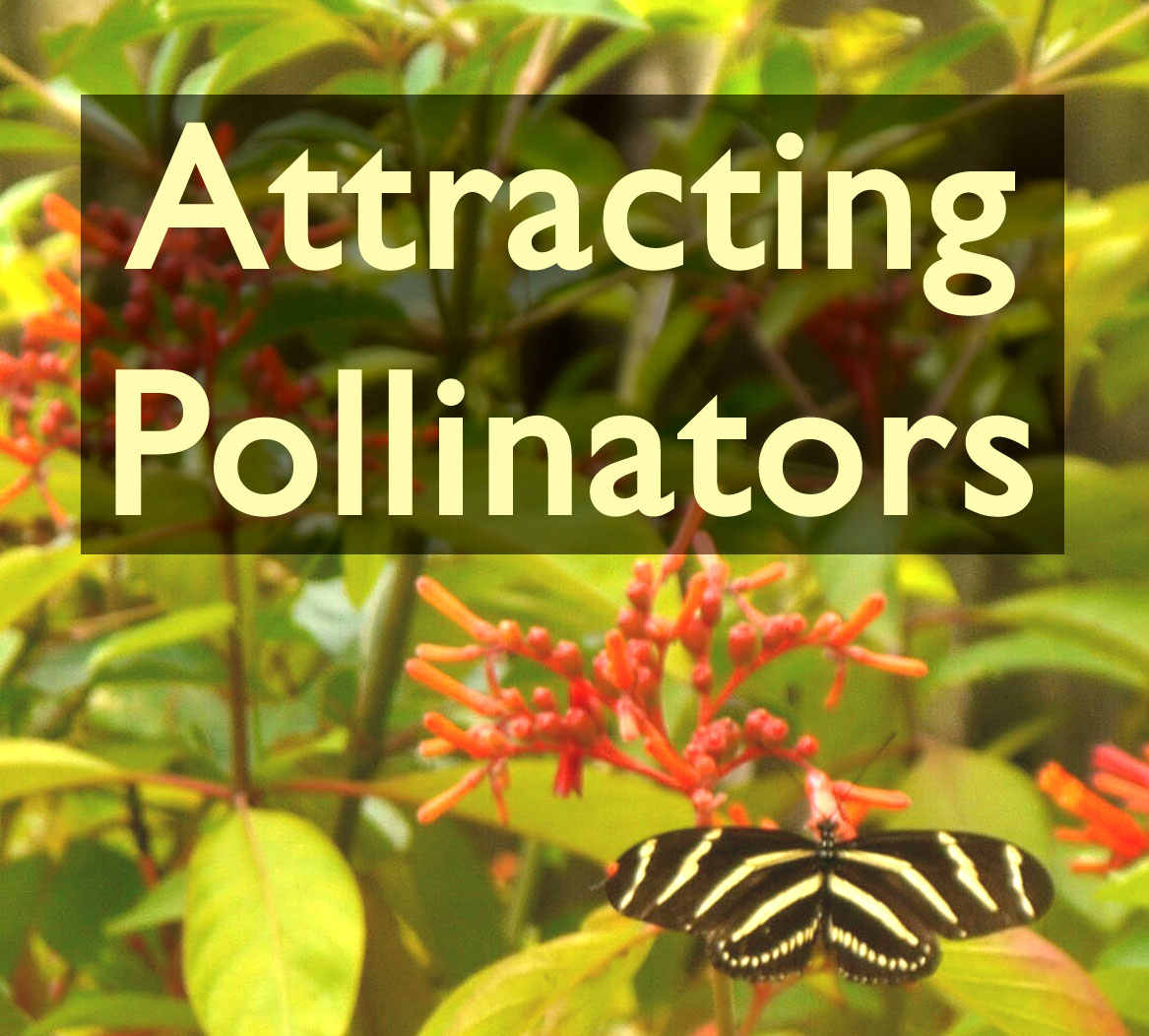 You can help support pollinators by incorporating native plants into your own yard or garden. Stetson professor Cindy Bennington has created a How-to video on Attracting Pollinators with Native Florida Wildflowers.
» Read the press release about the Gillespie Museum's Wildflower Garden grant