Sandhill Ecosystem and Ecology Resources
To Download and Save selected files on a Desktop or PC for printing, click on the thumbnail icon or the file title, right-click on the full image and choose "Save image as...," specify your desired file location, and click SAVE. For Mobile Devices, full-size images can be downloaded and then shared to your printer or PC.
(For a complete listing of museum resources, including selected exhibit materials and additional museum grounds information, see this comprehensive Overview of Gillespie Museum Online Resources.)
Coloring Pages
Florida Native Wildflowers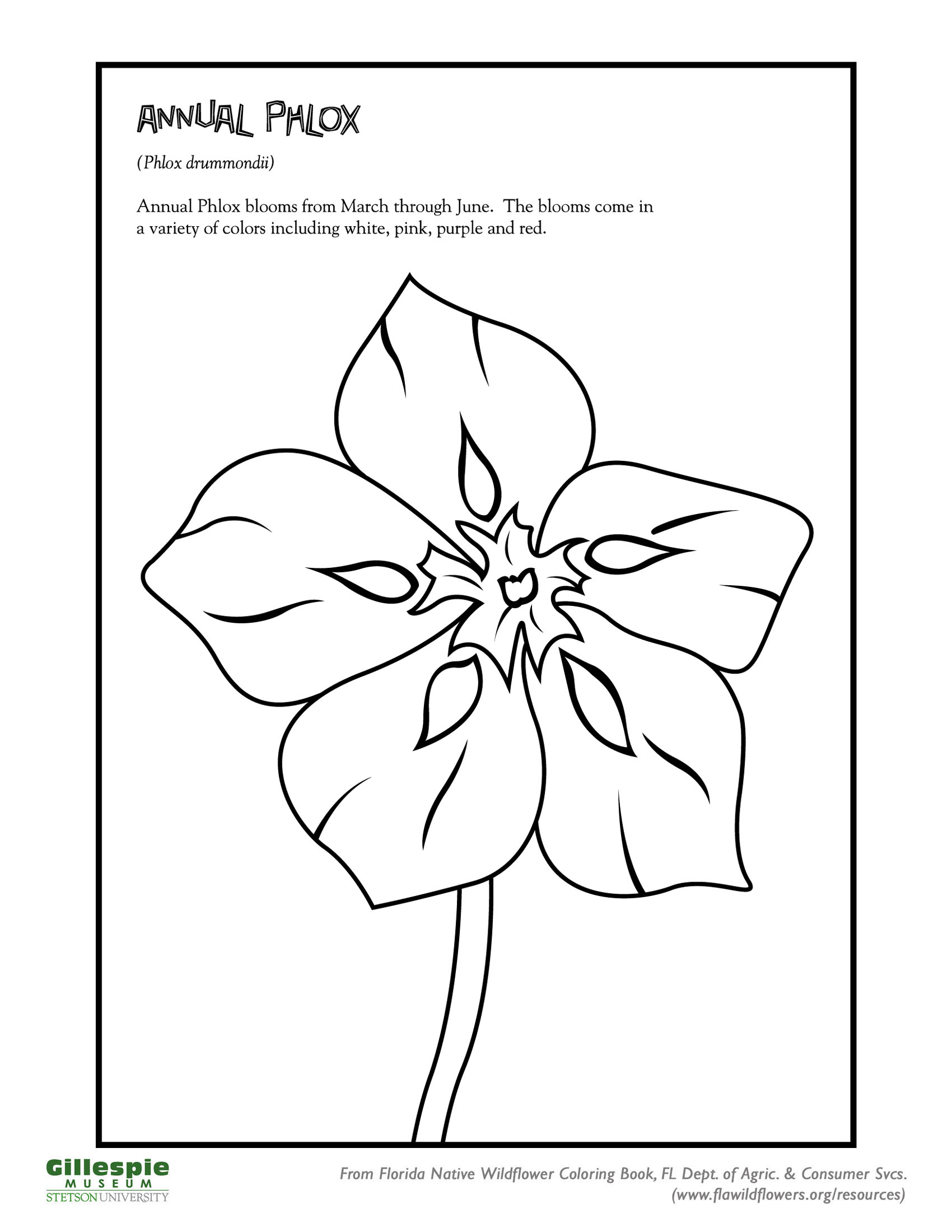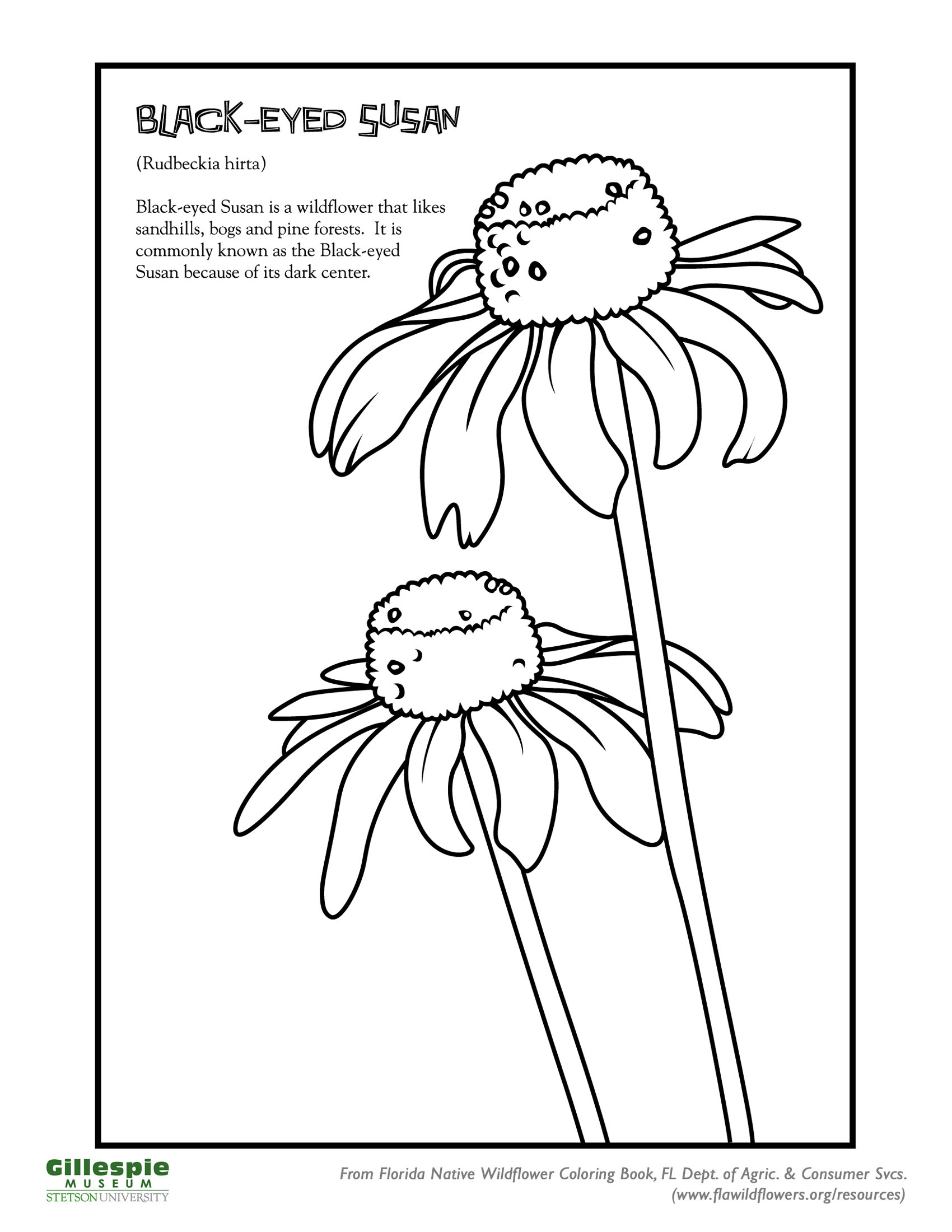 Black-eyed Susan Coloring Page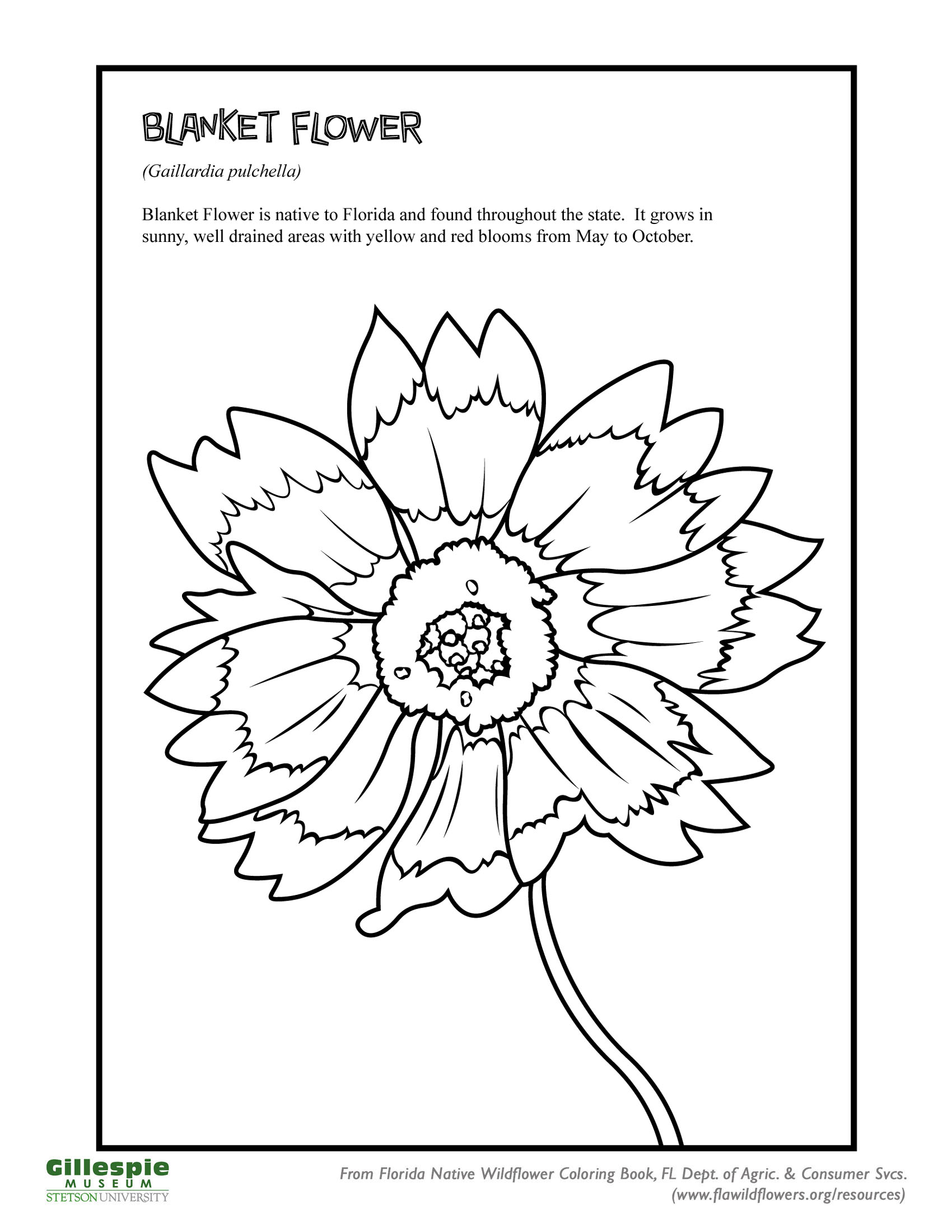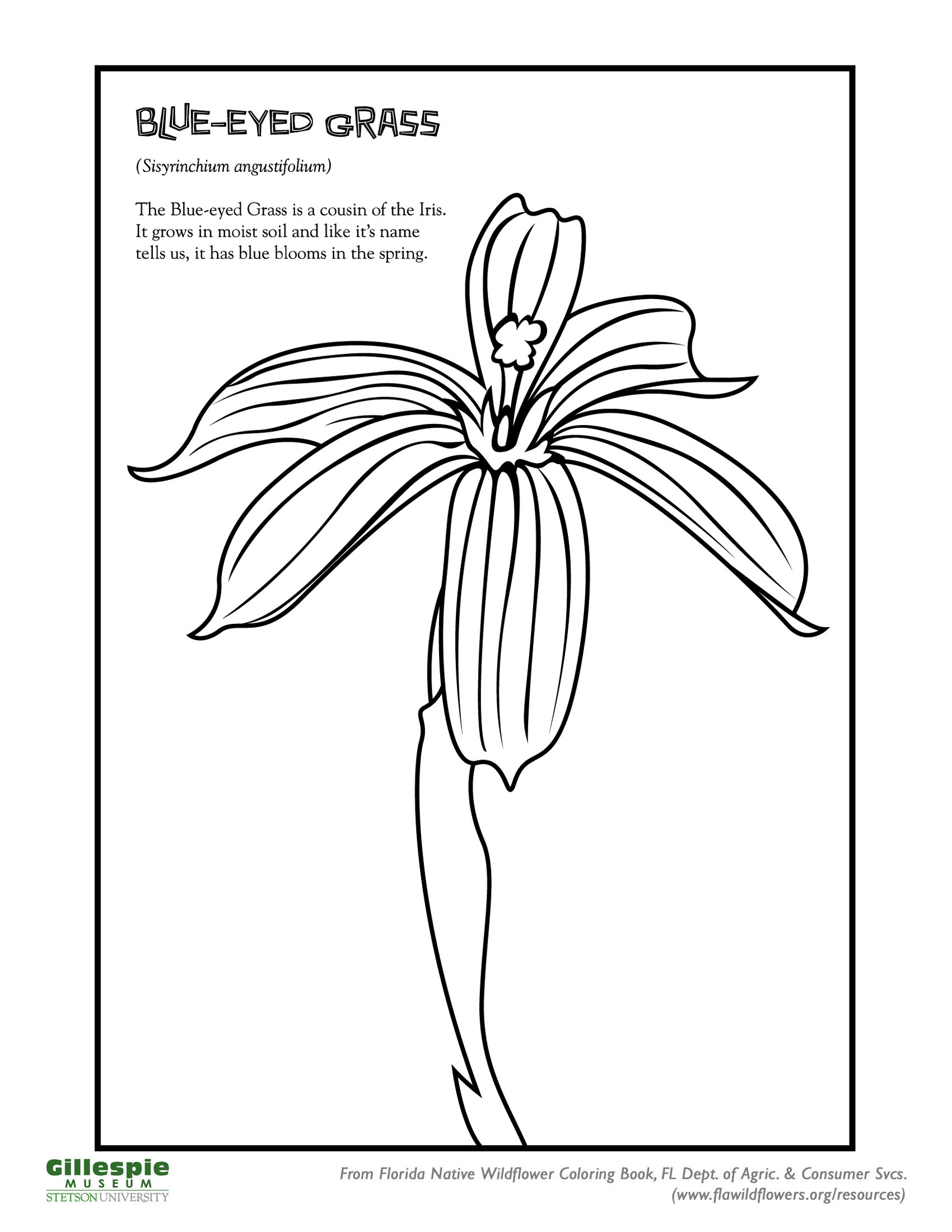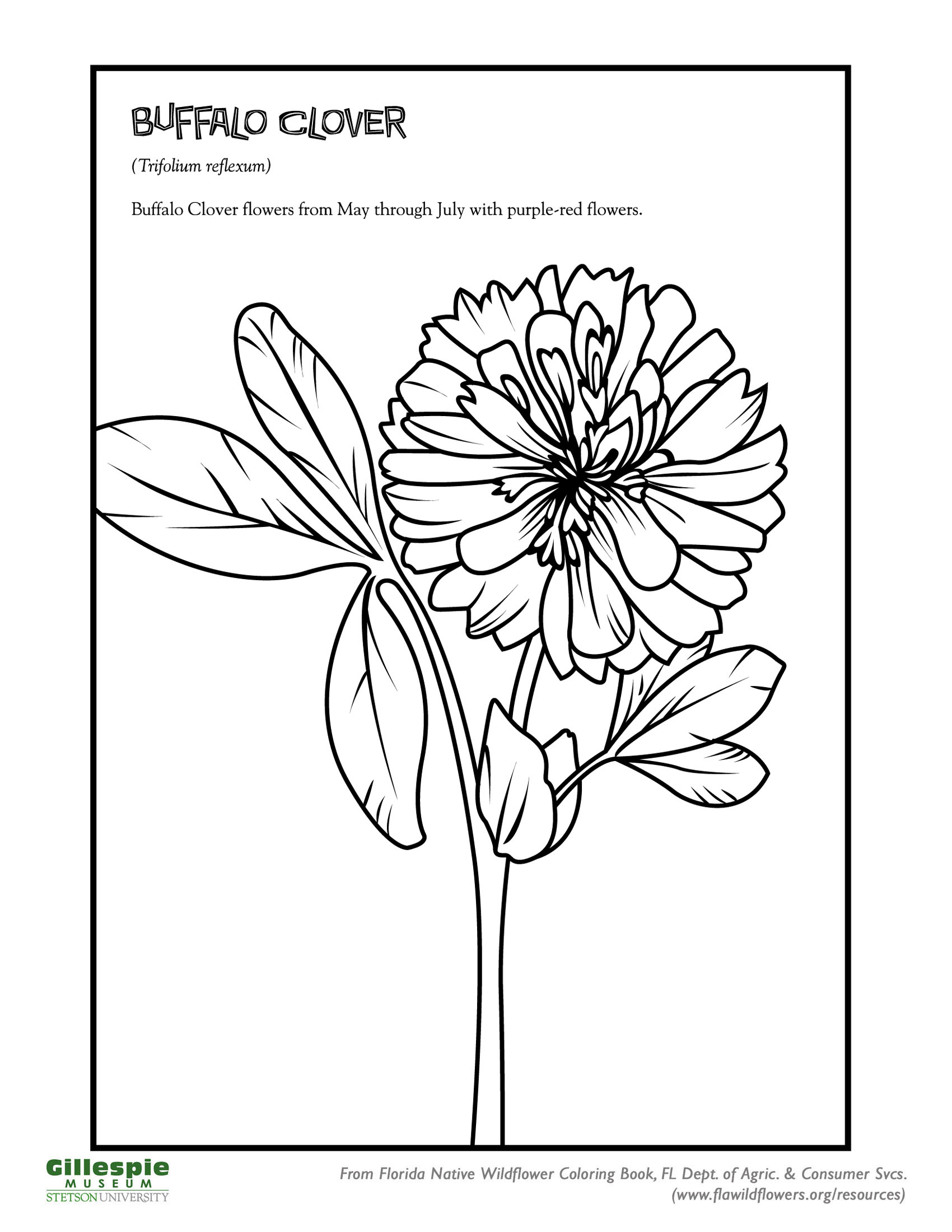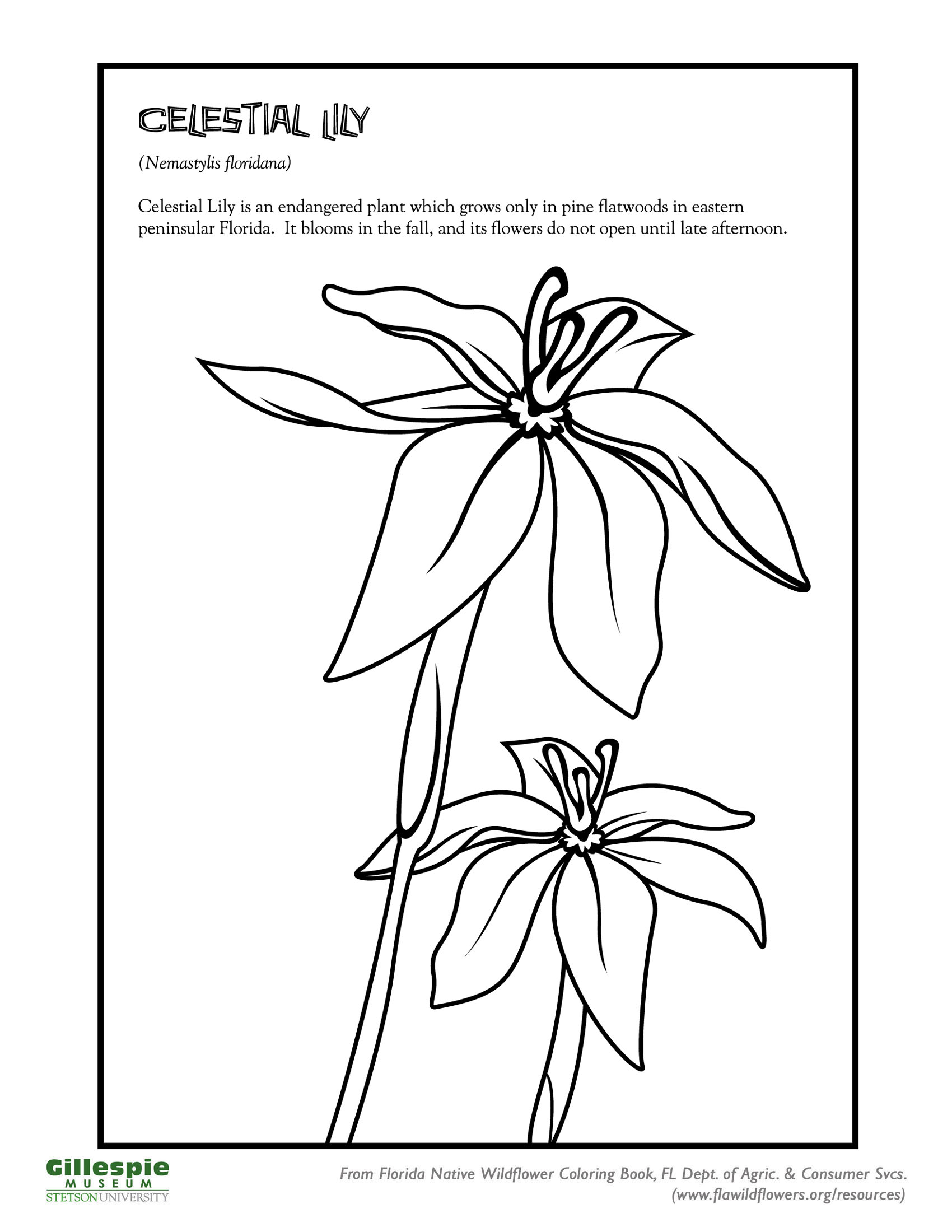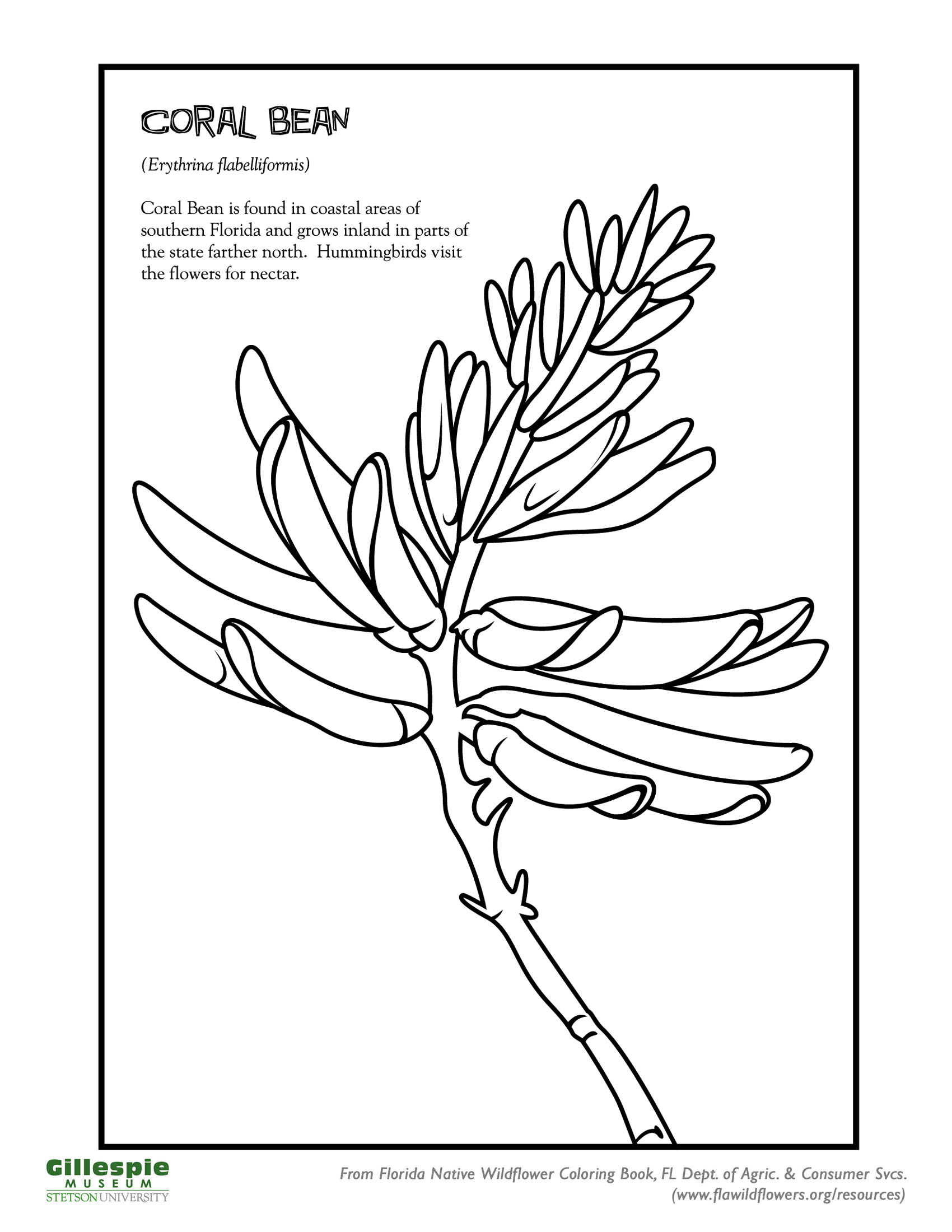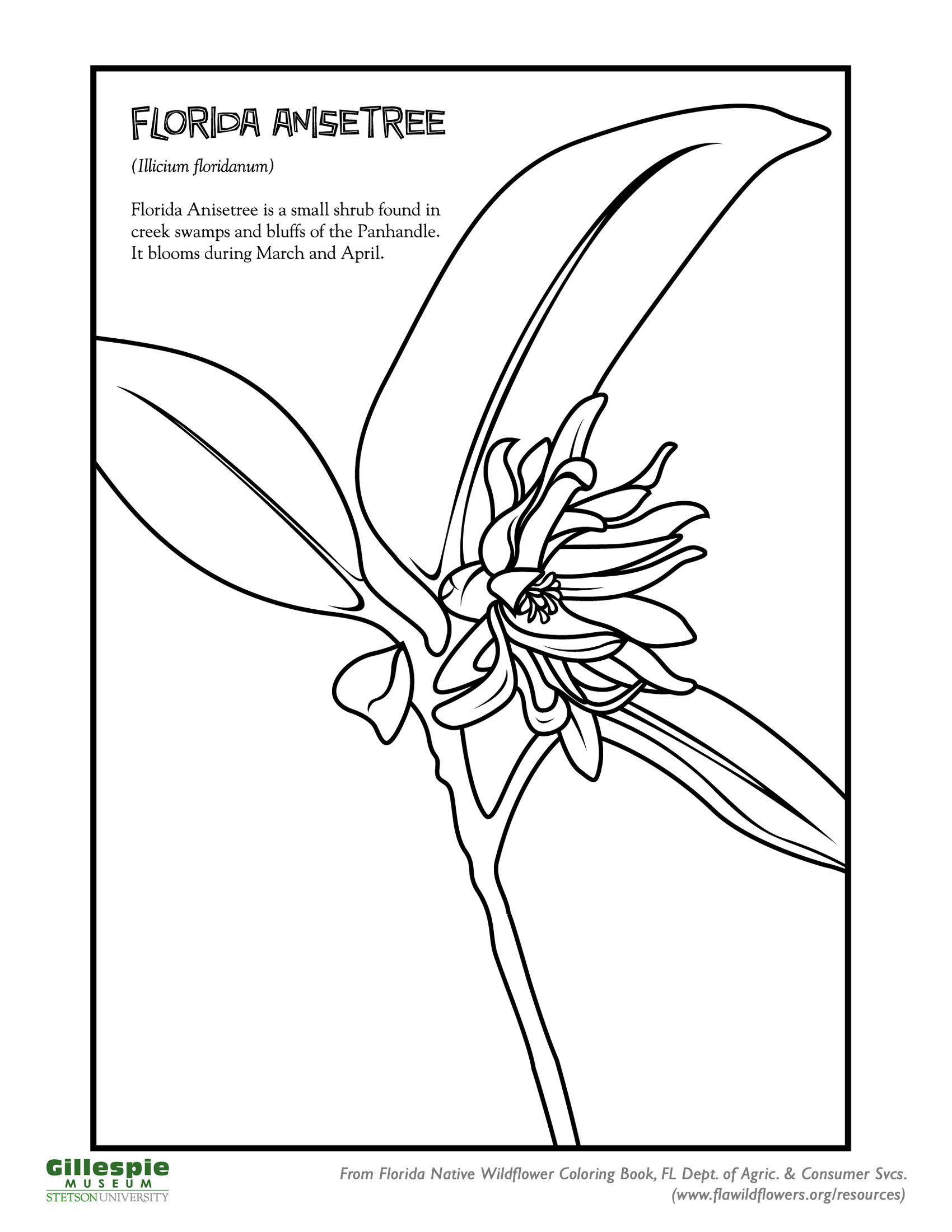 Florida Anisetree Coloring Page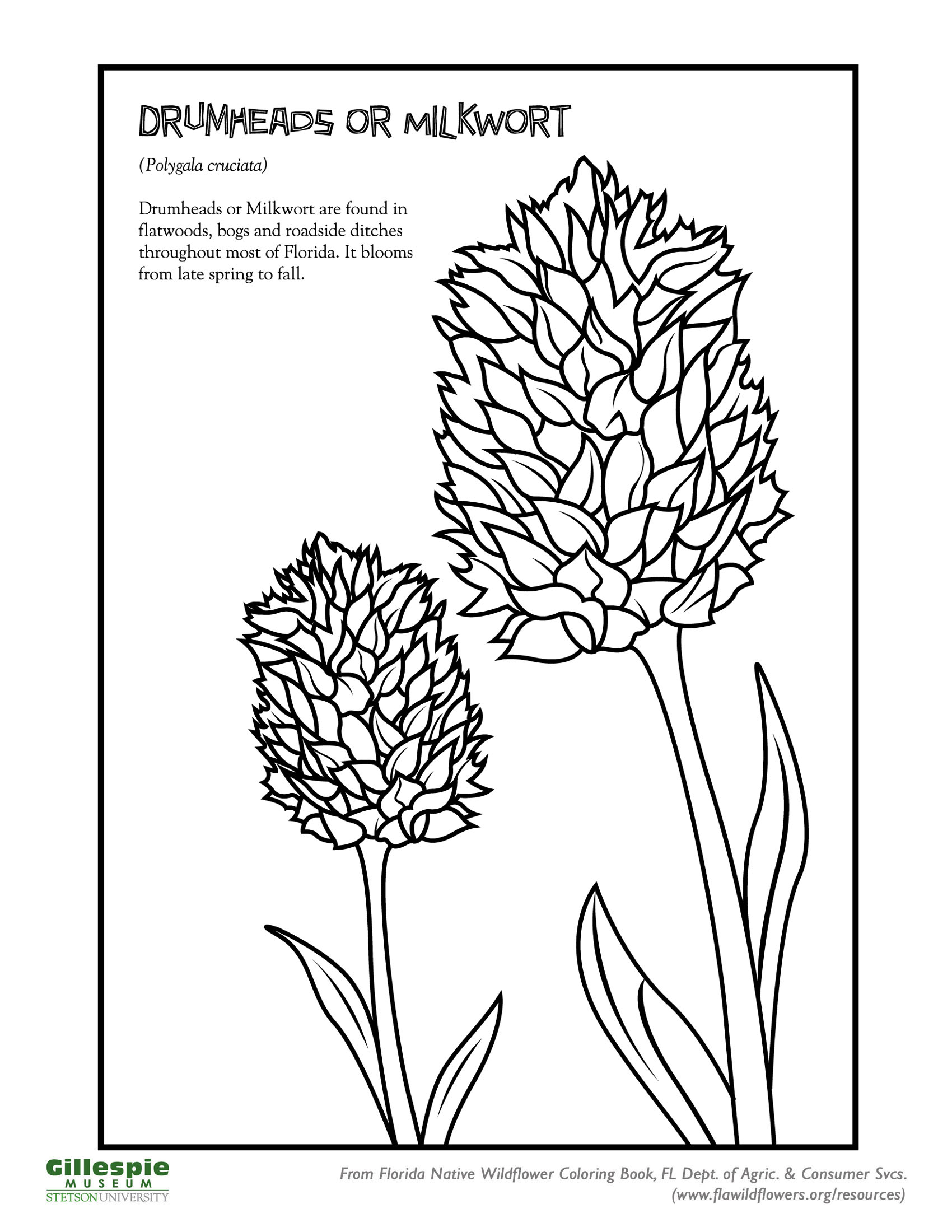 Milkwort or Drumheads Coloring Page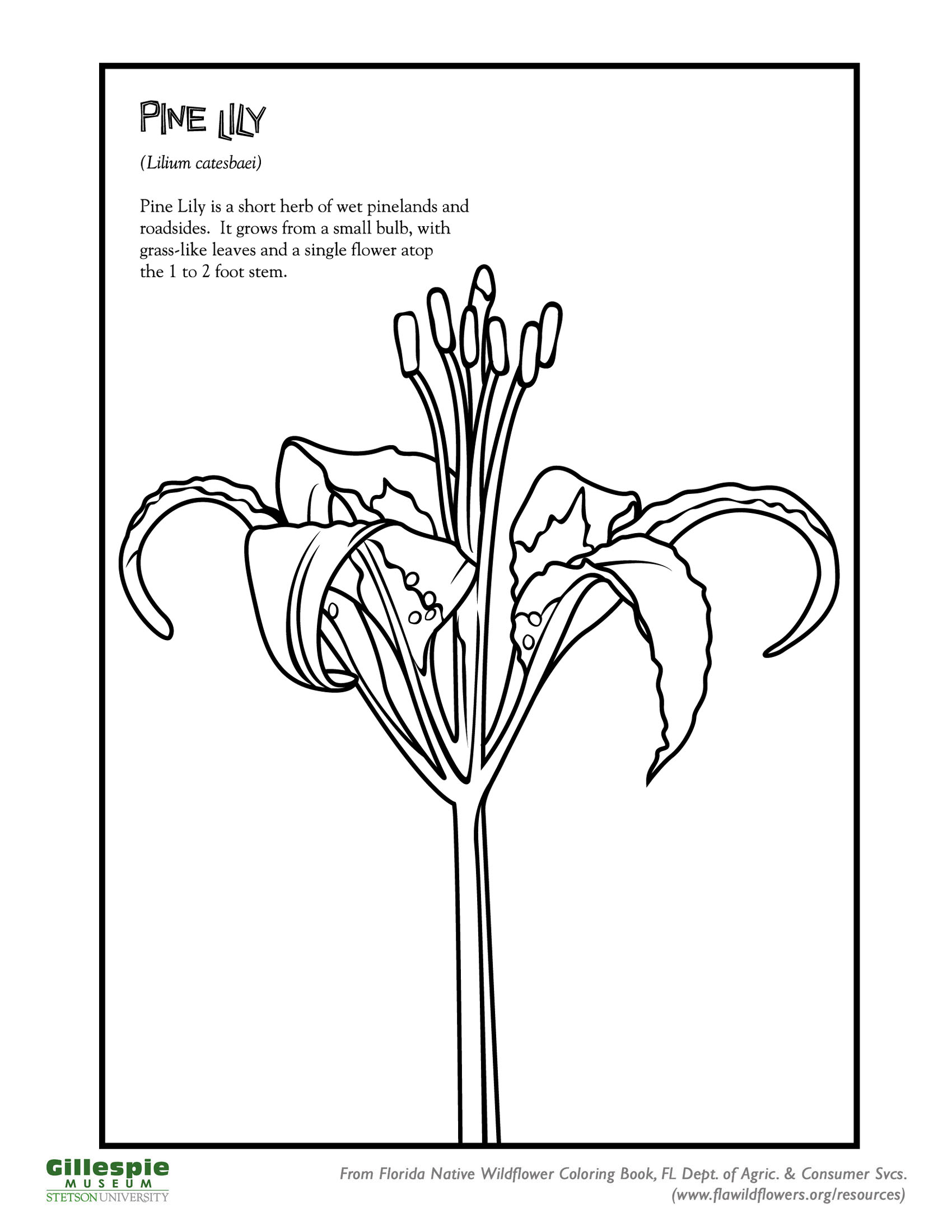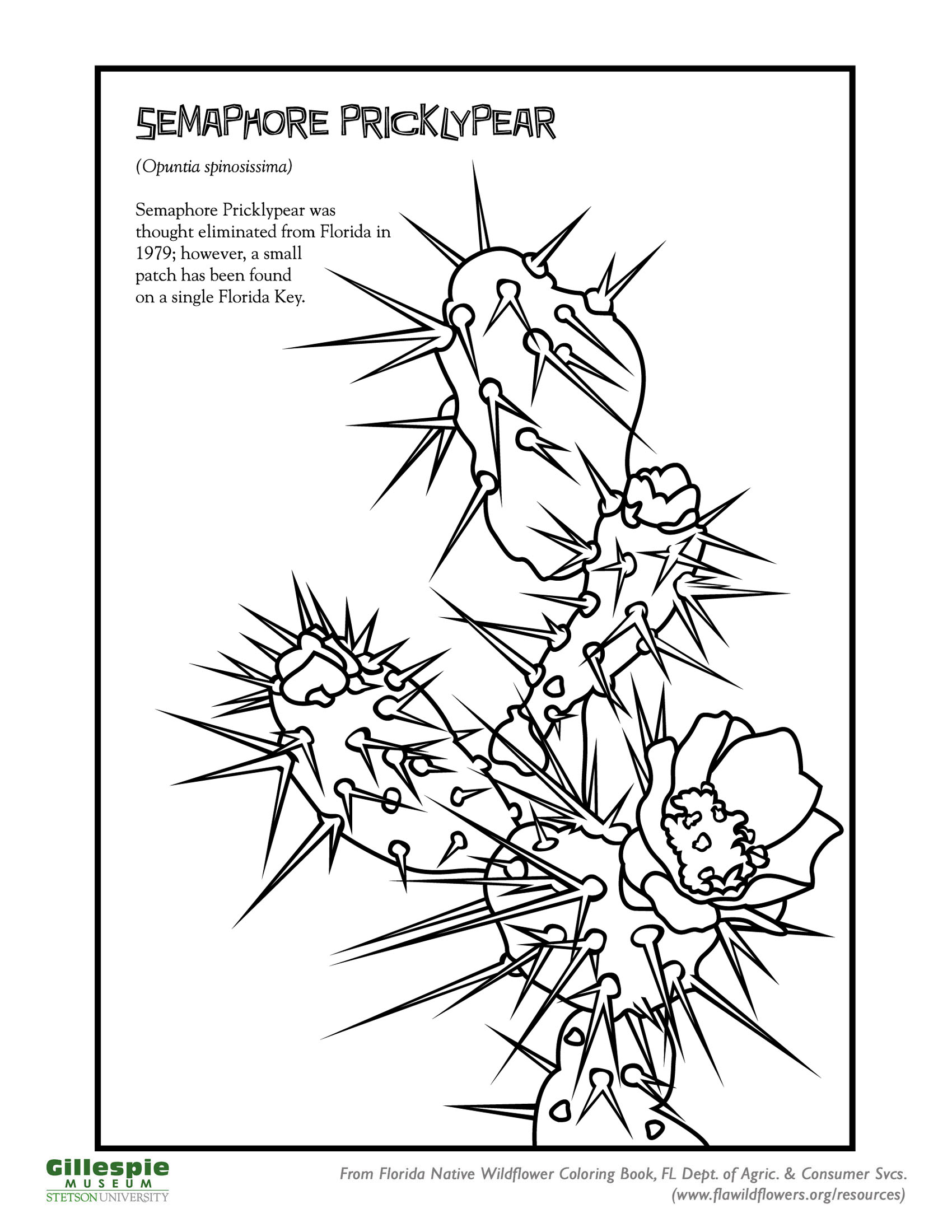 Semaphore Pricklypear Coloring Page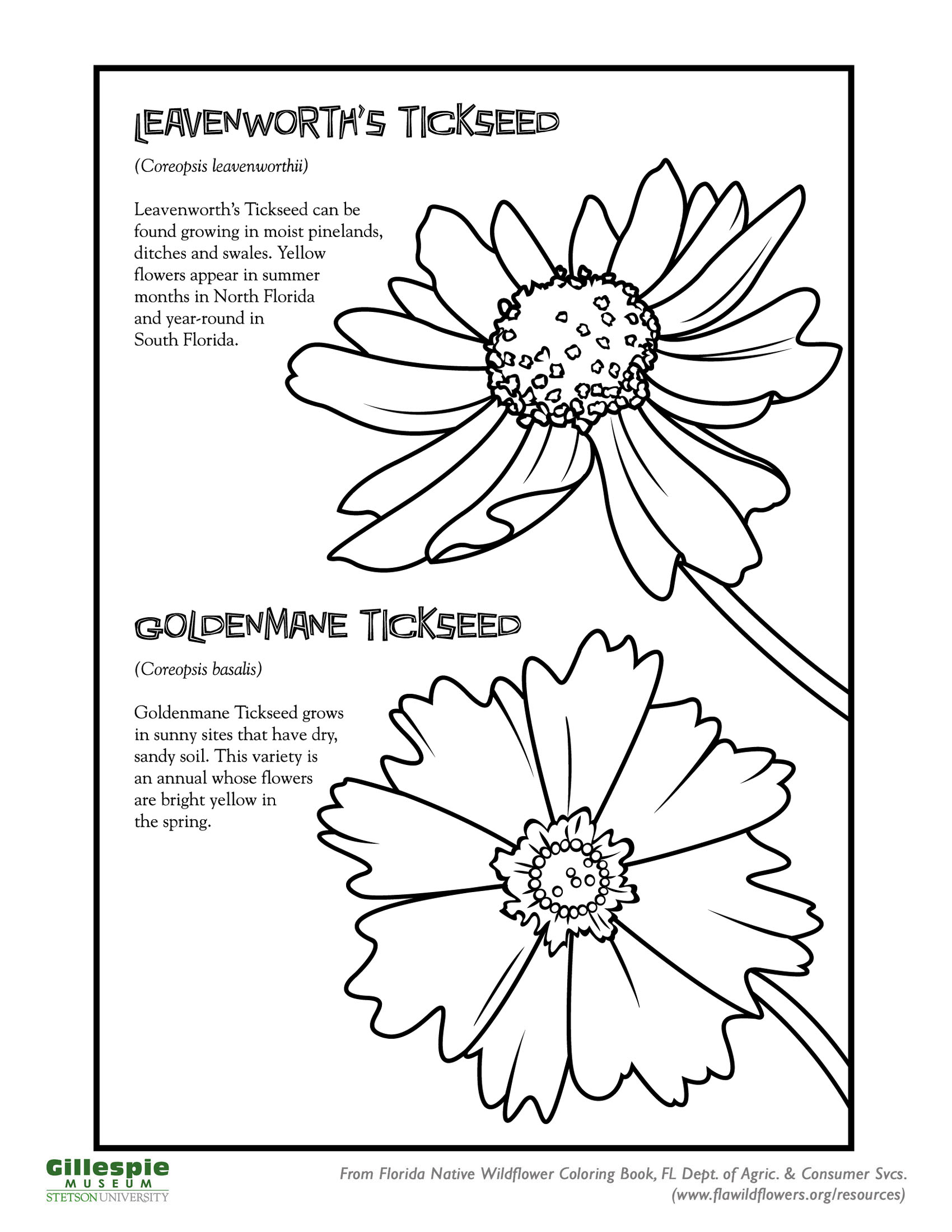 Florida Native Animals & Plants
Florida Native Butterflies Coloring Page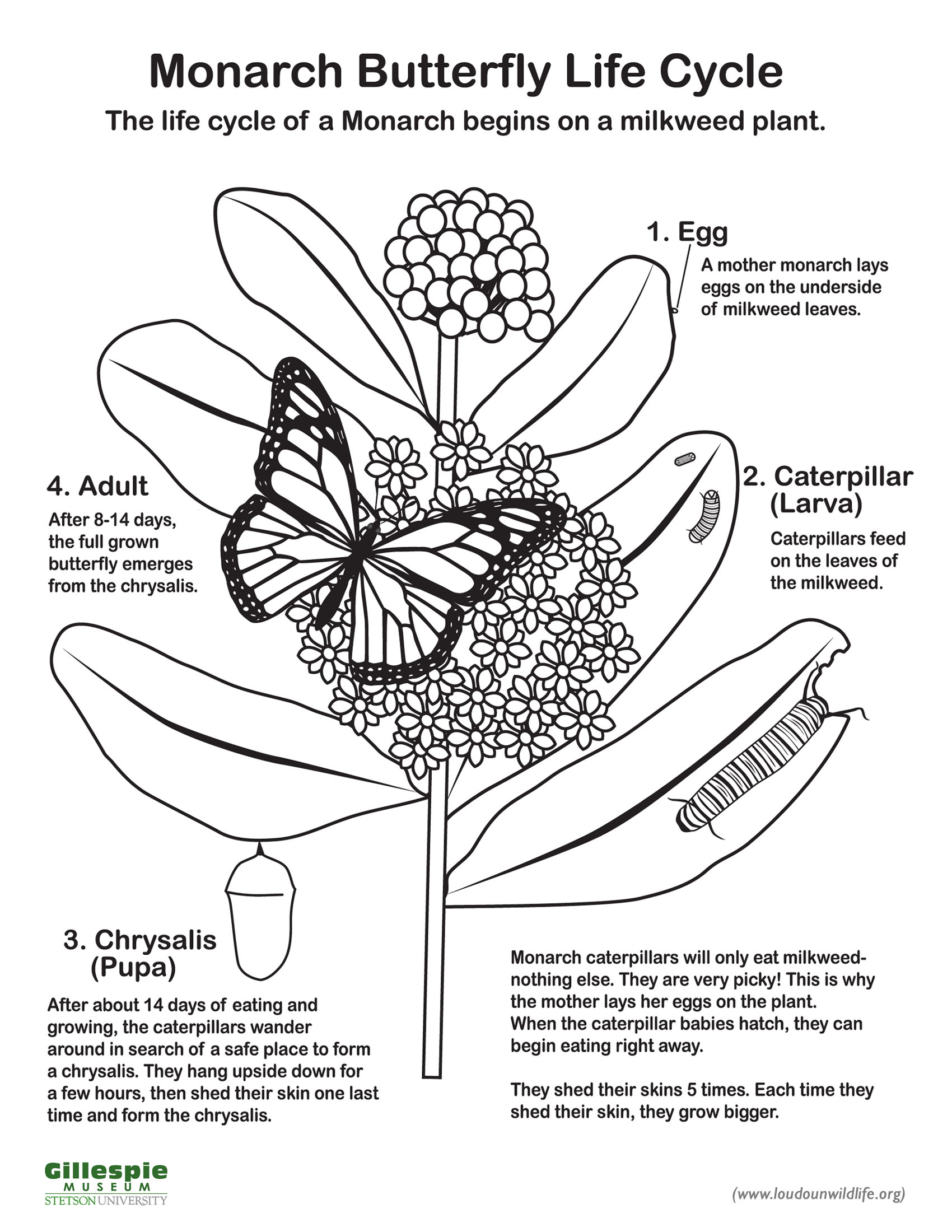 Monarch Butterfly Life Cycle Coloring Page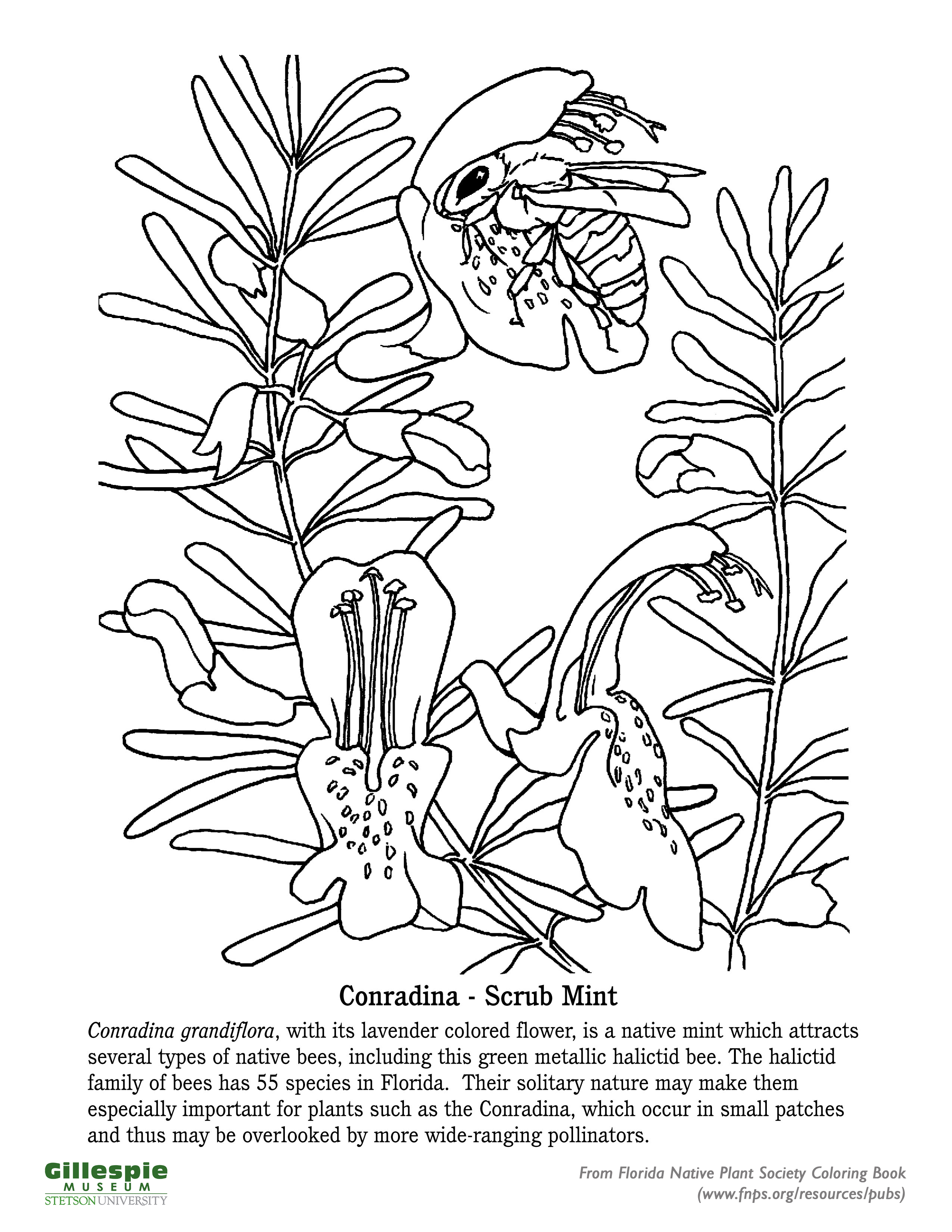 Bee on Scrub Mint Coloring Page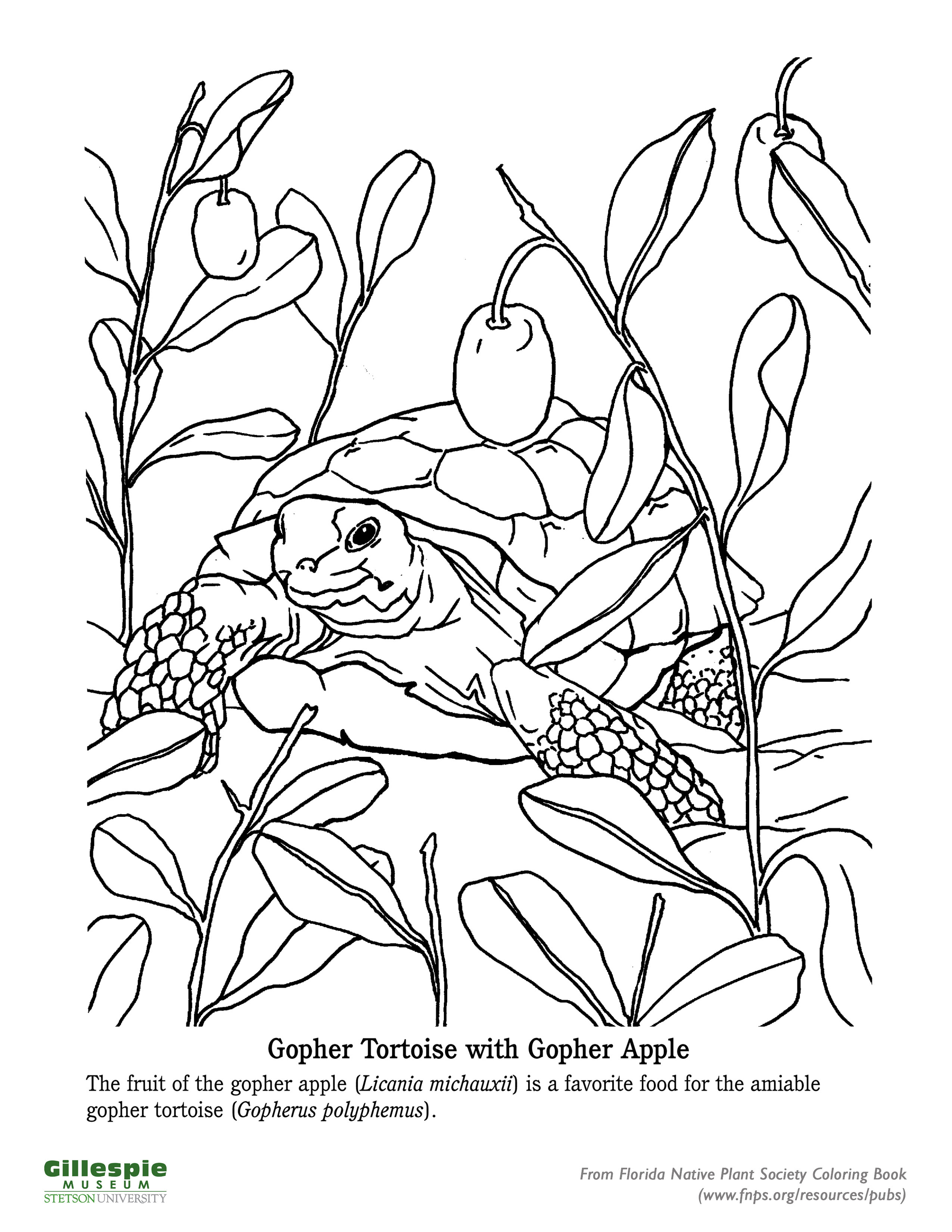 Gopher Tortoise with Gopher Apple Coloring Page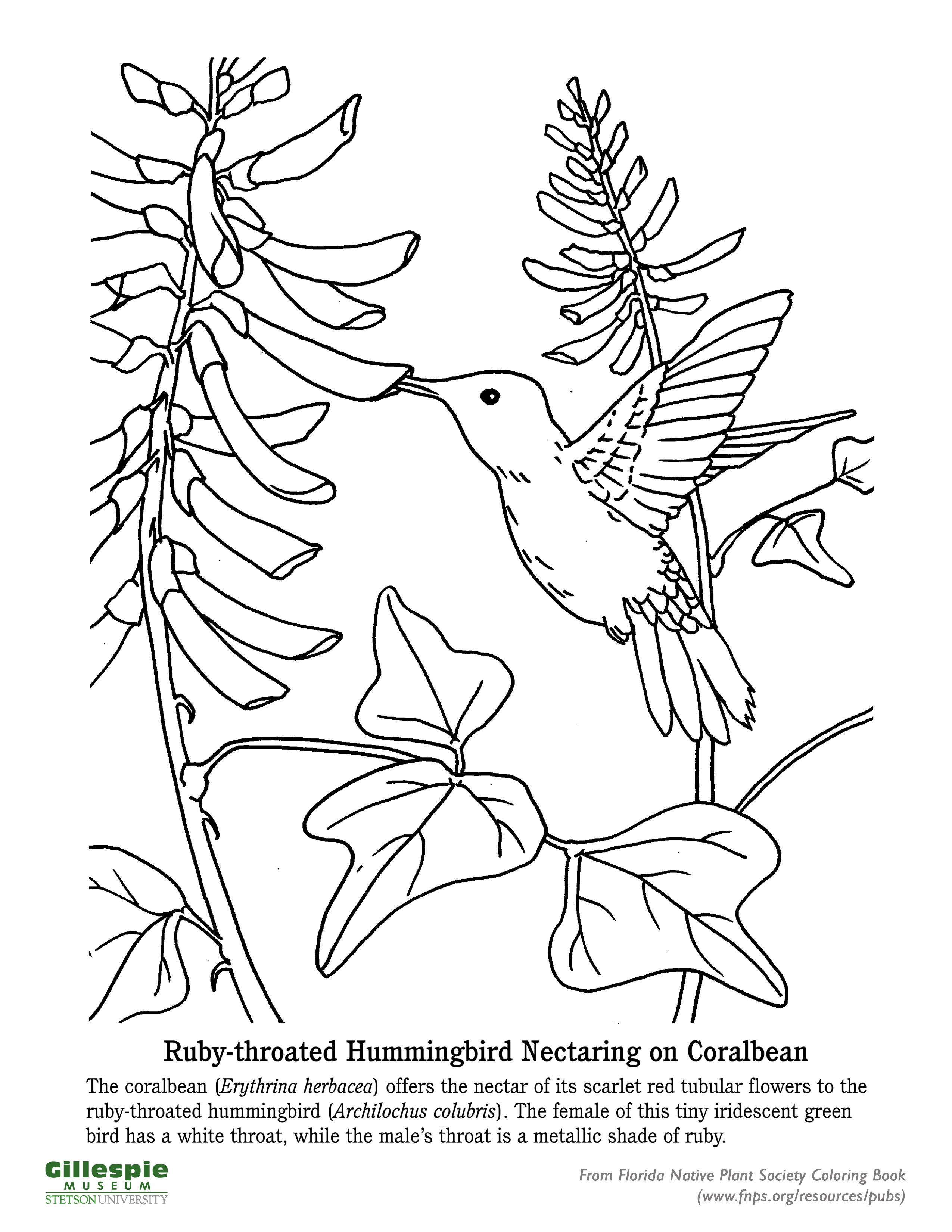 Ruby-throated Hummingbird on Coral Bean Coloring Page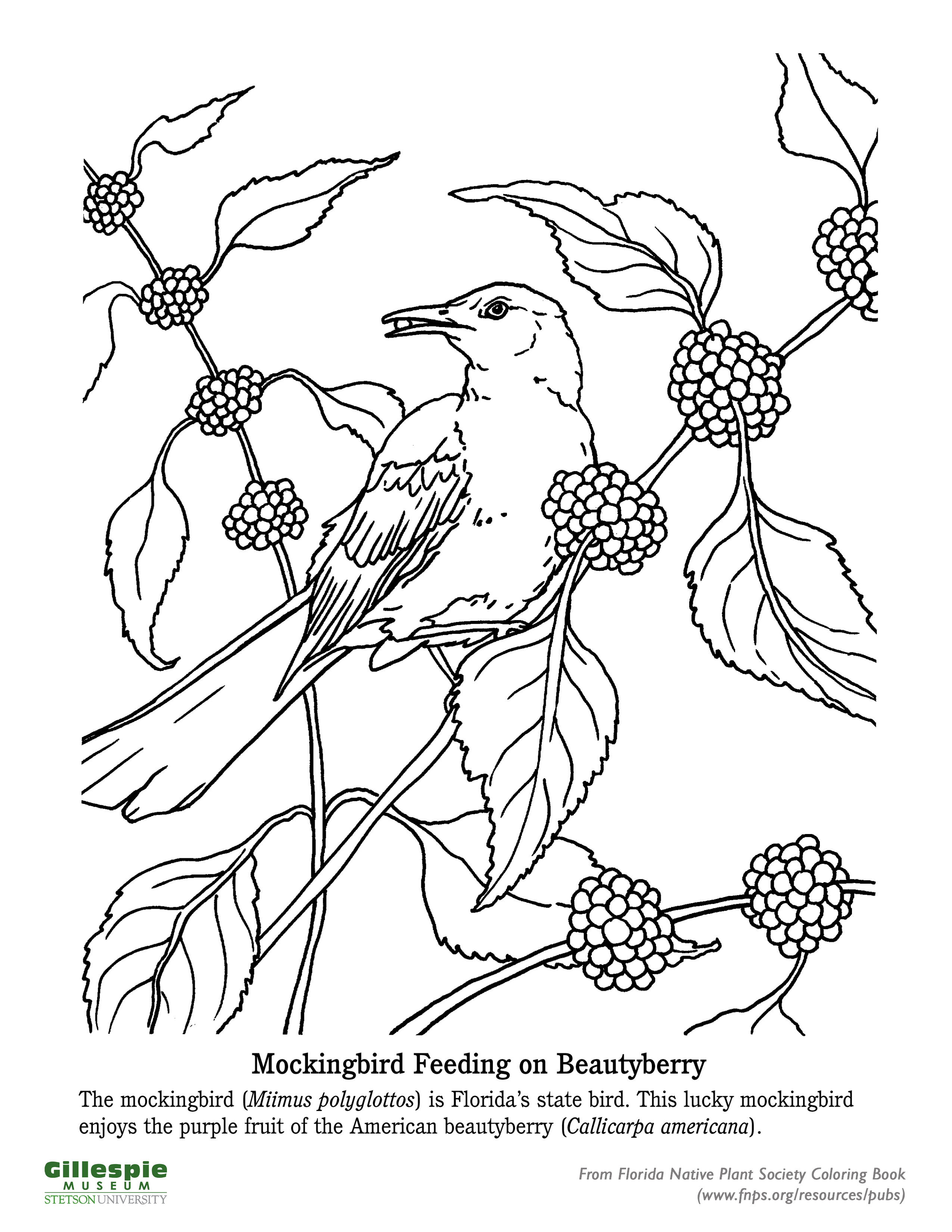 Mockingbird on Beautyberry Coloring Page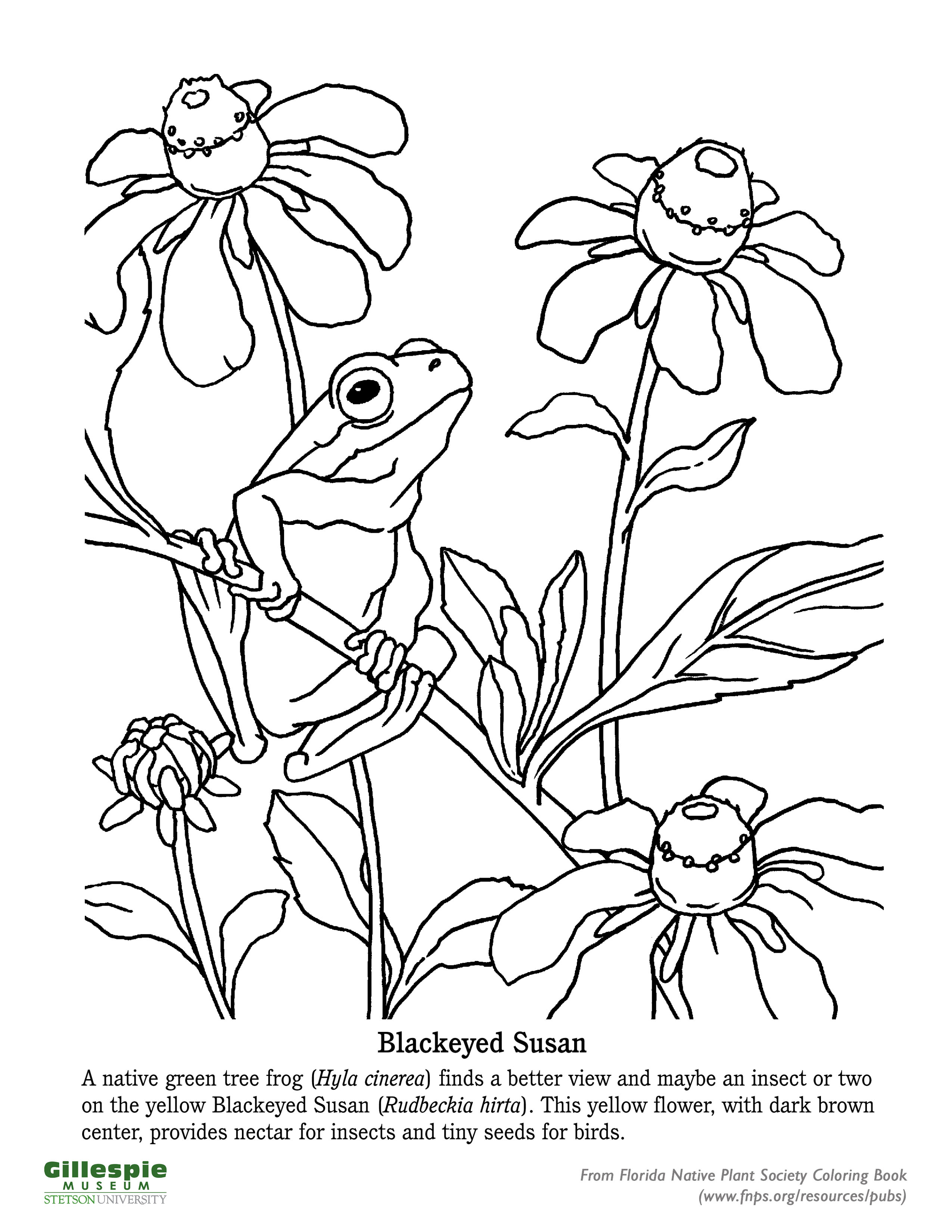 Tree Frog on Black-eyed Susan Coloring Page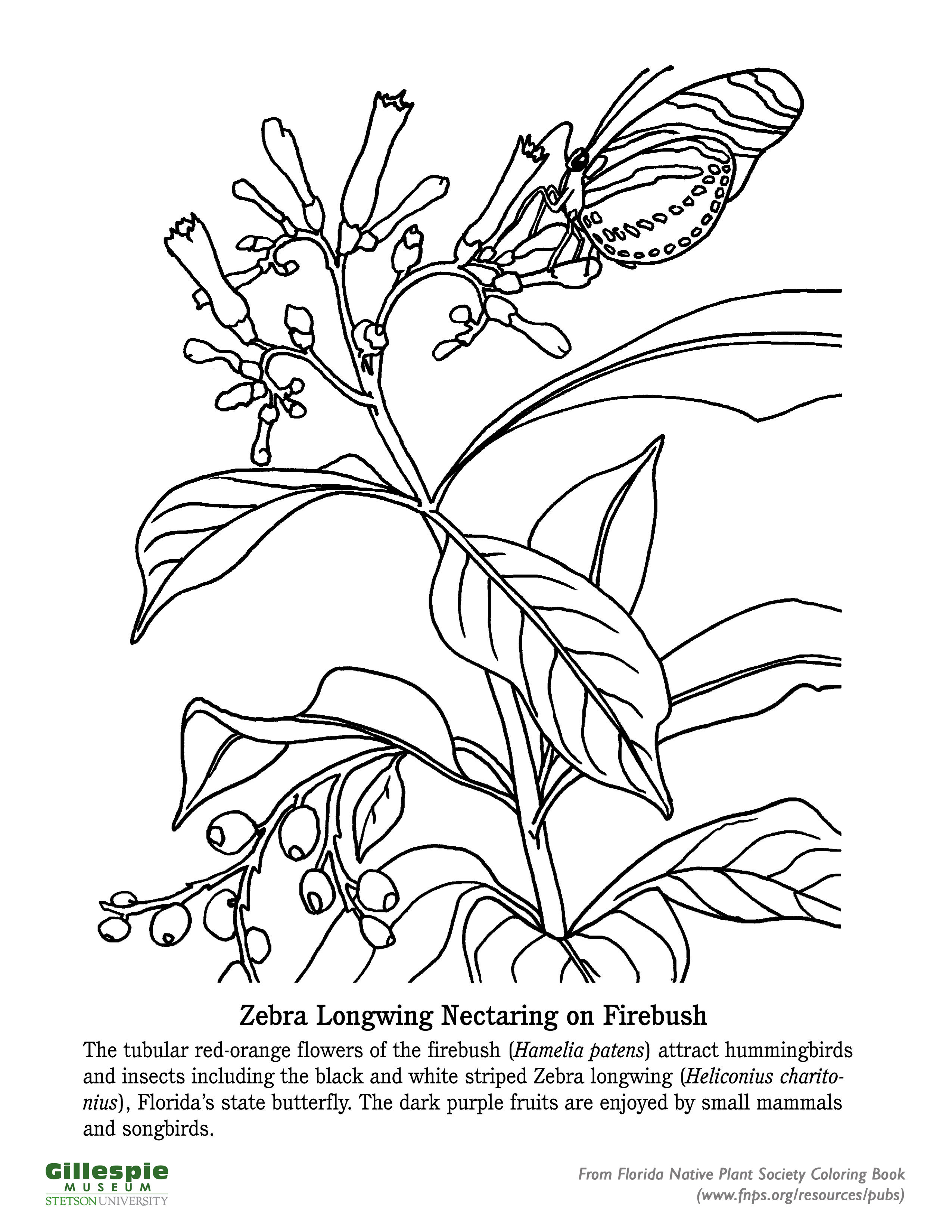 Zebra Longwing on Firebush Coloring Page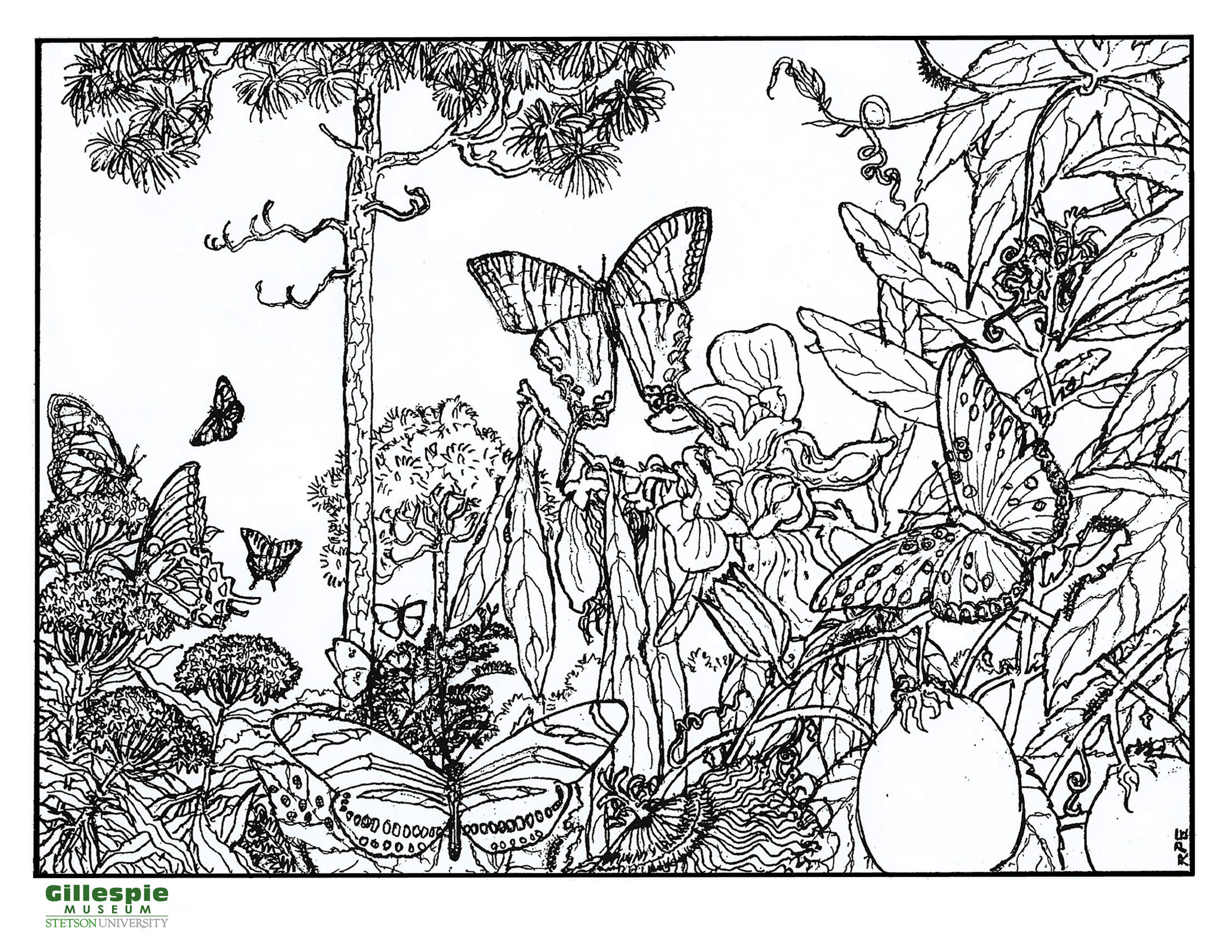 Butterflies in Pines Coloring Page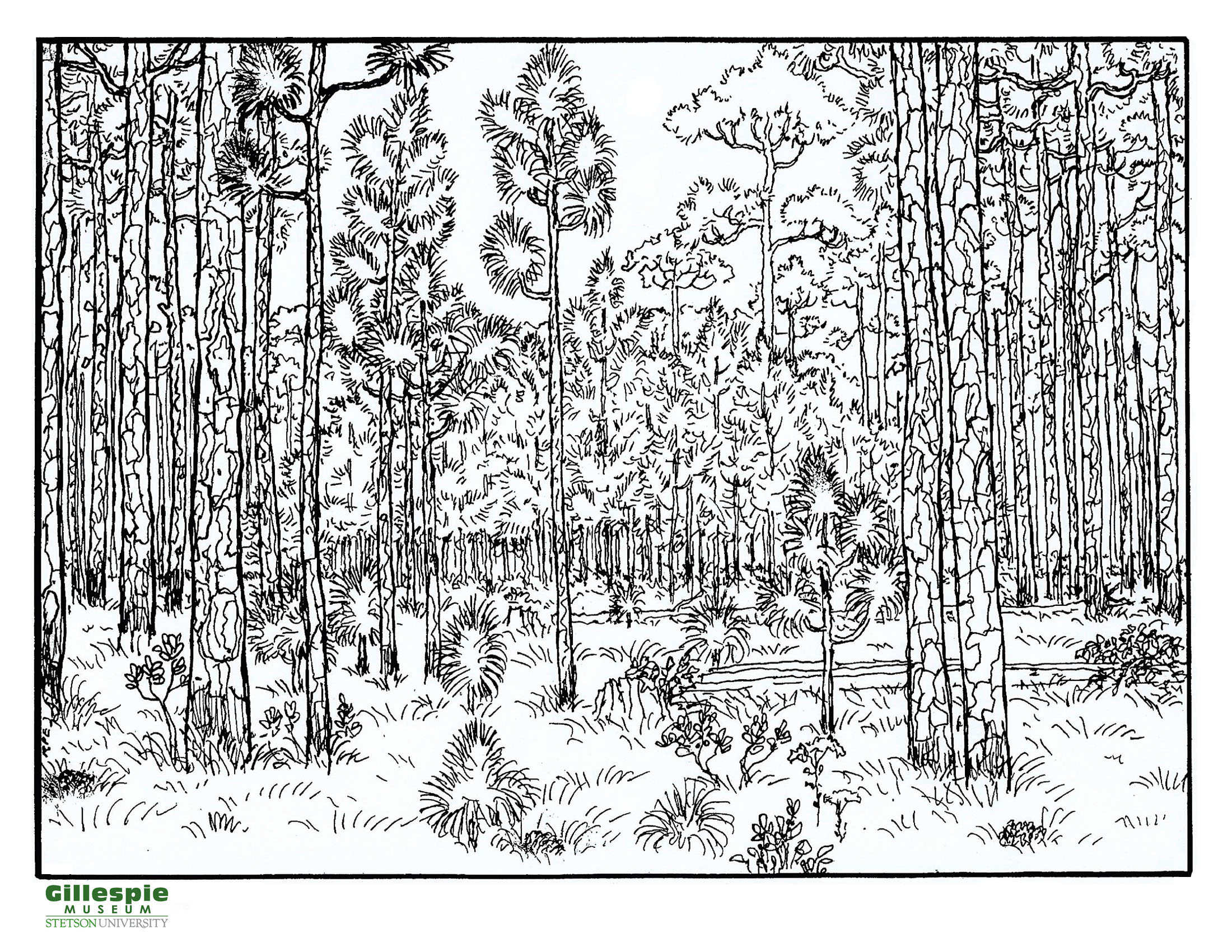 Longleaf Pine Woods Coloring Page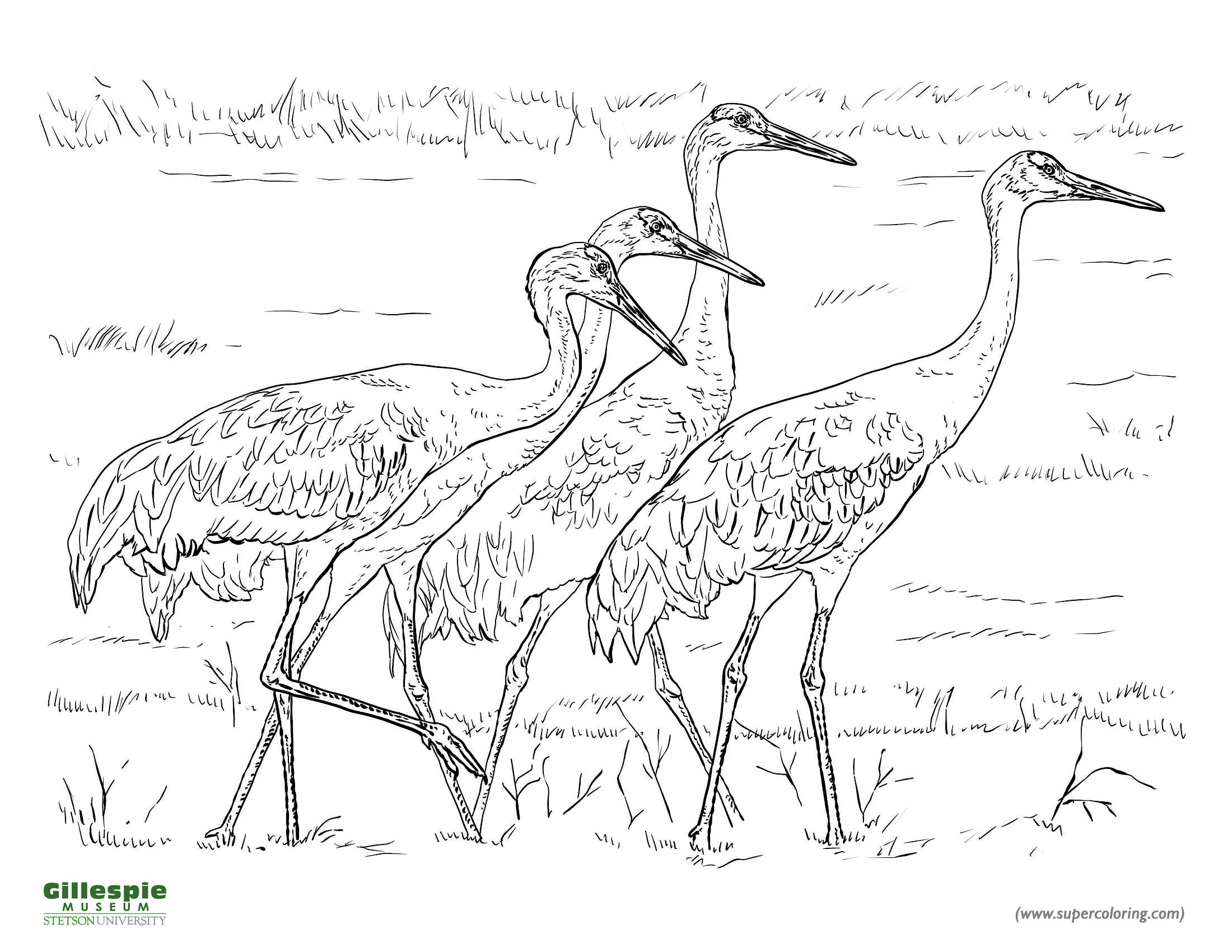 Explorations, Activities, Projects and Crafts
Backyard Field Studies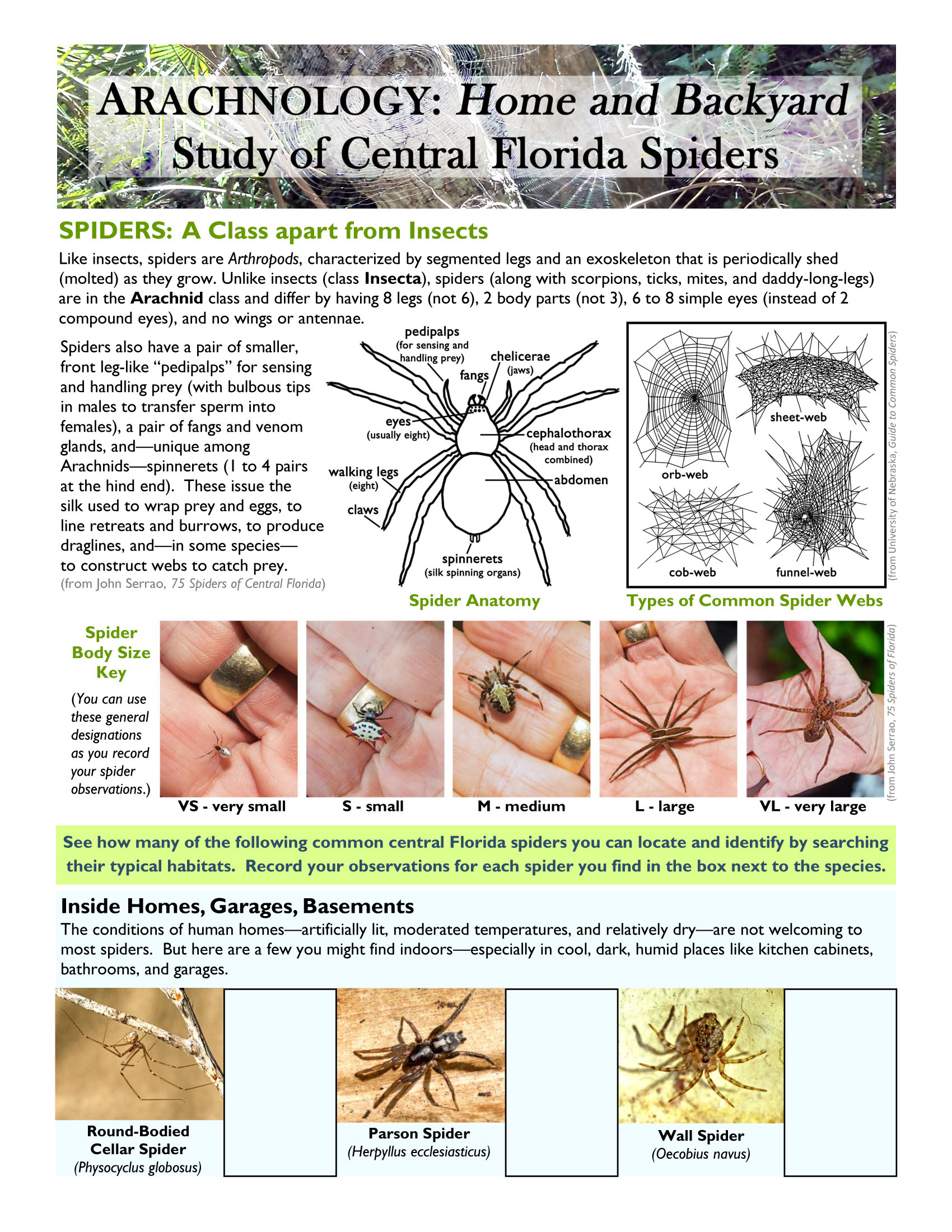 Spiders of House and Yard, Arachnology Study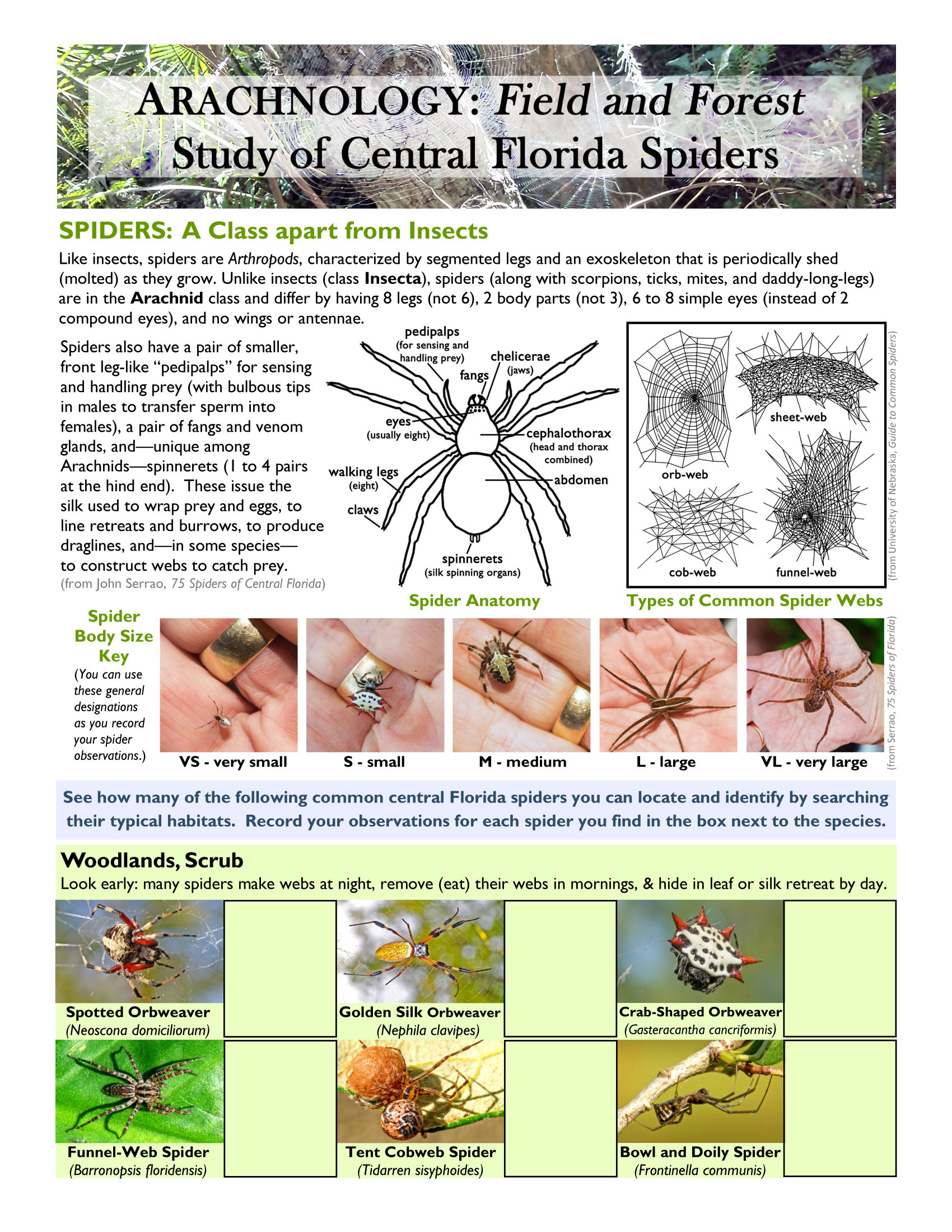 Spiders of Field and Forest, Arachnology Study
Backyard Birds, Ornithology Field Study
Projects and Crafts
Pressed Plants and Flowers - Herbarium How-to
Pollination Diagrams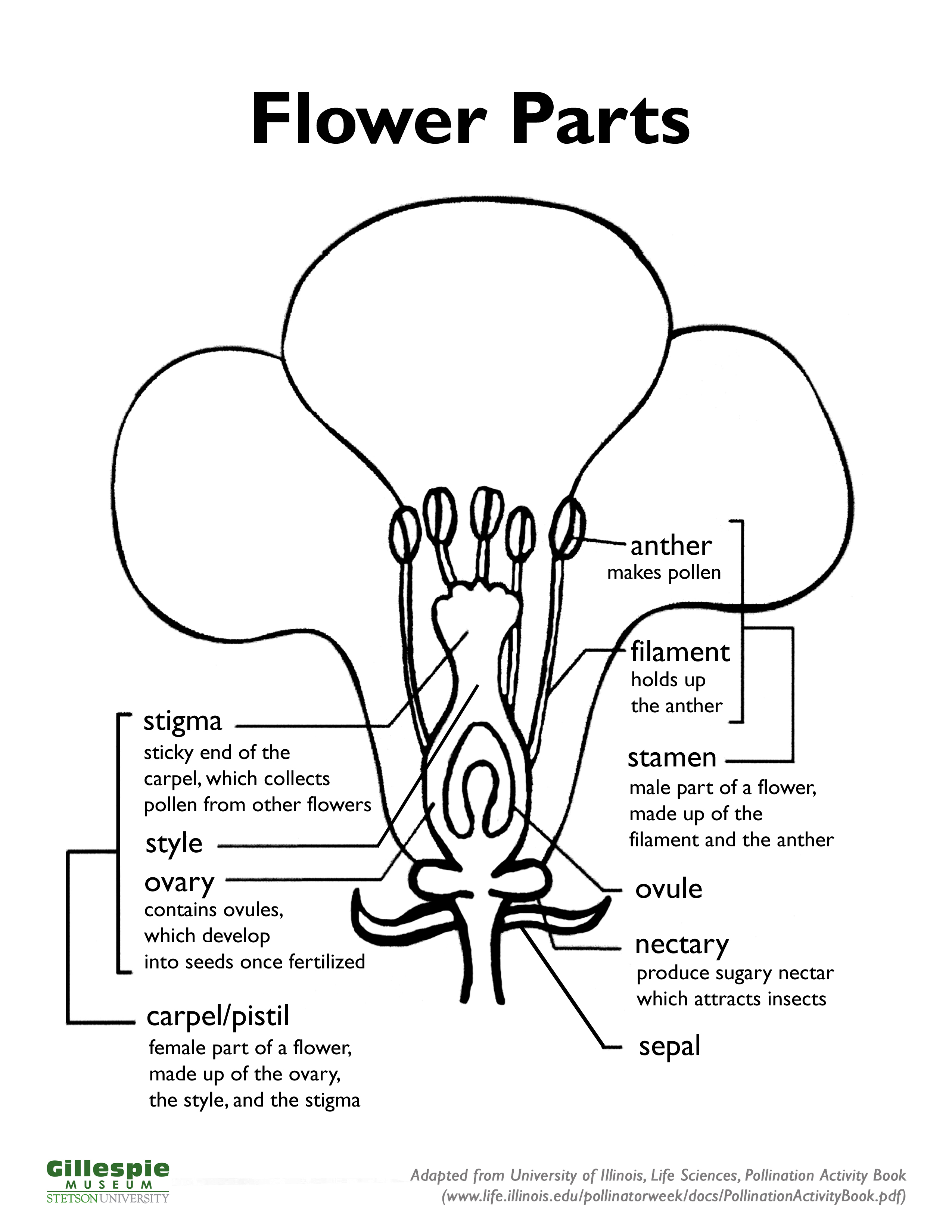 Flower Parts Diagram and Coloring Page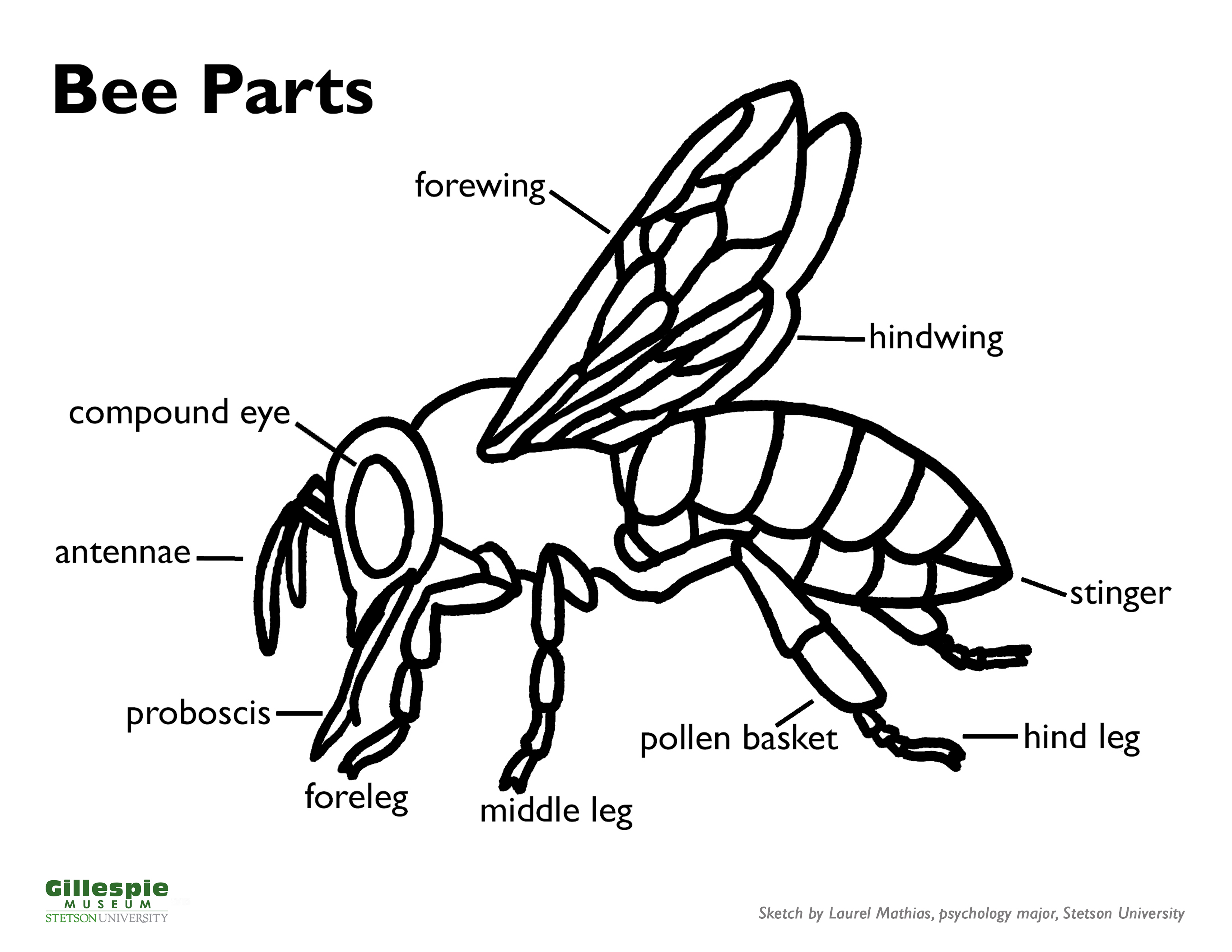 Bee Parts Diagram and Coloring Page
Pollination Word Puzzles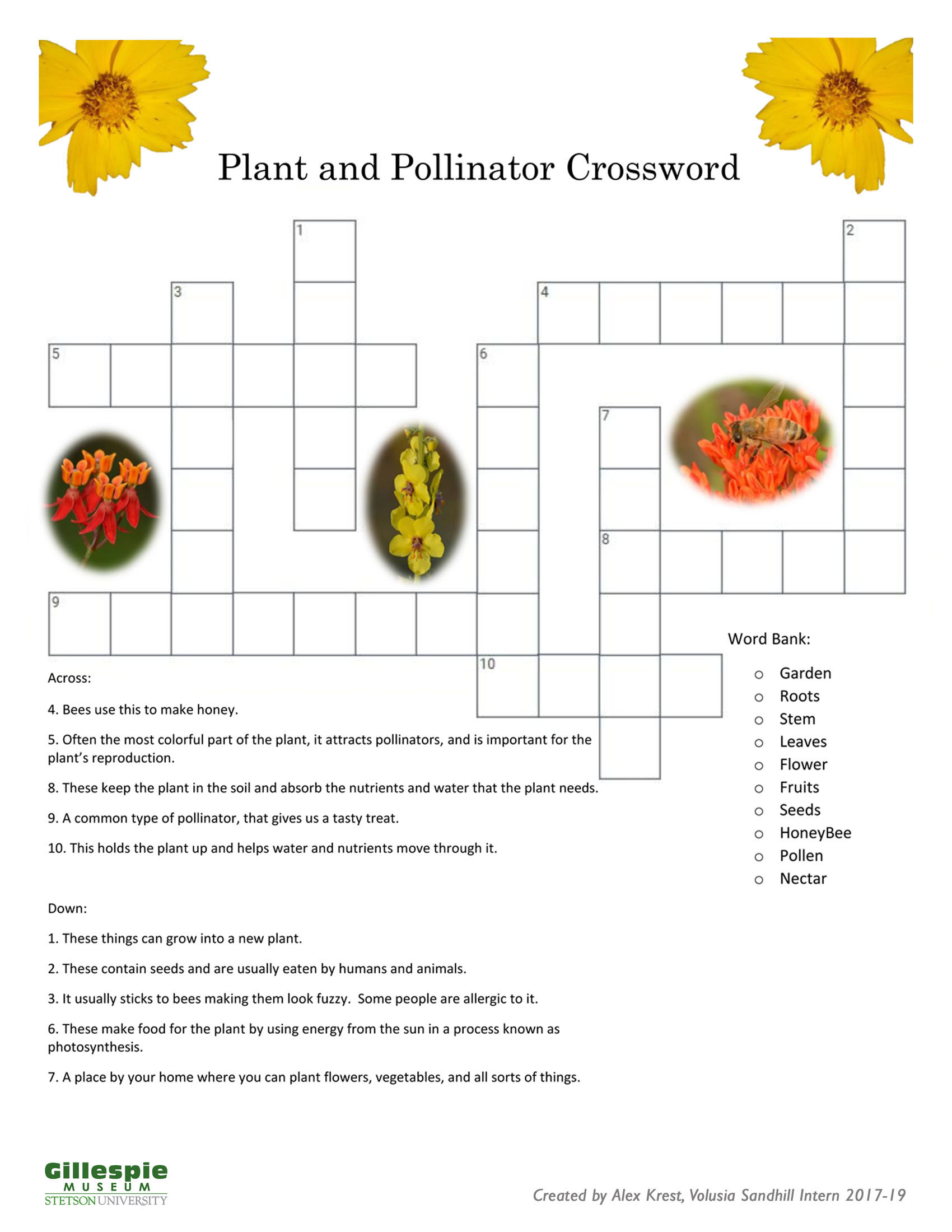 Plant and Pollinator Crossword Puzzle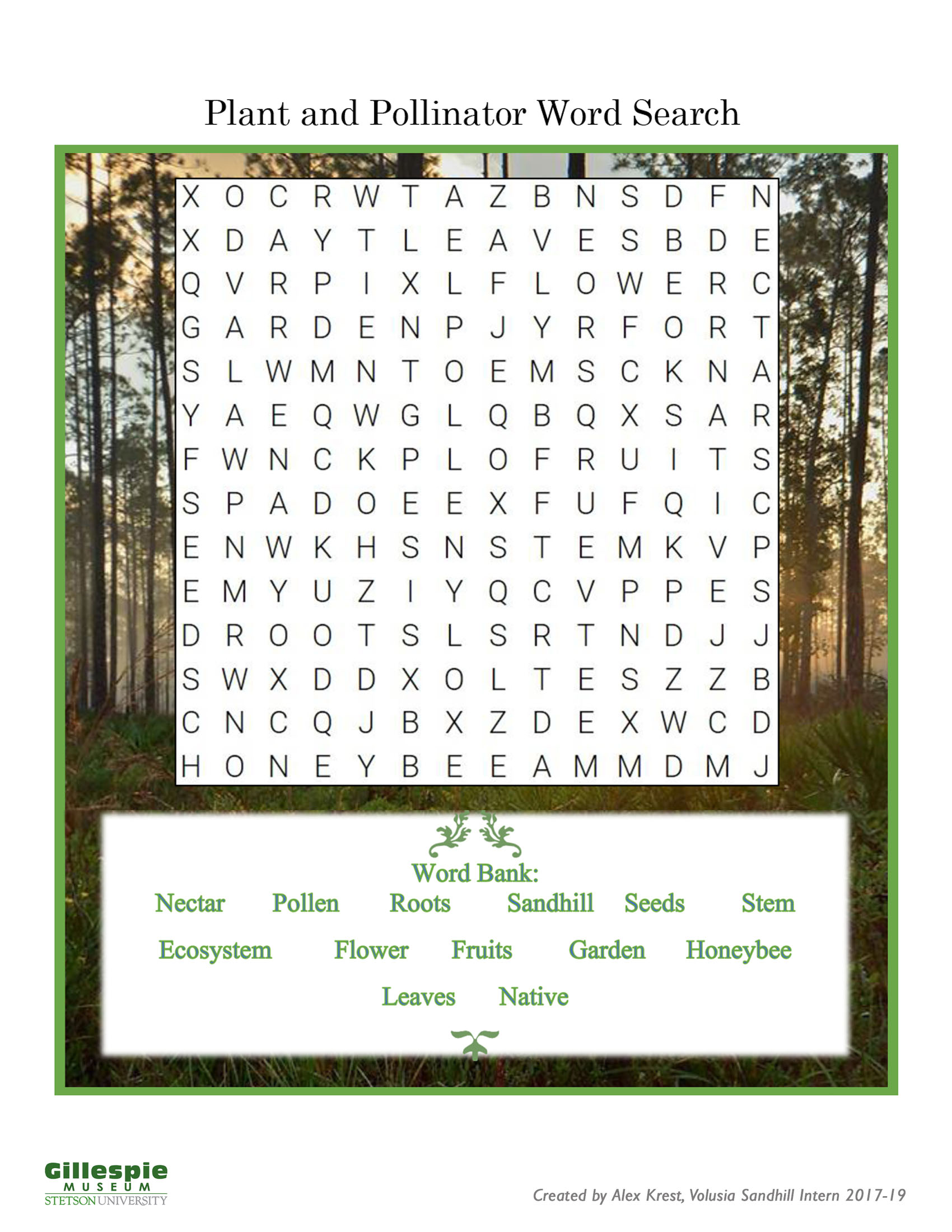 Plant and Pollinator Word Search
Citizen Science Opportunities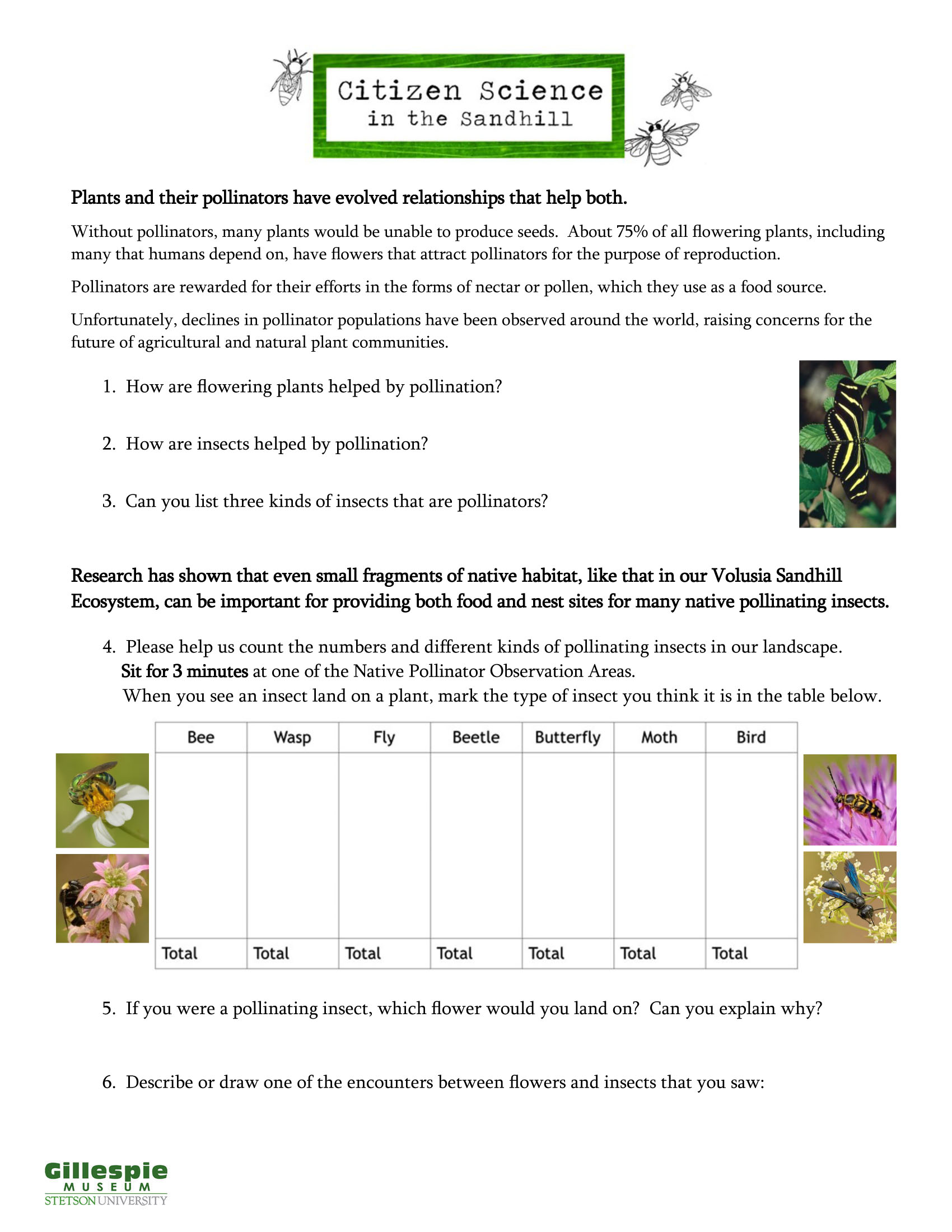 Pollination Observation - Citizen Science in the Sandhill
Volusia Sandhill Scavenger Hunts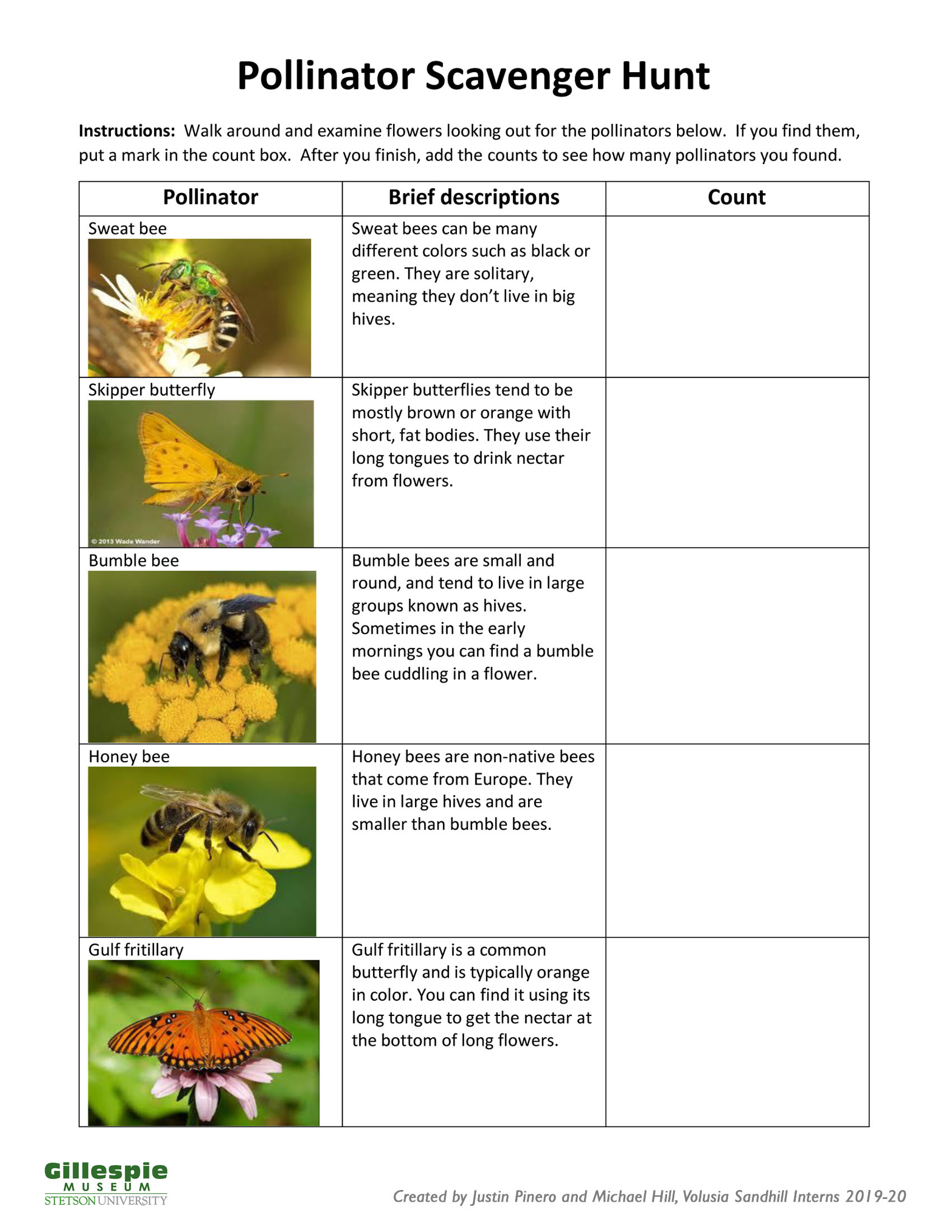 Pollinator Scavenger Hunt in the Sandhill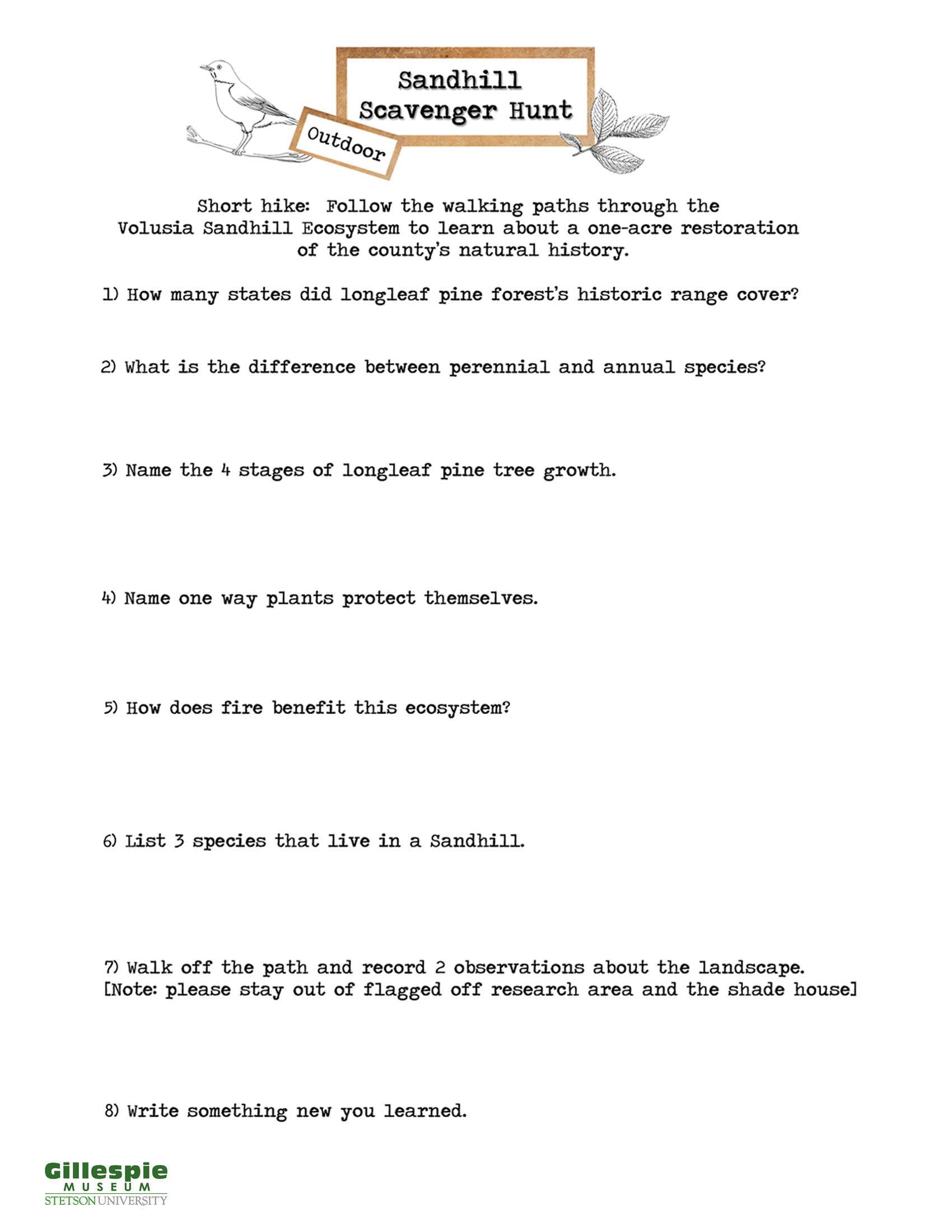 Volusia Sandhill Ecosystem Scavenger Hunt
Outdoor Classroom Investigations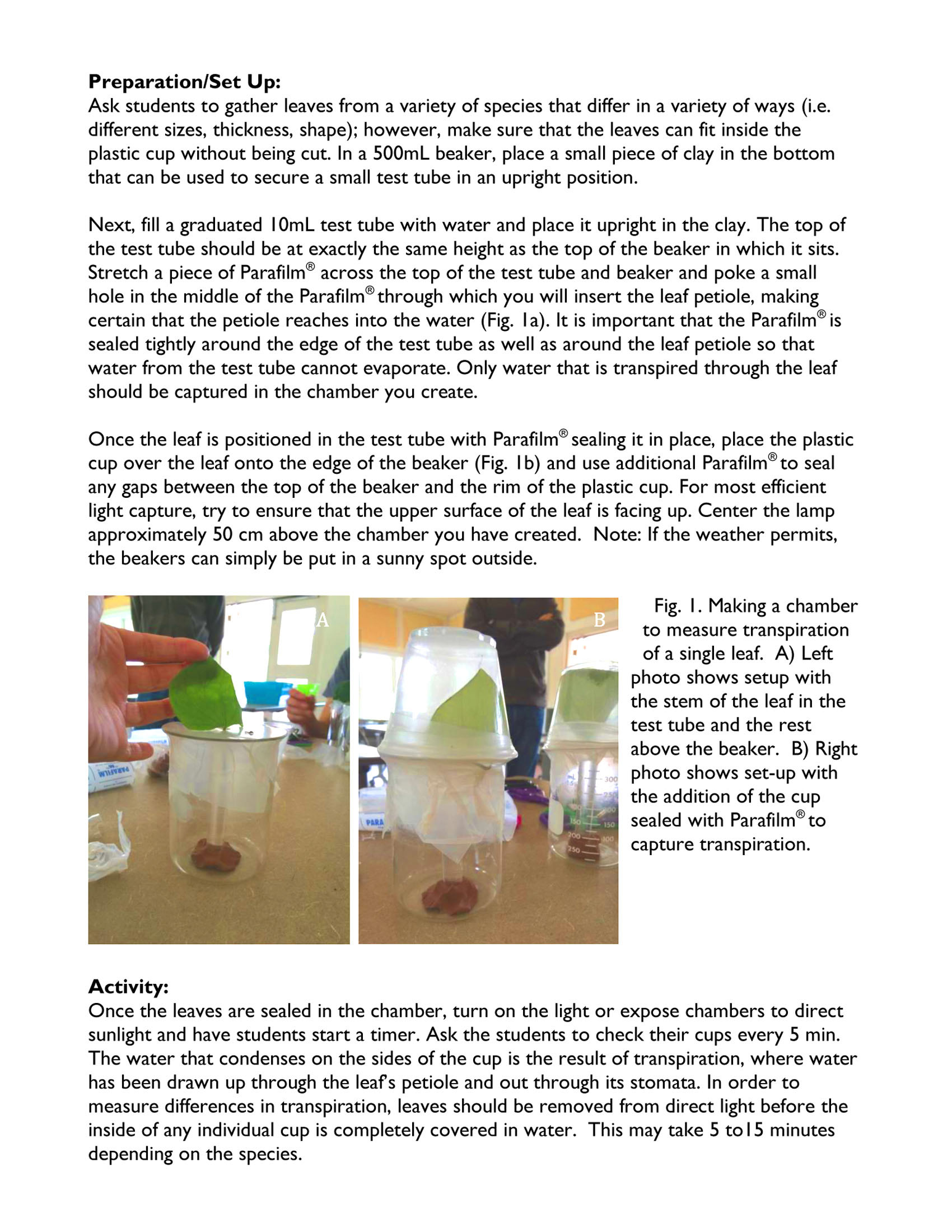 Leaf Transpiration - Outdoor Classroom Sandhill Study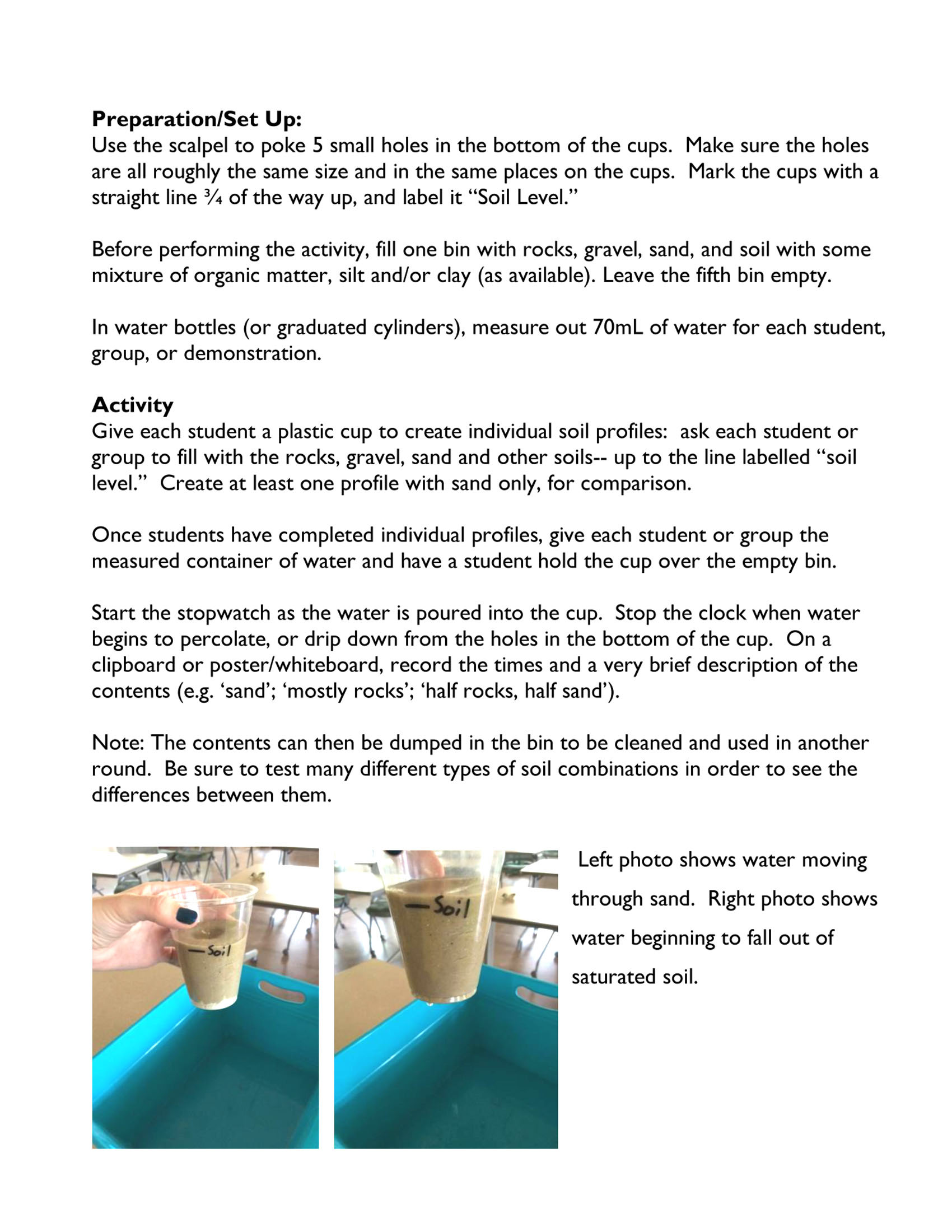 Soil Profile - Outdoor Classroom Sandhill Study
(Stay tuned! More online materials in the works.)
Also, see our Geology and Mineralogy Resources page!