Community Conversations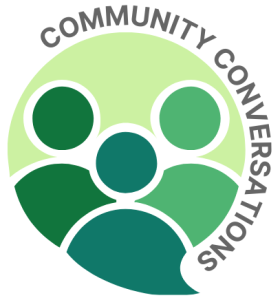 Community Conversations are Community Partner peer-led discussions on a selected topic. Each Community Conversation will focus on a different topic ranging from administrative skill workshops to issue-area focus group discussions.
Community Conversations will be held the last Wednesday of every other month from 10 a.m. to 12 p.m. in Lee's Garage.
Do you have a free or low-cost source for technology, a favorite app or platform that you couldn't live without, or a creative way to utilize free resources to do good work in the community? Join us for an open presentation of some of these useful resources.
Stay tuned for more information and registration forms!