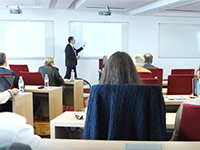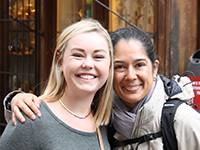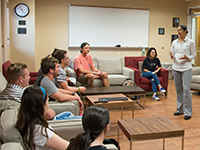 Family Enterprise Center News
March 18, 2018 - Register for a free seminar on Wednesday, March 28, exploring the keys to successful branding
March 7, 2018 - FFI Practitioner - Isabel Botero and Tomasz Fediuk explore both sides of this issue and share three central aspects of family business branding.
September 29, 2017 - Center seeks to drive "the education of next generation family business leaders"
October 21, 2016 - New mission for FEC: serve as catalyst, offer help
March 13, 2015 - Family businesses need to innovate in the face of global competition and declining markets.
October 10, 2014 - Key evidence to survival and success in family business will be shared by a prominent pioneering Australian educator during a...
February 7, 2014 - A team of family enterprise majors from Stetson University finished fifth out of 20 teams in the undergraduate competition of...
October 29, 2013 - In 1998, skeptics questioned both the need and staying power of a center wholly devoted to family business, even though...
October 18, 2013 - Stetson University made news this week for anti-bullying programs, family business trends, and effects of the government shutdown on universities....
February 27, 2013 - Ross Born tried organic chemistry as a pre-cursor to what he thought was going to be a medical career, but...
February 5, 2013 - Sixteen teams – including one from Stetson University — from ten different countries and four different continents gathered in Burlington,...
October 2, 2012 - "Credibility cannot be given or bought. It must be earned." Those are the words Chris Marlow '12 from Flagler Beach,...
June 11, 2012 - Storytelling is a key element in a string of successful conferences on both coasts of the United States produced in...
October 31, 2011 - Building on the huge success and energy of the first two family business conferences, Family Business Magazine and Stetson University's...