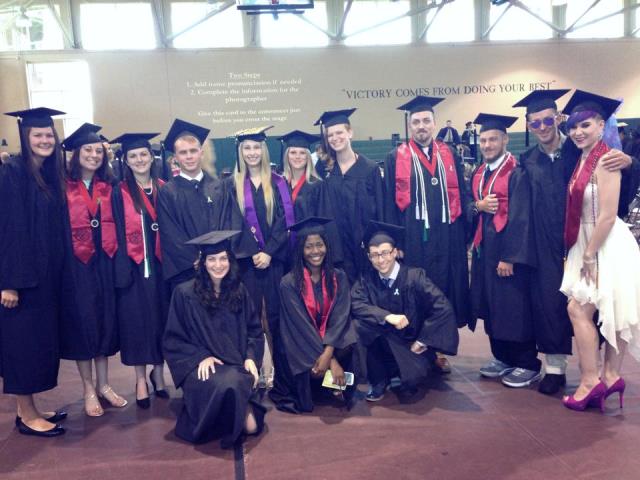 Sigma Tau Delta
Sigma Tau Delta is the international honorary society for literature and writing. Stetson University's chapter, Gamma Zeta, was founded in 1956, and it counts among its alumni writers, editors, teachers, and lovers of literature around the world.
Selection to Sigma Tau Delta recognizes high standards of achievement as a major or minor in English or Creative Writing. To be eligible, a student must declare an English major or English or Creative Writing minor, attain junior status, and successfully complete at least two Stetson English or Creative Writing courses beyond first-year writing with a B average or better in the major/minor and overall. MFA students are also eligible for selection.
Our chapter holds events throughout the year, and the National Society's webpage offers a range of activities available to members. These include opportunities to present to national or regional conferences, to publish in Society journals for critical or creative writing, and to develop leadership skills as a chapter officer or project leader. The Society also offers competitive scholarships and support for study abroad.
Our induction ceremony, where new members receive the Society's certificate and pin, is held each fall. Graduating seniors are authorized to wear special regalia at commencement.
If you have questions, feel free to contact one of our chapter officers—Kyo Padgett, President ([email protected]); Chyina Powell, Vice-President ([email protected]); Rachel Street, Secretary-Treasurer ([email protected]); or Gerri Bauer, Webpage Editor ([email protected]), or Prof. Ballenger, faculty advisor ([email protected]).