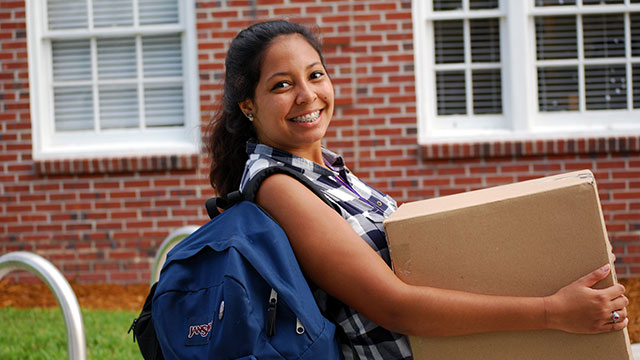 Transfer and Nontraditional Students
Our First Year and Transition Programs are designed to support all students in their first year at Stetson University, including transfer and nontraditional students.
Transfer Students
Every year, over 100 students transfer to Stetson University from all over the world. We know that starting fresh can be stressful, so we're here to help you make a seamless transition, both academically and socially. While FOCUS Orientation is the start of the journey, there are many opportunities for you to feel welcome and to make your mark here at Stetson University.
We'll soon launch an online component of Orientation to make sure you get the important information you need. Check back often for the latest updates on Virtual Orientation!
If you have any questions about transferring credits, contact the Office of the Registrar.
Nontraditional Students
At Stetson University, we use the term "nontraditional student" to refer to the members of our community older than 24. Nontraditional students are unique and essential to our community, and we in First Year and Transition Programs want to make sure you have all the resources you need to be successful in your academic pursuits.
We begin this process during FOCUS Orientation, where all transfer and nontraditional students are placed in a FOCUS group together with a leader attuned to the group's needs.
Getting Involved
You can quickly get involved in campus life and become an active member and leader in any of our 100+ student organizations, academic organizations, athletics teams, club sports, fraternities and sororities, community service programs and more!